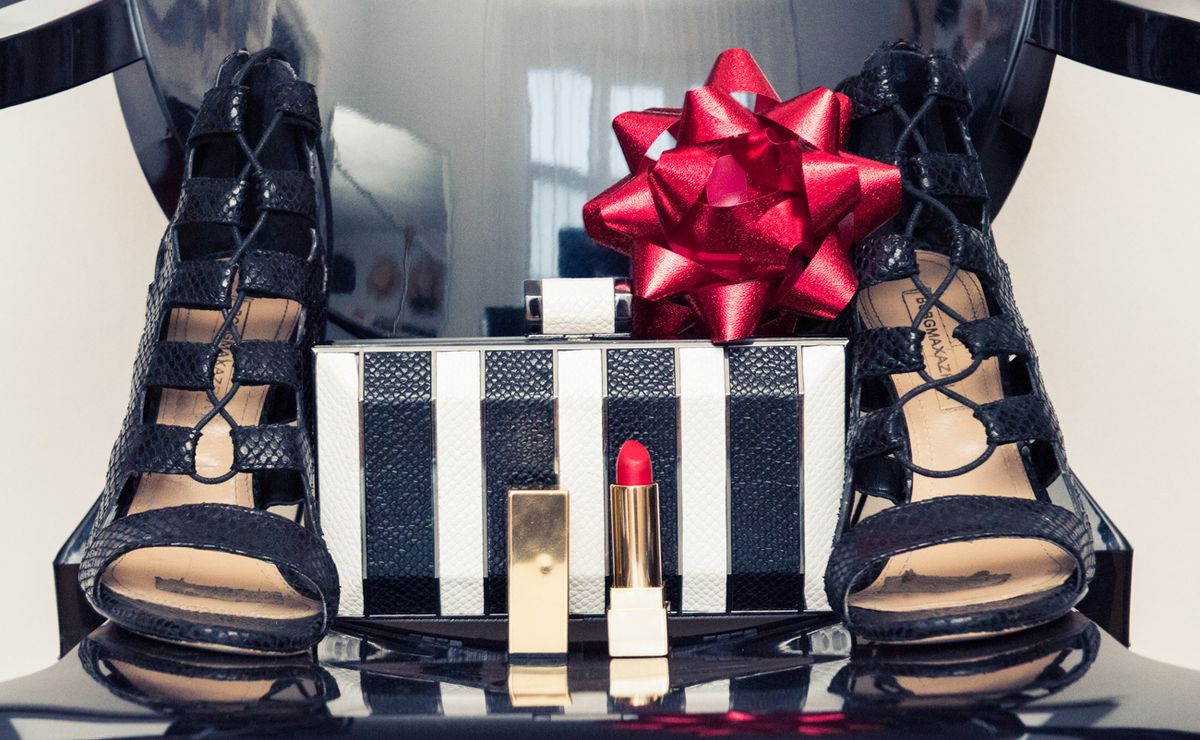 Makeup
9 New Holiday Makeup Items Already In Our Carts
This year's theme is red hot.
I'm not really a holiday person. While friends of mine explode with warmth at the sight of corny holiday movies and pumpkin spice lattes, the one holiday tradition I can actually get down with is
holiday makeup
. 'Tis the season for larger-than-life eyeshadows, red lipstick, and glitter. And the parties are the perfect excuse to be creative with more than just the gifts you're not sure your sister will even like.
The incoming holiday makeup sent to Coveteur HQ for review this year included a lot of pinks and reds—even for
eye makeup
. Not unlike 2017's copper craze, a berry-tinted, ruby-hued palette is flattering and easy to pull off. Regardless of my apprehension for December, I'm choosing to see this holiday season through rose-colored glasses.
---
6 / 9
NARS Powermatte Lip Luster in Shredded
: This nude matte liquid lipstick has insane color payoff, does not budge, and is universally flattering. Part of NARS' gorgeous holiday collection, this mauve pigment is inspired by the punk era of the 1970s. I found my lips stayed hydrated, so all you'll have to worry about is whether or not you got a wine stain from that glass of Merlot.