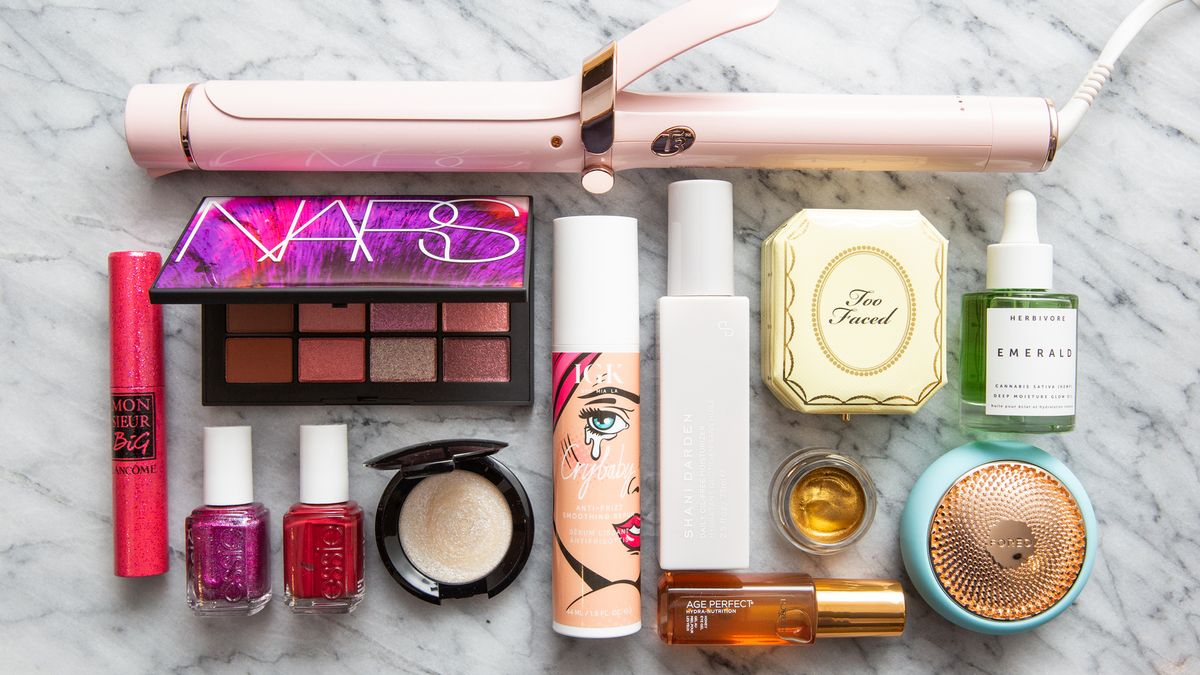 Beauty
From a $9 neck cream to a $279 magic puck for your face.
Alec Kugler
We're always in the shopping spirit, fine, but the
holidays
give us the best excuse to splurge. As do these smart new launches in skin, hair, makeup, and fragrance. Thanks to this bounty of the best, we will be headed to upcoming office, friend, and family parties with major glow, great curls, big-*ss eyelashes, and shimmery burgundy eye makeup. And we'll have a great gift in hand—consider this a head start on your holiday shopping list.
---
14 / 15
Joanna Czech Facial Massager:
True story: I took this massager with me on a 14-hour flight. Our co-founder Jake was also on the flight and may have caught me rolling it all over my face…but when we landed, both he and our producer Lauren asked how my skin could look so good after a long flight. Boom. This thing is
Joanna Czech
on demand in the air.