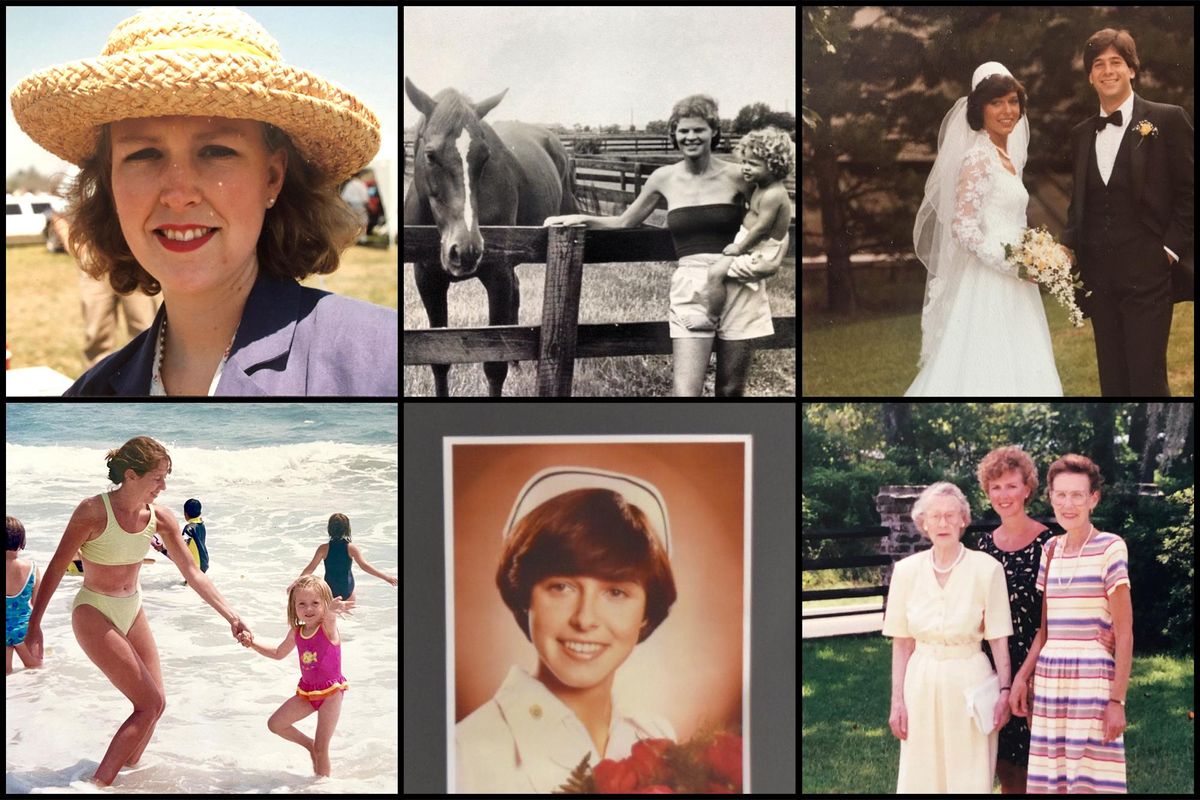 Living
From fresh flowers to bespoke lockets to silly mugs.
Graphic:
Stacey Toth
With Mother's Day just around the corner—it's May 9th, in case you were wondering—we task ourselves with the feat of hunting for a gift that conveys our gratitude for everything our mothers (or whoever may have taken on that role in our lives) have done for us. This year, amidst uncertainty and stress, has especially underscored their value in our lives. In light of that, we've asked our staffers to divulge what this Instagram-favorite, Hallmark-instigated holiday actually means to them. And while there are no material items that can adequately express how much we cherish our mothers, we couldn't resist investigating their strategy to uncover their planned gifts, all of which are rooted in sentiment.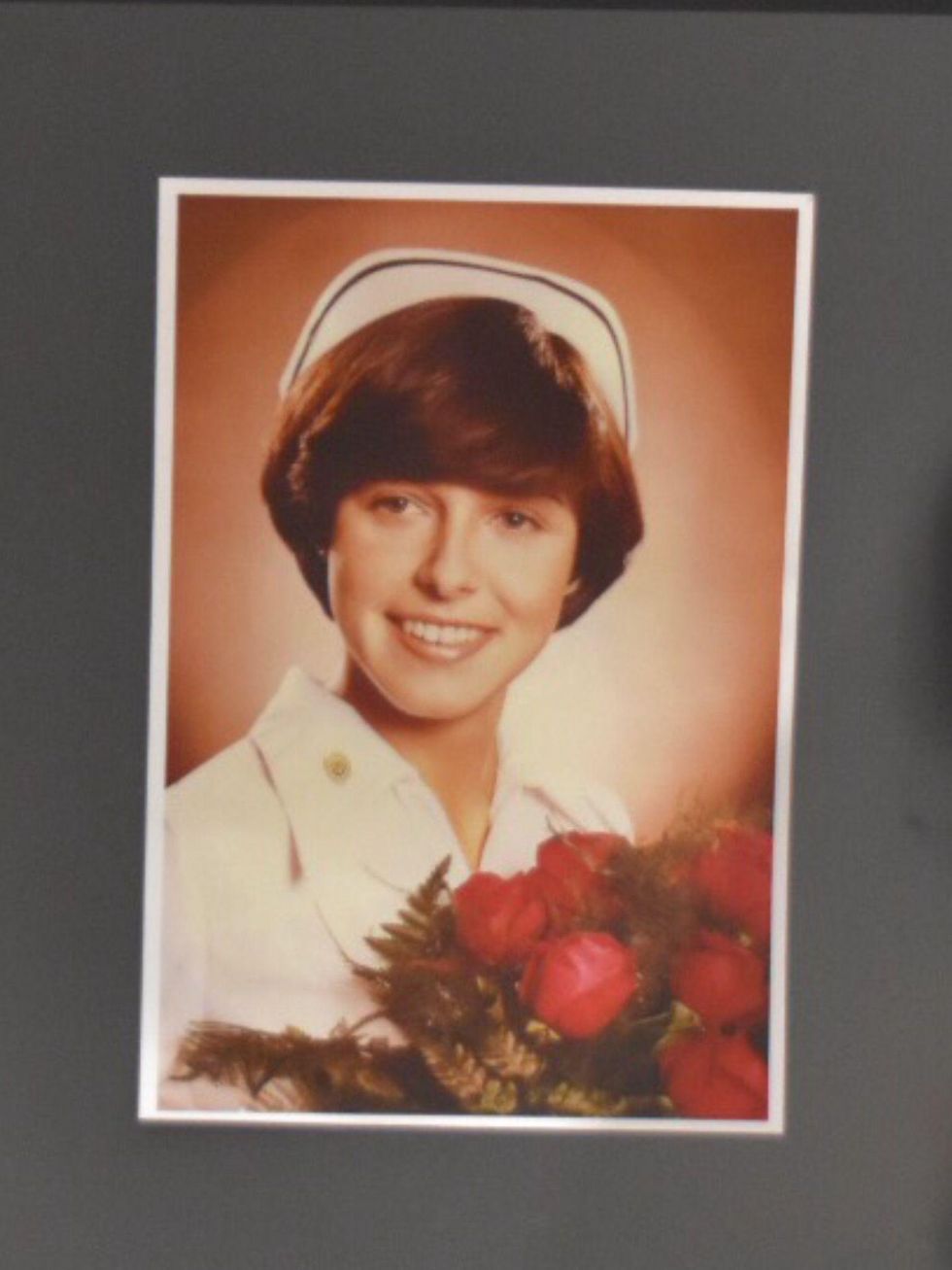 Photo: Courtesy of Stephanie Mark
My mom is my most favorite person and one of the most generous people I know. Not only is she a rock-star grandmother who does sleepovers, baking, carpool, and backyard playdates (the list goes on and on), she is also a retired nurse who has volunteered to help in any way possible to get as many people in Toronto vaccinated. While I WISH we could be together this Mother's Day, I hope she puts her feet up and takes a much-deserved break for the day."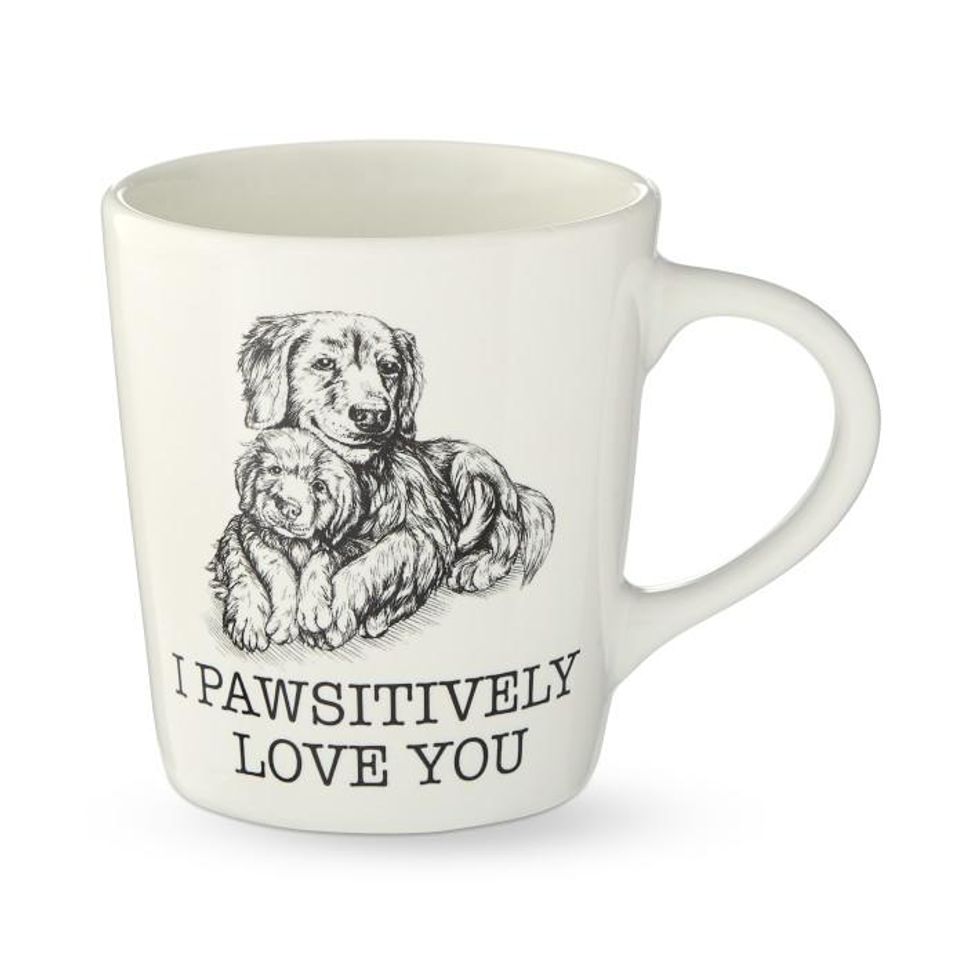 We both love dogs and firmly believe all coffee should be enjoyed in a dog mug, so I would get her the one above.
Williams Sonoma
My mom loves a matching pajama set, especially when she is up at our cottage, but it is not something she would splurge on. I hope she feels extra loved when she wears this one.
Skims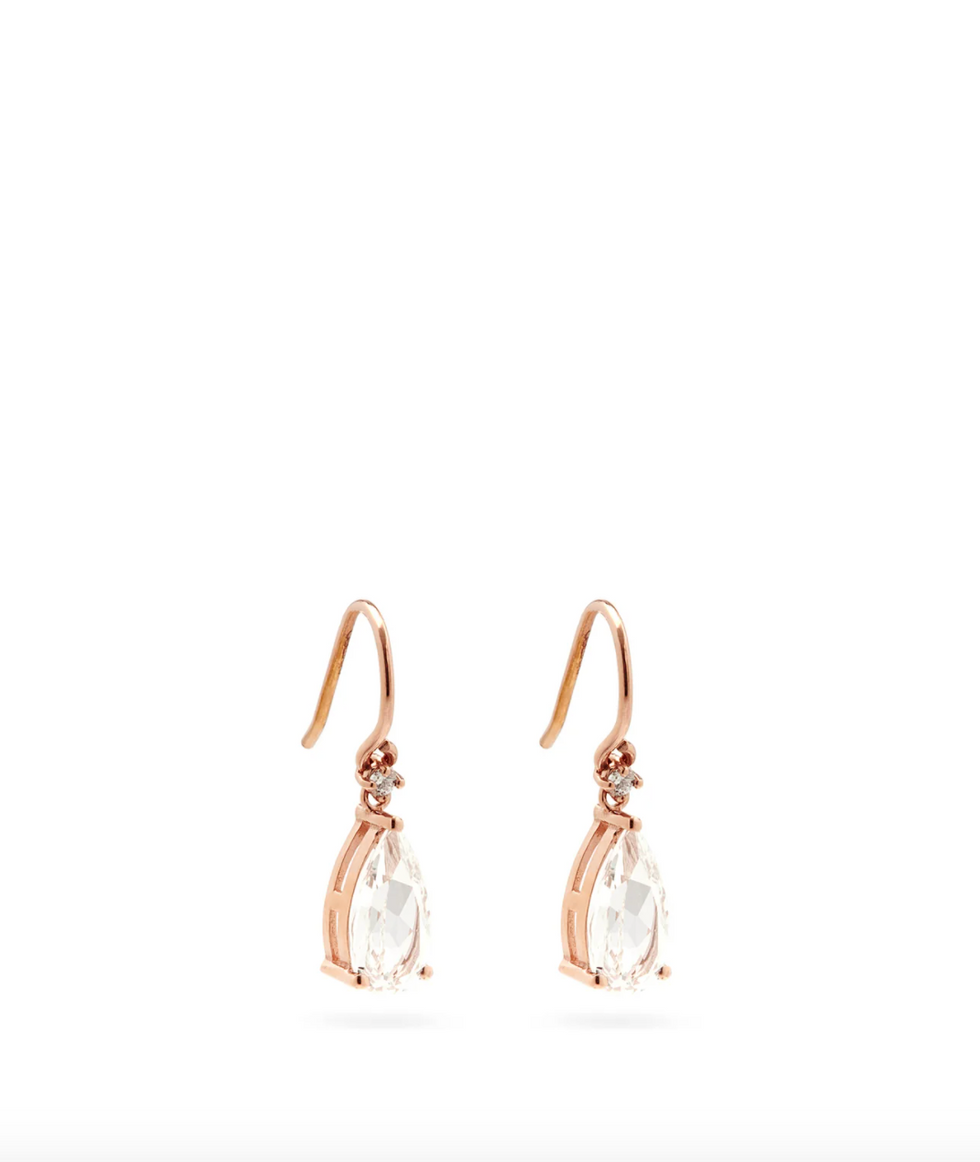 These earrings feel like something my mom would love and wear for special occasions, ideally when she can FINALLY come to New York and we can go out for dinner and walk around the city.
Suzanne Kalan
Jessica Teves, Head of Content
I'm not one to lean too heavily into Hallmark-like holidays, but I do believe in the celebration of mothers (and all parents, in general). It's a hard job, guys! My own beautiful mother has continued to be such a complex and influential force in my life, so it's really meaningful to celebrate all that she is and has accomplished—and all that she's made possible for me. And while a celebration of a parent shouldn't just be relegated to one day, it's also a nice excuse to shower them with a little extra love."
This is quite literally the perfect summer dress—and if you live in Florida, like my mom, also the most delightful and timeless year-round dress. I might be getting this for myself, too, so be on the lookout for lots of matchy-matchy family portraits from me in the near future.
Cara Cara
I'm planning to gift all my mama friends with these cozy, personalized tie-dye sweatshirts from this adorable brand I recently discovered. Each piece is custom-embroidered with your child/children's names, a detail that puts it over the top and just feels so special. I feel like they will love it!
Bffs and Babes
Go big or go home—Mother's Day is the perfect excuse to spoil mom with a gift she'll never want to take off. This stunning locket from designer Jamie Wolf is perfect with its bespoke engraving and diamond-edged finishing. Timeless, indeed.
Jamie Wolf
Camille Freestone, Associate Style Editor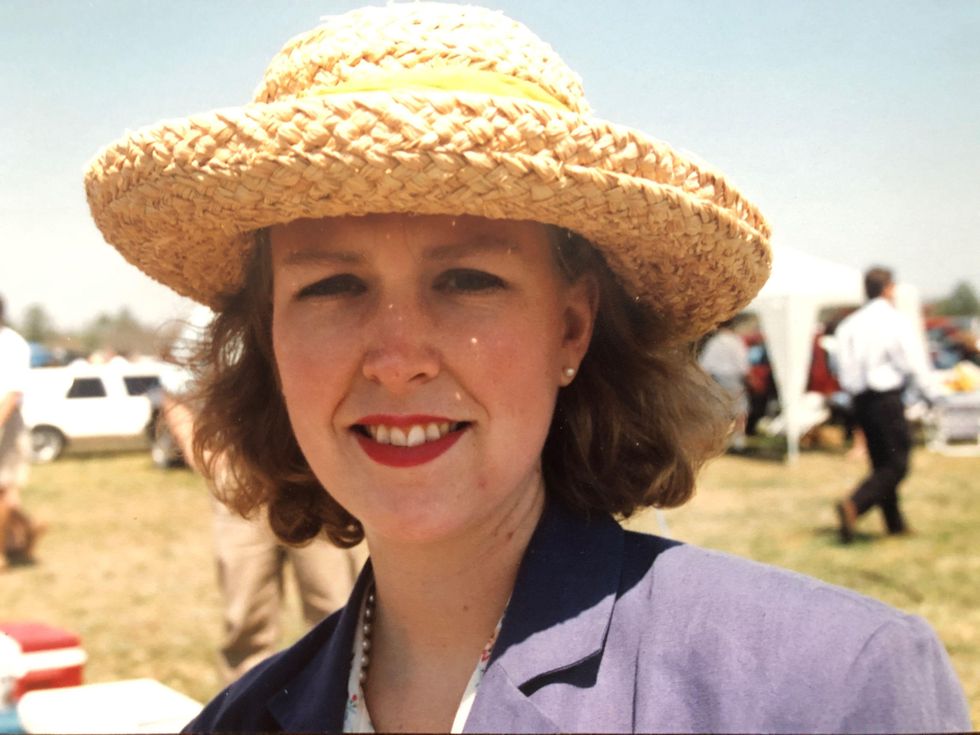 Photo: Courtesy of Camille Freestone
When my siblings and I were younger, we used to ask my mom why there wasn't a holiday dedicated to kids, since there was one for both mothers and fathers. To which she would always respond, 'Every day is kids' day.' That much is true. The sentiment explains how she led her life: in devotion to us and our, at times, eccentric needs. It's nice to have a day to acknowledge that and remember I wouldn't be where I am today without her love and support."
I very rarely get to actually spend this holiday with my mother, as she resides in Dallas and I in New York, so I like to find gifts that convey some sort of sentimental value alongside their material nature. Whenever she comes to visit me in the city, we always stop by Sadelle's, mostly for the bagels but also to ogle at their set of blue Le Creuset place settings. I've started gifting her items from the collection piece by piece—an *affordable* gift that keeps on giving.
Le Creuset
When in doubt, flowers will never fail you. During my college years (read: when I had no money), my sister and I would split a delivery of fresh flowers. Honestly, my mom likes this just as much, if not more, than a typical gift. And with this service, she'll be able to engage her creative energy and assemble the arrangement herself.
Bouquet Box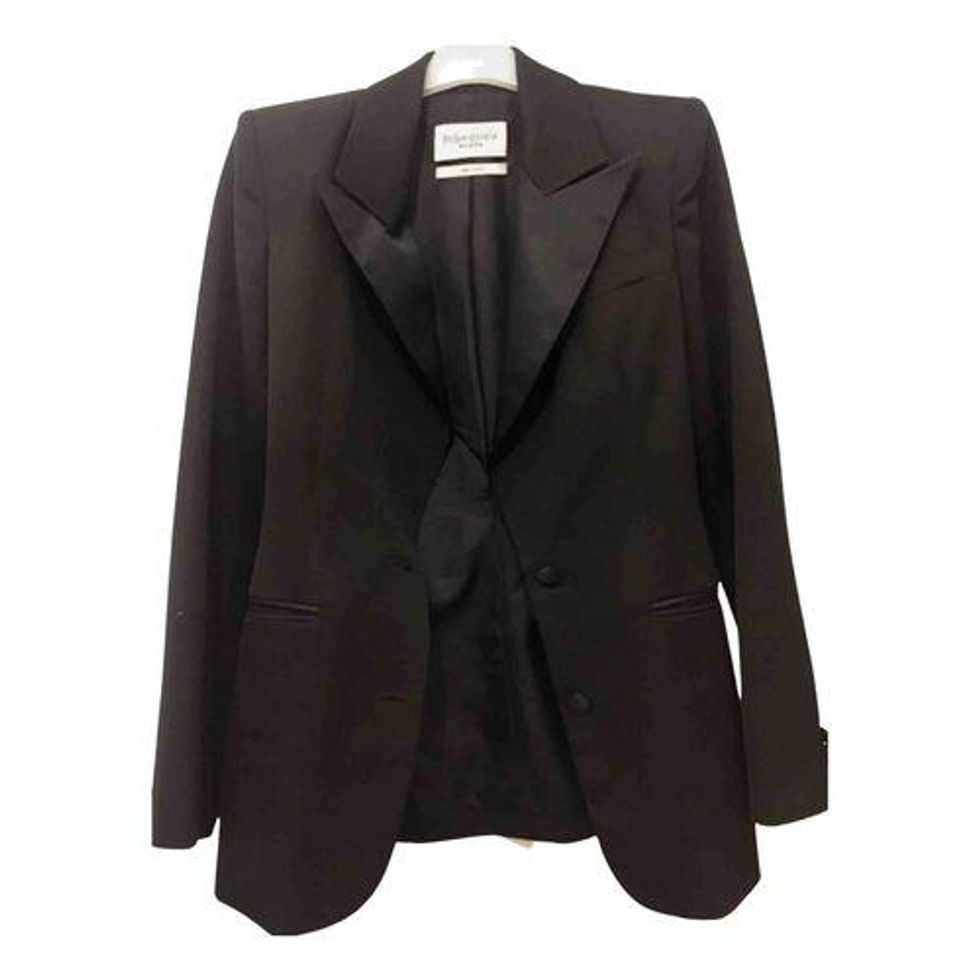 My mom has excellent taste in both fashion and interiors—where do you think I got it?—and gravitates toward beautiful pieces that she'll keep forever. This vintage Yves Saint Laurent blazer, in his iconic Le Smoking cut, is something I know she's had her eye on for a while. At this price, I may have to call in the big guns (aka Dad) for a little help.
Yves Saint Laurent
Caroline Dunn, Affiliate Coordinator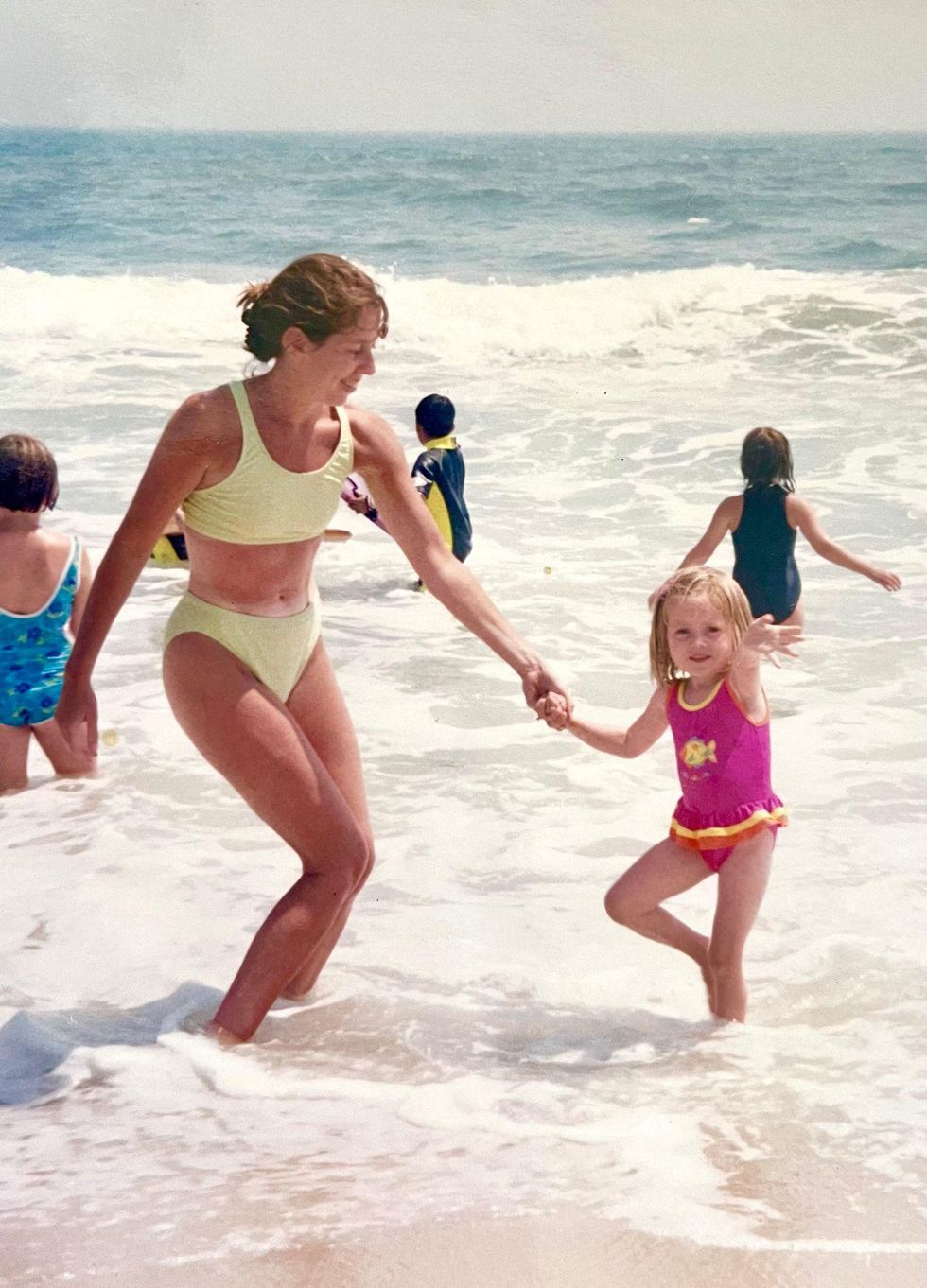 Photo: Courtesy of Caroline Dunn
As I've gotten older, I've realized how lucky I am to have a true friendship with my mother and to have been raised in a family of many amazing and strong women in my grandmothers and aunts. My mom and I spent at least an hour on the phone every day when I was away at college and grad school, and she's always been the best listener and giver of advice in every part of my life. Like many, the pandemic caused me to take a serious rain check on my moving-out plans, but the silver lining has been an extra year of watching The Today Show by morning and scouring Marshall's by night, full of love and laughs (and a little bit of Santa Margherita Pinot Grigio) along the way."
Robes are a sacred garment in our home, and it's time my mom's got an upgrade. I never met a Skims product that I didn't love, and based on the rave reviews that I've heard about the Cozy collection, I trust that this one is more than sufficient to enhance long couch mornings with our poodle.
Skims
A BloomsyBox subscription is the gift that keeps on giving for as long as you want it to. I can't imagine a sweeter sentiment than the promise of a monthly delivery of fresh flowers, and BloomsyBox's arrangements are sure to brighten the home year-round.
Bloomsy
As a gift for listening to me talk endlessly about my own FaceGym experience, it's only right that my mom get some well-deserved pampering of her own. An in-person treatment is always a perfect gift, but if you're not near a spa or one of FaceGym's locations, their Tool Kit is a perfect substitute.
FaceGym