Fashion
Bring on the cashmere sweaters and wool socks. In collaboration with Polo and Neiman Marcus.
Martina Keenan
Alexis Badiyi
Graphic:
Ashley Combs
The shift from summer to fall in Los Angeles admittedly isn't quite as dramatic as, say, the east coast. The presence of cozy knits and piles of cool outerwear remains, but fall in Southern California welcomes its own unique form of transitional dressing, too. Nobody knows this better than model and creative Sandra Diola. Currently L.A.-based, Diola is an east-coast native whose fall style is all about rich textures and layering as much or as little as needed—something she's come to enjoy quite a bit. "I think what's so fun about fall is being able to utilize and play around with various materials and textures, and not just for survival (as in warmth)."
With this in mind, Diola took the latest Polo collection, available at Neiman Marcus, for a spin to show us how she does L.A. autumnal dressing that's practical but also incorporates her love of tactile fabrics and combining classic pieces in new, creative ways. It's a no-fuss approach that can inspire your look for this season, next, and many more to come.
Polo Ralph Lauren
Polo Ralph Lauren
Polo Ralph Lauren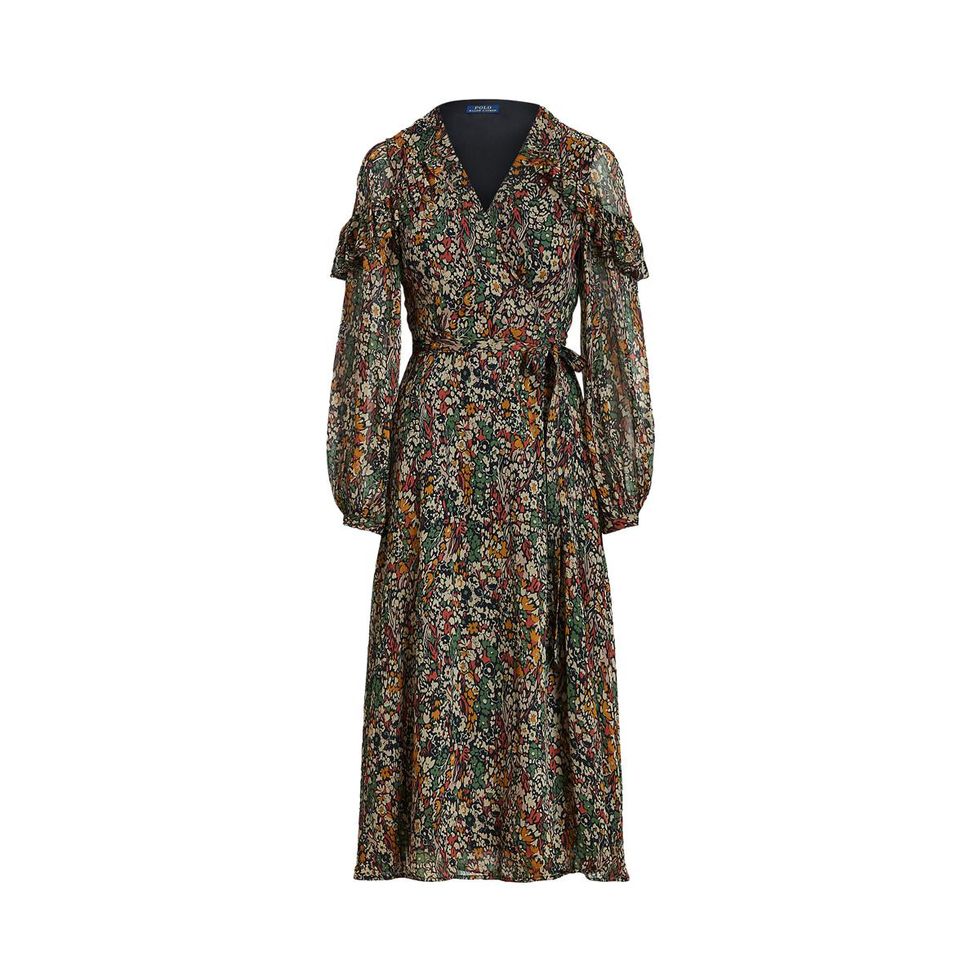 Polo Ralph Lauren
Polo Ralph Lauren
Polo Ralph Lauren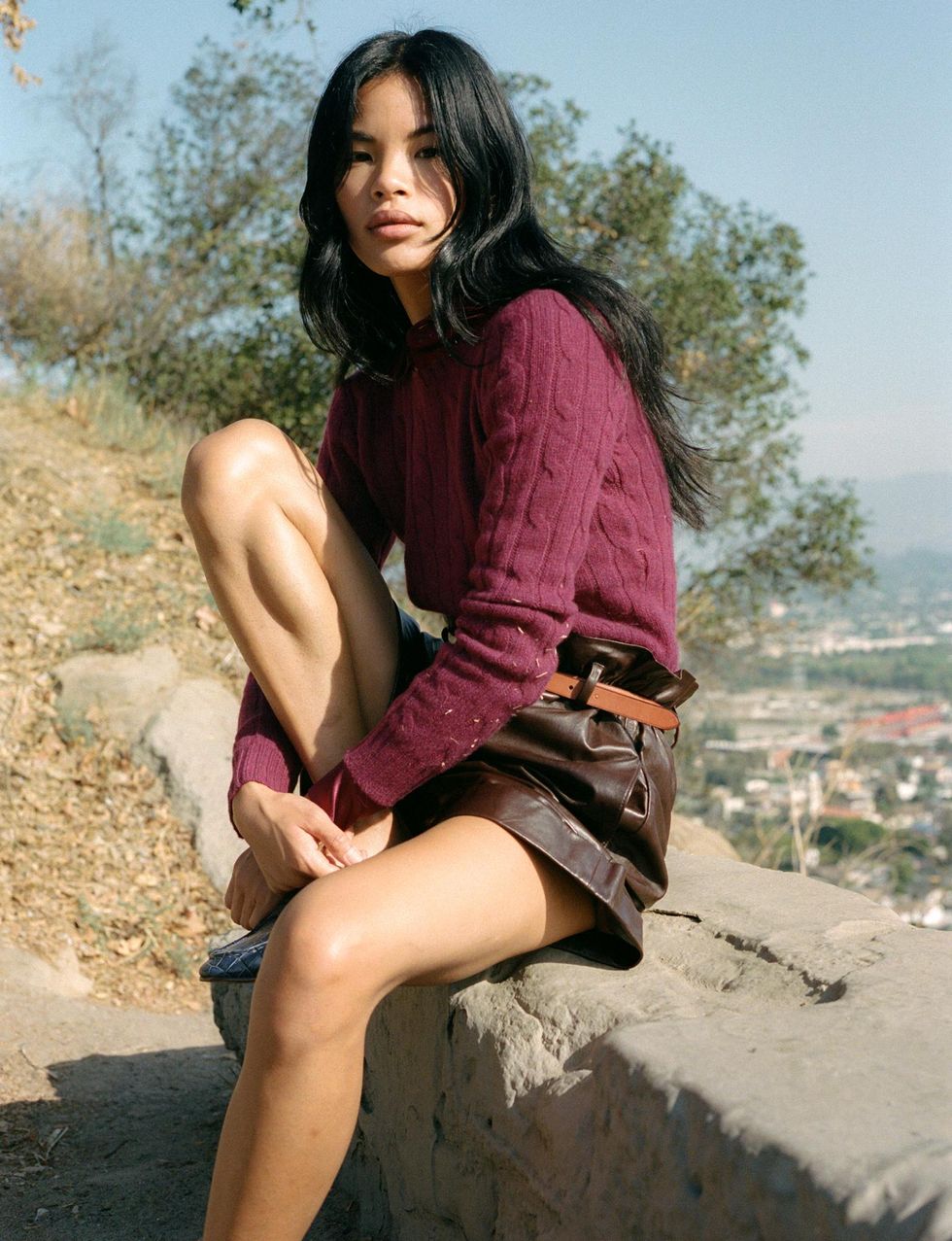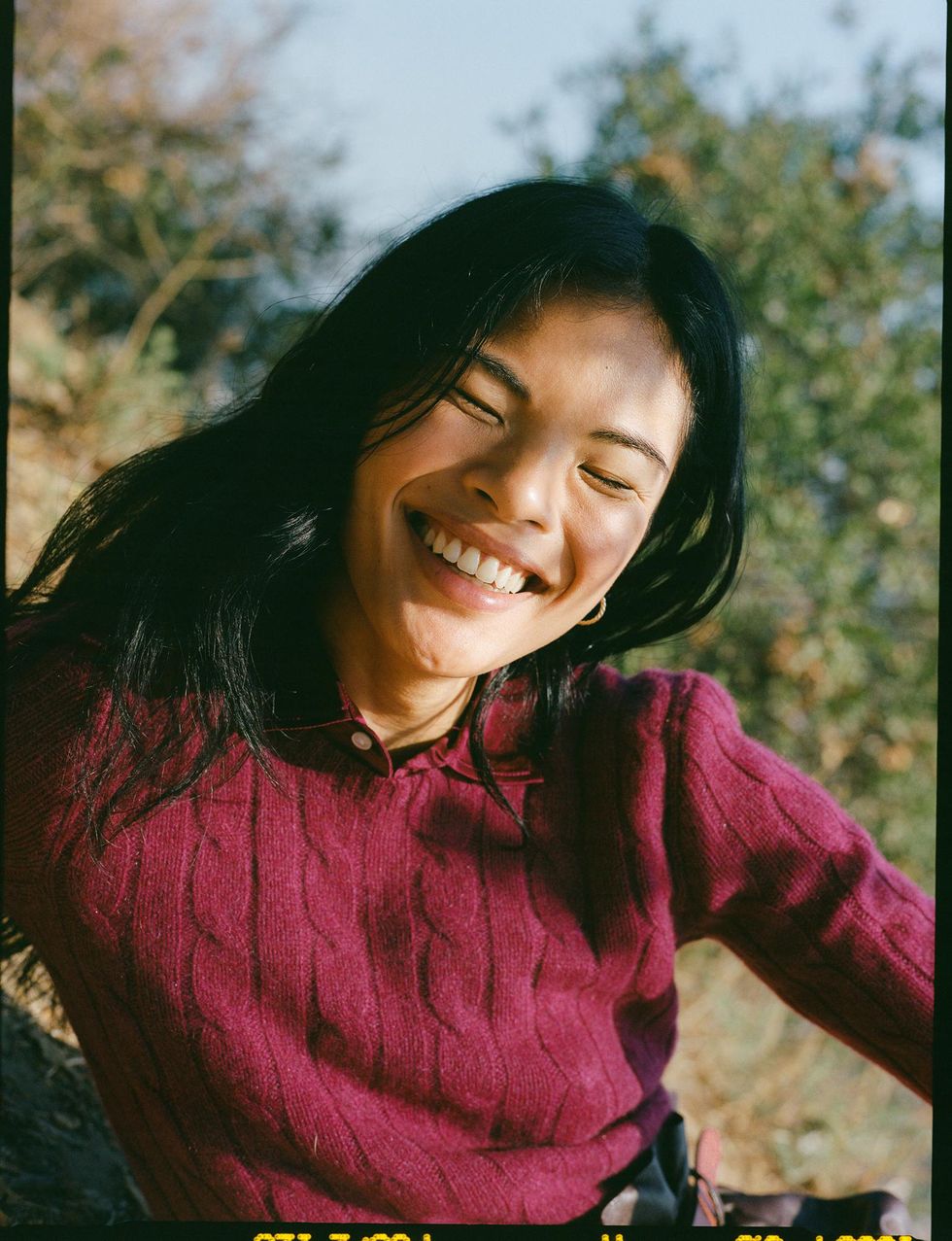 Your style in five words:
"Laid-back prairie, '90s simplicity."
Fall's nearly here. What pieces of your closet come to mind ASAP?
"My oversized suede jacket I found at a vintage shop in New Mexico. It's perfect for any day of the week or unexpected adventure."
What do you find most unique about fall in L.A. that simply can't be replicated elsewhere?
"The fact that I can go surfing early in the morning, then when night falls I can bundle up and sit next to the fireplace."
Where are the quintessential fall spots you like to visit in Los Angeles and how do these places inspire your style?
"I recently took a trip to Big Bear for the first time, and it really reminded me of how much I love and need seasons. All the greenery and cool air reminded me of my childhood on the east coast. Seasons feel necessary for growth, and eases change into increments in life."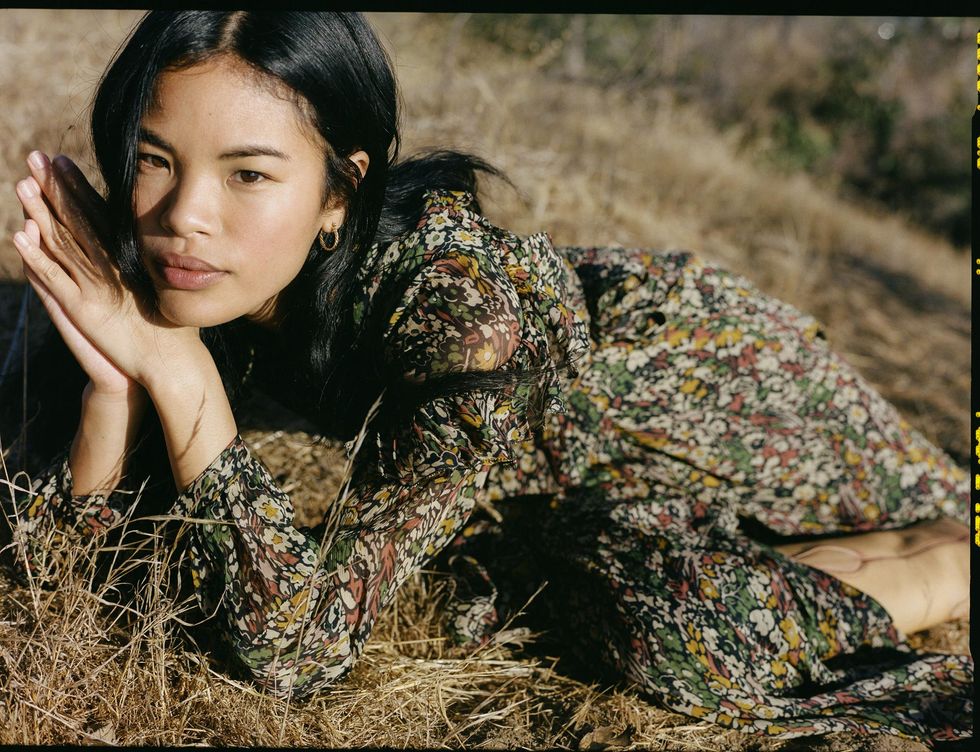 What are outfit combinations that transition seamlessly from L.A. summer to L.A. fall?
"I try to invest in pieces that I know I can wear throughout seasonal changes, and through life, really. I think it's great to have light materials that are deeper colors to transition into the fall season, like the brown shorts and purple cashmere sweater. It's also fun to show some leg and I don't have to worry about putting away my summer pieces just yet. Being able to layer sweaters over anything makes an outfit feel complete, but also keeping functionality as the sun sets and the night air becomes gentle and cool."
Do you have any go-to layering techniques you love to utilize as the weather starts to get chillier?
"I think it's about having a favorite boot or jacket for layering that will go with everything—an all-terrain kind of thing. I love the idea of a bit of uniformity, which also cuts back on looking too trendy."
What are some unique ways to style for fall so that you don't look like a walking seasonal cliche?
"Layering tall boots under a long dress is my favorite way to transition to fall. It keeps you warm and will always be a classic look."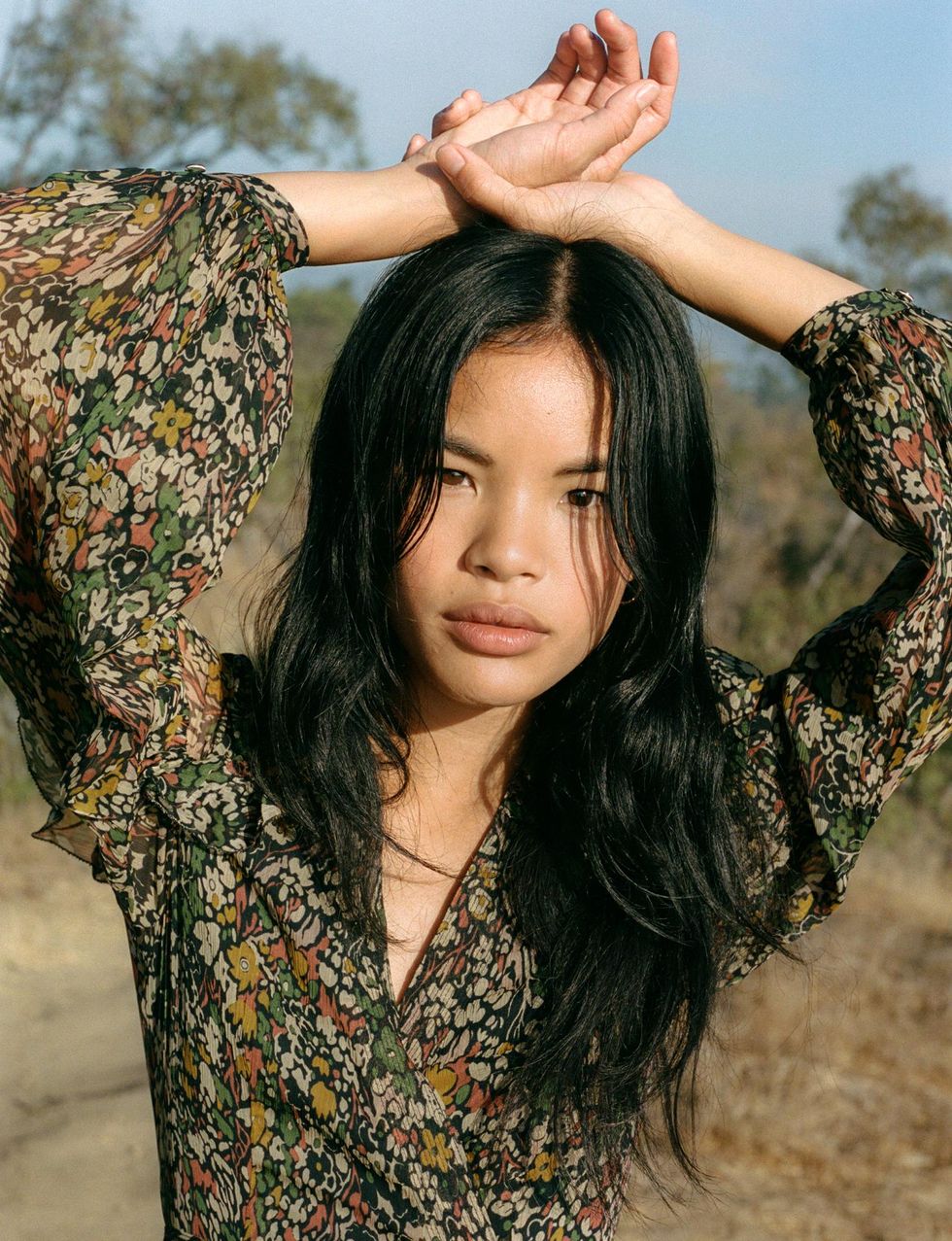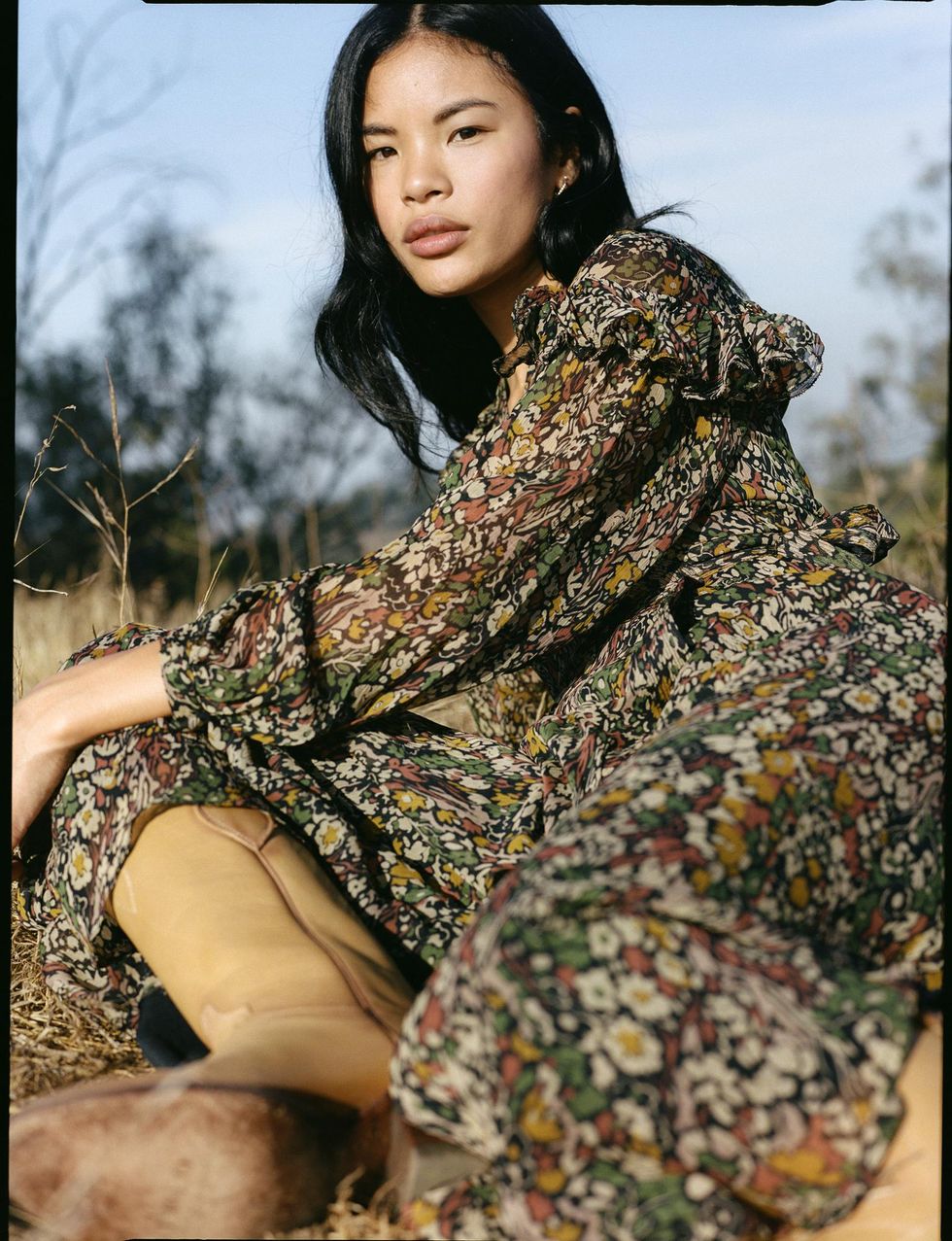 Fall brings to mind so many sensory experiences: warm sips of a spiced drink, changing colors of leaves, cool gusts of winds, etc. Where can we find your favorite parts of the season reflected in your personal style?
"The smell of a pie in the oven and brisk air on my face even while the sun is out. This just means I will spend lots of time outdoors and am my most cozy self—cashmere sweaters, wool socks, etc."
What are you typically wearing on any given day this fall, and why is it such a go-to for you?
"Definitely denim and any sort of chunky knitwear, It's no fuss, cozy, and undeniably cool. I have a strange affinity for vintage sweaters with small holes in them from age. Holes in sweaters are just thoughts floating around. I never end up sewing them back up."
Finally, what's your overall creative energy like as you head into the fall, and how will you put it into action?
"At this moment in time, I feel ready to activate every part of my creativity. This, to me, means acting on my curiosity and exploring. I hope to listen to my impulses more and find myself in new places."
Polo Ralph Lauren
Polo Ralph Lauren
Polo Ralph Lauren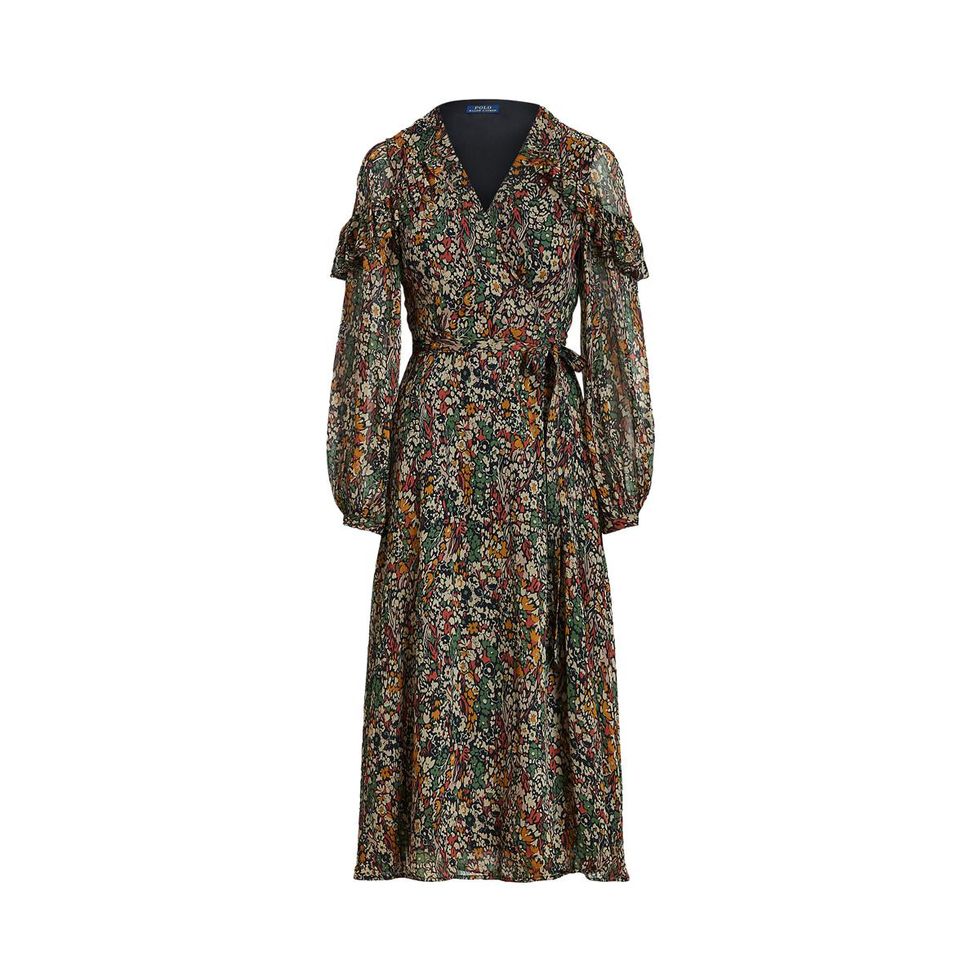 Polo Ralph Lauren
Polo Ralph Lauren
Polo Ralph Lauren