Career
How Laura Jung Built a Career, and Community, from the Ground Up
Advice from a self-professed "accidental influencer." In collaboration with Oxygen.
Graphic:
Ashley Combs
Scroll far back enough on Laura Jung's Instagram account and you'll find the kind of content we're all guilty of posting at some point: food. A glistening plate of cacio e pepe, baked goods you can practically smell through the screen—a feast for the eyes, if you will. But just a few years later, Jung's moved from behind the camera to the front of it, now a professional influencer and entrepreneur who's still up for sharing a delicious meal but is focused more than ever on sharing her perspective and voice.
Jung's content today spans fashion, beauty, food, and more of her life that's based in both New York and Seoul, where she was born. She calls her meteoric rise—one that's led to an engaged community of nearly 70,000 followers on Instagram alone—"accidental." But, even if that's the case, she's incredibly intentional with each move she makes. Her brand partners are carefully considered so as to ensure their values align with her own, she's established boundaries between her personal life and being "on" for social media, and she's setting herself up for a very long career to come, with the help of Oxygen, a new kind of financial platform. After all, Jung has big plans to keep growing her community. Up next is a newsletter she's launching, but first, she shares more about how she's built an unconventional career from the ground up on her own terms.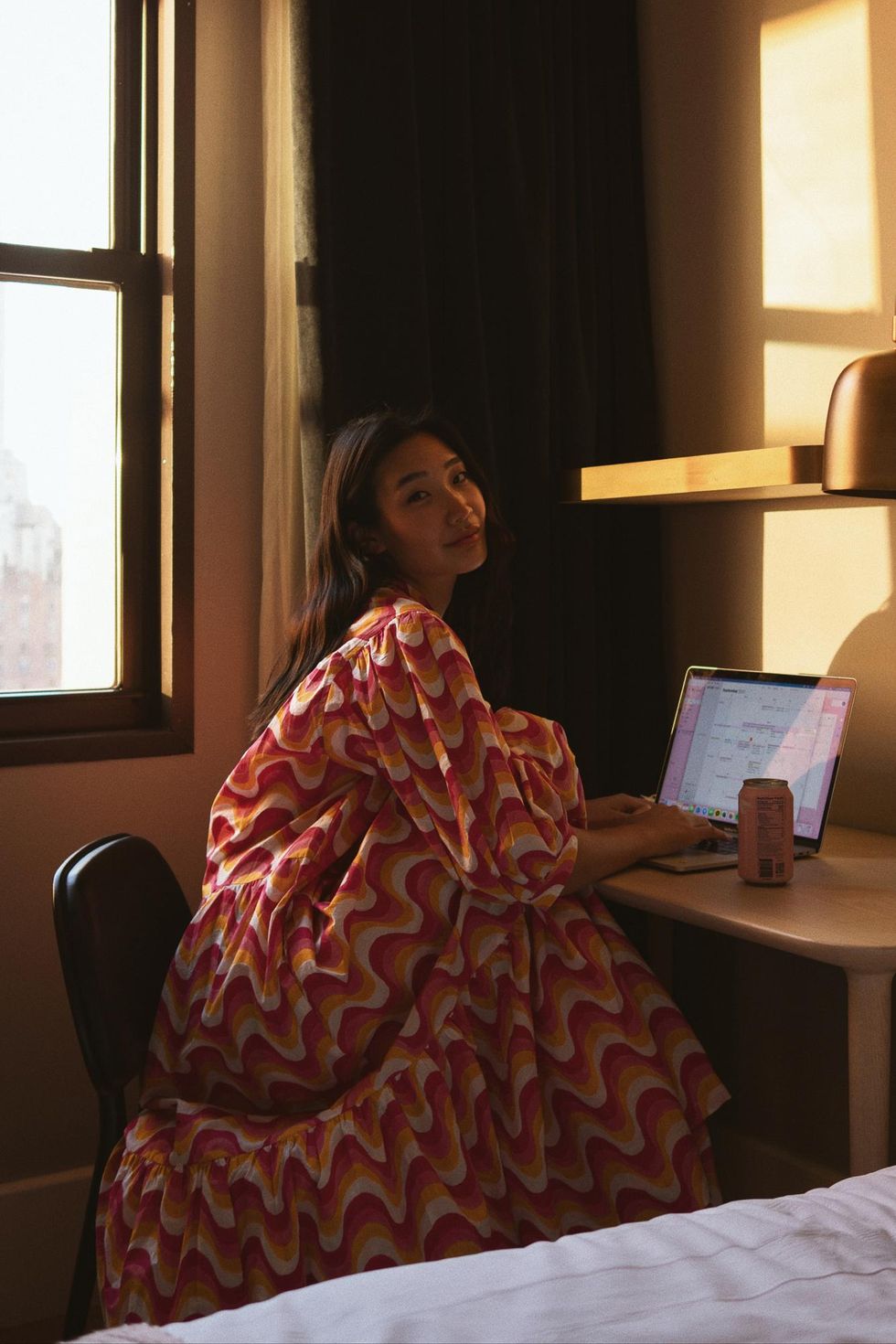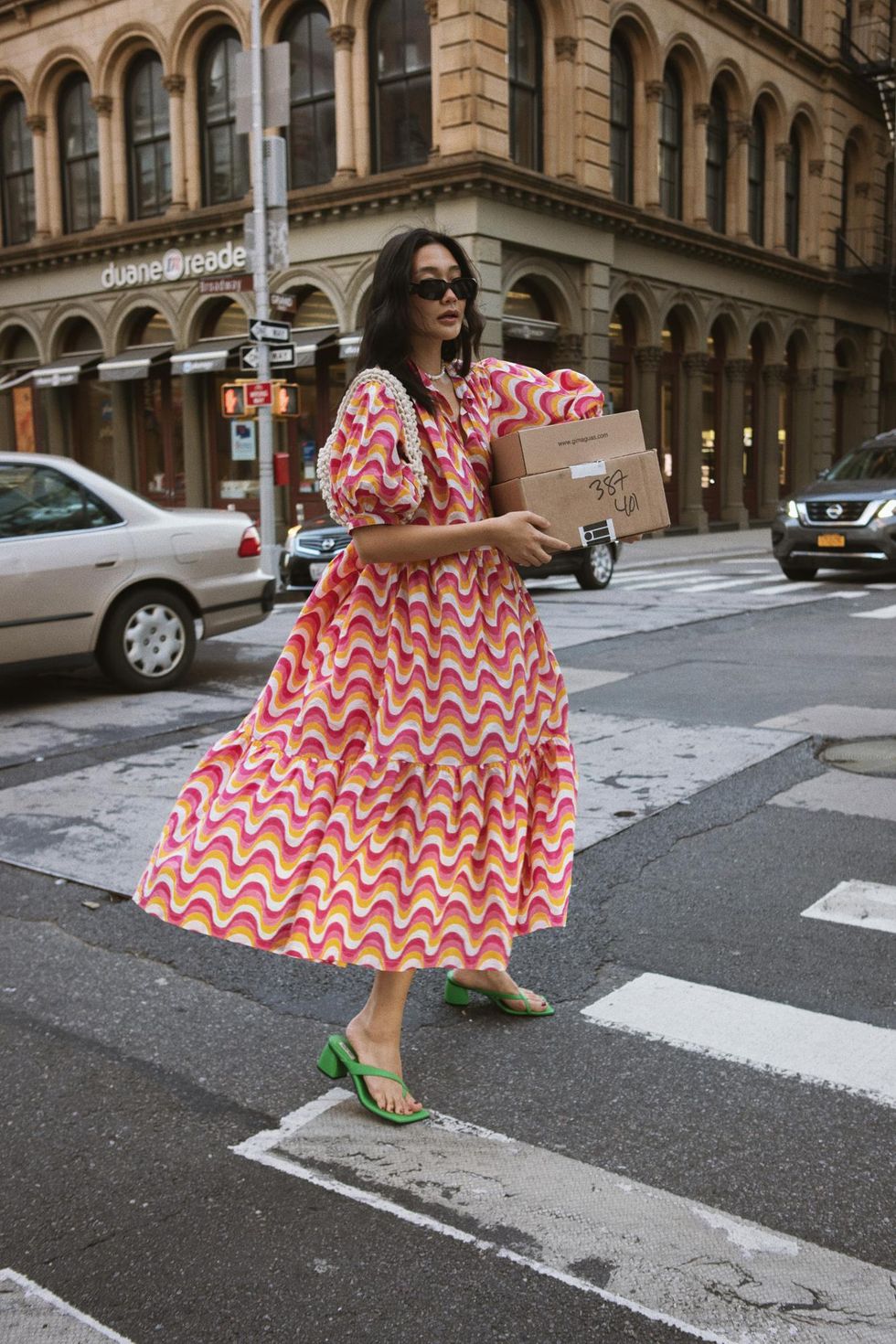 Tell us a little about your work background to start. How did you craft the influencer career you have now?
"I'm kind of an accidental influencer. I never planned on it being my full-time job. I went to NYU and I started a fun Instagram account documenting my life in New York, primarily the restaurants I would eat at because I was so excited to be surrounded by amazing food. It just organically caught on. I started getting more followers. This was when Instagram wasn't as saturated as it is now, but it grew very fast.
"When I graduated from college, I made the switch from food to lifestyle. I posted my outfits, where I was traveling to, just fun stuff. I had a very brief stint as a community manager at a beauty company, and at the same time, I was getting so many press trip and influencer invites it got to the point where I physically couldn't be at an office and I realized I could actually monetize this. I only worked for three months before I made the switch to being a full-time influencer three years ago."
Was it always a part of your long-term plan to work for yourself and be your own boss?
"It definitely was. Growing up, I always marched to the beat of my own drum. I always knew I wanted to be my own boss and either start my own company or do something where I feel like I'm in control. But I don't think I realized or understood what that entailed until I started doing it, and I realized this is actually so much work. And because I started it right out of college without any tangible work experience, I was learning everything for the first time. Now, influencers have revolutionized marketing and advertising, and I think it's incredible that people with their online community are able to turn advertising on its head in a really fun and engaging way."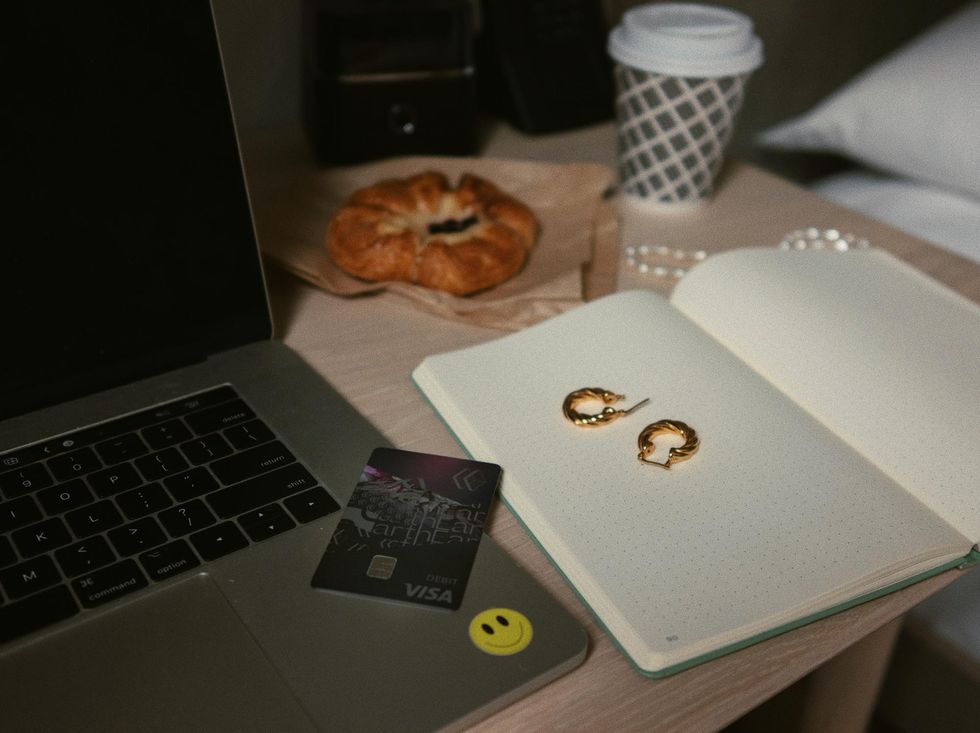 What's been the biggest learning of building your business from the ground up?
"The biggest thing is delineating what's my work and what's my free time. Because, in a way, my life is my work. It was really hard to separate the two and get off my phone or computer and live my life without needing to share everything and constantly be on and performing. I have a much healthier relationship with social media and the internet because now I'm able to make that distinction.
"And then the tedious tasks, like invoicing and filing all your paperwork. That was incredibly challenging for me at first and now I have management that does all the heavy lifting for me, but that was definitely a big learning curve."
As a creative entrepreneur, what do you like about using Oxygen?
"My generation, I think, we always wanted to go against the grain, against the institutions that we feel are a bit outdated. And what Oxygen is doing is incredibly groundbreaking, and it's perfect for somebody like myself, somebody who's in my field of work. They are the freethinkers, they are the entrepreneurs, they are the ones that have been writing their own rulebook, and it has made banking into something that's fun, cool, and really accessible. The app is so amazing—I think it's made life really easy for us."
How about longer-term financial goals. How do you plan for those?
"Being an entrepreneur, especially right after graduating college, has made me hyperaware of how important cash is. And how important it is to save as much as possible. What Oxygen has done really well is create a cash-back program, which is a great incentive and is really straightforward. I think a lot of people don't want to have a bunch of different cards in their wallets. Saving money is so important, and Oxygen makes it super seamless to do and manage within their app."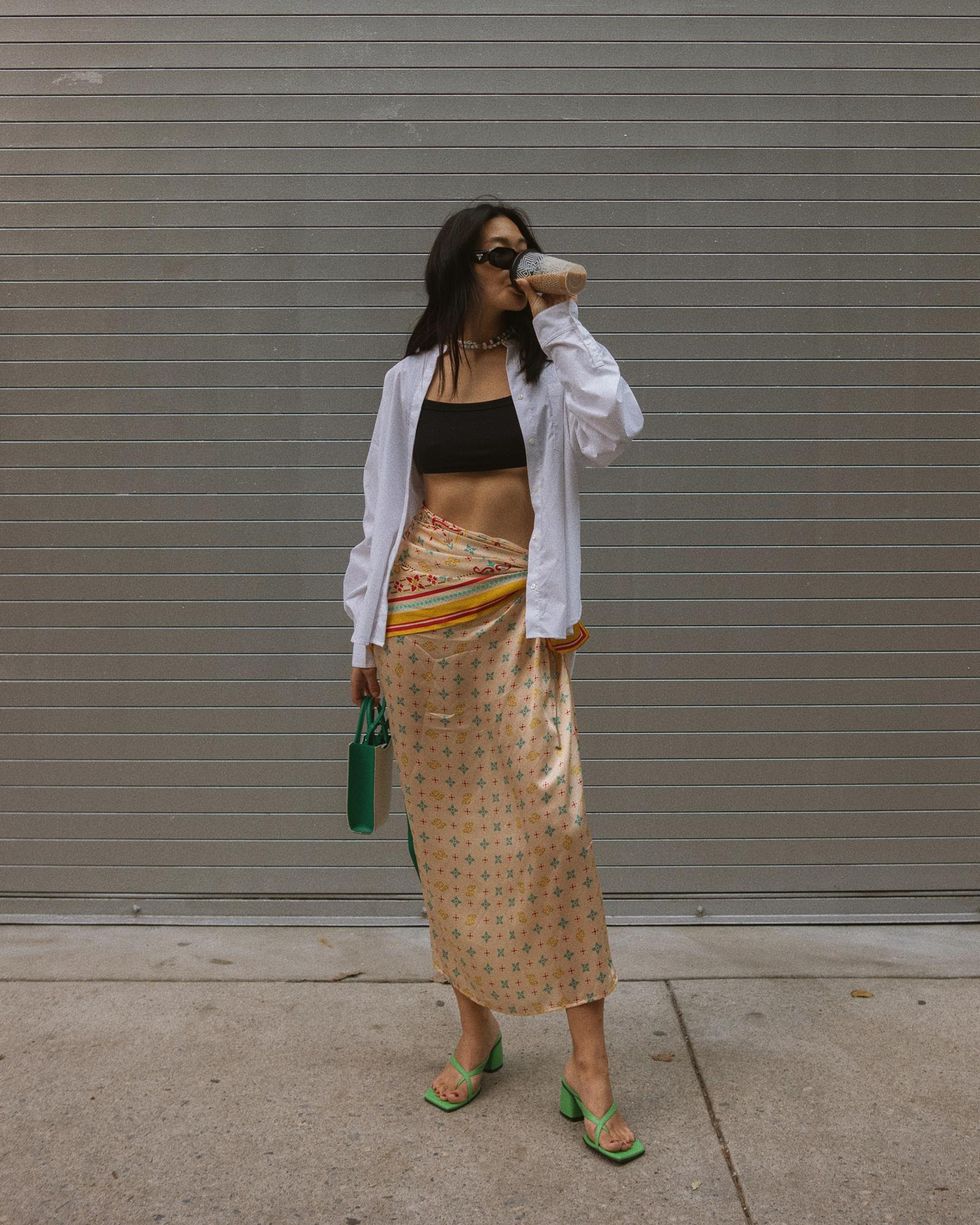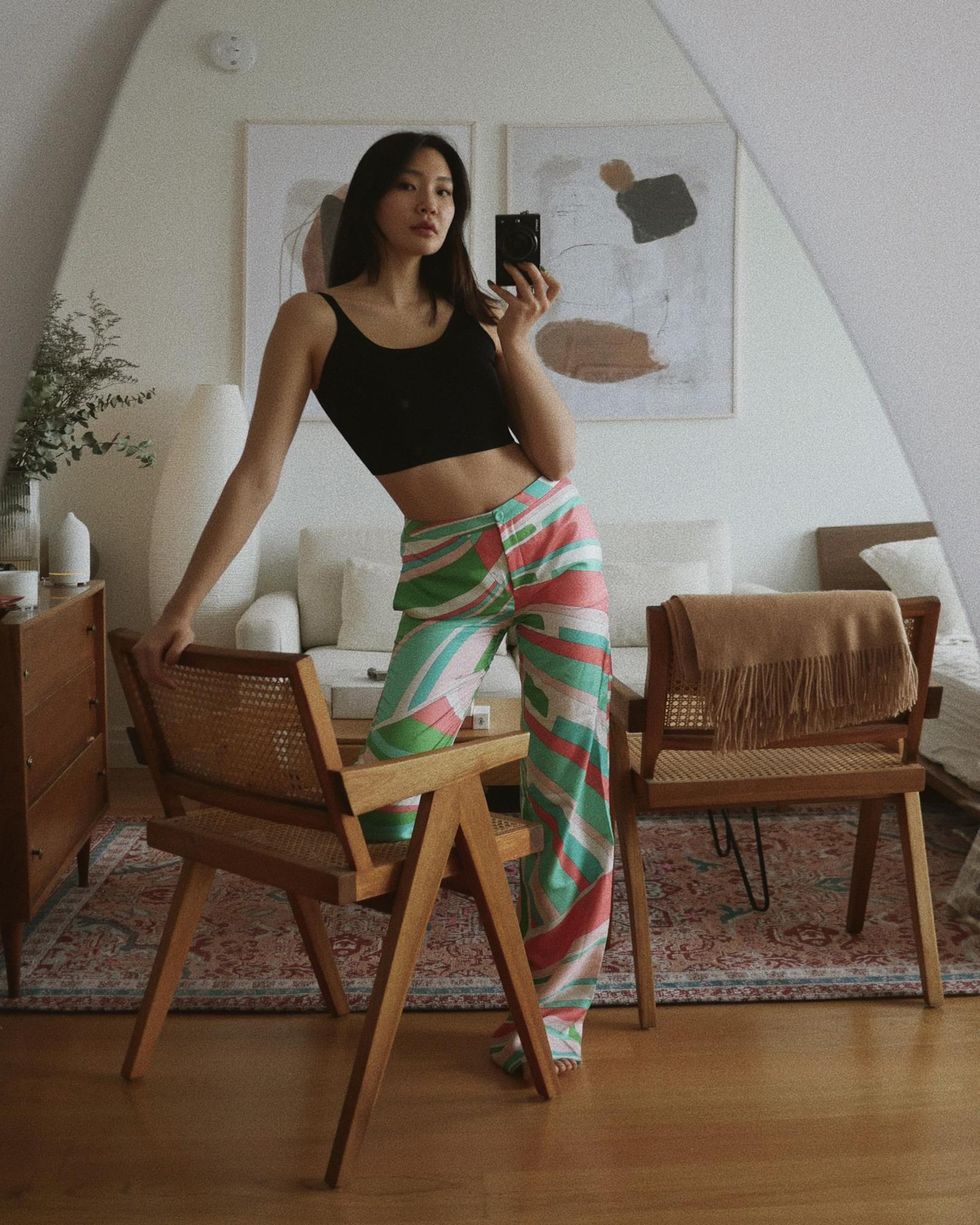 How do you choose projects today that best align with your goals and values? Can that be challenging to do?
"The biggest thing is for me to work with brands that have values that align with mine. Consumers are purchasing things, using their money to make a statement, whether that's investing in a company that's sustainable or investing in a company that has a charitable aspect. We're not just buying things for the sake of buying things; we're actually doing our research. And I have the same approach when I'm working with brands. I only want to work with brands that have some sort of social corporate responsibility embedded in their brand. And brands that will pay fairly. I'm constantly in a tug of war because do I want to work with a brand because any money is better than no money at all, or do I want to stand up for myself as a woman, as a person of color to say this is what I deserve and the value I bring? I think that is super important."
Is that something you've had to learn over the past three years, as well? How to stand up for yourself in those situations?
"Definitely. I have my manager guide me though, as well. Having a really thorough, transparent conversation with her helps me realize my personal brand, and she helps me shape what that looks like instead of me saying yes to everything because that can just be detrimental to my personal brand."
How do you define success in your career?
"What I really pride myself on is the community that I foster, and it's the kind of discussion I'm willing to have with my community. A lot of influencers try to be hush-hush about social issues, political issues. I think anyone with a platform should absolutely be talking about the causes they care about because they're in a position to do so. Everyone should be having those conversations on their own, but especially if you're someone with a following, you have the platform to educate and to bring awareness to so many issues that need attention. To be able to talk about these things and have my own community respond, I feel like I've done my job because my community is as aware as I want them to be. They're not passively looking at my content—they're engaging with it. Those little community engagement moments really fuel what I do. Yes, fashion is fun, beauty is fun, clothes are fun, but at the same time, there is room to talk about other things as well."
Photos: Courtesy of Laura Jung
Learn more about Oxygen here.
DISCLAIMER