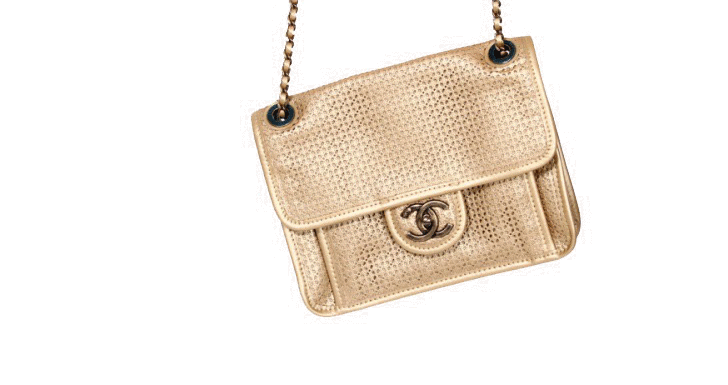 Shopping
Guys, GIF machines exist and they're pretty much the best thing ever.
If you've ever received a coordinating nondescript scarf and glove set or a holiday-themed Swiffer around the holidays, you probably feel us when we say that there are some gifts that inevitably won't so much as make it into the 're-gift' pile. Okay, so we don't mean to get all Veruca Salt on you, but when it comes to gift giving (and receiving), sometimes a little friendly push in the right direction is what makes the difference between a present that arrived via infomercial and the sandals you've been wishlisting for six months (although we get that a $650 Tom Ford lipstick and nail polish set might not be the most practical gift in the world).

---
it's the GIF that keeps on giving
And while we were dying to put together a gift guide (we won't lie—for mainly selfish reasons) we knew we couldn't just assemble any old random assortment of well, stuff in any old location. And so when, as destiny often works, we fatefully received an email from the boys at
The Bosco
. Wait—you don't know what the The Bosco is? Fine. We'll fill you in. But only because you asked so nicely. Co-founded by Nick Fehr and Aaron Fisher-Cohen way back in 2012, the developer and filmmaker (respectively) teamed up to found their own bicoastal company that focuses on creative photography and multimedia installations (
Basel, eat your heart out
), storytelling and design, and even functions as its own creative agency. The kicker, is, the product that started it all—an interactive GIF photobooth. They've since had starring roles at parties thrown by everyone from Rihanna to the recent Winter Olympics. Oh, and Beyoncé and Martha Stewart have made appearances in The Bosco booths. Just saying.
You know what we're getting at here, right? There's an endless supply of puns we could hit you with right now, but we'll leave you with this: it's the GIF that keeps on giving. Happy shopping!