Living
How This Former Strategist for Kamala Harris Is Shattering Ceilings—While Still in College
Get to know Deja Foxx. In collaboration with Oxygen.
While many college students are simply trying to balance their studies with their social lives, Deja Foxx has already connected with her purpose and is taking groundbreaking action to step more fully into it. As the first in her family to go to college and the youngest ever strategist to work for a vice presidential campaign, the GenZ Girl Gang founder is already impacting society as we know it, while she's still hitting the books at Columbia University.
"I am trained as a community organizer and I got my start organizing around sex education at a school board level and did that work all throughout high school," Foxx tells Coveteur of her powerful career beginnings. "When I got into Columbia, I moved from Tucson, Arizona where I was born and raised, across the country all by myself. I'm the first in my family to go to college, so I really had to rethink what community meant to me. Until then, it had always been the people who lived around me as those were the folks I shared experiences with and who I was often mobilizing with toward these change-making actions. But as I got to Columbia, I looked around and realized that in so many ways the people that lived around me didn't share my experiences." So Foxx moved online where she found the company of femmes and young women like herself and built a new community of her own there. Thus, GenZ Girl Gang was born and the rest is history.
As a community-building entrepreneur who is working on her first line of merch, a college student, and former strategist for Vice President Kamala Harris, Foxx knows firsthand about the benefits, challenges, and triumphs of working for yourself. But with such a jam packed schedule and a full life outside of work, it's crucial for her to have tools that make her life easier in whatever way possible. Enter Oxygen: a modern financial platform that is designed for today's economy that includes young entrepreneurs, freelancers, and multi-hyphenate business owners. By giving users the ability to receive their direct deposits early, get cashback rewards on everyday purchases, and by allowing transfers to be done simply through their app, the platform is a game changer that is giving Foxx and others more peace of mind.
Here, Foxx talks about the ways she's using Oxygen, what pushed her to take a leap of faith and strike out on her own, how she defines success, and more.

What led you to create GenZ Girl Gang and when did you know it was the right time to embark on bringing it to the world?
"GenZ Girl Gang was born out of my freshman year dorm, from the idea that sisterhood is really powerful and that social media is a community building tool if we use it that way. And that my generation, Gen Z, is the first to have social media for pretty much our entire lives. So our relationship to these platforms and to community-building on them is really important."
One part of your ethos is your goal of helping to bridge generational gaps in your community. How are you doing that now and in what ways are you planning to extend that into your future thinking?
"I believe diverse movements are the strongest movements and that a piece of that is intergenerational work. GenZ Girl Gang has explored mentorship and what that means and we're pushing for a version that's a real reciprocated relationship. There is so much expertise that young people and young women and femmes hold, so our mentorship relationships need to be that two-way street of learning from one another and teaching one another for our girls and community members. The piece underneath is really helping young people, young women, and femmes to see their expertise. I want them to see themselves as capable and as experts in what they do, particularly around social media and the digital space. And by owning that expertise, they're really standing side-by-side with people from other generations. It's about empowering Gen Z women and femmes to be leaders and understand that there is no age requirement to be one."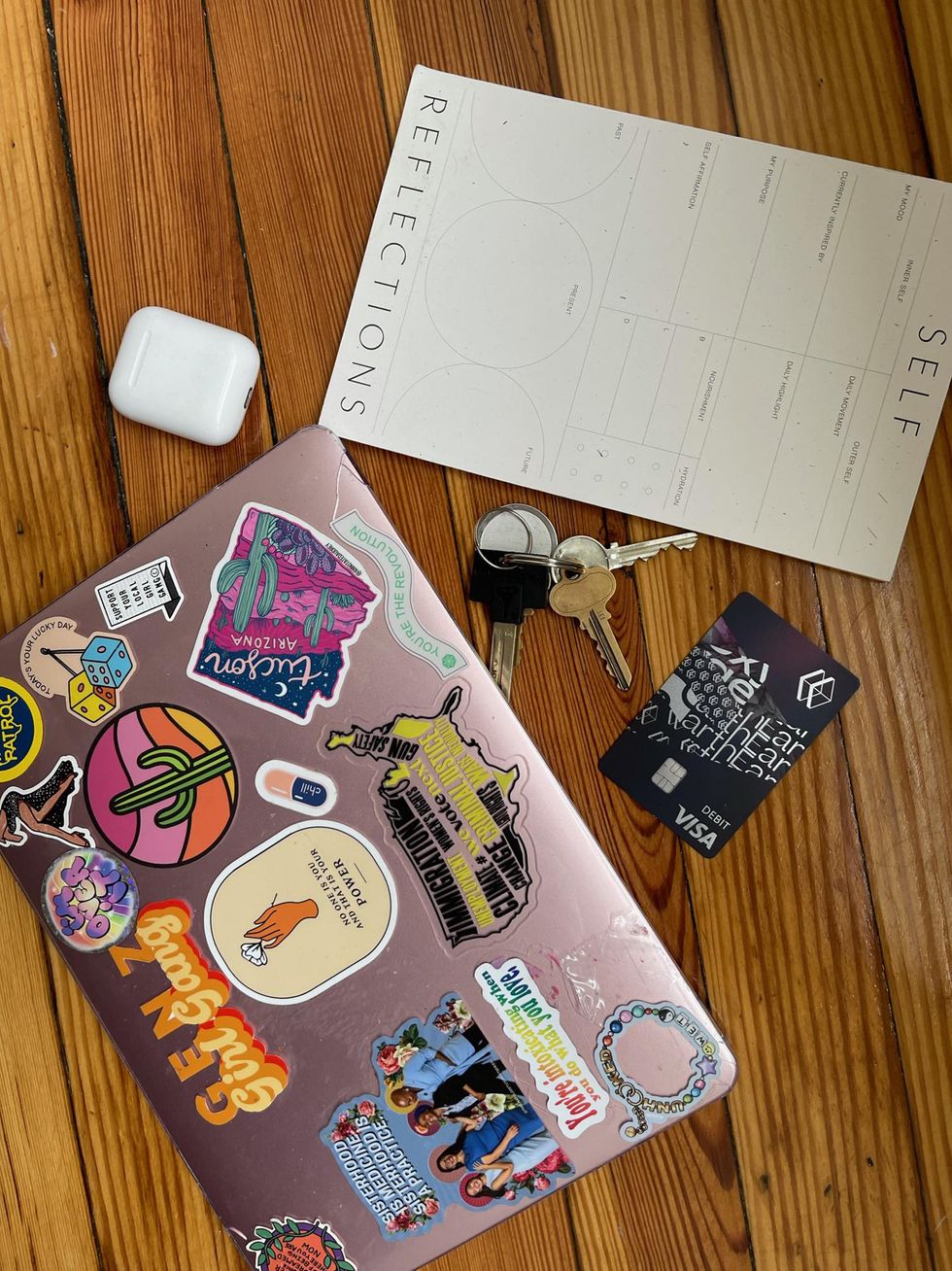 How are you balancing being a college student with running your business?
"Going to school in and of itself is a triumph. I go to Columbia University on a full scholarship, so my presence there is a celebration. I recognize that these schools were not made for people that look like me and who have lived lives like me. So every day I have to give myself credit that I'm breaking into this space and as a young woman of color, I'm often creating spaces for myself. I was also the youngest strategist in my work on the Kamala Harris campaign at just 19 years old, as well as the youngest across any of the 2020 presidential campaigns and one of the youngest in modern history. So, that made balance so challenging on both fronts because I was opening doors for the first time in another way. But it's also very fulfilling because I know I'm opening those doors for people that come after me.
"School still feels nontraditional because I did my first year at Columbia and then I took a year off to work on the campaign. And then this last year I attended school online, like everyone else, so I haven't been back on campus in two years. I'm nervous, I'm scared to go back, and I too am questioning how I'm going to create that balance."
What was it like to work on Vice President Kamala Harris's campaign?
"We look back at that experience now through the lens of her being in the White House, but you have to remember that I started when there were 20 people running on the Democratic ticket. I was unpacking my dorm for my sophomore year at Columbia, when I got a DM from Meena Harris and it was just a job description for an opening on the campaign. She was someone who I'd built a relationship with online on Instagram. I told her, 'I have some friends that just graduated, who I think would be a great fit. Let me send you some recommendations tonight.' And she did what I think is so incredibly powerful and what I see other women of color do for me and what I really aspire to do for other women of color. She told me she thought that I was qualified and because of her support, I applied. Two weeks later, I was packing up that dorm and I was moving to Baltimore, which is a city I had never even been to. I was signing the lease on my first apartment and I got started at work in a job that didn't exist before I got there. It was all brand new. I have the word 'fearless' in Vice President Kamala Harris's handwriting tattooed on my arm because that experience taught me to take the job. That when I believe in something wholeheartedly and when I know I have the skills and talents and expertise to make the difference, to take the job. And to not worry about the logistics or what other people are going to say or think. To know that school will be there whenever, and to take that leap.
"At my orientation, when we all first started, my boss put one word on the screen and that word was 'perspective'. He said, 'There are people out there who have worked on more campaigns than you, have more experience than you and know more people, but we picked all of you. We picked you all because of your perspective.' And it was a reminder that my perspective, my lived experiences, all the things I've gone through, and all of the identities I hold are important. That they actually add to why I'm an asset. I worked on the most diverse campaign in the field and I was routinely in meetings with only other women of color. It taught me to never settle for less and it was an education in what is possible."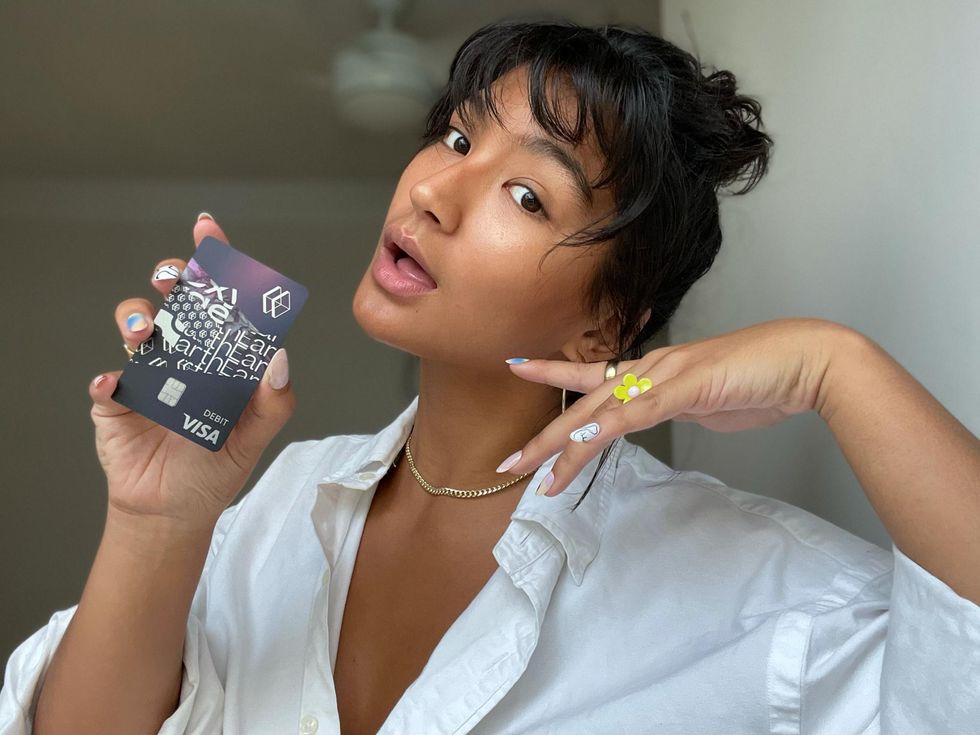 How are you continuing to set goals for yourself with all that you've already accomplished?
"I have learned working in politics to not measure success traditionally. You are going to lose campaigns and sometimes, you are going to not get the votes. There are going to be times where things fall through or the court decision isn't what you needed or wanted it to be. That is inevitable and if every time I lost, I considered myself a failure or that it was a knock at my success, then I wouldn't have the resilience to do this work. So, the way I measure success is different because I invest in people and I believe in putting my how, over my what. Because even if you lose that campaign, if you've empowered the leaders around you, the people that you work with, and the young people who I know look up to me by teaching them new skills and making them feel more qualified or more capable, then they will take on their own fights. And we will all be stronger for it. That's movement building. So when you invest in people, you cannot lose and that's my definition of success. That's how I keep moving when things get rocky."
What has been your experience using Oxygen thus far?
"When I look at my other banking apps, they don't feel quite right and they're not fluid. So I think Oxygen's app really speaks to me because it feels more like the apps I'm used to, which means a lot for a young person. I feel really comfortable with it and it feels organic. I couldn't help but notice the feature to file an LLC. With Gen Z being early go-getters and being very much driven by purpose, I think that that is so important because it's really empowering. I think Gen Z is in so many ways, the only generation that has been able to Google something since we were born, right? If you want to start a nonprofit or learn how to bake a cake, all you need to do is Google those things. We're the only generation that's had that literally our entire lives: the ability to learn and do almost anything, with the touch of our fingertips.
"I'm someone who is very scared of paperwork, so filing taxes and creating an LLC terrifies me. I also come from a background where I grew up with a mom who didn't graduate college and balanced between jobs. We lived in a cash economy because my mom didn't have bank accounts growing up. I am in so many ways learning how to navigate my own financial freedom as I build that for me, for my family, for my friends, my coworkers, and collaborators. As I build this abundance around me, financial and otherwise, it can be really complicated, really hard, and really scary because it is new to me. So, I think some of Oxygen's features are both really intuitive and well-placed."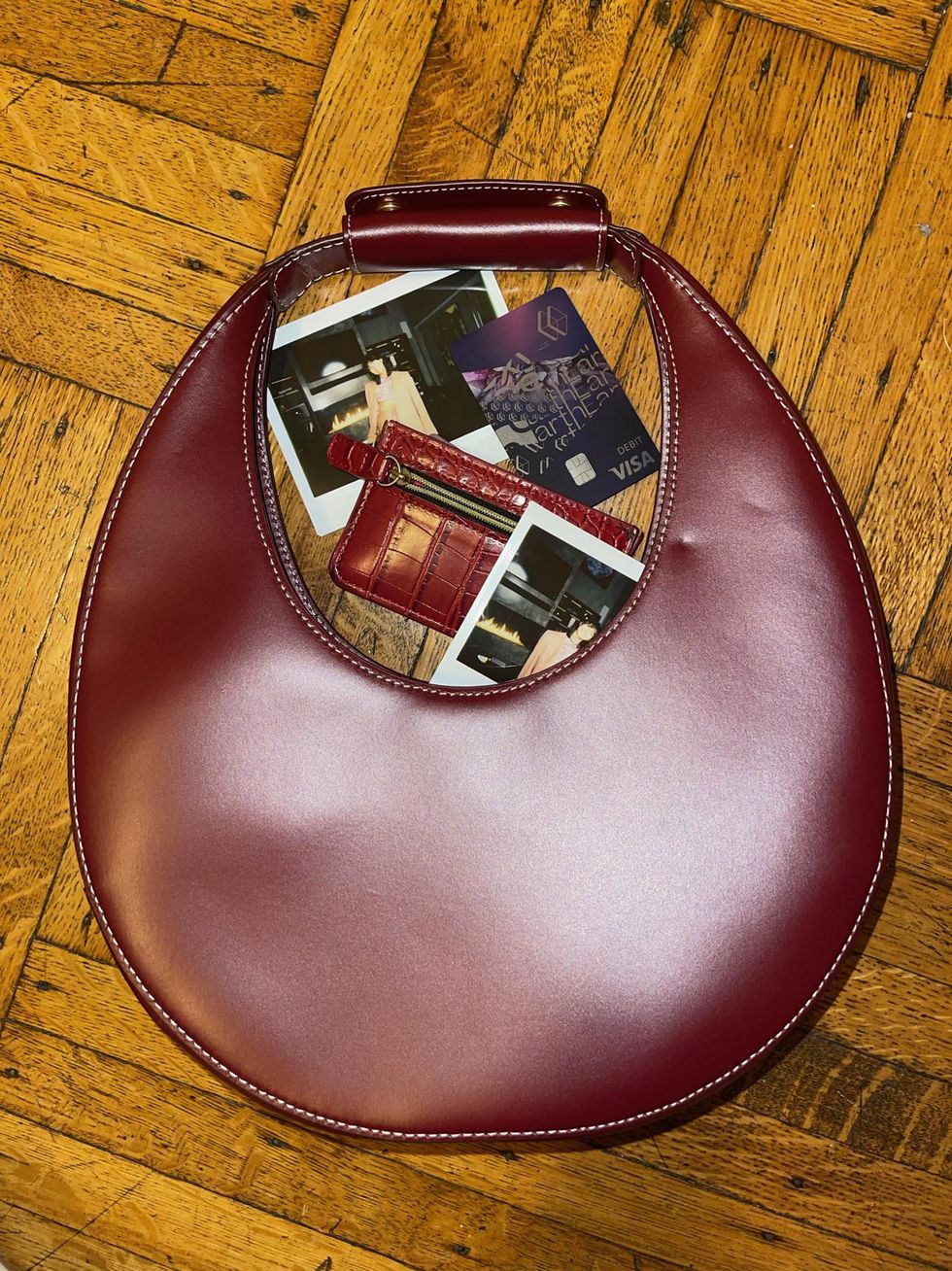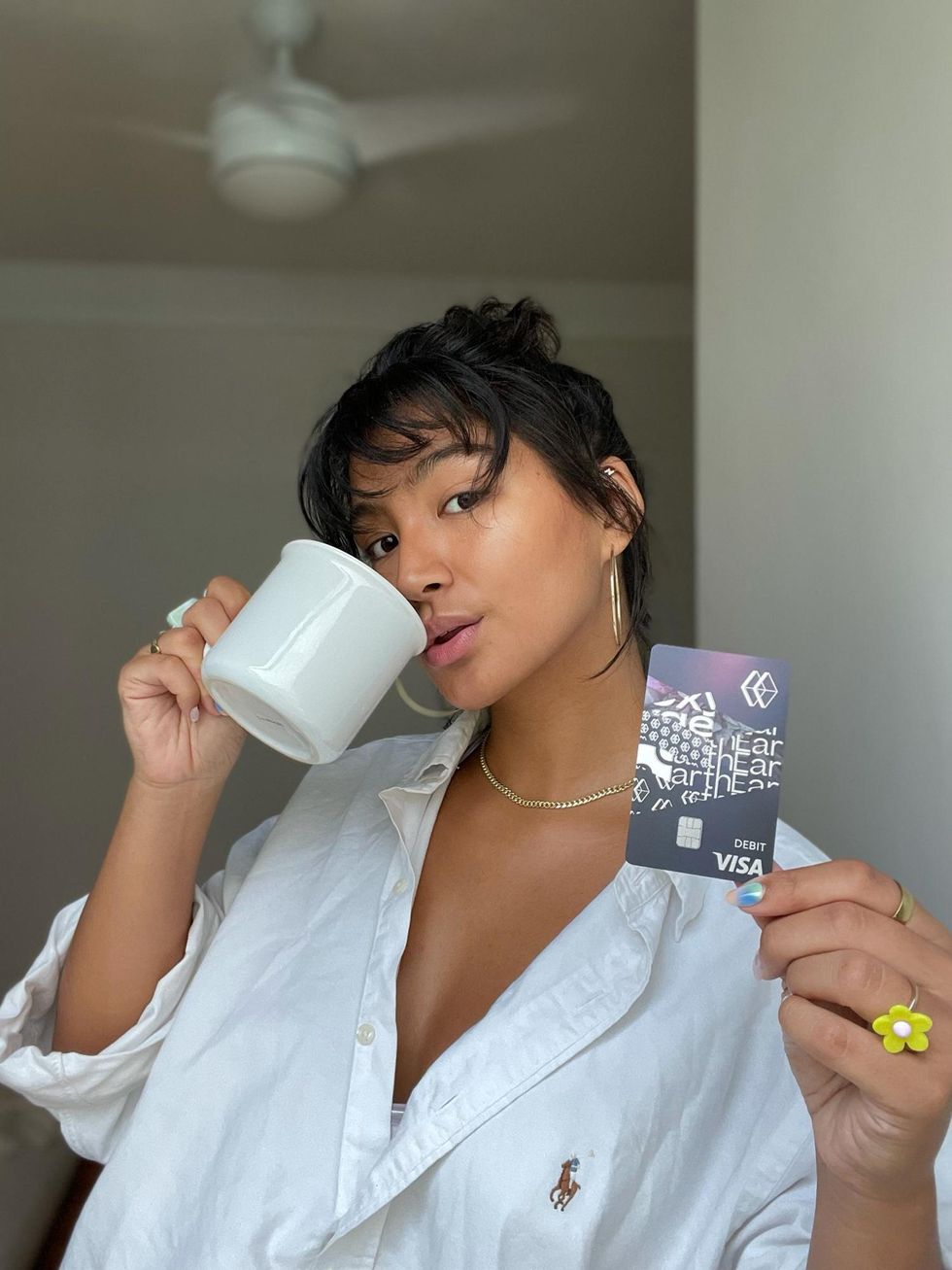 Who do you look to for motivation?
"I'm not sure if it's one person that I could point to, but rather a version of my younger self that I imagine is looking up to me, that's watching me. As I make decisions, I can talk to all the advisors and all the mentors in the world and they're going to give me good advice, but I know that in this life, there's nothing I would rather be than a good role model. So the opinion that matters the most is that younger self and that version of her that's watching, listening, and looking up to me to see what is possible. GenZ Girl Gang has explored this idea of our younger selves for a very long time. We're launching a merch line this month and we've been working on it for a long time. It's been so, so hard: I'm not even going to lie. It's been one of the most challenging endeavors I've taken on as a founder.
"It's called the Hot Girls Heal collection and some of our pieces are inspired by the idea of our younger selves. One of the t-shirts on the back actually has quotes from all of our leaders about what they would say to their younger selves, like 'you deserve to be celebrated', 'you deserve rest', and 'thank you for being so resilient'. In so many ways that idea of my younger self permeates the work that I do as an individual, the work of my organization, and GenZ Girl Gang. All of the proceeds from our merch go back into our community for micro grants and programming, so it's a tangible way to financially support our work.
"GenZ Girl Gang is a collective, so the financial aspect of it with a new merch line coming is so hard for a founder to navigate. My plan is to use Oxygen for our merch income to keep it separate from everything else."
What advice do you have for young people looking to build their own collectives and organizations?
"I'm a big believer that we should start personally and that we should think about the issues that are personally impacting us. For me, when I got started that was sex education, as I was in a school district where sex ed was last updated in the Eighties. I was in a living situation where I didn't have parents to fill in the gap and I was experiencing hidden homelessness, living with families that were not my own. So I used this issue that was impacting me personally and I got really clear about my personal narrative. I went to school board meetings and I told that story and then I brought my friends along to do the same. I activated them because they cared about me and thus, they cared about what was important to me. So my best advice to people looking to get started is to think about what issues are personally impacting you and who you can bring along to make your movement grow. At its core, it's about mobilizing your relationships."

Photos: Courtesy of Deja Foxx
Learn more about Oxygen here.
DISCLAIMER