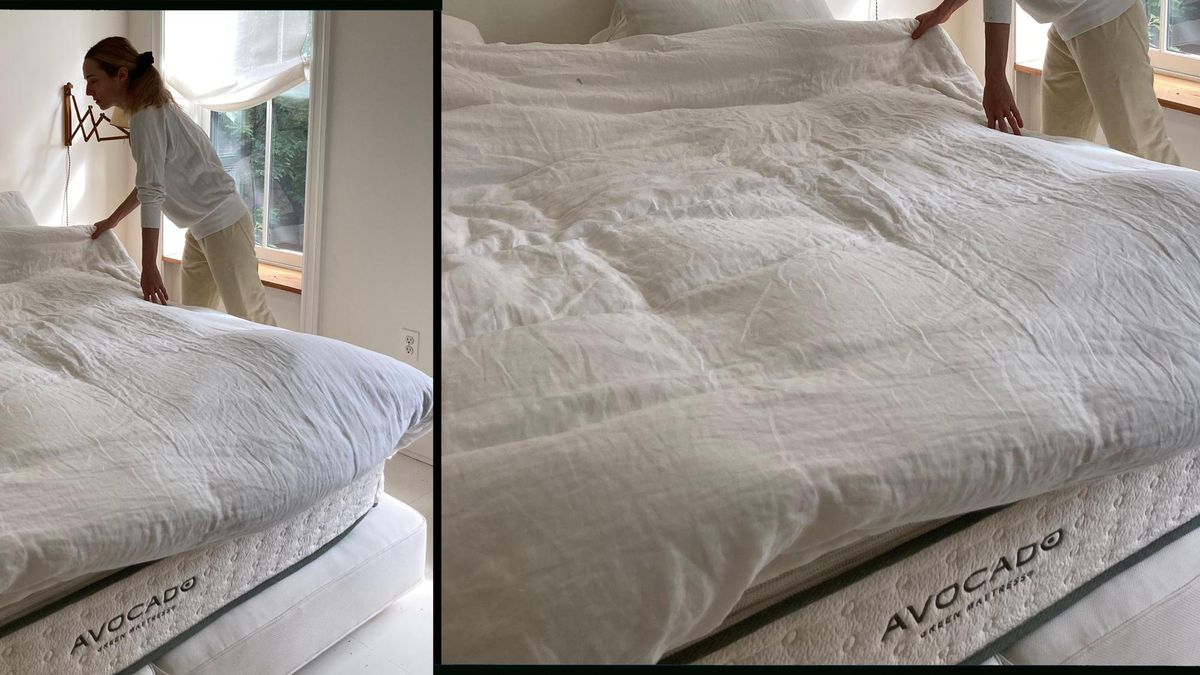 The Conscious Detox
The tools that drive this health coach's wellness lifestyle aren't so out of reach. In collaboration with Avocado.
Graphics:
Ashley Combs
Welcome to The Conscious Detox, where we tap tastemakers in different cities with varying careers and lifestyles to take us on their journey of what "consciously detoxing" means to them. From making the switch to clean beauty products, to recycling old clothes and prioritizing vintage, to swapping out traditional household cleaning supplies or investing in non-toxic furniture and bedding, each individual walks us through their process for making simple, everyday switches in their existing routine to live a more mindful lifestyle.
Daphne Javitch is a 41-year-old, Brooklyn-based health coach and educator and the founder of @doingwell, a one-on-one health practice where she provides a safe space for her clients to grow in their careers, wellness, and overall lives through the baseline of foundational health practices. As a holistic nutrition and lifestyle coach, Javitch provides straightforward advice in warm, approachable ways—all tailored to the individual.
One of the main tools she often speaks about is the importance of incorporating a small routine or simple rhythm into our daily lives. Whether that means leaning into the benefits of small changes like getting better sleep, drinking more water, stretching for five minutes a day, or incorporating raw veggies on your plate, this busy mother of two finds small ways to be predictable with her wellness, especially when life can seem inconsistent, that are all inspiring, educational, and look as good as they feel.
We sat down with Javitch to learn more about the small lifestyle changes she has made over the years to consciously detox and heal in a mostly unnatural world. Her warm, minimal style mirrors her process, and you can't help but feel the genuine love and light she sheds into everything she does. And the best part is, to live more like Javitch isn't so out of reach. It all starts with the repetition of small rituals and product swaps—after all, a wellness lifestyle is a marathon, not a race.