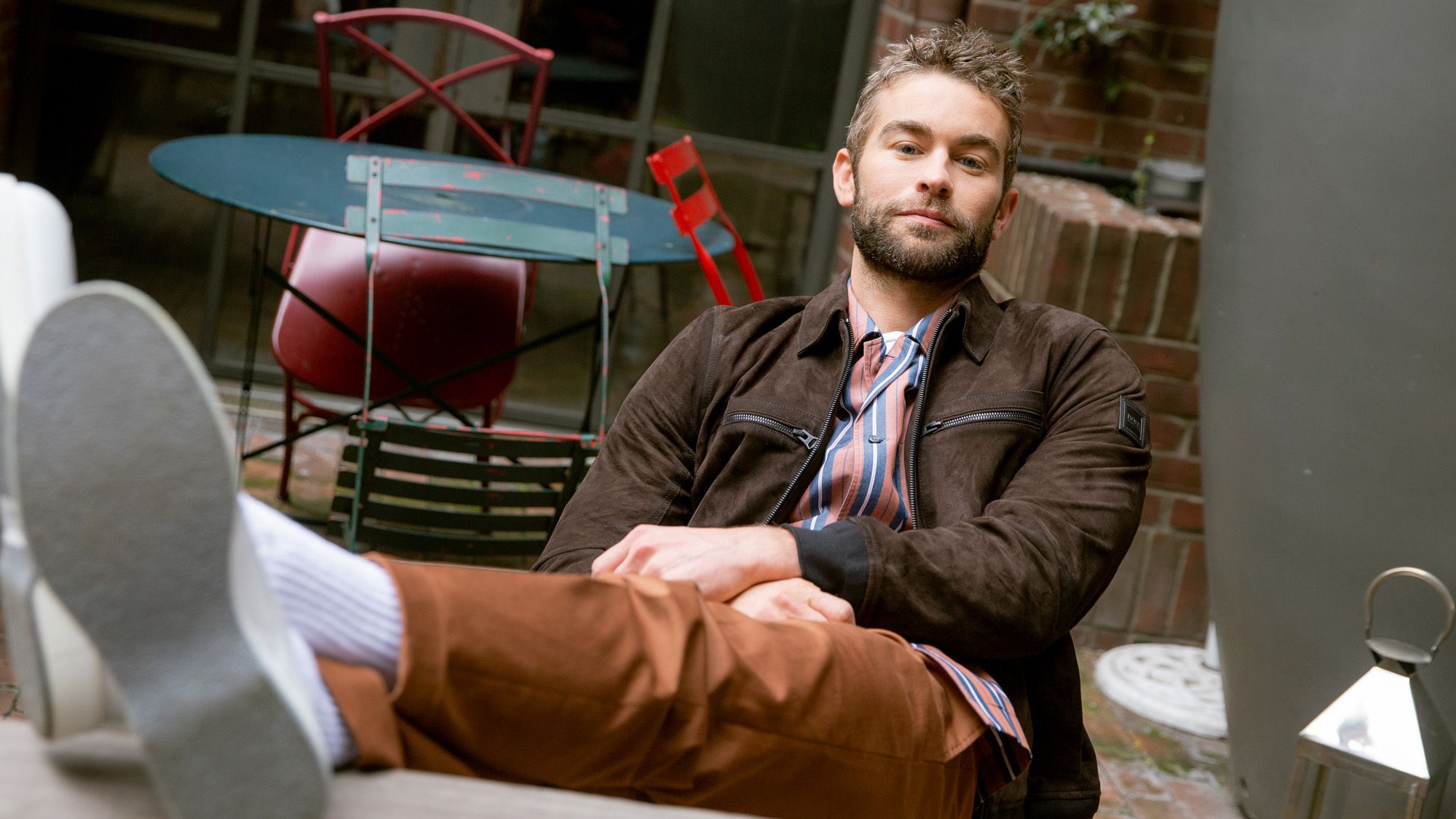 Celebrity
You're about to see a whole new Chace Crawford.
Alec Kugler
Graphics
Ashley Combs
As I was thinking about how I would craft the opening to this article, I told myself I wouldn't spend too much time writing about
Gossip Girl
. Keep the Nate Archibald references to a minimum. (It probably helps that, although I'd come up in that era and catch the occasional episode, I never watched consistently enough to really know the characters.) A quick Google search will tell you why:
Chace Crawford
and
Gossip Girl
can't shake each other. But this year is different.
---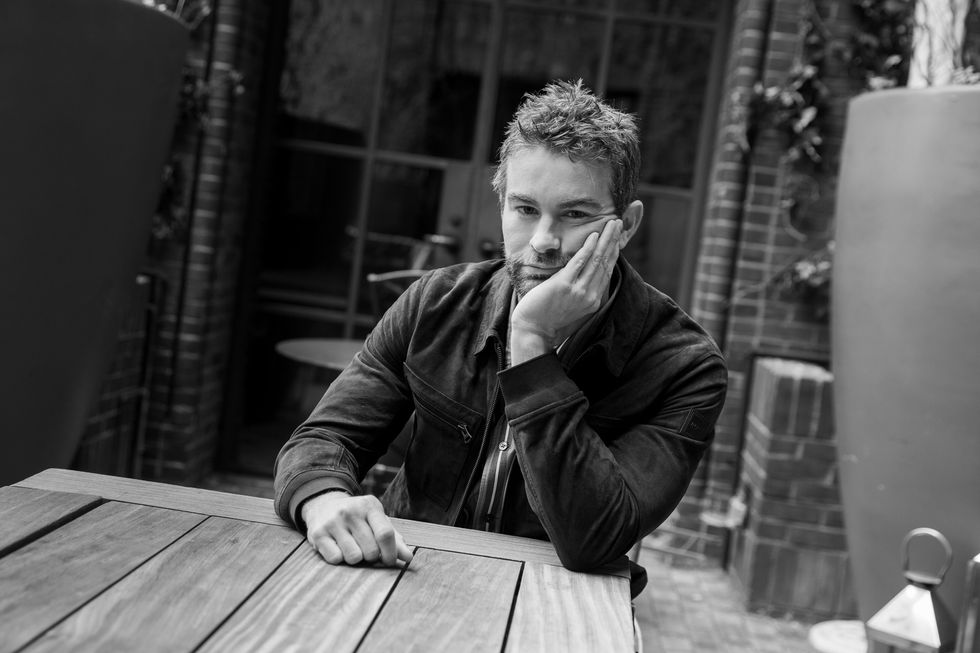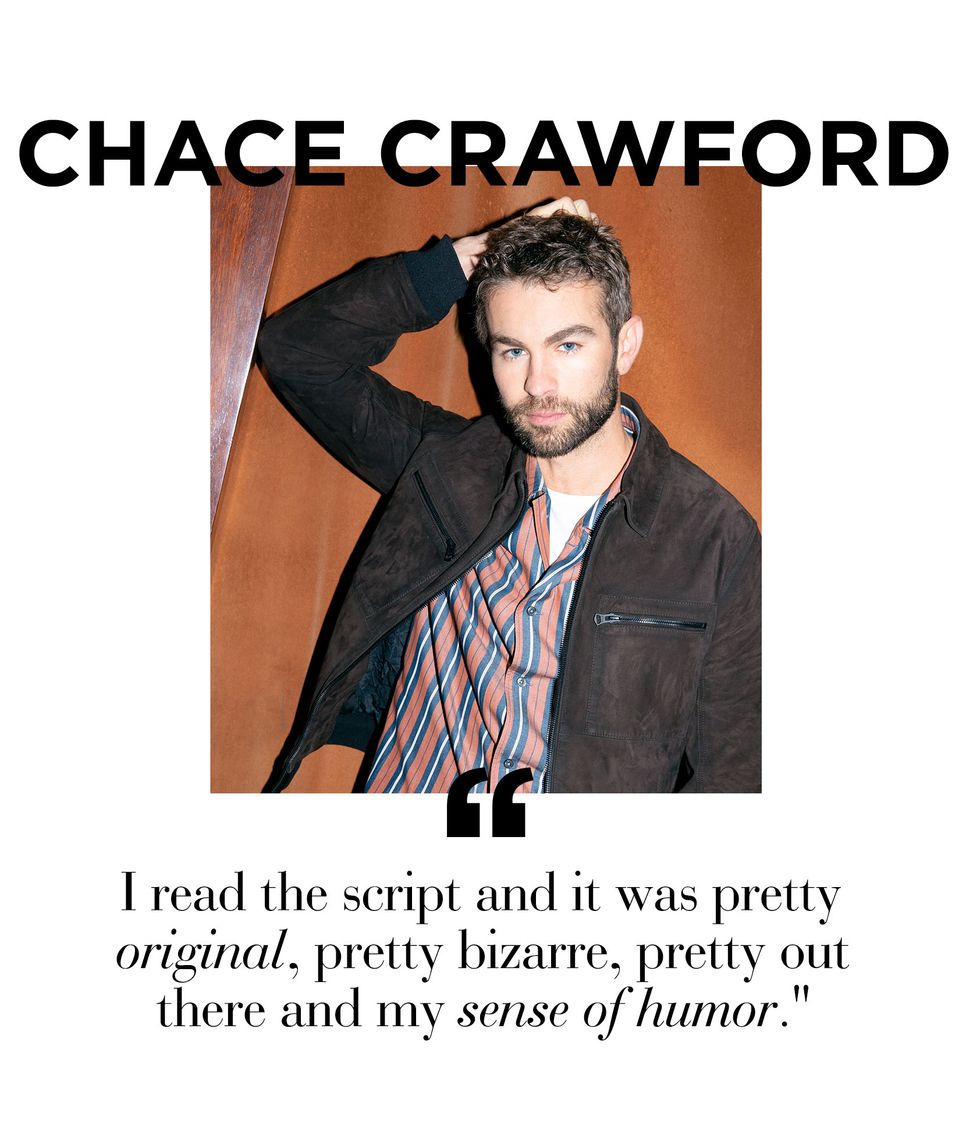 "I actually don't get tired of it. It's tough. You know, you get put in a box a little bit. It's a double-edged sword, but I am so grateful for that whole experience. It was amazing getting to live in New York for seven years and work with those people," he tells me when I ask if he's tired of the correlation. We're sitting in big leather tufted chairs surrounded by fake library books and portraits of cows in hats (yes, actually) at the Hudson New York, as he gets lost in revery of the time he spent in this city. "All my good friends still live out here, so I'm trying to see different people every night." It's a big week for Crawford, who just premiered his film
Charlie Says
—a chilling depiction of how three women became entranced with cult leader Charles Manson—and his new Amazon show premiering in July,
The Boys
, which may mark the biggest evolution in his repertoire: an action-comedy.
"You don't need to look at them. They're insane. They sent me all 12 of them, and I got through about three, and I was like, 'OK, enough,'" he warns me, laughing, when we talk about the comic books of the same name with which he prepared for the role. Crawford plays a pseudo-amphibian "dufus, goofy Aquaman character" in the satirical anti-superhero superhero show. But don't get it confused with anything else; this is no-holds-barred, interpreted for the screen by Seth Rogan and Evan Goldberg. "I got the sides and was instantly like, 'I know this guy.' I felt like I had a good take on the character comedically," Crawford says. "I read the script and it was pretty original, pretty bizarre, pretty out-there, and my sense of humor." Amidst the flying dolphins, stylish flash of bloody scenes, and pure adrenaline rush, the show tackles real-life narratives. "[The Boys] is talking about real issues through the lens of [a satirical superhero show]. The coinciding of politics and celebrity or fame and abuse of power and corruption is good."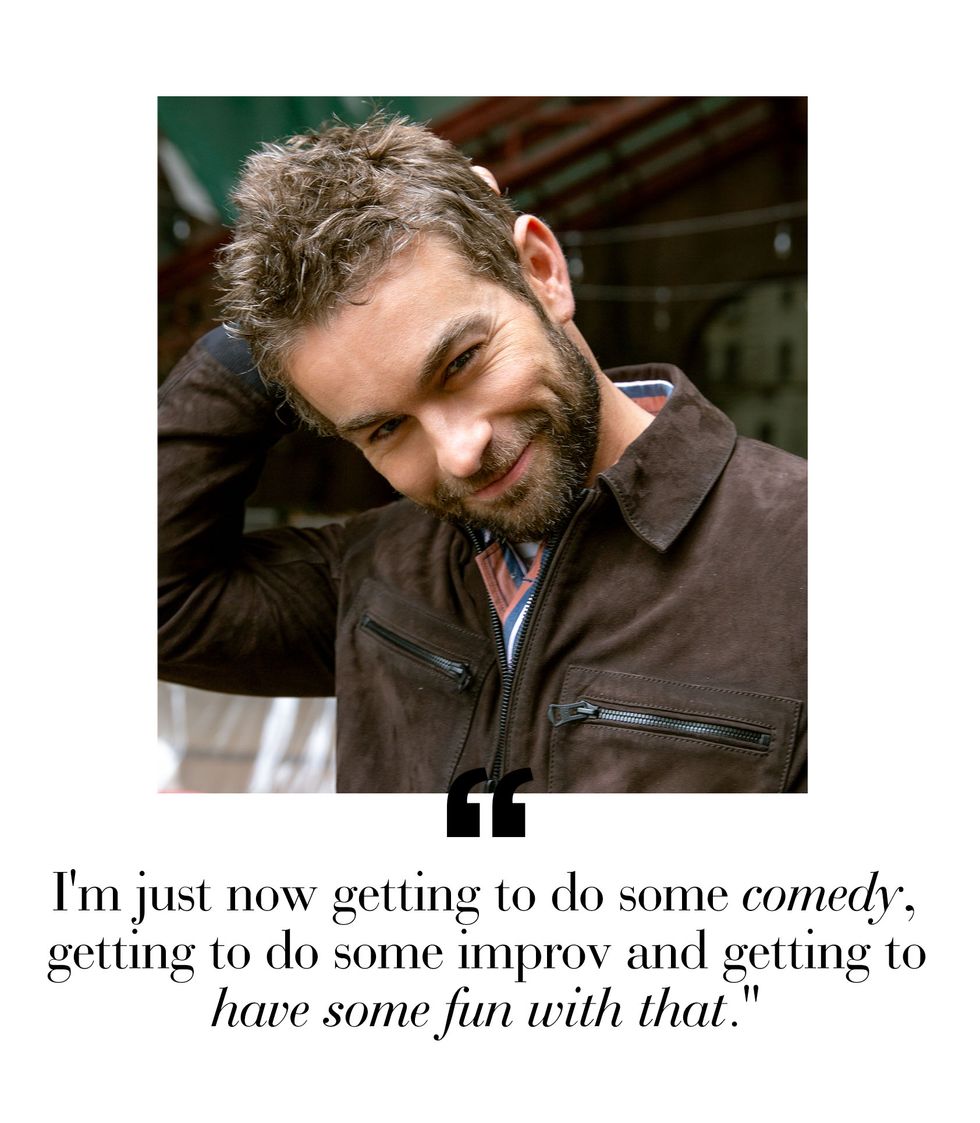 Six months on set in Toronto last summer, in comedic interpretations of superhero uniforms, made for some good stories to take home to L.A. "Our superhero suits are kind of insane. Mine was the easiest, but Antony [Starr], he plays Homelander. He's in like a Superman suit. It's a little bit warmer for him," Crawford laughs. "So he wears long johns with cooling wire in them, and he basically rolls around with what looks like a colostomy bag. But it's an ice bag that pumps ice water through his suit. So that always made me laugh."
Once he's back from his sojourn in
The Boys
' simulacrum universe, Crawford enjoys his days off hiking with his dog, Shiner, or doing a bit of binge-watching of his own. "I'm pretty lame these days. I try and hit the gym early in the morning, and I've gotten into cooking. I can cook a pretty good Coq au Vin, roast a good chicken, and a good breakfast. The L.A. lifestyle has really gotten to me," he concedes.
One thing we know for sure is that this isn't the last time we'll see Chace Crawford in a new light. "I'm just now getting to do some comedy, getting to do some improv, and getting to have some fun with it."
Want more stories like this?
You Can Blame Marianne Rendón for Your Binge-Watching Habit
Westworld's Angela Sarafyan's First Acting Gig? A Céline Dion Music Video
On the Brink of Her First Major Role, Sydney Sweeney Has Hollywood Hooked