What I Wore on a Punk Rock Tour
My dream of playing in a rock band finally came to fruition—and so did the ultimate sartorial opportunity.
Style Diaries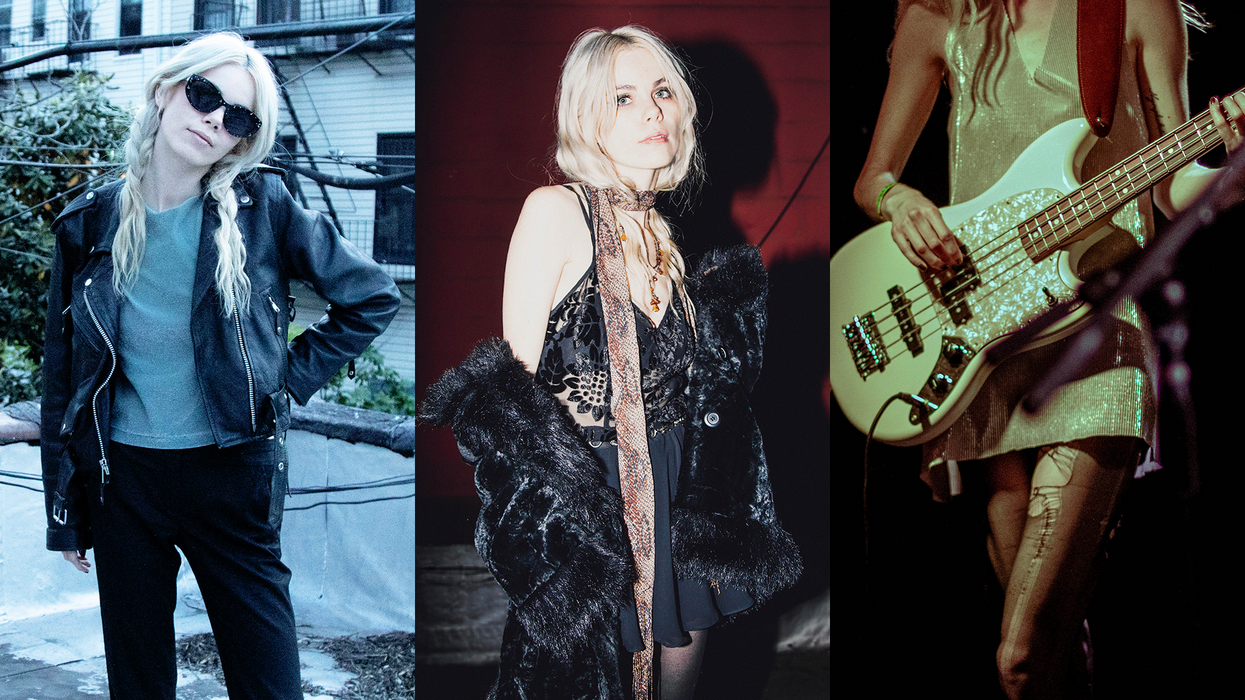 Photos (L-R): Birthday Girl, Birthday Girl, Tessa Smith
If I had to name the single most important event in my style evolution, it would have to be seeing The Lizzie McGuire Movie in theaters when I was in third grade. Yes, the idea of being thrust into the life of an international pop star and riding on the back of some Italian stranger's Vespa did appeal to my eight-year-old brain, but the truly life-changing moment happened in the first few minutes of the film while listening to a cover of the song "Tide is High" by the Atomic Kittens in the opening credits. When I asked my dad if we could buy the soundtrack so I could listen to it on my new walkman, he suggested I simply listen to the Blondie version and gave me The Best of Blondie compilation CD he already had. That CD blew my mind, and I listened to it every day that summer with my older sister, who had recently started wearing fishnet stockings and black jelly bracelets. For a few years, before we had internet, my only reference for what Debbie Harry looked like was the CD cover—her peroxide hair, white dress, white mules, and red lipstick—and yet her look captivated me far more than Avril Lavigne, Pink!, or any contemporary, punk-adjacent musician's style. When I got a library card in sixth grade, I checked out a photobook on Blondie and learned all about the bar CBGB's, the Ramones, the Talking Heads, and the Lower East Side, and decided that I would someday live in New York and play in a rock band.
Blondie was the first of many female musicians who shaped not only my personal style, but also my definition of cool. There was Stevie Nicks and Kate Bush with their witchy whimsey, Bjork with her indescribable, daring sartorial creativity, Patti Smith with her androgyny, and PJ Harvey and Courtney Love with their subversions of traditional girlish femininity. There was Joan Jett, Kim Gordon, Hope Sandoval, Fiona Apple, Faye Wong, and Karen O too. Slip dresses, leather jackets, ripped denim, baby tees, studded belts, safety pins, velvet shawls, rhinestones, fishnets, heavy boots, mohair, plaid, silver rings, big sunglasses, and mesh featured in my daydreams long before they populated my Tumblr feed, Pinterest mood boards, and, eventually, my wardrobe.
Recently, the #RockstarGirlfriend aesthetic—with its messy eyeliner and shredded tights—has reentered our collective consciousness thanks to TikTok, perhaps a reaction to the pristine "clean girl look." (Think: green juice, white furniture, crisp button-ups over white tank tops, very dewy skin, and claw clips—essentially minimalist direct-to-consumer marketing personified.) Sophie Wilson published a critical analysis of this aesthetic on The Face, explaining how the phrase "rockstar girlfriend" relegates women to the muse role, to be "the girlfriend of" rather than the rockstar themself. Wilson notes that the trend forecaster Mandy Lee has come up with alternative names for the aesthetic, including simply dropping the "girlfriend." To me, this is appropriate as this look's pioneers are quite literally rockstars in their own right. While many famous girlfriends (and ex-girlfriends) of rockstars, including Alexa Chung, Devon Lee Carlson, and Kate Moss, have worn this look, I'm sure they would cite Courtney, Stevie, Debbie, or Kim as style inspiration.
Fast forward years later after first hearing "Tide is High." I did end up moving to New York, but playing in a rock band didn't immediately come to fruition. That changed last winter when I impulse-bought a bass and couldn't put it down after being inspired watching my friends' bands play. In March, my friend Jess Rosa of the punk band JessX, one of my top listened-to artists on Spotify, offered me a spot filling in for their bassist on their two-week tour alongside fellow Brooklyn band TVOD. Playing in dive bars with Jess, guitarist Nardo Ochoa, and drummer Matti Dunietz was not only an incredible experience, but also the ultimate sartorial opportunity. Below are a few of my tour looks as captured by musician and photographer Birthday Girl, and photographer Tessa Smith. Hopefully, you can get inspiration for the next time you're thinking of going on tour—or simply want to enact your own rockstar fantasy.
New York
Photos: Birthday Girl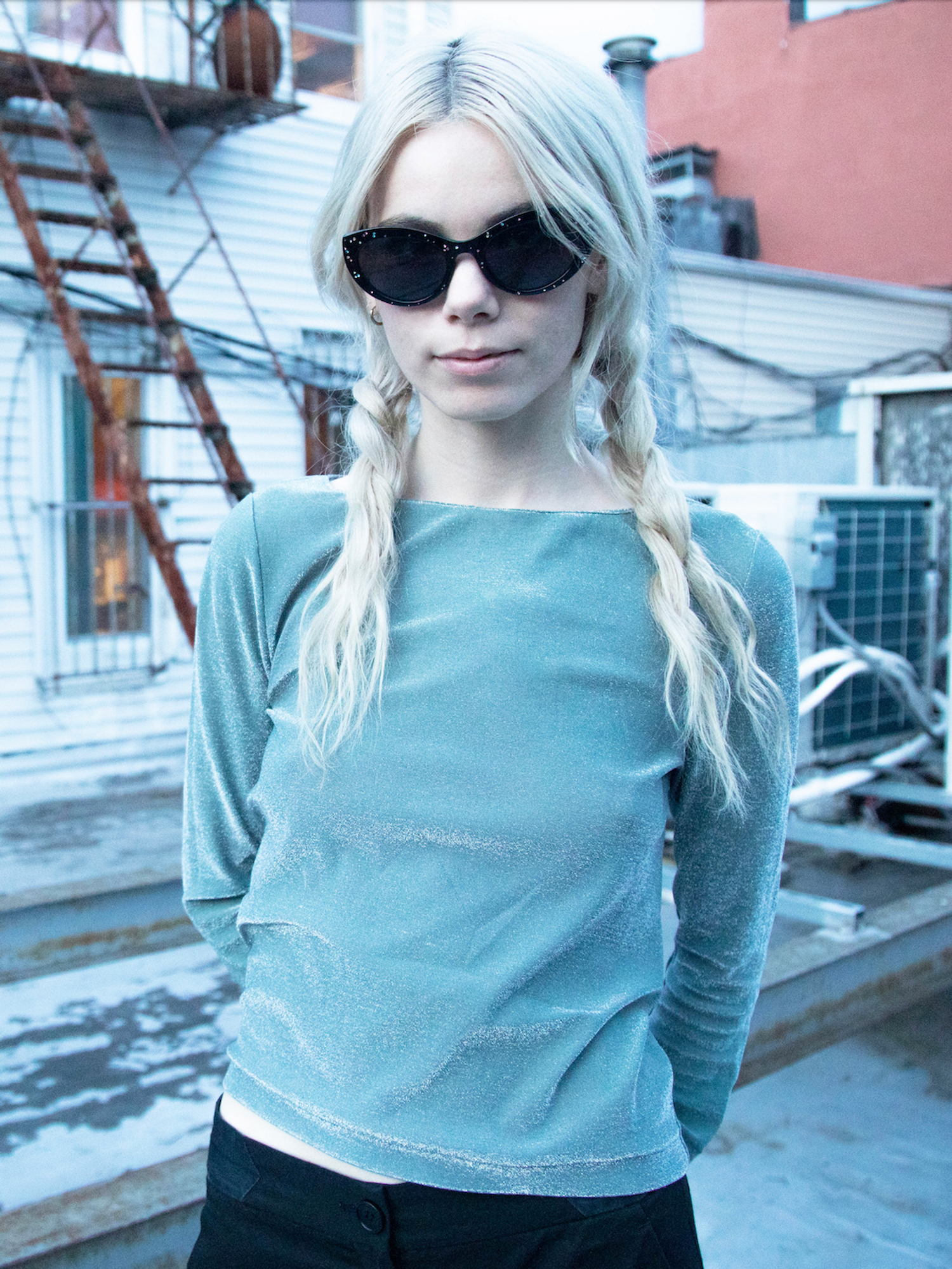 We kicked off the tour at Berlin in New York, which happens to be a few blocks from where CBGB's used to be. I decided to wear my roommate's Tom Ford-era Gucci sparkly mesh shirt as I was too scared to take it on the road with me. I paired this with tuxedo pants, a heavy leather jacket I thrifted for $25, and steel-toed Harley-Davidson boots I found on eBay. I was nervous, so I kept my outfit pretty lowkey, but I thought the '90s cut of the shirt reminded me of Kate Moss and Mazzy Star's Hope Sandoval.
Shop the Look: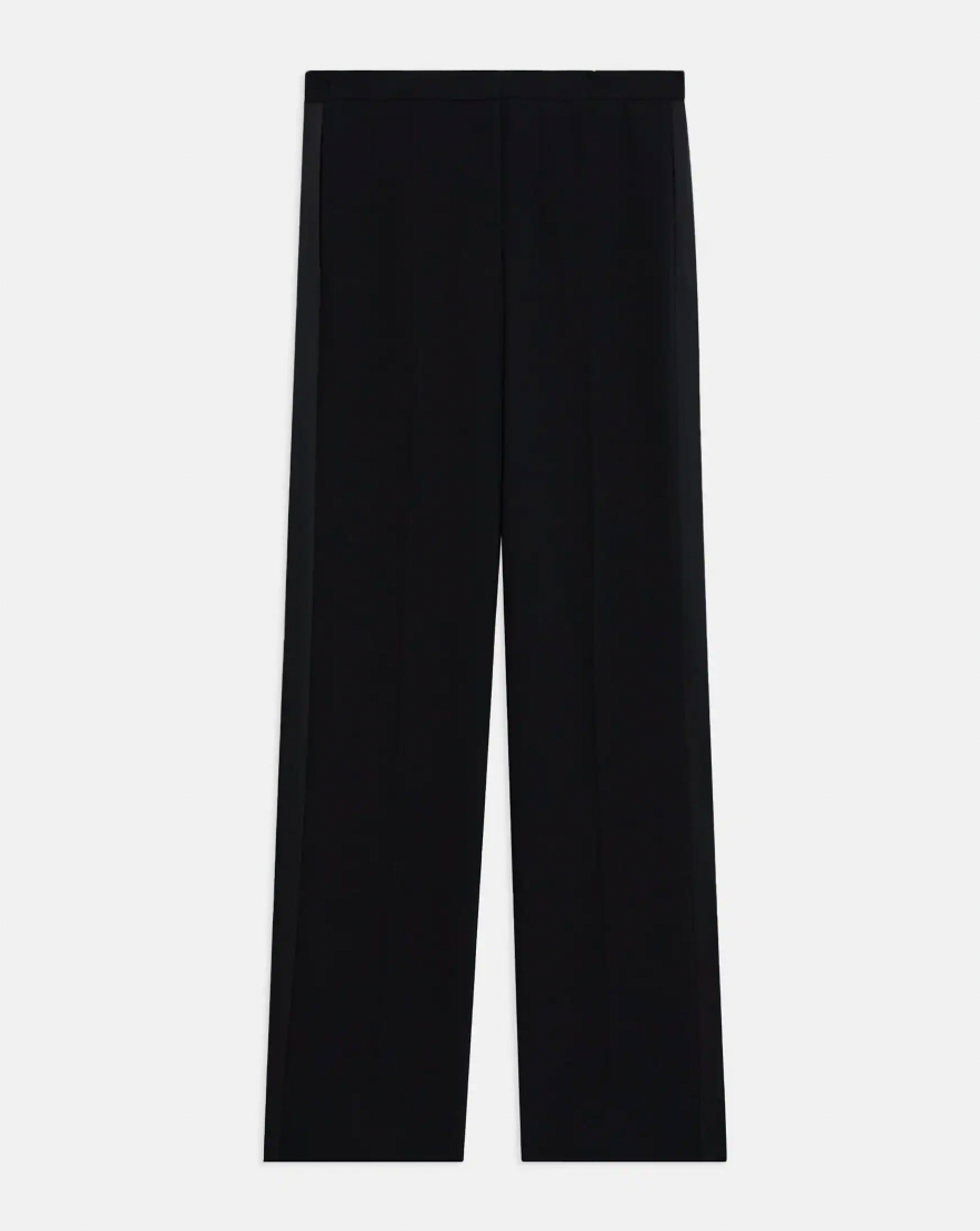 Theory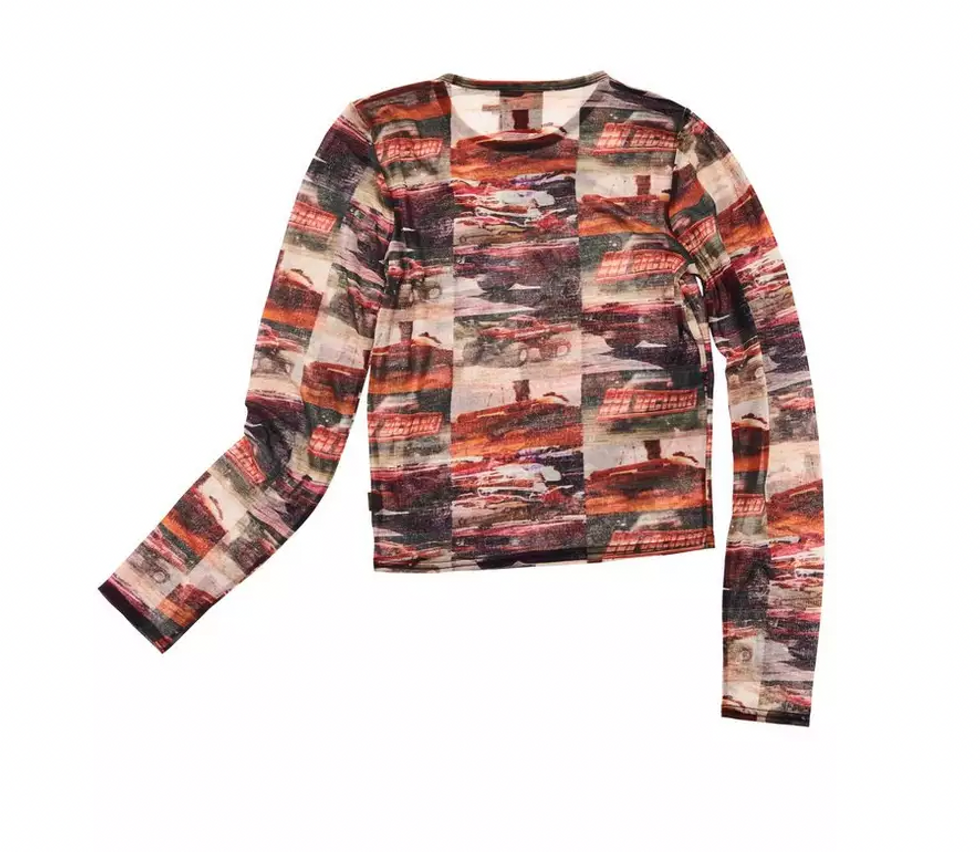 Heaven by Marc Jacobs
Betsey Johnson
Cleveland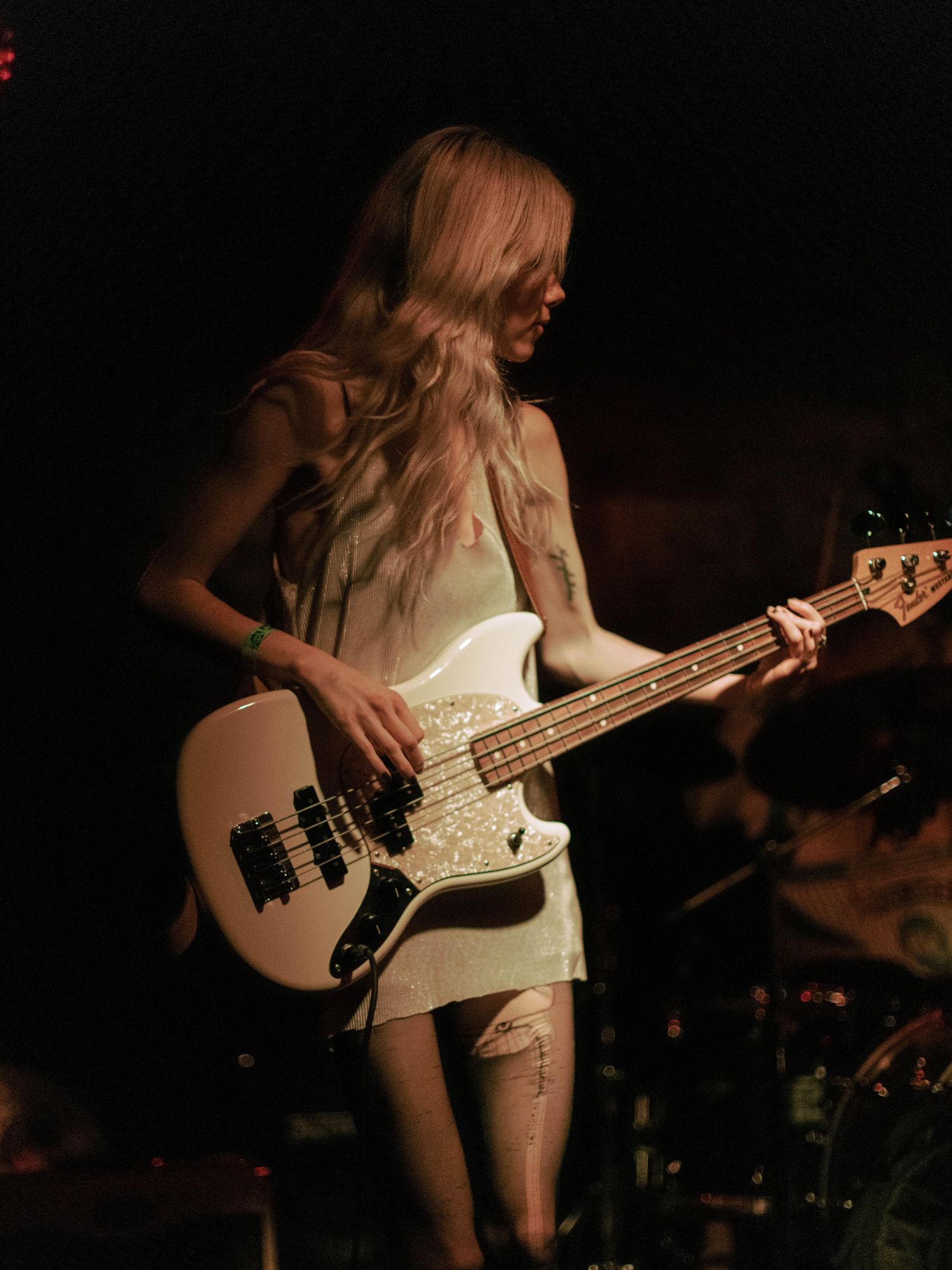 Photos: Tessa Smith
We didn't get much time to explore Cleveland because we drove from Chicago the day of the show. I got dressed in the bathroom of the venue, so I opted for a silver, sparkly swing dress that I previously cut into a mini from a maxi length. Inspired by Courtney Love and Effy Stonem—the Skins character and ultimate muse—I paired this with home-shredded tights and my Harley-Davidson boots.
Shop the Look:
Prada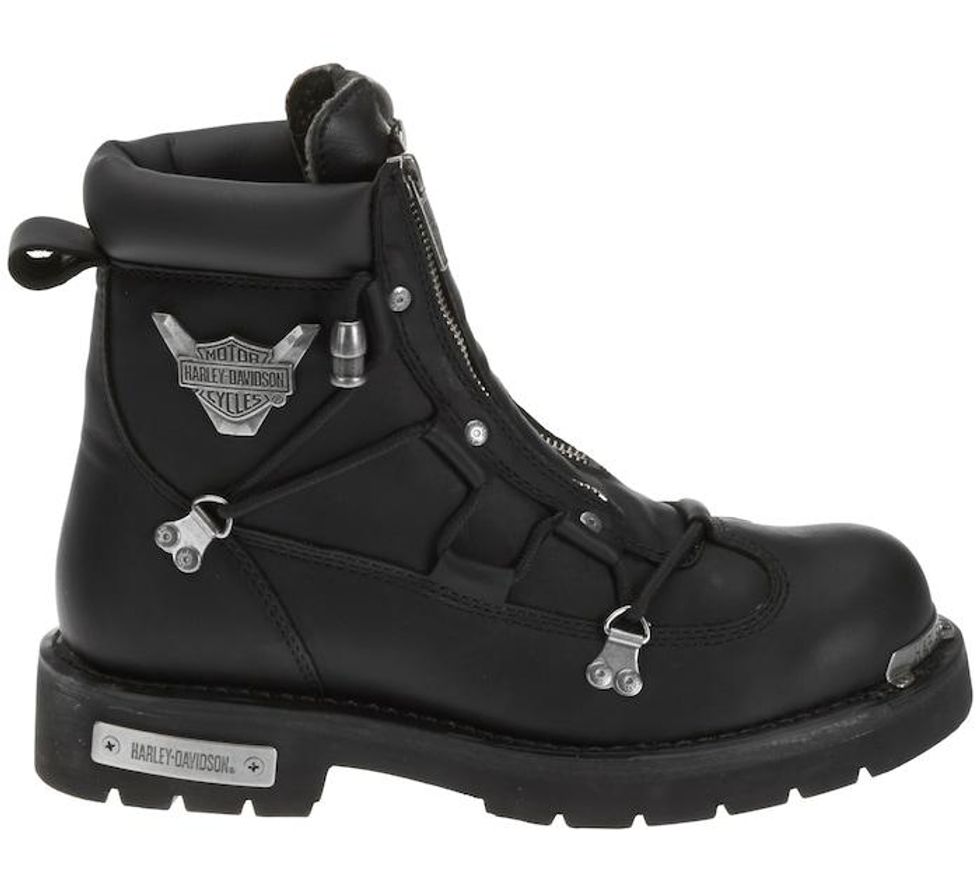 Harley-Davidson
Montreal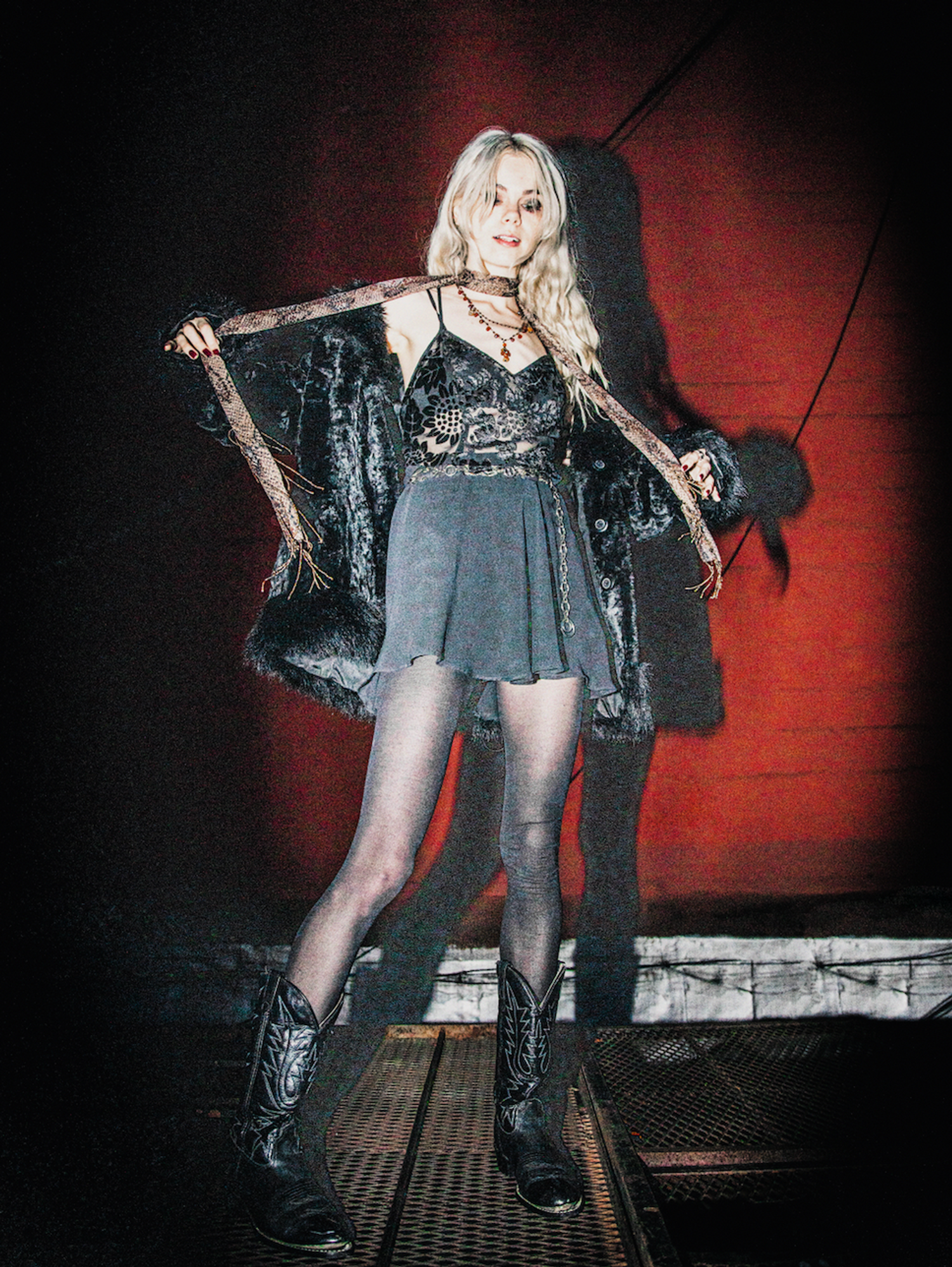 Photos: Birthday Girl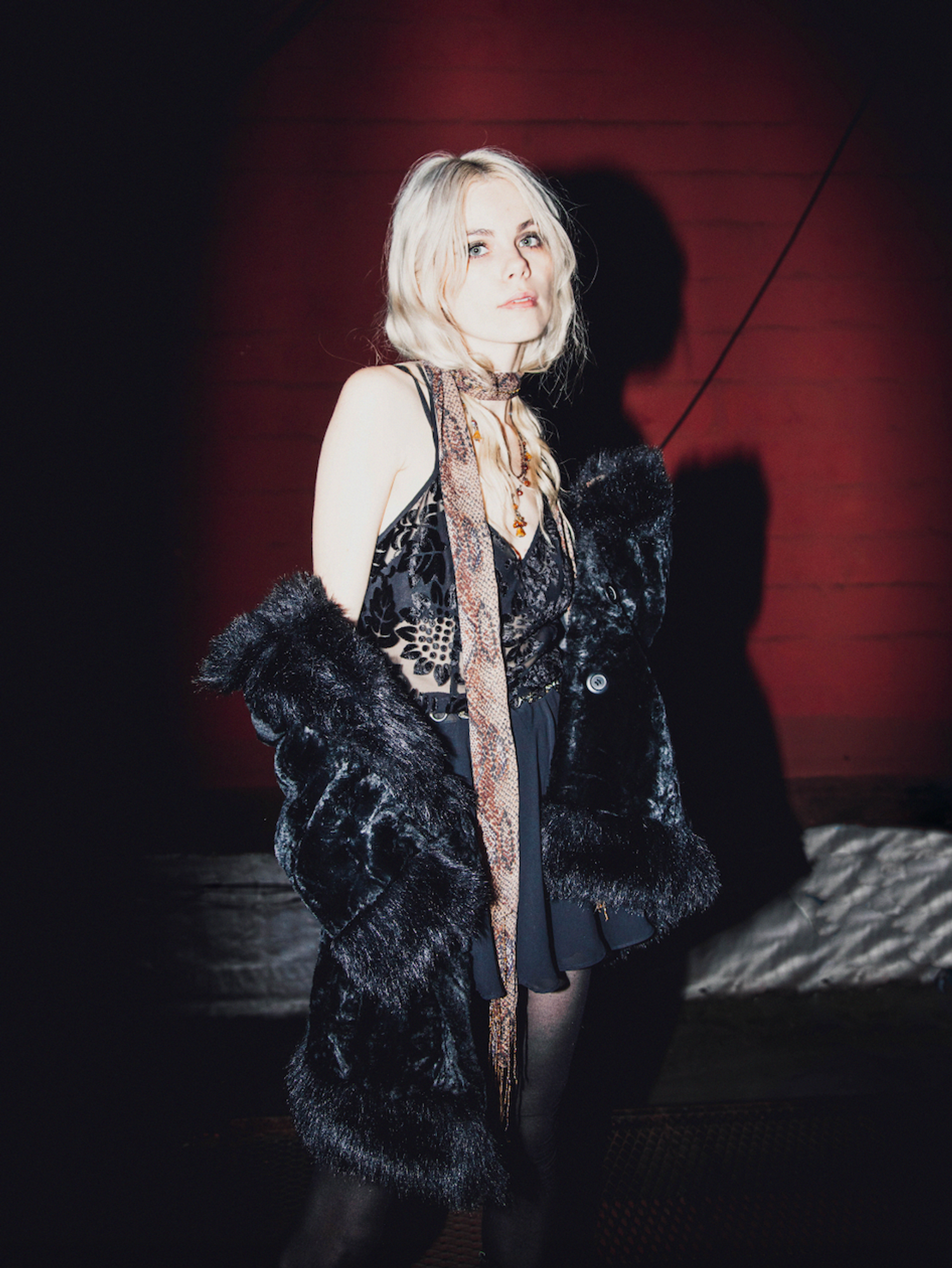 Montreal was one of our favorite cities. It was only a few hours away from our last stop, so we had a full day to explore the city, which was rare. Highlights included shopping at Eva-B, an iconic vintage shop, and playing on a bill with No Waves and Piss for Pumpkin, who were both fantastic and should be on your radar. That night, we stayed with two members of Piss for Pumpkin, who made us a gorgeous waffle breakfast the next morning.
For the show, I decided to go full Stevie Nicks meets Hedi Slimane-era YSL: a black slip dress with cut velvet sunflowers, black tights, and cowboy boots. I finished off the look with costume jewelry, a black faux fur jacket (it was still cold in Montreal), a thin snakeskin scarf, and a black sparkly cat-eye. This was one of the few times I didn't have to do my makeup in the van, so I had to take advantage of it.
Shop the Look:
Marc Jacobs
Gilda & Pearl
Unreal Fur
Sonora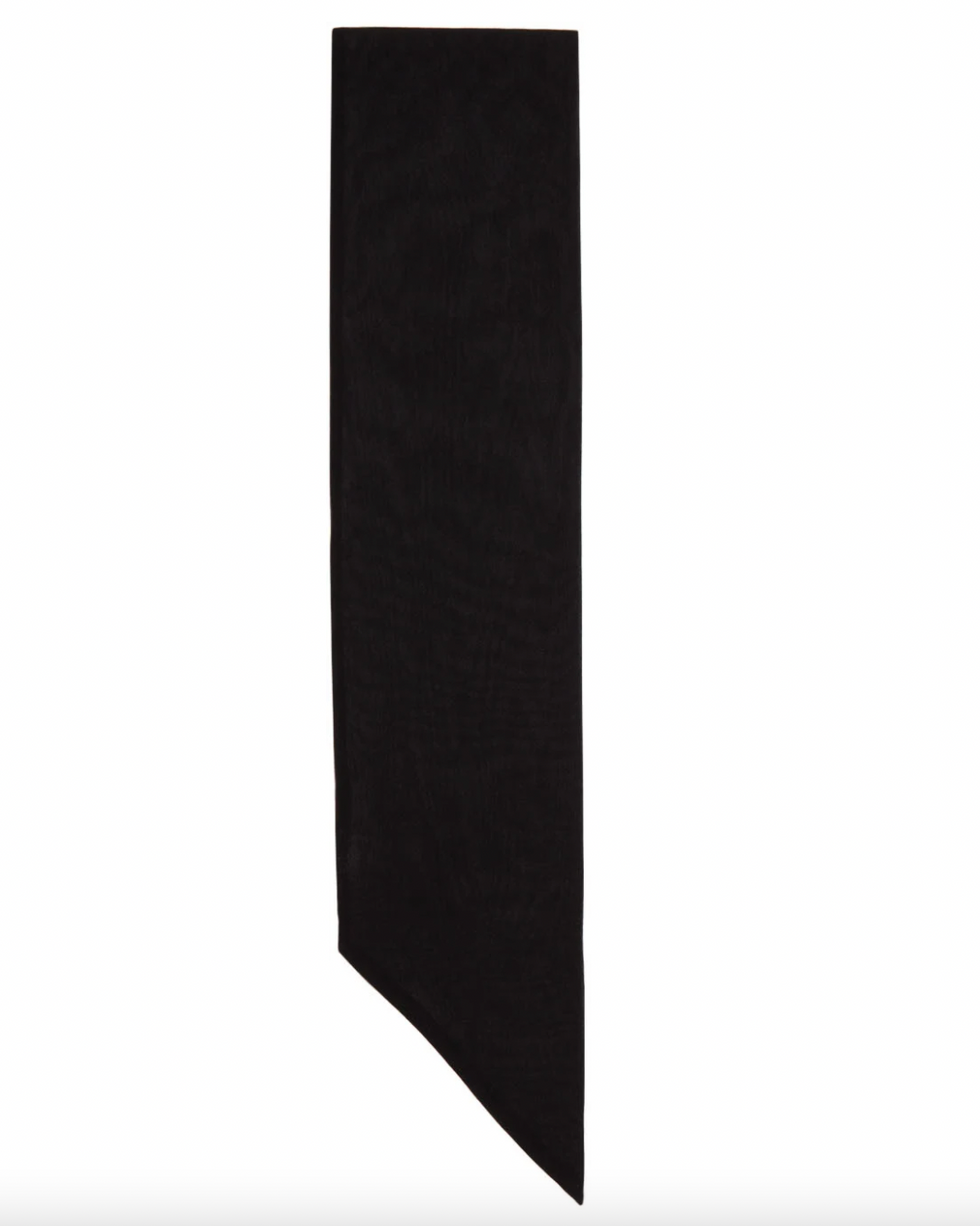 Saint Laurent