Hint: Breaks are key. In collaboration with Select.
By:

Gina Marinelli

Photos:

Courtesy of Chelsea VonChaz

Graphics:

Rachel Pickus
Founder, She-EO, and activist Chelsea VonChaz doesn't just want you to talk more about your period, she's helping to change the conversation around menstruation as a whole. As the force behind L.A.-based #HappyPeriod—she cofounded it in 2015 with her mother, Cheryl Warner—VonChaz is a champion of period equality, the notion that all menstruating folks should have access to supplies they need once a month (give or take), regardless of their financial circumstances.
"From marketing to operations, I make sure the organization remains authentic," she explains. "I create and direct all of our intentions, goals, and programming." As expected, it's no simple feat advocating for a topic that's still considered taboo to discuss in some circles, but a look inside VonChaz's daily routine shows that she's laser-focused, determined, and understands the importance of recharging. She turns to music, workouts, and Select Nano gummies that offer a mellow high as a means to center her thoughts and unwind. Ahead, take a closer look at the nonstop schedule of this nonprofit entrepreneur.
Morning
Meditation & Tea; Shower/Bath and Self-Care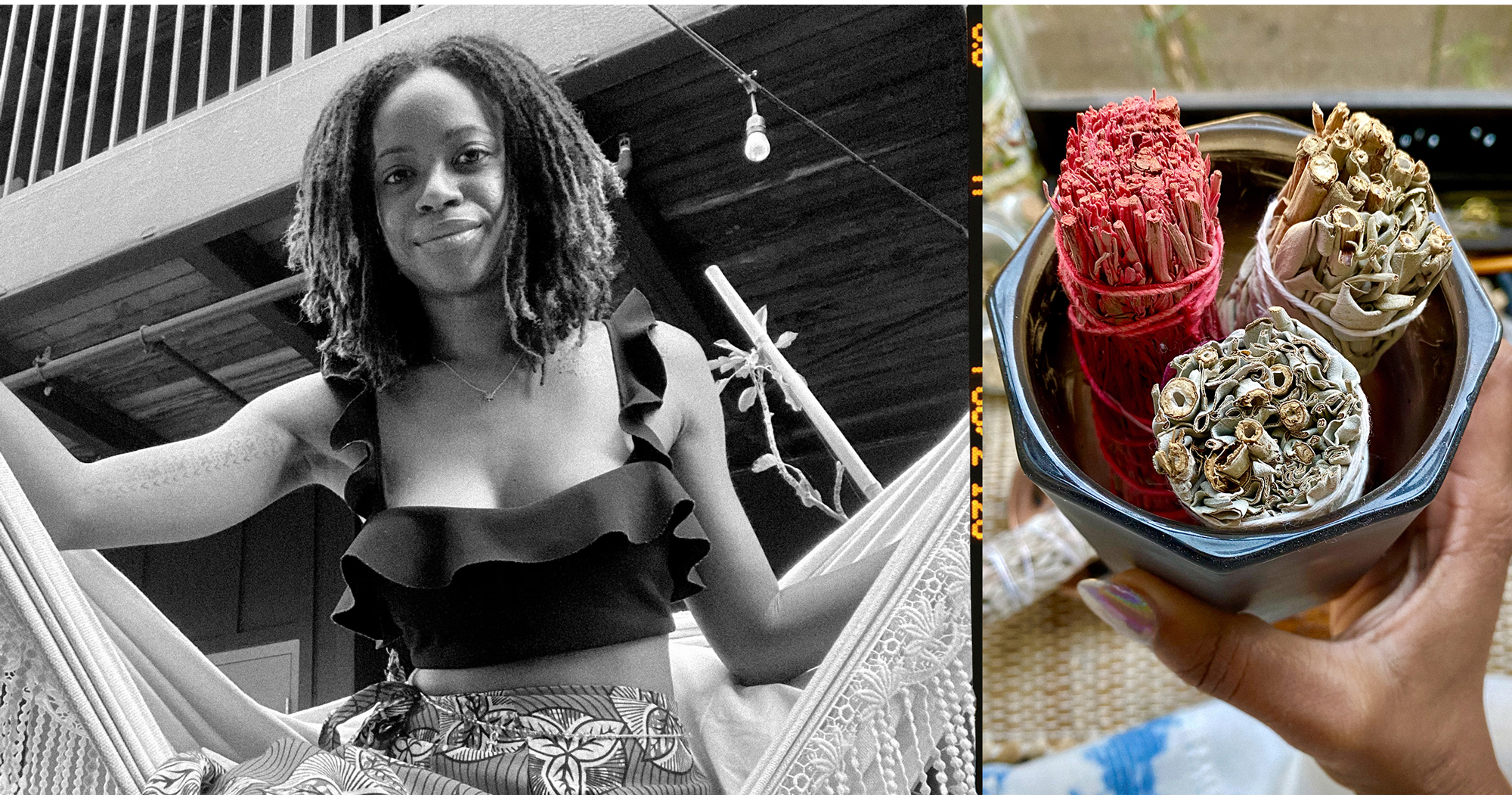 What are some of your early morning habits?
"I start my day with some jazz. I like the company of music, especially in the rising. It's so damn hard for me to not pick up my phone as soon as I wake up. I noticed the habit and decided to cut that out. Instead I read a chapter in an actual paperback or water my plants before I make it to the bathroom.
"I also meditate. It heals my anxiety. I love the teachings of Dr. Jewel Pookrum on metaphysics and positive thinking for optimal health."
Your work with #HappyPeriod is super inspiring. What do you wish more people knew about period equality?
"I wish for more folks to actually know what it is and how it haunts people with periods. The term 'menstrual equity' means the affordability, accessibility, and education of menstrual health. Not everyone can afford period products because they're costly and we're taxed for them. We're down to 30 states that still have a tampon tax here in the US. The tampon tax is the taxing of the sale of period products: pads, tampons, menstrual cups, period panties, liners, anything dealing with taking care of your period. So we have to go state by state, pressing and pressuring them to remove it. That's essentially what menstrual equity is.
"Our main mission is eliminating that stigma and negativity surrounding periods. We want more people to talk positively about periods. We want people to be educated about them. That's why we have menstrual health programs and we partner with different brands to provide products to people for free. Some of us don't necessarily have a regular period, but when it does come, we essentially have to pay for it because the government doesn't allow us to purchase period products with food stamps or WIC. Government assistance doesn't take care of that. It can be difficult for somebody who may have low income, who might be displaced because of a natural disaster, or who might actually be affected by the pandemic right now."
Afternoon
Running My Business (calls and emails); Lunchtime Run/Workout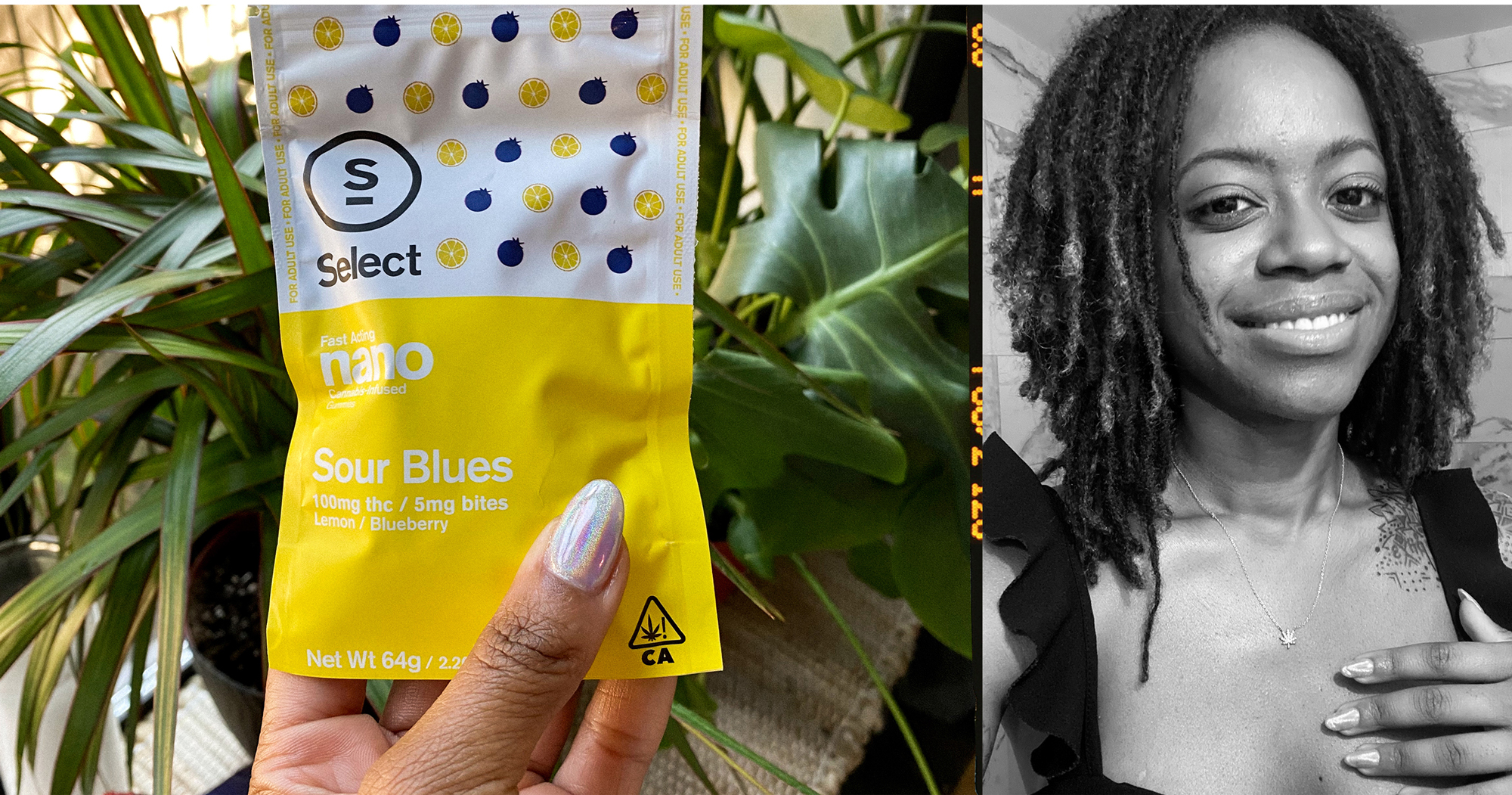 On any given day, what kind of projects are you working on?
"My days are never the same, even with the pandemic. The main thing that happens is interviews, whether it's with reporters/journalists or talking with other organizations/schools. Right now we're struggling trying to get into the school system so that we're actually able to teach folks about periods and assist teachers with our programming. It's a lot of that on top of working with other nonprofits who may require some type of detailed information from us, especially when we're talking to shelters or transition homes. These are the kind of institutions we really have to stay in contact with and let them know 'Hey, this is what we do. How else can we be of service?'"
How do you build in moments of your day to find creativity?
"Creativity isn't something I have to find. I have a group of friends who are so close, and we're all creatives, so it's more us bouncing ideas off of each other. I don't really need much after that. When I feel like I need to not let anybody pick my brain today and focus, I usually just tune out—whether I'm including cannabis or listening to music or talking to one of my friends. I'm an only child, but my friends are like my siblings. They never will allow me to feel necessarily burnt out, it's just something that flows within us."
Evening
Unwind (hammock time outdoors)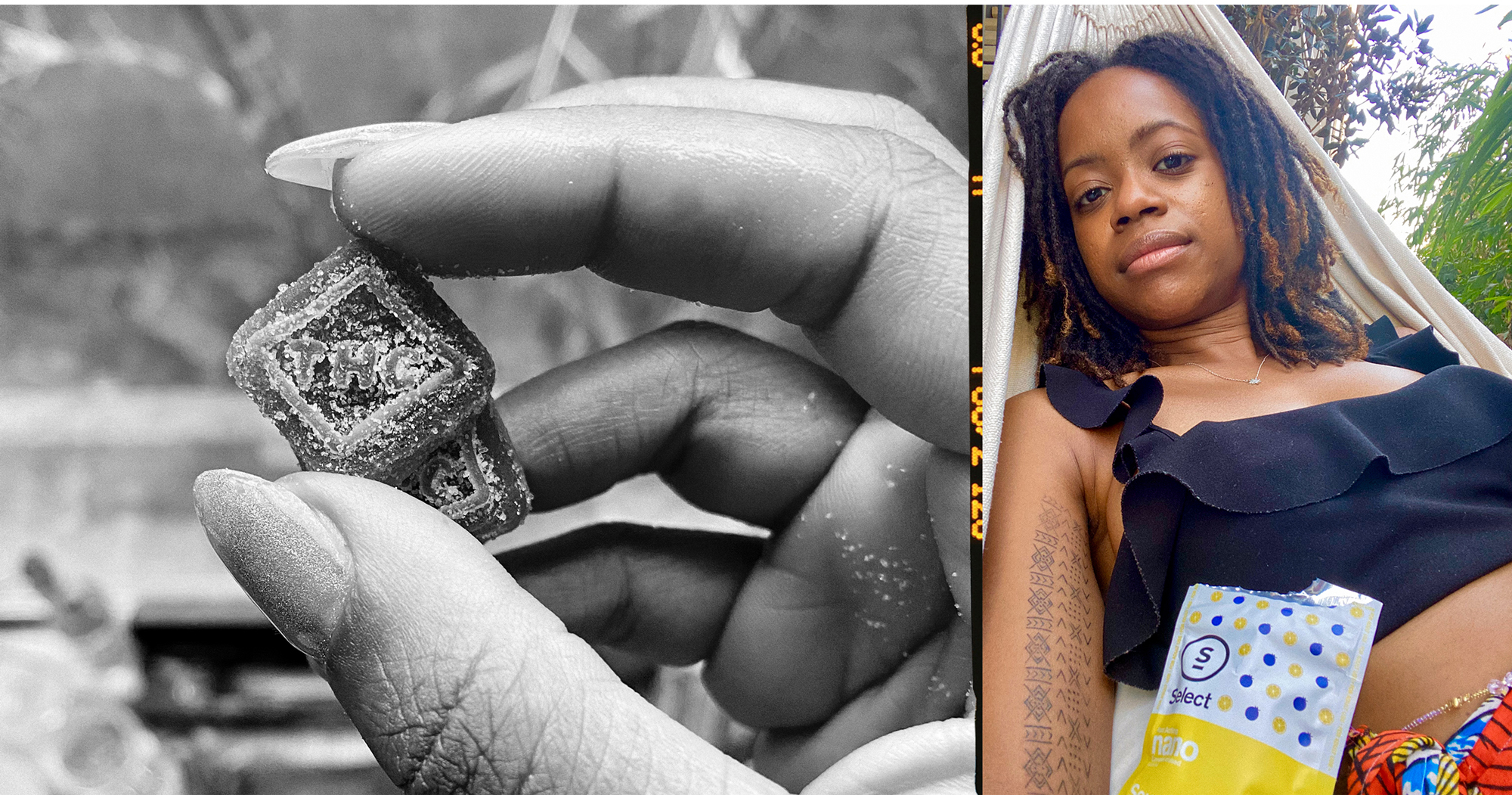 What are the most effective ways to tune out so you can recharge?
"For me personally, I have to literally unplug from social media. That's a really big thing for me. Cannabis is definitely my way of winding down from my day or even starting my day off. I definitely have to have cannabis in some form to relax. When I have a Select Nano gummy, I'm able to just wind down throughout the day depending on what my workload is like. I feel the effects quickly and it puts my overactive mind at ease. I feel calmer but can also productively wrap up my day, whether it's with a workout, finishing up some work, or seeing friends."
Ultimately, what does a great day of work look like for you?
"A day of solid business deals! A day of folks saying yes to menstrual equity without push back."
For use only by adults 21 years of age and older. CDPH-10001355 Massachussett: Please Consume Responsibly. There may be health risks associated with consumption of this product. For use only by adults 21 years of age or older. Keep out of the reach of children. This product has not been analyzed or approved by the Food and Drug Administration (FDA). There is limited information on the side effects of using this product, and there may be associated health risks. Marijuana use during pregnancy and breast-feeding may pose potential harms. It is against the law to drive or operate machinery when under the influence of this product. KEEP THIS PRODUCT AWAY FROM CHILDREN. There may be health risks associated with consumption of this product. Marijuana can impair concentration, coordination, and judgment. The impairment effects of Edible Marijuana Products may be delayed by two hours or more. In case of accidental ingestion, contact poison control hotline 1-800-222- 1222 or 9-1-1. This product may be illegal outside of MA.
Want more stories like this?
This L.A. Creative Relies on Cannabis and Coffee to Kick-Start Her Day
How This Multi-Hyphenate Entrepreneur Recharges at the End of Each Day
Sunny Hostin on Pioneering Her Own Career and the Complex Issue of Identity