It's time to wind down. In collaboration with Select.
By:

Gina Marinelli

Photos:

Courtesy of Shavone Charles

Graphics:

Rachel Pickus
Take a peek at any workday on Shavone Charles' schedule, and you may begin to feel slightly overwhelmed. Here's a simplified breakdown: Charles is a multi-hyphenate creative who splits her time between her day job overseeing partnerships at a major tech corporation and her several additional hustles. These include running her own creative agency, Magic In Her Melanin, writing and recording music, and, as a recently signed Ford model, appearing in front of the camera on a regular basis. You'd rightly assume Charles' work ethic is next-level, but she takes her down time seriously, too.
A self-professed "early bird," Charles' day starts with gratitude, coffee, and an intense sweat. It ends with quality time with loved ones, a stroll around downtown L.A., and a Select Nano gummy that helps to relieve some of the anxieties and demands that three (four? five?) simultaneous careers can have. Select's Nano gummies are a new kind of gummy that usually take effect in 15-20 minutes and are delivered in a mellow and consistent way, perfect for decompressing and continuing to let your creative juices flow even when you're technically off the clock. Even for Charles, who's been working from home most of this year, she relies on a calming end-of-day routine to spark ideas in the studio and recharge her energy in order to take on another day. Read on for how she stays on top of it all without ever sacrificing self-care.
Morning
6:30 AM - Workout; 7:30 AM - Answer Emails, Start Work!; 8:30 AM - 1:00 PM VSCO Creative Meetings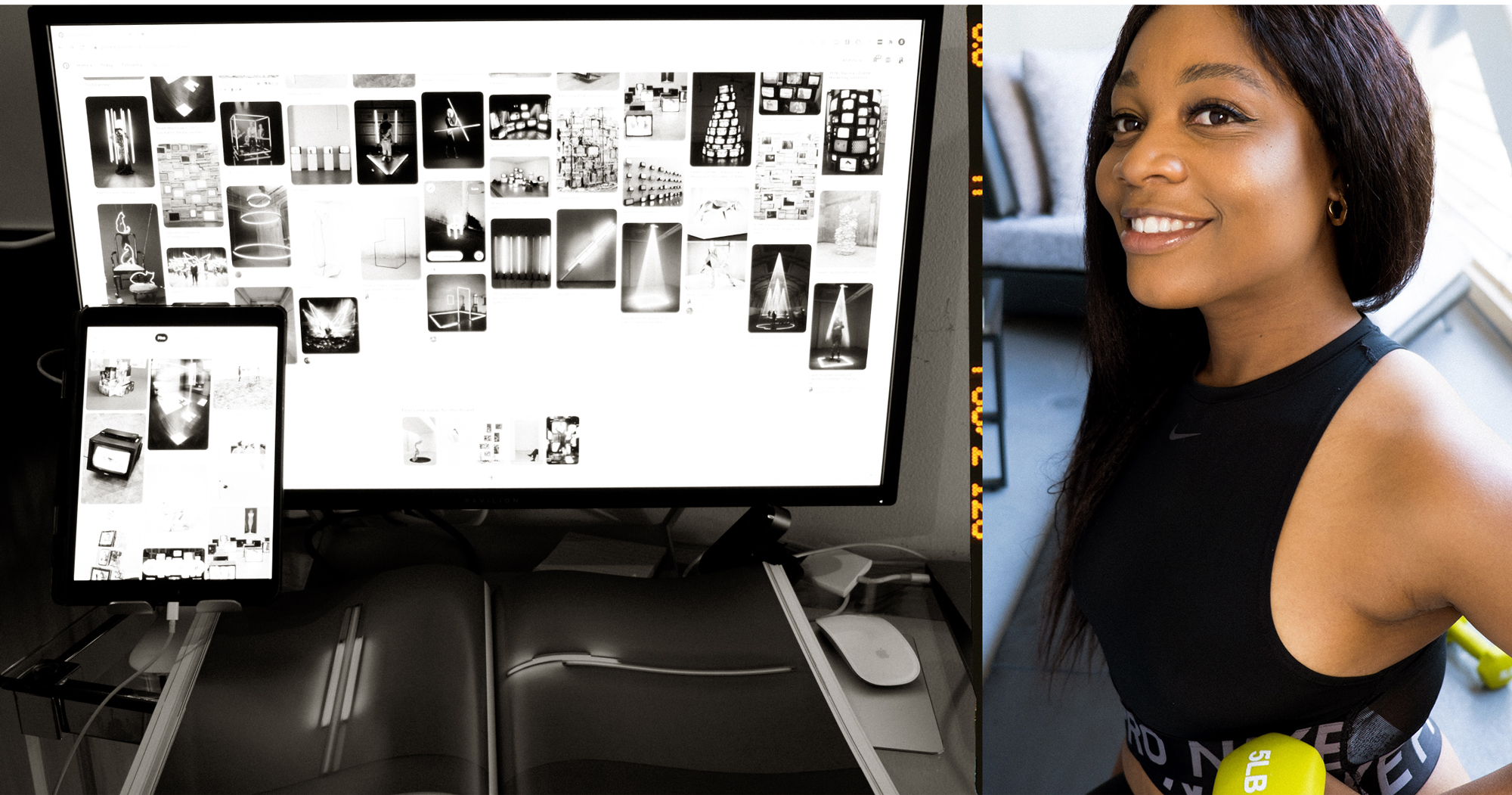 How do you typically like to get your day started?
"I usually wake up super early. I try to start my days off with gratitude exercises, having a couple minutes of silent meditation and thoughts of gratitude. The number one thing is getting up in the morning—that's not a given. I also drink a lot of water, take vitamins, and coffee is a must at some point in the morning. And then, just to get myself mentally prepared for the day, I do a workout. I'm working with a personal trainer and kind of have to get in a really aggressive mind frame ahead of going to work out really hard in the morning, but I find that it sets me on a really good vibe for the day. Gets my body moving, gets my blood pumping, gets me ready to attack the day. Most of my day has been sitting at a computer, so I've found that a lot of movement in the morning is pretty crucial for me and being able to settle down and get to work after that."
"Getting to work" means quite a few things. How do you summarize all your roles and responsibilities on your plate?
"My day-to-day is content creation, and right now, in the realm of shelter-in-place and still being in a pandemic, content creation is creative direction and studio production at home. It's a lot of independent work on my end to curate and creative-direct. Also, with being a signed model to Ford, it's shooting at home and on the go.
"As far as my job day to day, I'm constantly doing marketing and communications work, particularly at the intersection of tech, entertainment, and youth culture. That's what a day in the life looks like for me: a lot of emails, a lot of meetings, a lot of coordinating and planning, and a lot of outreach and liaising with contacts in media, music, entertainment, and technology."
You're often in meetings throughout the day. What does that look like when it comes to your more corporate role?
"A lot of my meetings—aside from my external-facing work—are all with people in tech, media, journalism, folks in entertainment. I'm talking to a lot of editors, writers, talent representatives, managers, artists, digital and marketing specialists...talking a lot about online storytelling and social media. Those are the two biggest subjects that we're talking about constantly."
Afternoon
1:00 PM - Lunch Break; 2:00 PM - Shavone Team Meeting; 3:00 PM - Working in the Studio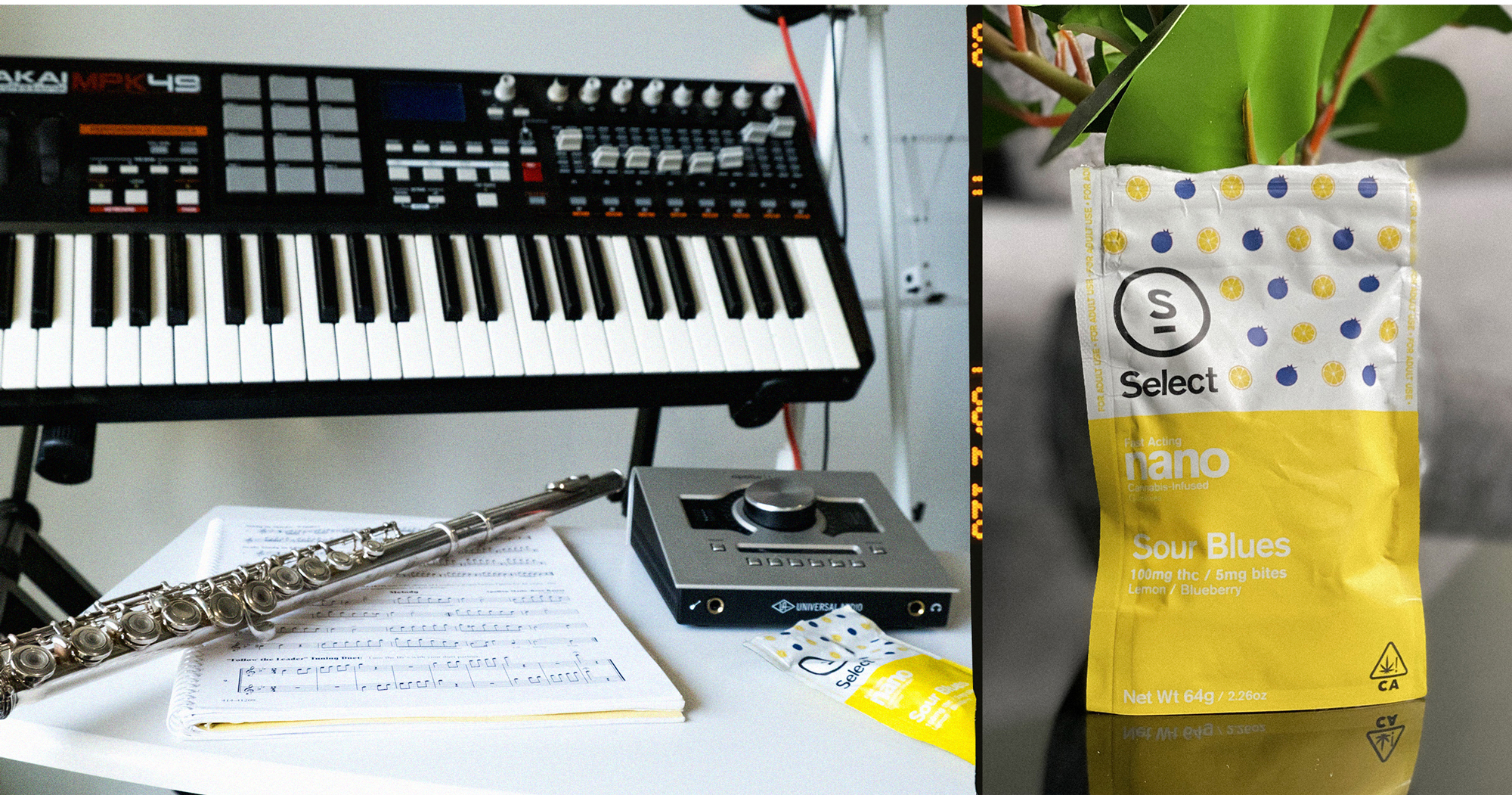 How do you measure what a good day looks like?
"I have a giant whiteboard at home in my home office where each day I'm just level setting what are the most critical items that need to get crossed off. Looking back at a day well done is a day when I wasn't scrambling or rushing or frantically all over the place. Also, a lot of my day-to-day work is conversations with people to convince them of ideas and bigger visions. A lot of my energy comes from conversations that I have. It's important to feel good walking away from conversations that I'm having with partners, media, and liaisons. So a day well done is isolated projects attacked, vitamins taken, self-care somehow woven into that, and movement. Those are the boxes to check—and making sure I'm eating healthy."
What happens at a Shavone team meeting?
"I have a weekly meeting for my team: the Shavone team. They're the people who help me manage all the different aspects of my life on the creative side, with the music and the modeling and the speaking, et cetera. Those meetings are to think about what I'm working on and just to help balance everything that's demanded of me in the workday."
How do you switch gears from your corporate job to your own personal projects?
"Outside of my creative side in the house, I write music at home and go to the studio solo due to shelter-in-place. That's a huge part of my weekly routine as well.
"[At home,] my studio setup is really nice. I have my own monitor, microphone, and an Apollo interface—I also have a keyboard and flute. It's a very makeshift setup, but a lot of artists usually have that, especially now that we can't really be in the studio. So at home I do a lot of composition work on my flute, and then from a lyrical perspective, also writing music. My music-writing process is half music notes and composing—I'm classically trained, so I do a lot of reading sheet music and composing sheet music—and on the other end, I make beats and I write raps and poetry. I love my setup. It's comfortable and I can get into the zone."
When you're constantly busy throughout the day, when is the ideal time to take an edible that'll help you focus and continue to tap into your creativity?
"Definitely toward the end of the day, after the workday is over, winding down just to relax and be creative. Right now is such an anxious time for everyone, just with everything happening out in the world, so it's nice to have a moment to myself, take a Select Nano gummy and just unwind and exhale and relax and get into a more creative mindspace. I also can get really anxious at times, so the gummy really helps with my anxiety to just wind me down, just sit still and create."
Evening
4:00 PM - Take a break to go for a walk or bike ride around the neighborhood; 6:00 PM - Meditation and Talk with Family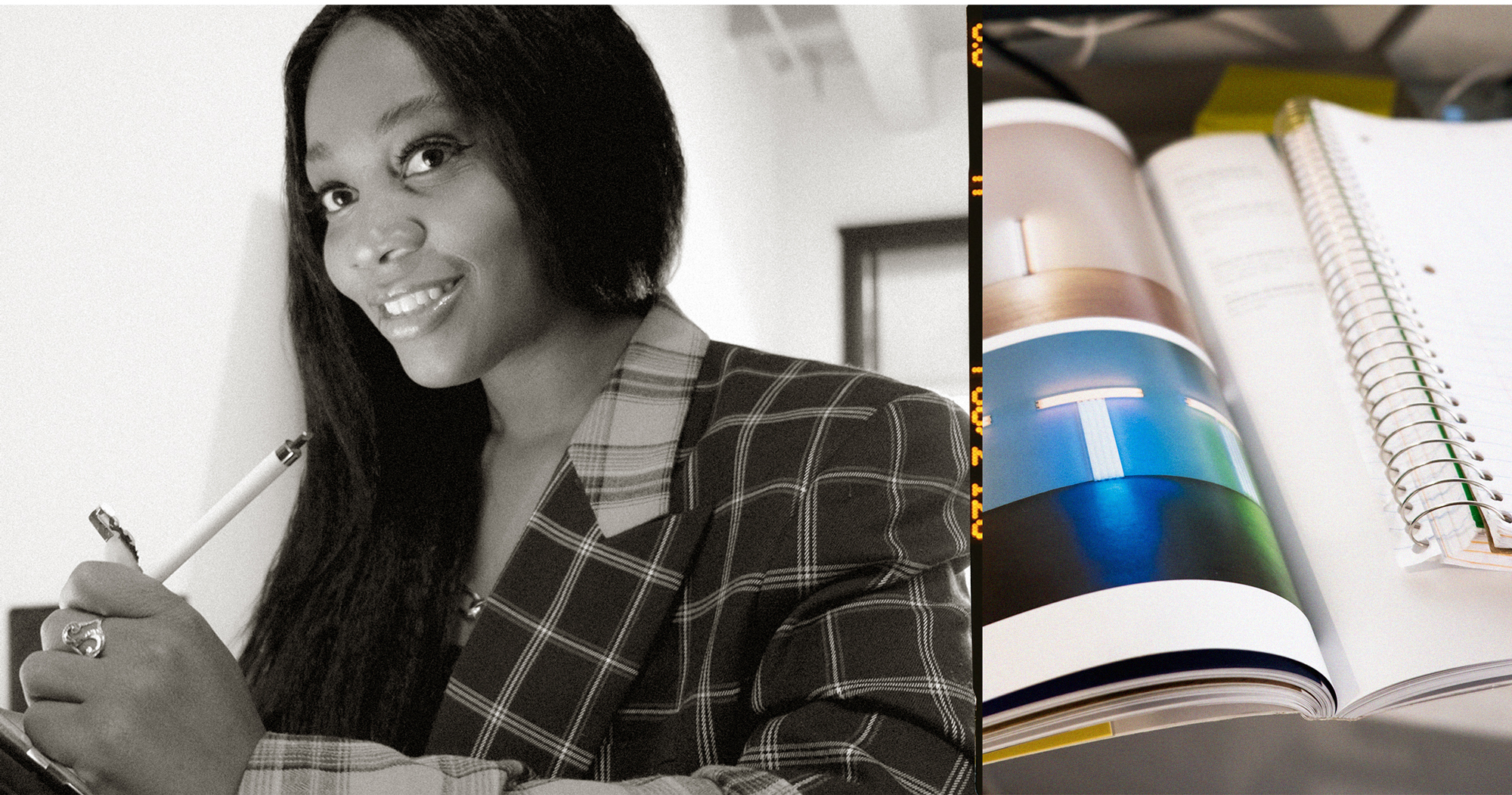 When you're so often switching gears throughout the day, how do you build in small amounts of time to find inspiration and get recharged?
"Getting outside and just seeing people. I live in downtown L.A., not too far from the Arts District. That's one of my favorite areas to walk around and just take in the scenery. There's local street art as well, and graffiti. My boyfriend and I also bike ride, that's pretty amazing. A lot of motivation just comes from getting out and being visually stimulated, seeing different fashion, different art..."
Winding down to the end of the day, tell us a little bit about why Select Nano gummies work for you and complement your schedule:
"I see relaxing and going through that phase as a form of self-care for me. Being a Black woman, being a woman of color, working on a number of projects, dealing with my family, dealing with work, dealing with different personal things, I think it's important to find time to just unplug and de-stress and wind down a bit and take a beat for yourself.
"I traveled a lot for work before the pandemic. I was so busy on the go, I didn't have a lot of time to really focus on always taking care of myself and checking in on how I was feeling. That definitely has a super helpful additive effect on self-care in being able to unplug and de-stress."
What's your advice for fellow multi-hyphenate creatives who are familiar with the hustle but not the ability to decompress?
"More than ever, as a working millennial, there's a lot we expect out of ourselves day in and day out, and it's really easy to get caught up in what's expected versus looking at yourself and taking care of yourself. Every day has its own demands, and you've got to be ready to wake up and meet those demands—and you have to be replenished. It's really important for me to feel good going into the day. Winding down is so critical because you just need to reset."
For use only by adults 21 years of age and older. CDPH-10001355 Massachussett: Please Consume Responsibly. There may be health risks associated with consumption of this product. For use only by adults 21 years of age or older. Keep out of the reach of children. This product has not been analyzed or approved by the Food and Drug Administration (FDA). There is limited information on the side effects of using this product, and there may be associated health risks. Marijuana use during pregnancy and breast-feeding may pose potential harms. It is against the law to drive or operate machinery when under the influence of this product. KEEP THIS PRODUCT AWAY FROM CHILDREN. There may be health risks associated with consumption of this product. Marijuana can impair concentration, coordination, and judgment. The impairment effects of Edible Marijuana Products may be delayed by two hours or more. In case of accidental ingestion, contact poison control hotline 1-800-222- 1222 or 9-1-1. This product may be illegal outside of MA.
Want more stories like this?
Hitmaker Murda Beatz on Finding His Style Through Song
Sunny Hostin on Pioneering Her Own Career and the Complex Issue of Identity
Retail Innovator Brian Bolke on Thriving During a Pandemic & What's Next for Fashion