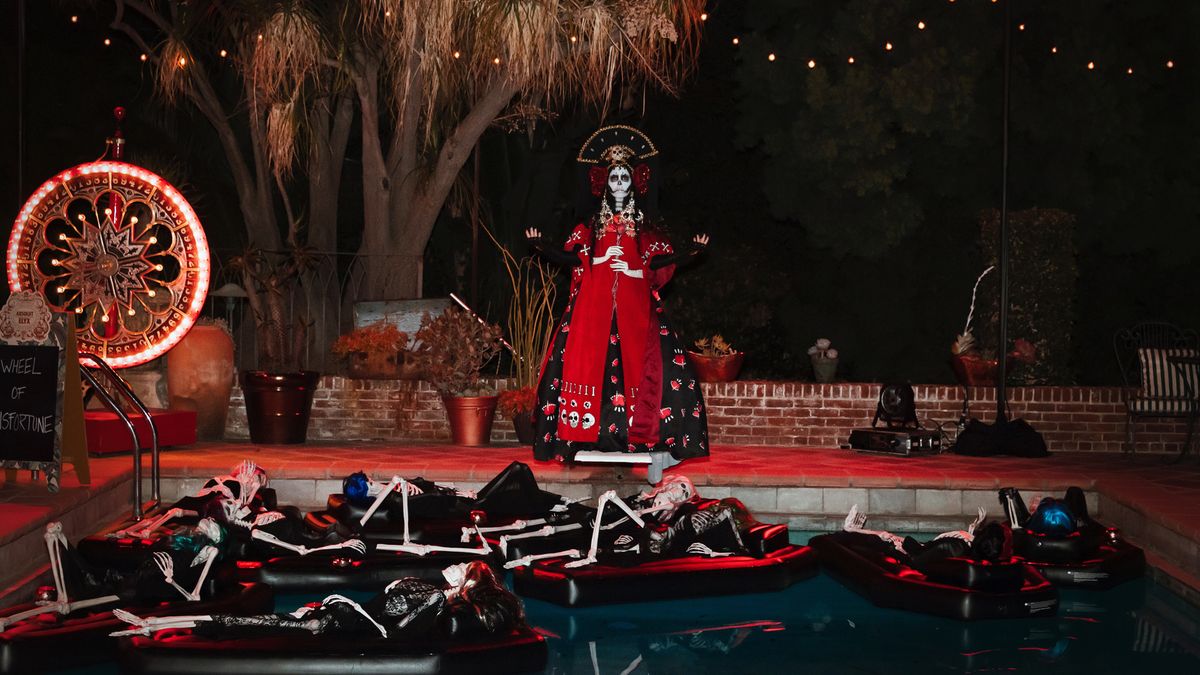 Living
Think the same spooky vibes with a few extra safety precautions.
Halloween is going to be different this year. Many of the typical spooky activities—trick-or-treating, costume parties, etc.—are off-limits for the time being. Did we mention Halloween this year will have a blue moon, which hasn't happened since 1944? And lest we forget, it's also only days before the presidential election. Needless to say, there's a lot going on, which is exactly why it's important to have a little fun.

While traditional means of celebration are on hold, being safe doesn't mean you can't celebrate. Halloween is a time for ghosts and goblins, brews and potions—all things spooky, especially when little kids are involved. We decided to reach out to our community to see how people were getting creative this October and finding innovative ways to celebrate without infringing on social-distancing precautions. Think fun decor, carving pumpkins, and indulging in a little costume-related fantasy.


---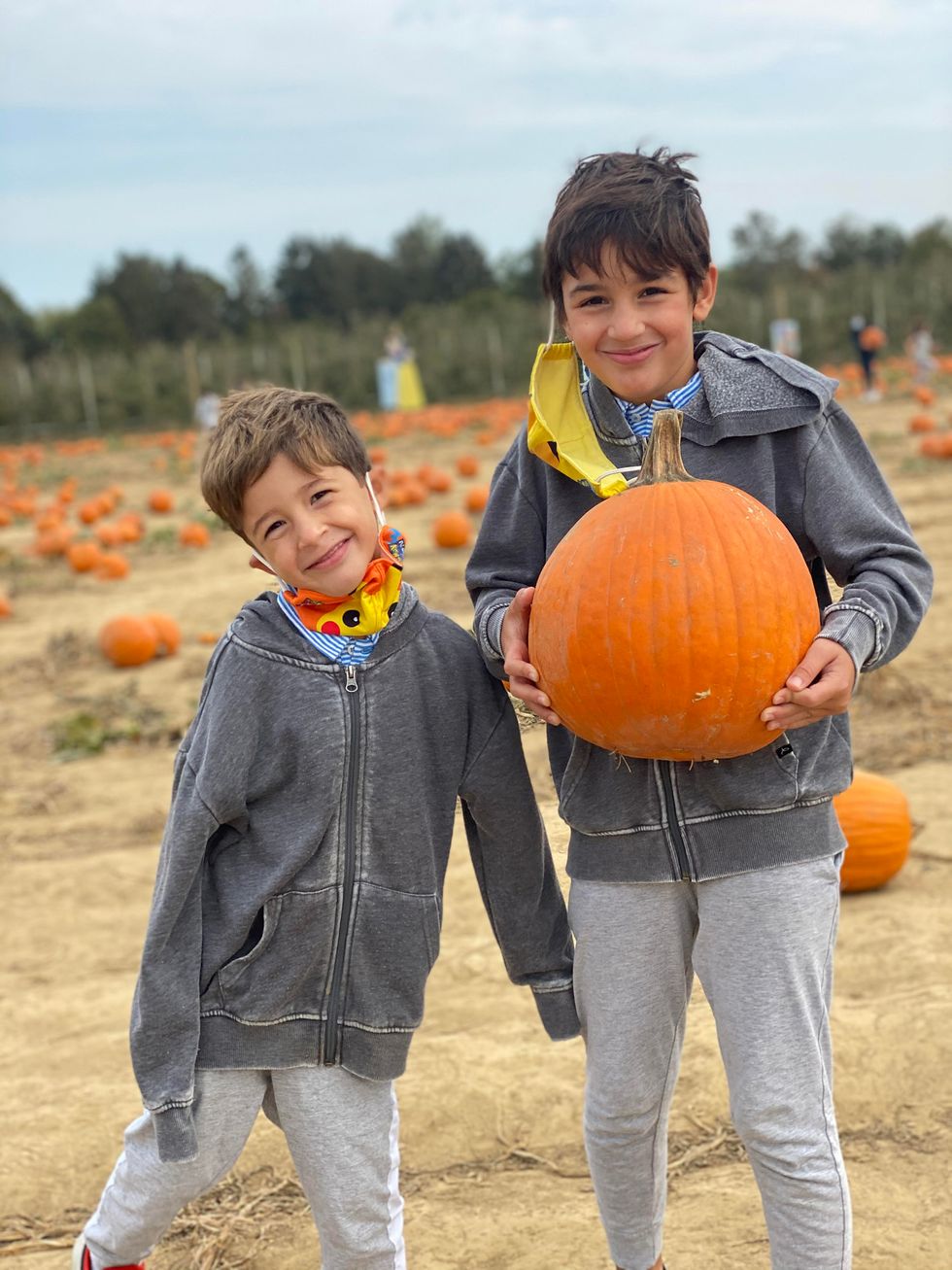 Photo: Courtesy of Francesca Simons
"Under normal circumstances, my kids (Eli, seven years old, and Rafael, five years old) trick-or-treat on the UES for Halloween with friends, where we walk around the neighborhood and admire the town houses. This year we will be residing in the Hamptons due to the pandemic, spending multiple weekends pumpkin picking out east in search of the perfect pumpkins to use to decorate and bake with. We have decorated the home in time for the holiday occasion—our favorite family activity of the year. Giant fluffy spiders were a must!

"My kids are superhero obsessed, so this year I am dressing up as a ninja, per their request. Unfortunately, Wonder Woman was sold out, but I found the closest option. Our annual Halloween plans revolve around baking black cat and bat cookies, making homemade pumpkin pie, a spider web meringue cake, candied apples, and ghost cake pops!

"Halloween is a time we enjoy together as a family and eat endless candy, and this year is particularly special as it's a Lunar year—full moon lighting up the night sky. Whilst Covid will prevent us from trick-or-treating and sharing treats from others, the baking and decorating plays a large role in our household right now."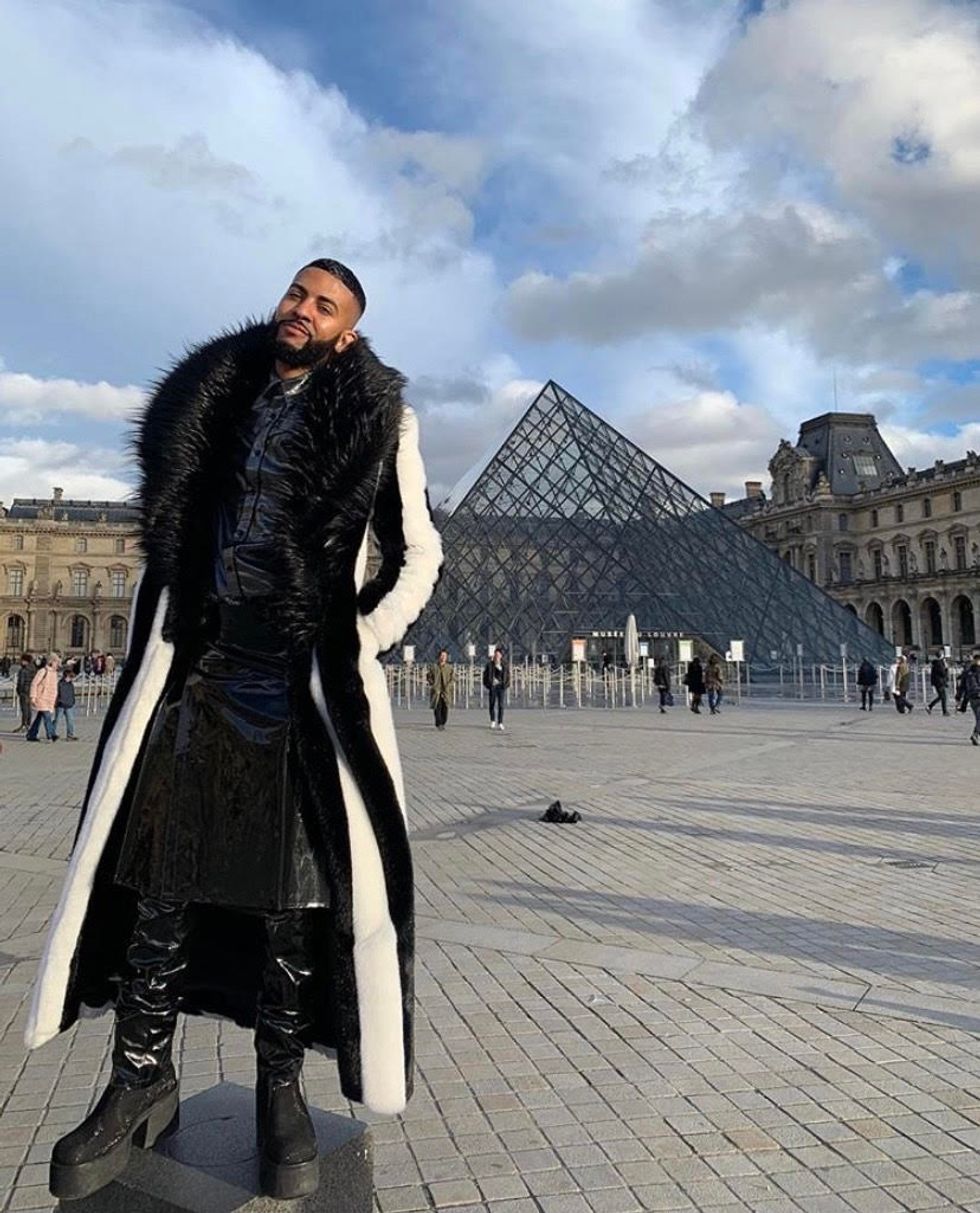 Photo: Courtesy of Mickey Freeman
"For Halloween 2020, I plan on having a small family-and-friends Halloween soiree that will be superhero/villain themed, as a form of escapism and a fun spin on the phrase 'art imitates life.' For some reason I've had an affinity towards the villainous fictional fashion icons from our past, as seen in my previous Halloween looks, in my interpretation of Glenn Close as Cruella de Vil in 101 Dalmatians and Tommy Lee Jones as Harvey Dent/Two-Face in Batman Forever."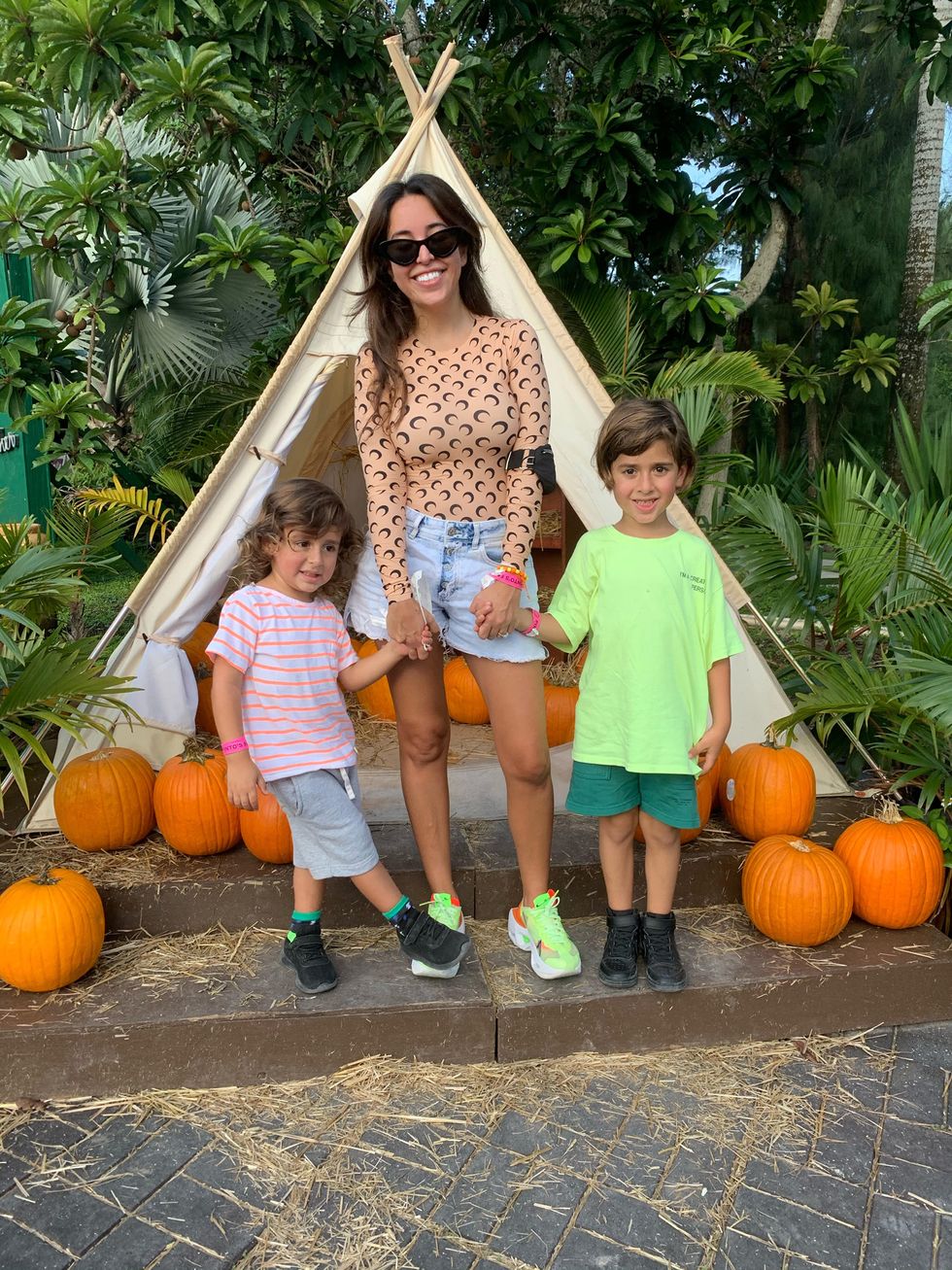 Photo: Courtesy of Gelareh Mizrahi
"My family is still quasi-quarantined. My boys (River, five years old, and Teddy, four years old) are in a pod. The pod is through their school (so we have the school's curriculum and teachers), but the pod school day is held at a guest house of a private home. Additionally, the kids and teachers wear masks. The four families in the pod have made the commitment that the children in the pod will only play with and see each other (no other kids, even on the weekends). It's not perfect, but it feels lovely having a little bit of socialization and 'normalcy.' There is a commitment to communication and transparency, and we're all on the same level of comfort with what we feel is appropriate risk.

"This past weekend the moms from the pod (I jokingly call us sister wives) took the kids to the pumpkin patch. The kids rode horses, picked pumpkins, fed animals, and had a lovely day being at the farm. For Halloween we are decorating and doing a candy hunt outside of one of our homes."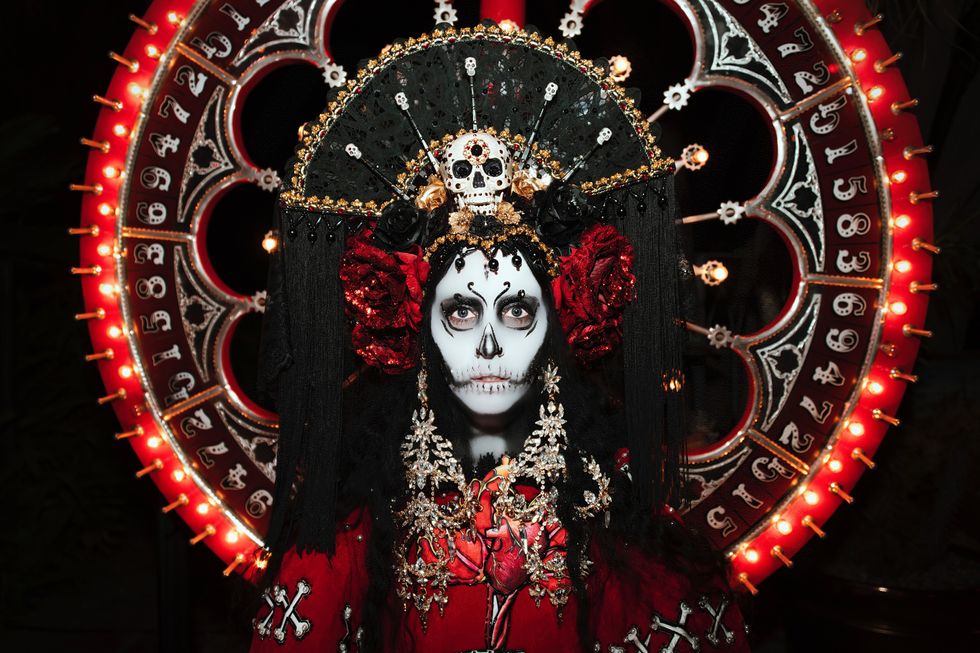 Photo: Courtesy of B Ackerlund
"So this year for Halloween, I will actually be on an airplane...fleeing America before the election takes place. Halloween is my absolute favorite holiday of the year for obvious reasons, being that I am a goth and live in a black house. There is nothing more exhilarating than driving down Sunset seeing Superwoman or Jesus walking down the street. It is unfortunate that the most exciting time of the year for families to come together and to go trick-or-treating is on hold due to the pandemic, but I still plan on making my own spooky celebration."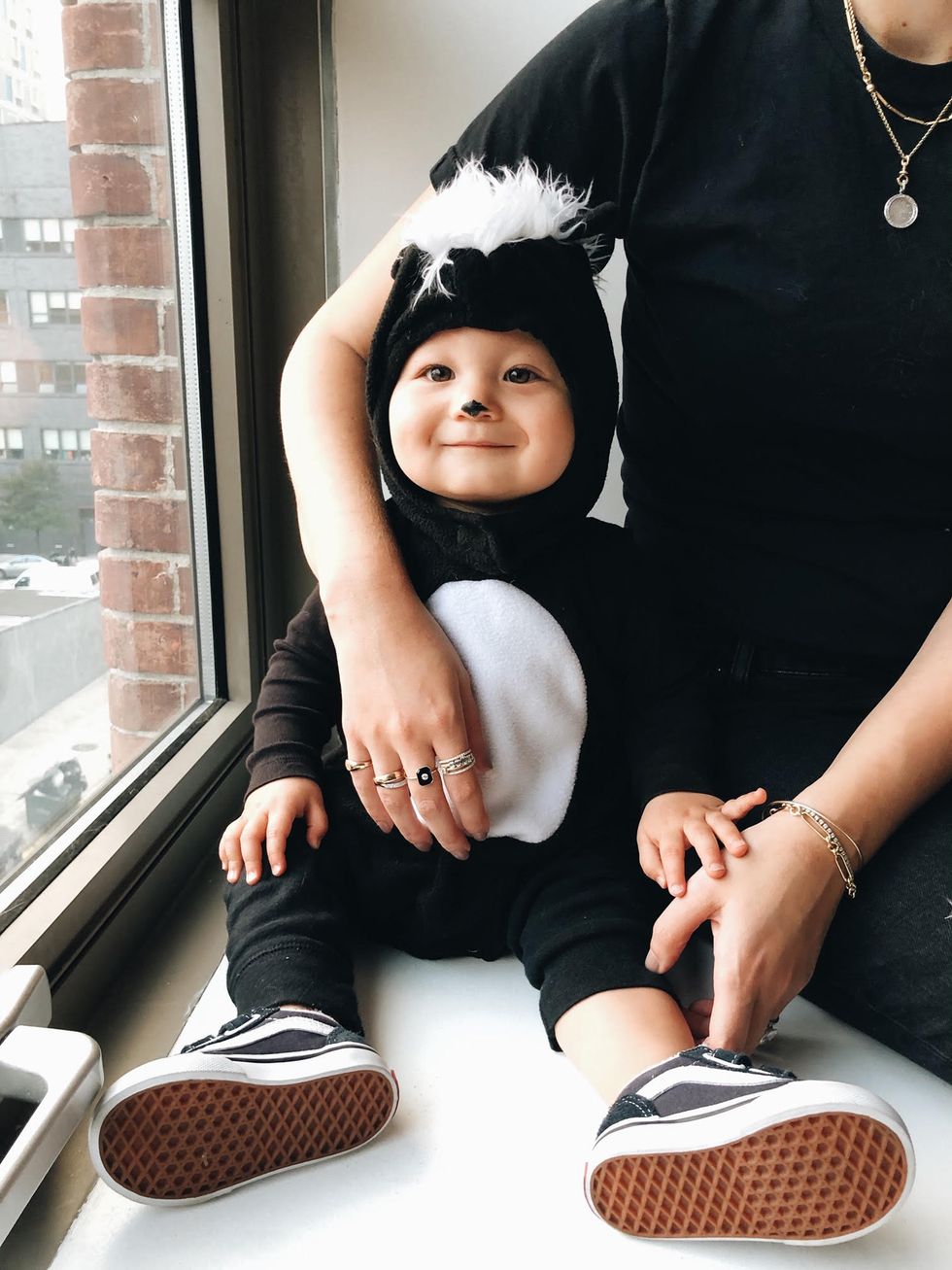 Photo: Courtesy of Ashley Zhang
"Usually, we celebrate Halloween with a scary movie night with our friends at our apartment. Each of our friends take on a holiday party throughout the year, and Halloween is always hosted at our apartment. This year will be different: We may be doing a virtual watch party; our movie of choice is Ready or Not. It is also our son's first Halloween—he is going to be Pepé Le Pew! His daycare is having an outdoor Halloween parade for all the kids to show off their costumes."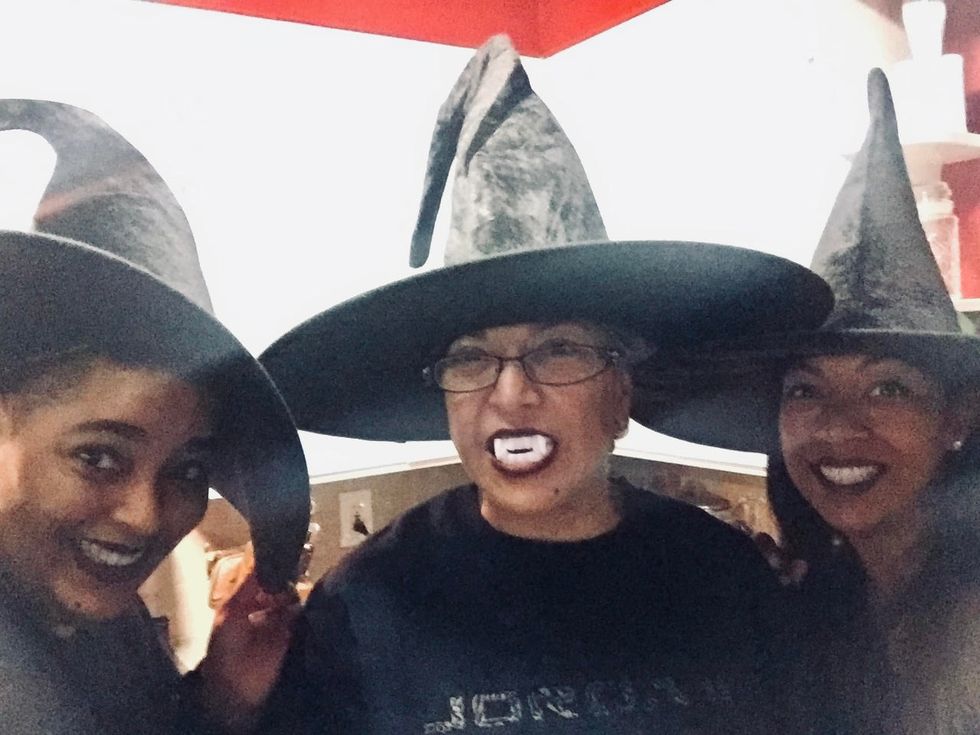 Photo: Courtesy of Courtney Mays
"I'm always excited this time of year. Halloween is the beginning of what I like to call 'happy holidays' season! There's costumes, decor, and DRINKS dedicated to the next three months of the year. Every year my mom comes to town, or my wife and I travel back to Ohio (insert beautiful golden and auburn falling leaves and Lifetime-movie-worthy autumn scenery). Witch hats, Dracula fangs, and purple lipstick—We watch
Hocus Pocus
, listen to 'I Put a Spell on You' on repeat, and pass out full-sized candy bars (per my mom's insistence) to the maybe five kids who show up. It's tradition and I can't wait!"
Top photo: Courtesy of B Akerlund
Want more stories like this?
The Best Makeup for Halloween
How to Quit Candy After Halloween
Your Halloween Skin-Care Recovery Guide