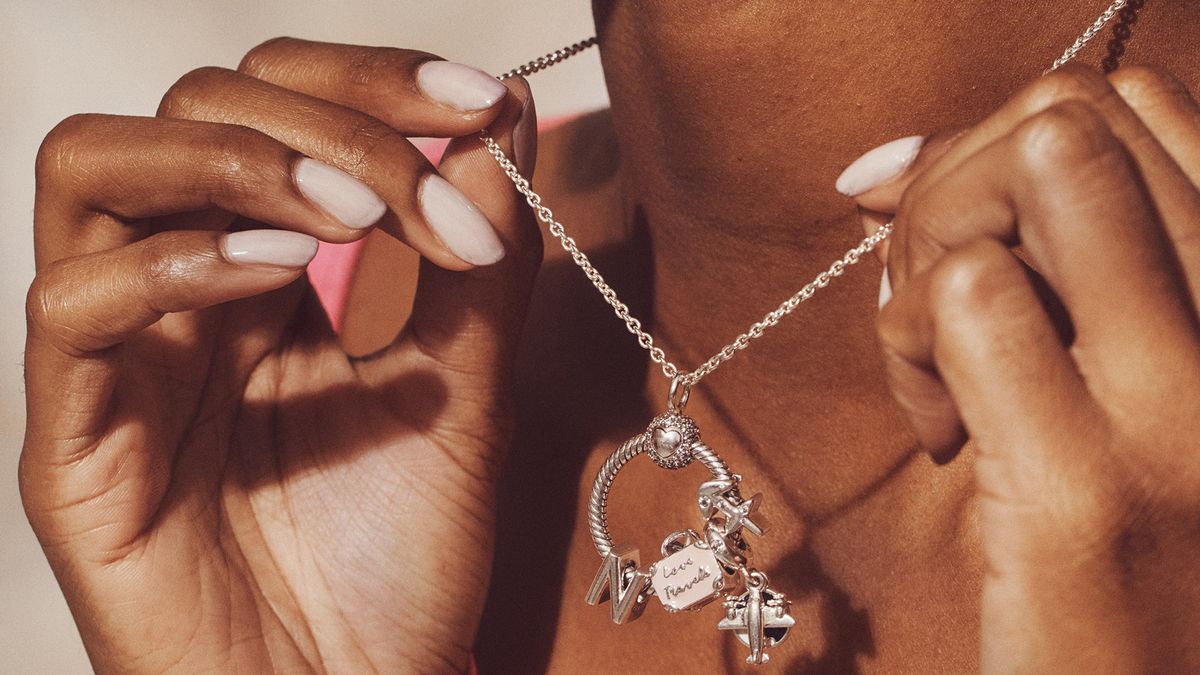 Horoscopes
Nneka Julia Odum Was Born to Be a Storyteller
The photographer, podcast creator, and soon-to-be author's inspiring story. In collaboration with Pandora.
By:

Gina Marinelli

Photographer:

Jeff Allen

Graphics:

Rachel Pickus
When it comes to your chosen career path, is it possible that (in addition to talent and skill) you might just be "born to do it"? Perhaps, as some astrologists might argue, it's written in the stars— that you're destined for a specific purpose. Whether you subscribe to that belief or not, there might just be a cosmic intervention at play in the case of
Nneka Julia Odum
, a photographer, podcast host, and, as
her Instagram
can attest to, endlessly curious traveler.
Speaking to her today, Odum—a Cancer with a Leo rising, for the record—is bringing her passion for storytelling to the publishing world, as she's in the midst of writing her first book called
It's Not a Game, It's Practice
. But first, she and astrologer Alice Bell also took a closer look at some of the most pivotal moments that led her on her career path, beginning from the first time she ever picked up a camera. It was then that Odum recognized the power of photography, and it eventually gave her the idea to launch her own travel-themed podcast with
Passing Through
and later open an even broader platform to share other women's stories with
The Layover
.
While Odum's gifts of writing and connecting with people from all over the globe speak for themselves, Bell was able to shine some light on ways in which Odum's birth chart might have prepared her for the life and career she's created. Plus, along with
Pandora
, Bell curated a charm chart specifically based on Odum and created a piece of jewelry that personally honors her journey. Read on for a closer look at what the stars have to say about it.
---
MY FIRST TIME PICKING UP A CAMERA
"I had always been a creative kid. My mom owned a daycare, so I would cut out paper and make these huge murals when it was Thanksgiving. I had these grand ideas of how I wanted to see the world from a very young age. I'm a first-generation kid, so it was very much 'go to school, get good grades, do this and that.' But I saw that my parents were two creative people who never really honed their creative skills. My dad has boxes and boxes of photos in our basement. And one day I remember looking through them and I was like, 'These are incredible. This is something that I want to capture, and I don't know if I'm doing a good job documenting my life at this point.'
"I didn't pick up a camera until 2012... I just started practicing on everybody. I was drawn to portraiture immediately because I'm very interested in the human experience and I've always been an observant person. And that led to a trip that I was going to take anyway, in 2013. My mother's from Cambodia, so we were going to head back to her country. I was going to meet my grandparents for the first time during that trip. I was able to actually photograph my family [during that trip], and that's what led to a love affair with this medium because I was able to capture them and the eternal, in a sense, with this tool."
Nneka has a love of photography and is able to capture her direct experiences and reflect them back through her work. Her Leo rising and moon in the fifth house show that she needs a creative outlet where she can pour her energy into her very own passion project. The Vintage Camera charm is representative of her unique hobby. " —Alice Bell
Shop the story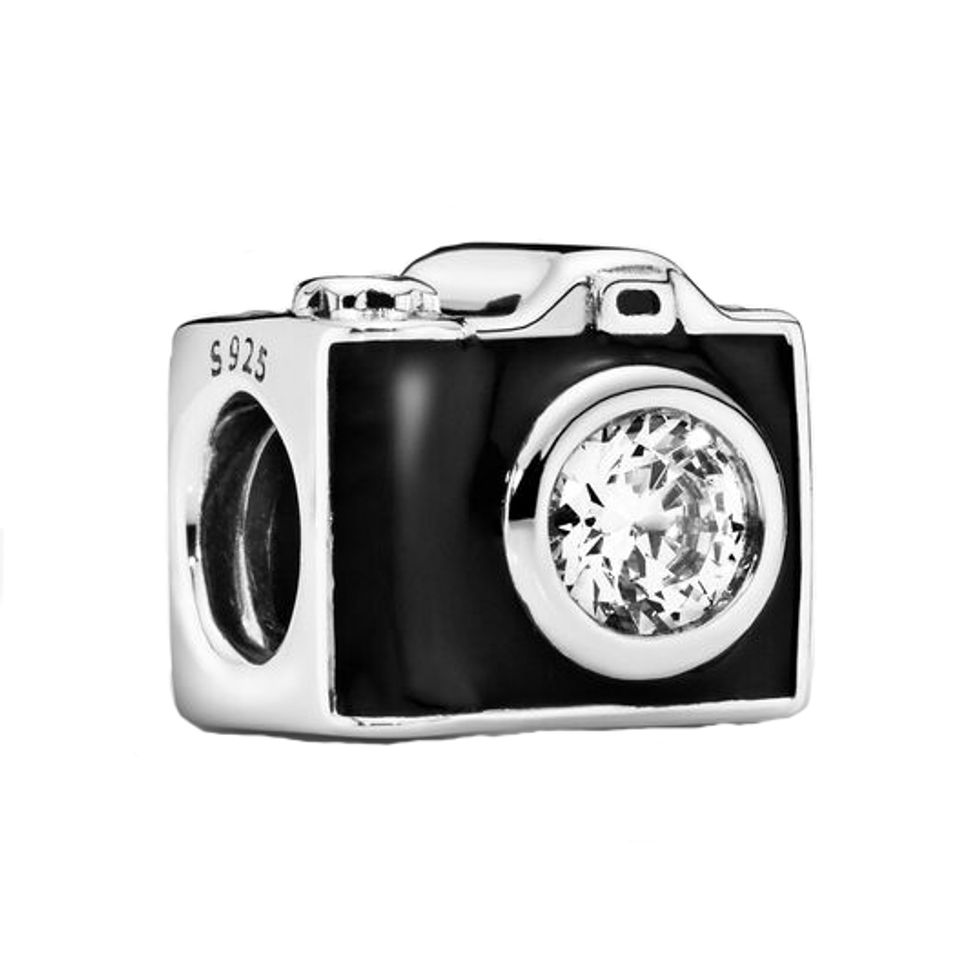 Pandora
Pandora
Pandora
MY FIRST TIME FALLING IN LOVE WITH TRAVEL
"It was definitely [that trip to Cambodia] that made me fall in love with travel, too. I've been to Cambodia before, but it was my first trip going back as an adult and actually remembering it. You're going this far distance, you get off the plane, the air is different, right? I fell in love with everything that was different from what I had known. That's the taste of what I needed at that point in time.
"I started traveling quite a bit after that. I took a solo trip to Utah and went to Zion National Park and then drove to Page, Arizona, and went to the Antelope Canyons. I took the trip, shot the photos strictly for the love of photography, and it introduced me to people along the way—every single trip did. So whether I'm in Bali, Jamaica, or Utah, I was meeting these people and having these experiences. And by 2018 I was kind of sick of posing on a camel in Morocco and people not knowing what my experience was getting there, who the people I talked to there were, or what my mindset was.
"[I launched] Passing Through, and I was able to share revelations of wisdom that I collected through these travels. And that's really what changed—I was able to share these stories and these experiences. We ended up doing a live show in New York in 2019, and it sold out. Six women told their stories on stage. That's really what inspired the second podcast: a platform called The Layover where it's strictly other people sharing their stories."
Nneka has a love for travel and likes to be able to fully understand a specific culture, rather than just acting as a tourist. Her Mars in the ninth house and Sagittarius moon indicate that her adventures abroad help shape her perspective on life." —Alice Bell
MY FIRST TIME WRITING A BOOK
"I decided at the top of this year, actually, to write a book because I felt like I'd basically already written the book with two seasons of Passing Through. There are details that I can't necessarily cover in a 20-minute episode. I wanted to be as candid and as honest as possible with how far I've come and what the journey has been with a collection of essays that almost serves as kind of a memoir.
"It's called It's Not a Game, It's Practice. Travel probably will be intertwined, but it's definitely more of a personal look at my growth. With Passing Through, the umbrella is travel, but if you listen, it's not necessarily about travel. It's really about the lesson learned or whatever I was going for at the time. So this is just a way to really dig out the details of what happened and when, and it's forcing me to do a lot of reflecting. It's way more difficult than writing an episode of Passing Through. It's been a process.
"I read some quote from Toni Morrison the other day. It said you have to be able to go to the edge and claim that as your center. You don't know that until you're writing a book about your experiences. What is the edge? The center is simple. It's the 'this happened and that happened and that happened,' right? But the edge is messy. It's scary. It's something that a lot of people don't get to. And within writing a book and teasing out those details and those experiences, you find the edge and everything in you does not want to look over it. I'm learning a lot about myself writing this. Some days, a thousand words come out. Some days, you can't even get a sentence on paper. You have to be able to forgive yourself. The most gratifying as well as the most difficult thing that anybody will undertake is writing a book, especially writing about your own experiences."
Nneka is always teaching her new subjects and expanding upon her knowledge of the world. Her Venus in Gemini shows that she's able to communicate and write about more complex ideas in a way that's easy for everyone else to understand. I chose the Notebook Dangle charm to symbolize her love of writing." —Alice Bell
Shop the story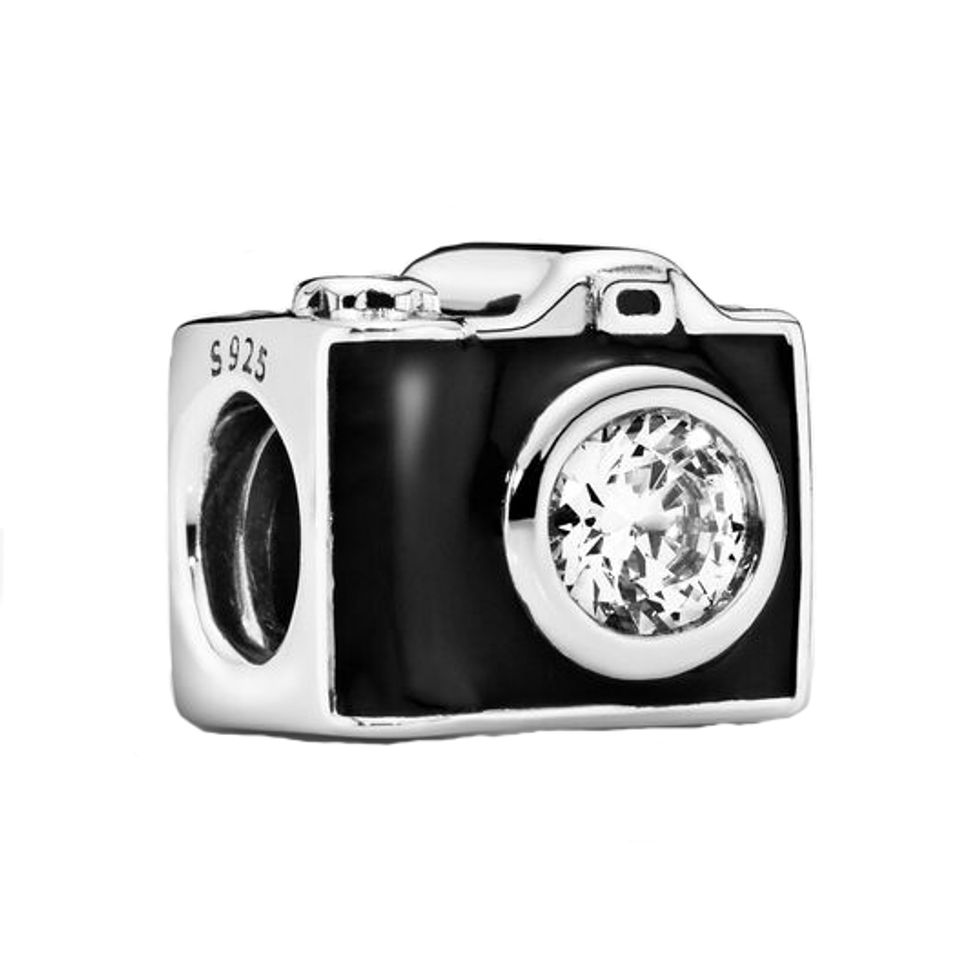 Pandora
Pandora
Pandora