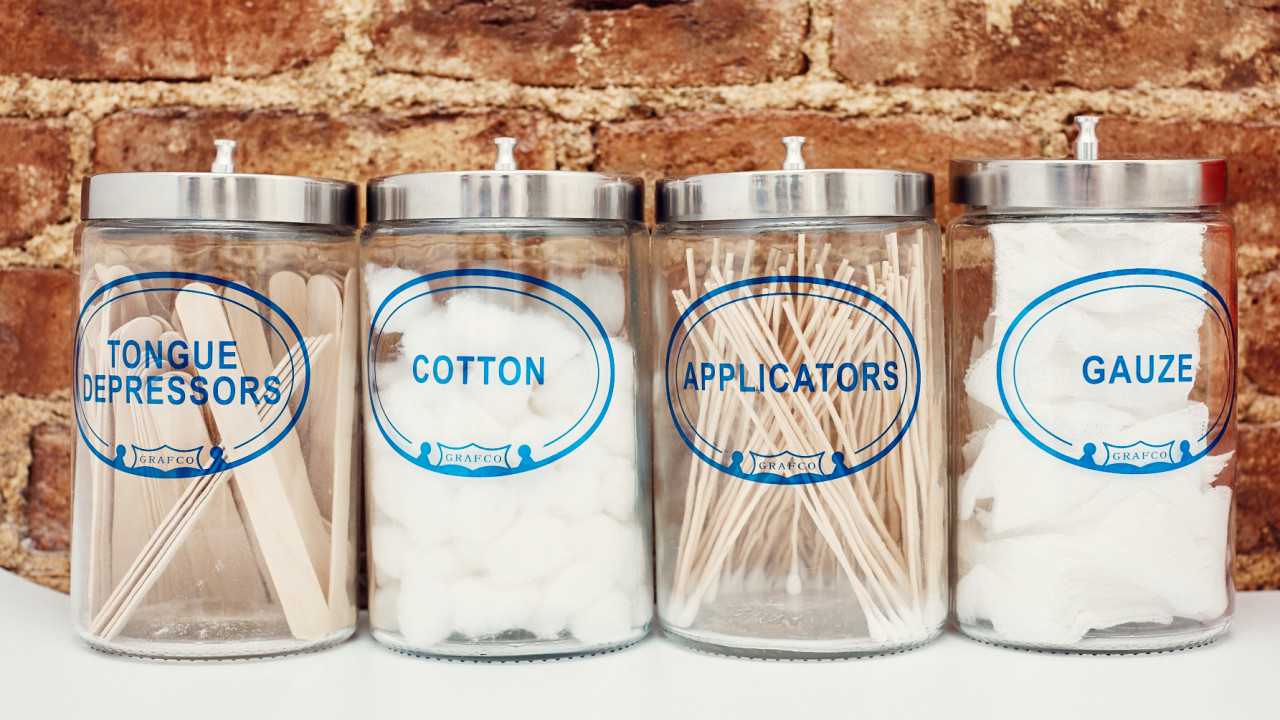 Can I Do My Yearly Well-Woman Visit via Telemedicine?
And other burning questions for a double board-certified OB/GYN.
We're entering week 17 of quarantine life in New York City. Although things have slowly started to go back to not quite normal but perhaps pseudo-normal, we've also all adjusted to the point that we're not sure any of us have a sense of how abnormal daily life really is these days.
Which is to say that there are many things that we'd previously never really considered but are now occupying quite a bit of our brain space. This includes but is definitely not limited to quotidian things like maskwear (it's a thing now!) and hand sanitizer, but it also includes quandaries such as: How long can I go without entering a grocery store? When will parties become a thing again? Can I see a gynecologist online?
OK, granted, we probably don't think about that last one every day, but it is a question that has occurred to us as more and more in-person doctor's appointments have lapsed, so we reached out to the director of perinatal services at NYC Health + Hospitals/Lincoln, Dr. Kecia Gaither, MD, MPH, FACOG, who is double board-certified in obstetrics and gynecology and maternal fetal medicine.
Basically, the TLDR is that telemedicine is a great option right now for little things—rashes, prescription refills—but you can't substitute your yearly in-person well-woman exam with a video conference, no matter how sophisticated Zoom may be. (And it's not really that sophisticated.)
"There are physical assessments and tests that need to be had in-person" for your annual gyno check-in, Gaither tells us. If you're (understandably) worried about COVID-19, especially in areas where numbers are still rising, and you're healthy and have no unusual symptoms, it's within reason to delay your appointment for now.
But if you're experiencing any troubling issues, it's better to be safe than sorry. "Symptoms such as pain, bleeding, discharge, masses, or pregnancy suspicion, for example, are clinical issues that really need to be assessed in person," Gaither says.
If you just have a small question or if you want to check in with your doctor to assess before making an IRL appointment, go for a virtual visit. "Telemedicine may be helpful for diagnosis with a rash, mole, refill for a prescription—or to serve as a triage methodology at this point," Gaither says.
If you've made a telemedicine appointment lately, you might have discovered that it's (often) easier than booking a face-to-face sesh. As Gaither puts it, benefits of online doctor's appointments include "reduced wait times, potential reduction in healthcare costs to the patient, expedited treatment of some clinical entities, and closer interaction with the healthcare provider—and it can be done from any location, obviating travel expense."
That said, telemedicine is limited. For starters, technology itself is flawed. "Reliance on electronic capabilities [is] bound to [have] mishaps," Gaither says. Plus, "not all healthcare facilities or providers have telemedicine capabilities."
It all boils down to what Gaither calls "patient selection." If you're seriously ill or have concerning symptoms, an in-person visit is vital. Virtual visits are best saved for more superficial ailments. "Telemedicine would be an option for a patient who went hiking and fell in a patch of poison ivy," she clarifies.
Regardless of whether you've ever tried a digital doctor's appointment or if you plan to do so, it seems telemedicine will be around for the long haul. "I think telemedicine is here to stay," Gaither says. "It has evolved as a methodology to render care, virtually, and can certainly be a great triage modality to determine if there is something simple—like a dermatitis that can be viewed, diagnosed, and a prescription submitted quickly."
But once again, for the cheap seats: "For more serious conditions, or situations where a medical encounter is necessary, [telemedicine's] utilization isn't of benefit," Gaither says.
And what if you're looking for an OB/GYN who practices women's health via the internet? "American College of Obstetricians and Gynecologists has a website to view providers in the area, which one can call and determine if the provider has telemedicine access," Gaither says. There's a first time for everything.
Want more stories like this?
Are We Hiding "Diet" Behind "Wellness"?
Beauty Foods You Need to Have in Your Cupboard
The Spices Missing from Your Diet That Will Change Your Beauty Routine