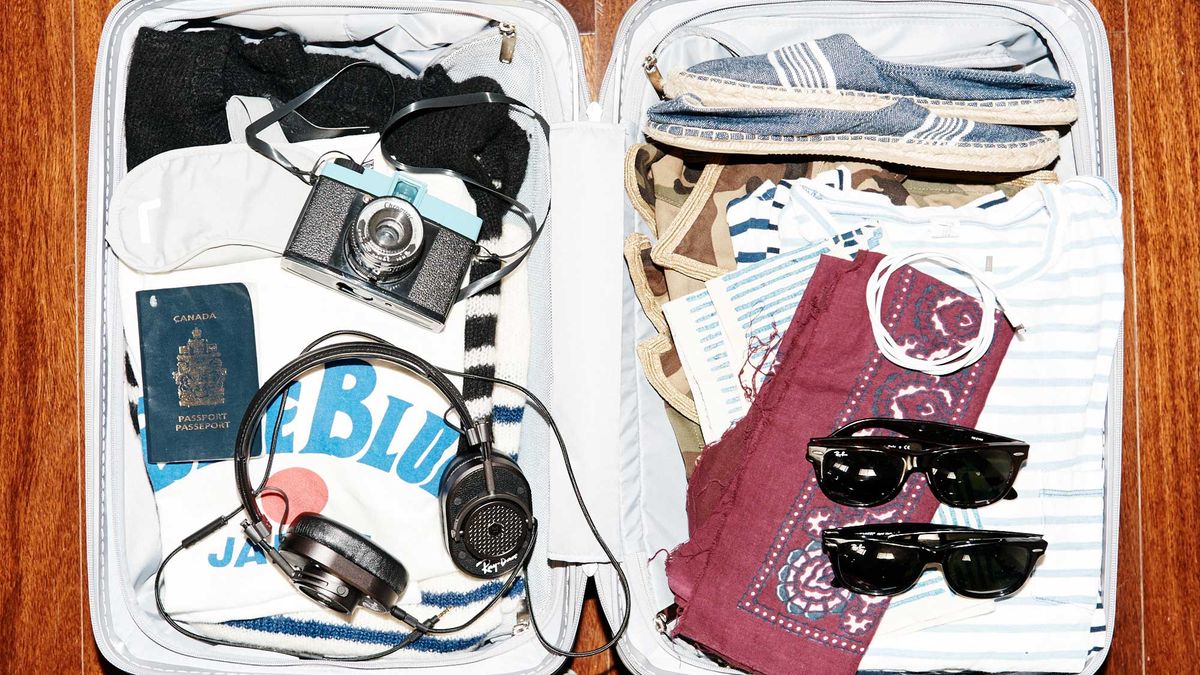 Travel
Anything is possible in 2020.
Packing is a bitch. There, we said it. Destination weather is unpredictable, it always feels irresponsible to pack any less than six pairs of shoes, certain pieces aren't meant to be folded (seriously, what are you supposed to do with hats?), and let's be real, nobody wants to shell out for overweight luggage fees. But we
'
ve learned a thing or two in our time in the sky. And, you know, almost missing our flight. We
'
ve become so pro at it, it practically takes us a minute to get all of our stuff together. Just follow all our rules below.
---
*Always* Have an Extra Set of Toiletries On Hand
This may be the best travel hack ever. Instead of taking from your daily rotation of products, have a travel-specific toiletry bag packed with duplicates of all of your favorite products, so you can simply toss it in your bag when it's time to jet. We recommend travel-sized, TSA-friendly products so that you don't get your
favorite products
taken away when you opt for a carry-on.
Packing Cubes
Meet the holy grail of organization accessories: the packing cube. It
'
ll help you know exactly where things are in your bag, keeps your shoes away from your silks, and doesn
'
t require strategic folding techniques. Just throw it all in, and zip
'
em up.
Pack In Outfits
Lay your outfits out by day and event, and make a point to include as many of your staples as possible. That favorite
white tee
of yours and your
go-to denim
are perfect pieces to take you from morning to night. Not only does it make getting ready on your trip a breeze, but you
'
ll actually wear everything you
'
ve packed. Maybe you
'
ll even have some leftover space for some souvenirs.