How Adam Hunter Designs Some of the Nicest Interiors in the World
And his top tips to copy.
Decor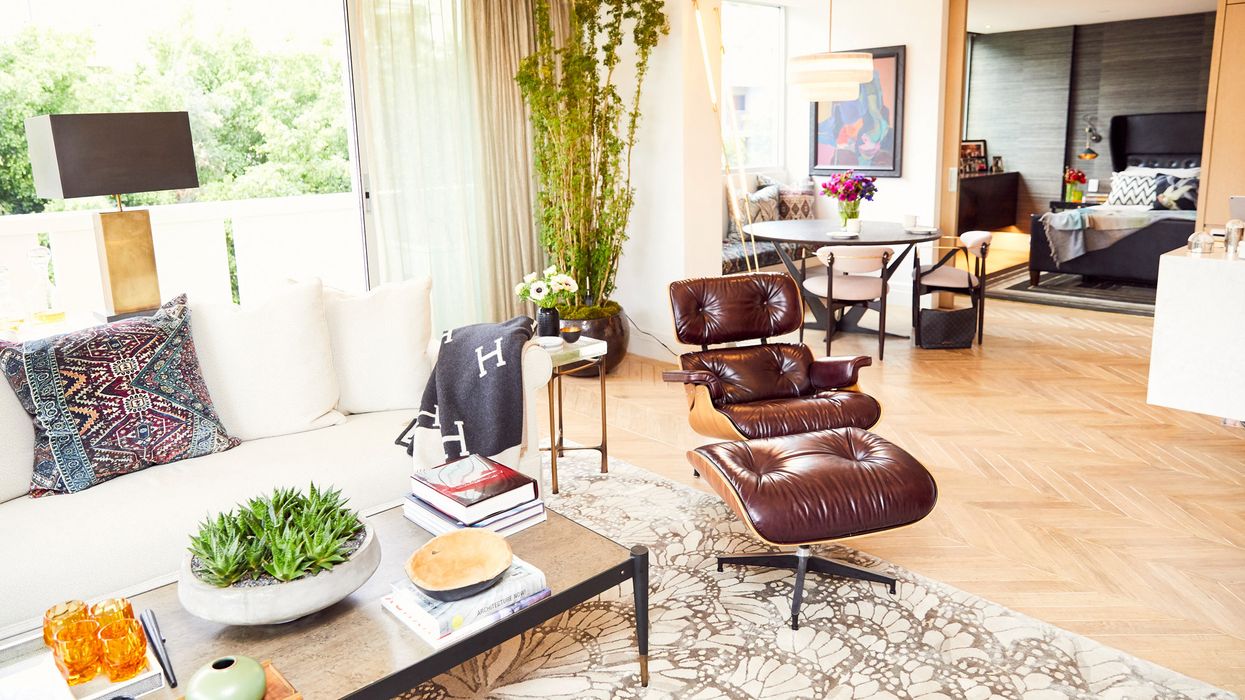 Our recorder was *on* the minute we walked into the home of
Adam Hunter
, one of Hollywood's top interior designers. He has one of those jobs that
seems
like anyone with good taste can do, but the truth is it takes a trained eye to design a
gorgeous room
. And, in his case, a method learned from years of redoing places big and small, with budgets ranging from humble to infinite. While he falls into the "no rules" camp of interior design, he does have a few guidelines for making a room look like, well, a professional did it.
"My big phrase is 'Trust the process'—I have it in neon above my desk in my studio," Hunter tells us while we chat over his massive marble kitchen island. He tells us he likes to design in this order: color, tiles, finishes, lighting, rugs, furniture, and
art
. "The minute the micromanagers and the neurotic people's brains kick in, everything goes out the window.
Trust the process
. It's almost scientific." Even if you can't spring for Hunter himself, here are a few of his tips for designing a spot you'll love.
---
1. Light Floors, Not Dark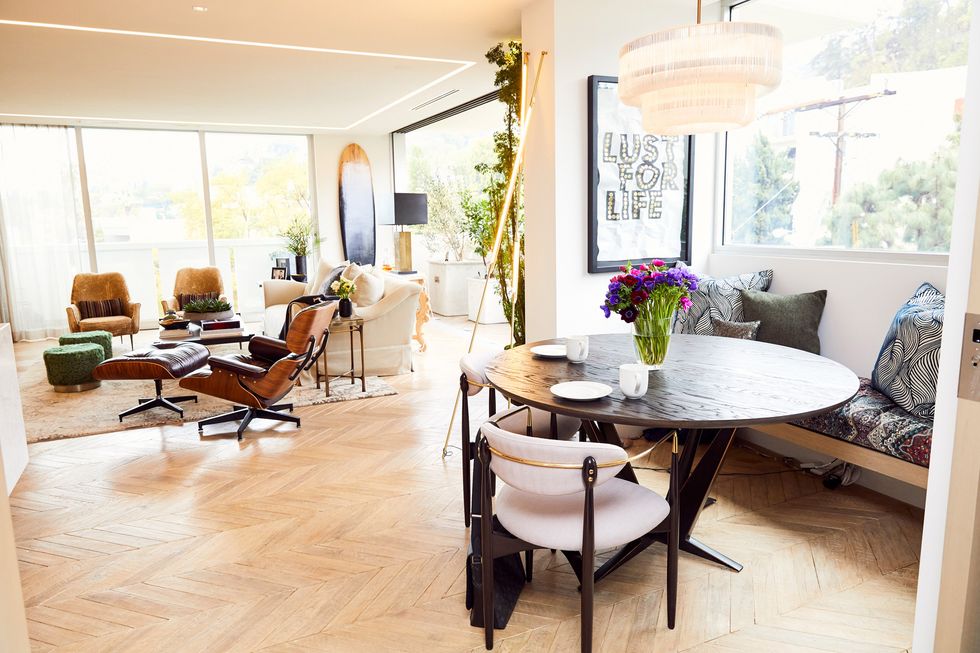 "If you're going to do black floors, you're going to have a huge commitment on your hands, because black will show everything. I have a client with the most beautiful black floors you've ever seen, and they're perfect. She's never let anyone in her house in five years. Do I think that's the right thing? No, I don't. I think you should scratch your floor some. Light floors are easy to bang up."


2. Think about Lighting More
"Lighting is the jewelry of the house. It is the most important thing. It will retain your money next to art and rugs, because it will make everything in the space look nicer. People will build a house, put dot dot dot dot dot dot all over the ceiling, and they'll be like, 'Why does it look bad?' In my place, I gotta say I did come up with the halo light, which I think is pretty cool. I think lighting is going that way. You're going to see less holes in ceilings."


3. Invest in Rugs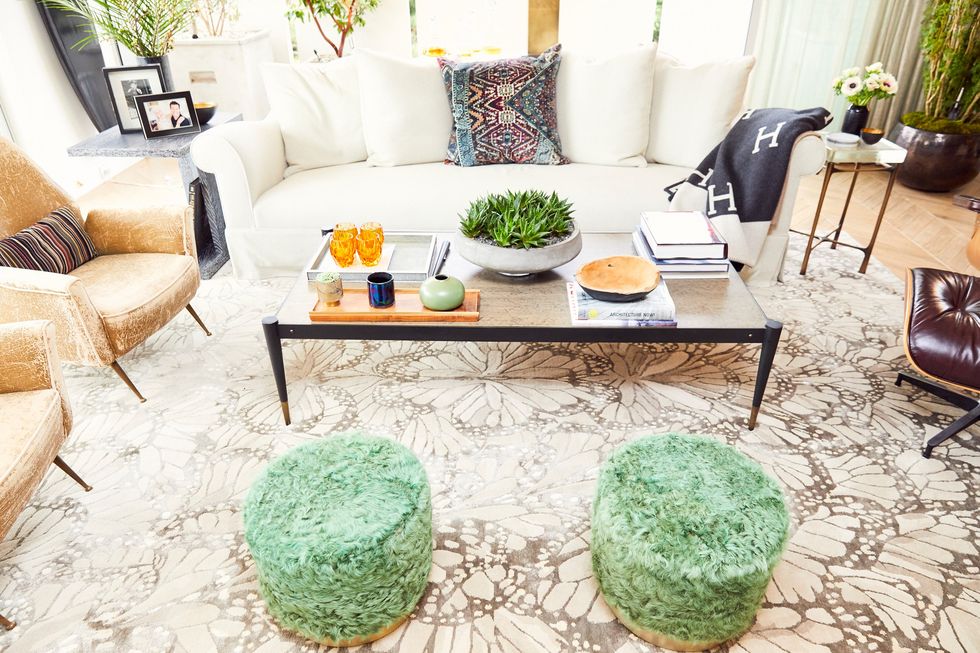 "Rugs are expensive because they take a very long time to make. They will stay forever. Animals can't ruin rugs—that's a myth. If you get cheap rugs, animals can ruin rugs, but if you have a really 100 percent wool rug, it will always come out. Red wine is the toughest, but that will still come out. Fabrics and sofas, that's different, but rugs are tough as nails, and they retain their value also."


4. Furniture Actually Comes Last
"This includes upholstery, wallpaper, fabrics, and drapery. Furniture is something for which the clients' tastes will get better. And at the end of the process, these people who are literally like, 'I don't know...a dark sofa.' We go to Holly Hunt and we get the dark charcoal, and then I'm like, 'Job done.' I had my sofa so perfect for so long, and then I brought a dog home and everyone's like, 'Why are you letting him on it?' And I was like, 'Because it's him.' It's joy. It's the patina of it. It has to be liveable."


5. Wait, Art Actually Comes Last