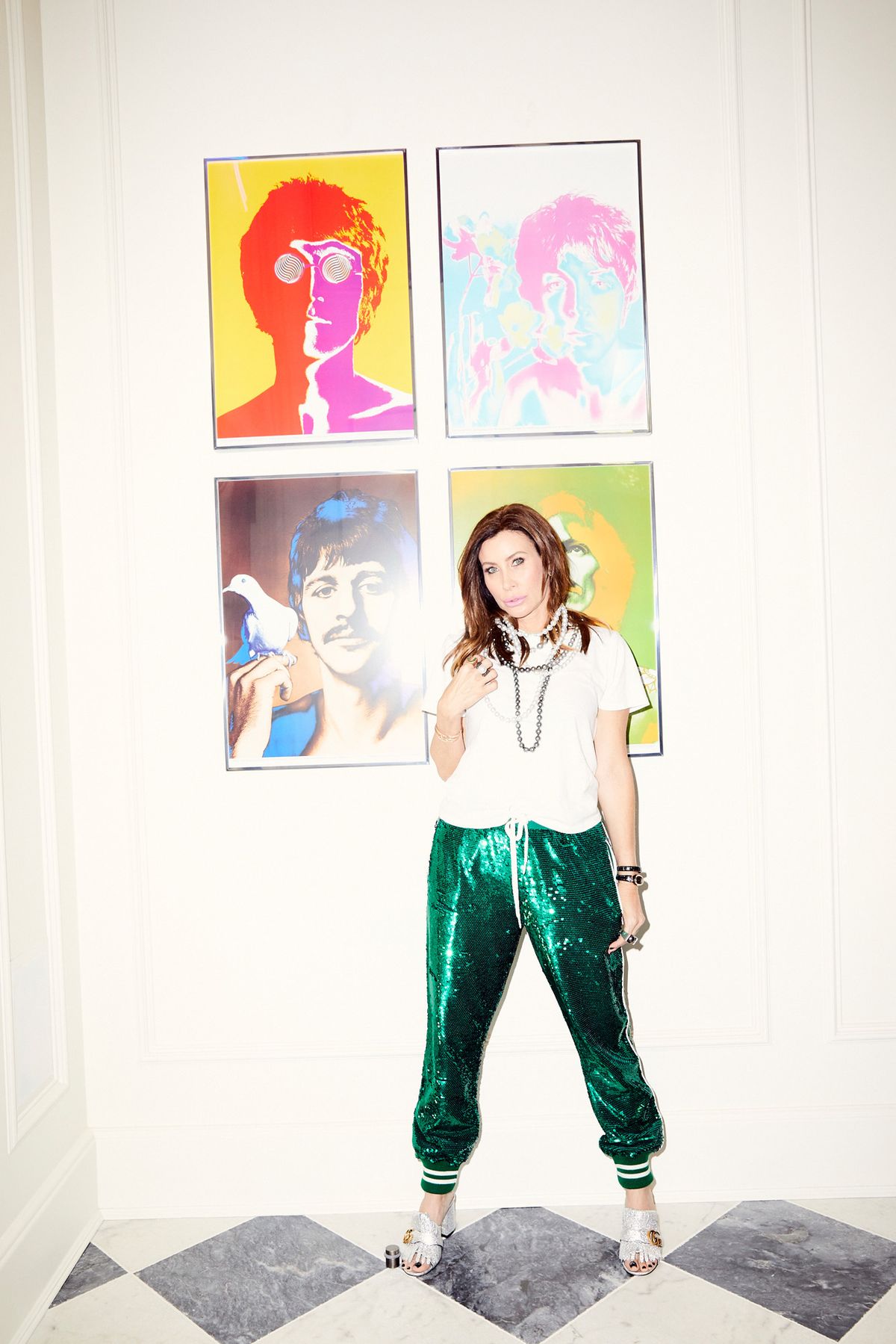 Closet
And don't even get us started on the shoes. Los Angeles.
Tristan Kallas
Hannah Baxter
Spending a Sunday afternoon cruising down Mulholland Drive is a quick way to generate some serious housing envy. The 90210 neighborhood is home to some of Hollywood's biggest actors, stylists, and power-players. Lucky for us, we're able to peek inside some of
the most *epic* homes around
, but noted art patron and vintage collector Sydney Holland might just take the cake. We're talking Gucci, Fendi, and CHANEL for days. Not one, but TWO incredible closets (complete with a fully stocked wine fridge, because 
naturally
). And of course, there was the Hermès. It's always promising when we enter a closet and immediately see a hot pink neon sign that reads "
Need Money for Birkin
." We love a girl who knows what she wants. Holland has collected over two dozen bags to date, most of which line the perimeter of her ready-to-wear closet (a few are housed in the vintage archives across the hall). "I mean, who doesn't like a Birkin?" she laughs while casually posing next to Richard Avedon's iconic Beatles portraits in the foyer. "I started collecting [Hermès] probably about 10 years ago. I just love the Kelly bag, and I love the whole story about Jane Birkin and Paris." Her penchant for collecting isn't just limited to fashion, as evidenced by the museum-quality artworks that line nearly every wall of her home. "They're a smart investment," Holland remarks about her Birkins as we pass another Andy Warhol original on the staircase. "They're like art. I don't wear them every day. They're more just things that I love."
Click through to read where Holland sources the majority of her vintage pieces, how she became an art world veteran, and her advice for anyone who dreams of starting their own fashion archive. Plus, shop her closet here.