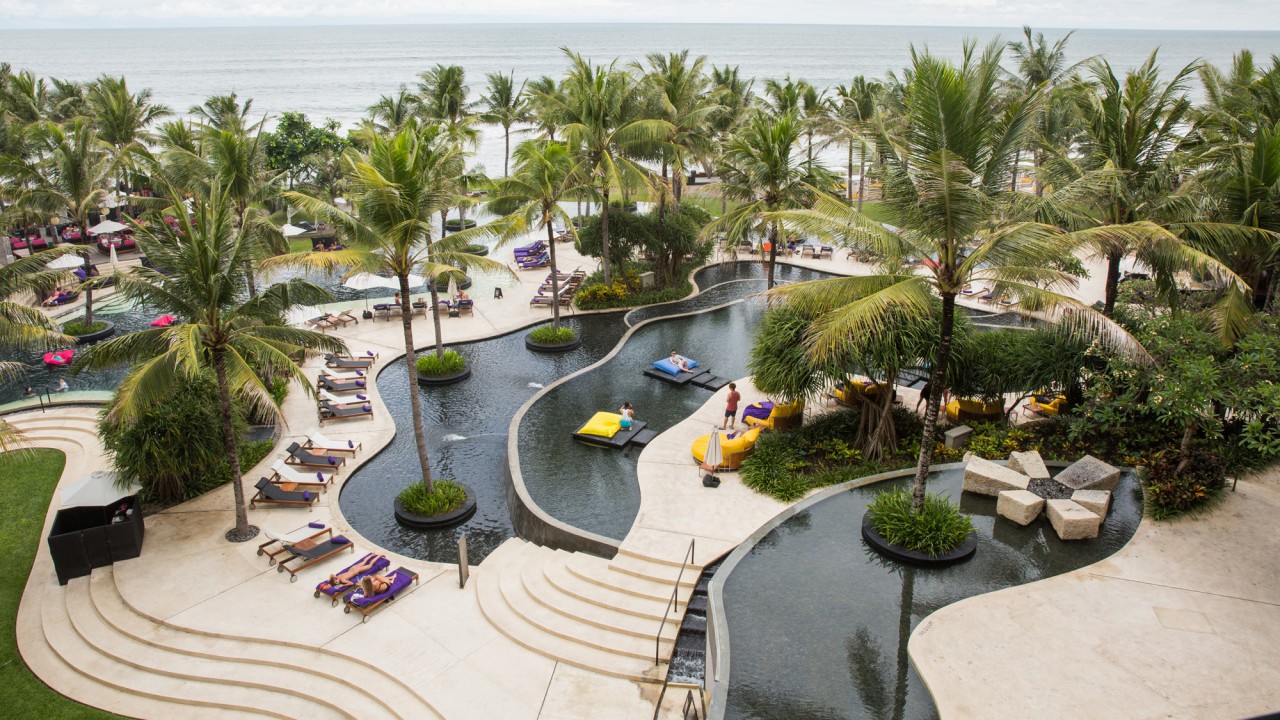 The 11 Best Places to Spend the Holidays
Because you're going to need a vacation from your vacation.
When you're finally planning that long-awaited vacation, picking a spot to get away from it all is of the utmost importance. This has everything to do with three things: if you'd rather embrace the cold or escape to a sandy beach, margarita in hand; if you're seeking thrills or a calm oasis; and of course, your Instagram aesthetic. Don't worry about that last one—we're secretly guilty, too! So instead of stressing about where to spend your precious time off from work, we gathered some of the most *epic* Cov-approved travel destinations. Check out our alums' 11 must-see spots, whether you're craving thrill, chill, or somewhere in between.
Type "Stockholm wintertime" into Google, and you'll receive a myriad of lists from locals on how to survive the cold, but venture to Sweden's capital this holiday season, and you'll experience a place few tourists get to know. Stockholm will provide you with the most authentic of winters—as in, actual frozen lakes are skating rinks. Start your day on a ski slope, enjoy a midday coffee (or, as the Swedes call it, "Fika"), and end it at the spa, naturally.
If Instagram existed back in the 1960s, you would've been all over Yves Saint Laurent's page. Morocco seems to be on the top of every fashion queen's travel list this year, and when you see the city's architecture, the Majorelle Garden, and the new museum dedicated to Saint Laurent's work, you'll see why. Side note—it doesn't matter if you're exploring a hole-in-the-wall restaurant in the Souk or the newest hotspot, you're guaranteed to eat great tagine.
We wish London's snow-covered charm existed in New York, because we would happily trade the hustle of holiday shopping on 5th Avenue for Oxford Street or Bond Street or the Kings Road (you get the point) faster than you can say afternoon tea. Here's some insider information—when the snow sticks to the ground in London and is perfect for making snowmen, the Brits call out "the snow is settling!"
For those who live for a *scene*, Miami is the place to go. It's as if you're in a completely different time zone —sleep (poolside) during the day, and rage (tableside) at night. There's truly no off season in Miami, but December is without a doubt peak season. Get your fix of dancing, sun bathing, shopping, and people-watching everywhere, since sweat sessions at the gym are just as scenic as the clubs.
Visit Bali, and you'll sort of feel like saying, "It changed my life," no matter how cliché it might sound. Alone, with someone, in a group, it doesn't matter—you'll hike to the most jaw-dropping views you've ever seen, visit the world's most incredible beaches, and end the day with yoga, naturally.
We're not quite sure if St. Bartholomew came up with the idea of dancing on tables every day at 3pm, but we'll definitely raise our glasses of rosé to him. People say St. Barths is the stomping grounds of the friendly French, or at least that's what the locals told us. We're all about this Caribbean island's electric vibe and incredible boutiques (think vibrant silk two-pieces, pom-poms, and straw hats for days).
Winter temperatures don't often dip below freezing in Tokyo, so you're free to roam the city looking "winter-cool" as opposed to another walking snowman taking up street space and demanding more layers. We encourage you to indulge in everything Tokyo has to offer —delicious food, hot springs, crazy-good markets, landmarks, and more!
Walk the streets of Tel Aviv, and you'll suddenly find yourself smiling. We haven't quite narrowed it down, but something about the spirit of the people, the incredible food smothered in hummus and tahini, and the insane culture of this city makes us blissfully happy. Warning—the lyrics "Tel Aviv Habibi Tel Aviv" will be stuck in your head well into 2018.
We feel like everyone should have safari on their bucket list, and we hate to point out the elephant in the room (pun intended), but Kenya is the place to do it. In addition to your quintessential Jeep rides and eating breakfast amidst giraffes, you can explore the country's rainforests, beaches, tree houses, and the Old Town. Kenya really is your ultimate family vacation spot.
If you're into shows, music, food, laughter, and just general happiness, then you've probably already booked your tickets to Nashville this season. For those of you who haven't—did you hear about the shows, music, food, laughter, and happiness? You probably won't get snow, but you will get some holiday spirit.