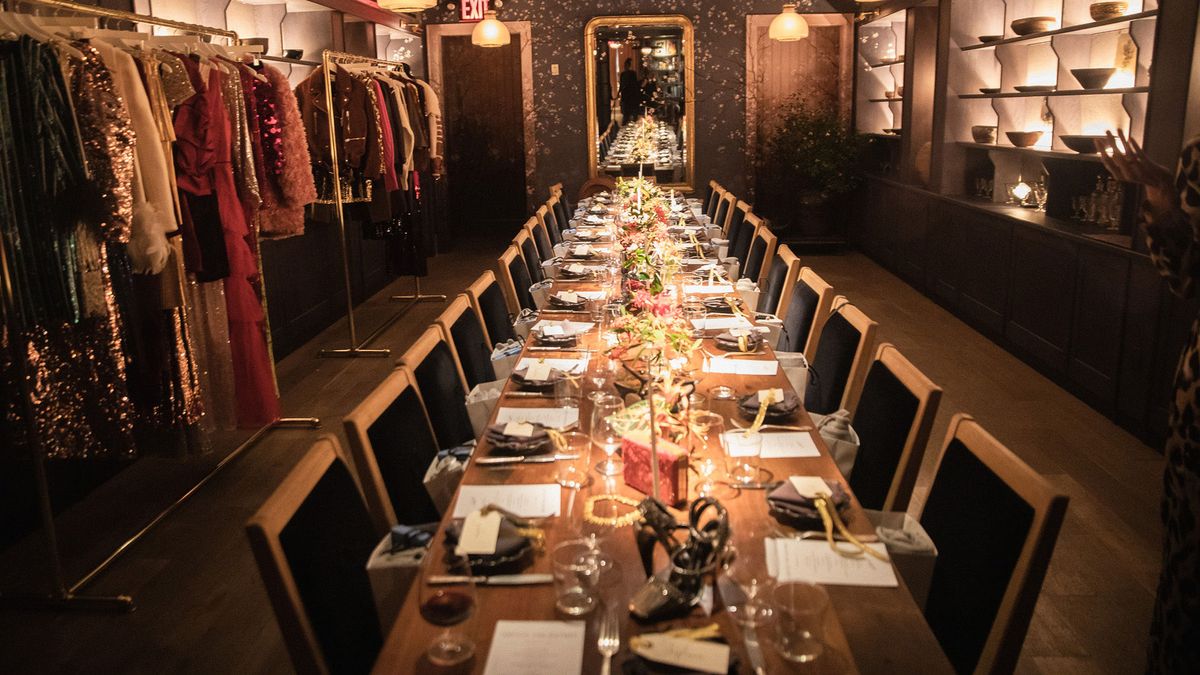 Living
Last week we celebrated with fashion, friends, and champagne—what more do you need? In collaboration with The Outnet.
Rob Berry
There is no lack of parties to attend on any given night in NYC (the city
truly
never sleeps), though in order to lure us and our friends out when there are pajamas to be worn and Netflix to be watched, we're going to need a few things: a beautiful setting, great conversation, and delicious food and drinks. Lucky for us, such was the scene last week at La Mercerie in Manhattan, when we joined
The Outnet
to host some of our most fashionable friends.
Between the looks worn by
TK Wonder
and
Cipriana Quann
, the rousing toast from Coveteur co-founder and Editor-in-Chief,
Stephanie Mark
, and the menu of seasonal French fare, it was a night we won't soon forget. And oh, did we mention the racks of
holiday
and winter pieces in the background, plucked straight from The Outnet? Talk about decor we can get behind.
Click through for a look at our evening with The Outnet.
---