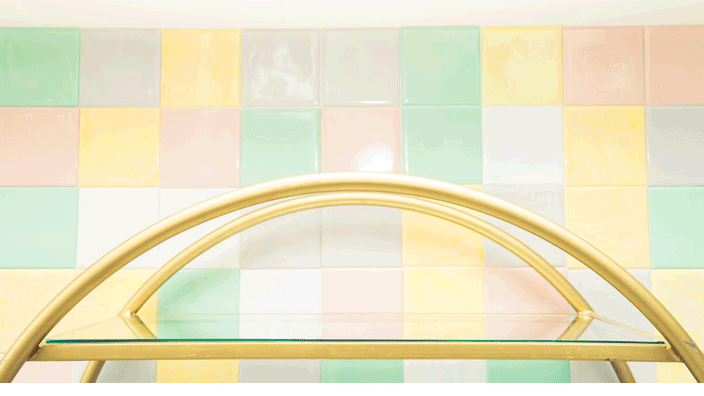 Living
From liquors to tools, you'll be an expert bartender in no time.
There are many obvious markers of adulthood, like getting married, or knowing how to do your taxes, or memorizing your social security number without needing to text your parents. It's a spectrum, people. But an often overlooked and undervalued sign that you have your shit together is a grown-up bar at your very own apartment. You don't need to go out on a Tuesday night and slam $5 PBR tallboys (although that still has its charm occasionally) because you have all the tools to whip up a perfect dirty martini right at your fingertips. And if you don't yet, no worries. We're here to help.
To get all the intel on what tools and liquors you need for a well-stocked home bar, we consulted with
Jason Mendenhall
, the owner of
The Wayland
,
Good Night Sonny
,
The Wild Son
, and
The Lost Lady
in Manhattan. Aside from his time as a bartender, general manager, and chef, Mendenhall also has over 100 bottles of booze
in his pantry at home
, so we can vouch that he
knows
what he's talking about. From the basic cocktail recipes you should have in your arsenal, to the bartending tools and fruit you should always keep stocked, here's everything you need to know to create the perfect bar at home.
---
What differentiates a good home bar from a bad one?

"A good home bar will have all the tools and products you need to make your drink without a fuss. Everything is readily available."

What tools are essential for a standard home bar?

You'll need:
What liquors and liqueurs should someone invest in when setting up a home bar?

1. Vodka
2. London dry gin
3. Light rum
4. 100% blue agave blanco tequila
5. Bourbon
6. Rye
7. Mezcal
8. Single malt scotch
9. Angostura bitters
10. Campari
11. Cherry Heering
12. Yellow Chartreuse
13. Fernet Branca
14. Aperol
15. Red vermouth
16. Dry vermouth
17. Sherry
18. Champagne/Cava


What types of glasses and how many should someone have?

"Six to eight of each of the following":

1. Rocks glass
2. Collins glass
3. Coup glass
4. Shot glass
5. Red wine glass
6. White wine glass
7. Champagne flute


Should someone keep a certain type of fruit readily available, and if so, which ones?
"Lemons, limes, oranges, maraschino cherries, and olives will cover a lot of ground. You will also need simple syrup and agave nectar."
What kind of setup are you a fan of the most? A bar cart? A designated counter space? An island?
"It all depends on the space and how often you are entertaining. If you have the space, building a little bar with the back bar is a lot of fun. My tip for designing the space would be collect all the products and tools you need, and make sure that the space you pick has enough room to cover all these essentials. In my apartment, I use a cabinet designated for the bar, and when I'm entertaining I open the cabinet and drop-down bar on the top and front of it."
What are some of your favorite companies for bar tools and accessories?
"
Korin
for the Japanese bar tools. And honestly, Amazon for a wider base of suppliers."
What three cocktails should everyone master before hosting and making drinks for guests?
Old-fashioned
Ingredients:
1⁄2
tsp sugar
3 dashes of Angostura Bitter
2 oz Bourbon or Rye, based on preference
Garnish: orange peel
Glass:
Rocks, served with a 2" x 2" block of ice
Tools:
Mixing glass, julep strainer, bar spoon
Directions:
1. Put sugar in the bottom of the mixing glass. Add angostura bitters to the sugar.
2. Add bourbon, put a few cubes of ice in the mixing glass, and start to stir the ingredients with the bar spoon.
3. Add a few more ice cubes and continue to stir for about 30 seconds.
4. Then, using your julep strainer, strain into a rocks glass over a 2" x 2" block of ice .
Tommy's margarita
Ingredients:
1⁄2
oz agave nectar
1 oz fresh lime juice
2 oz tequila
Garnish: lime wheel
Glass:
Rocks served with a half-salt rim
Tools:
Cocktail shaker, Hawthorne strainer
Directions:
Combine ingredients in a shaker with ice, shake to chill, and strain into a half-salt-rimmed rocks glass.