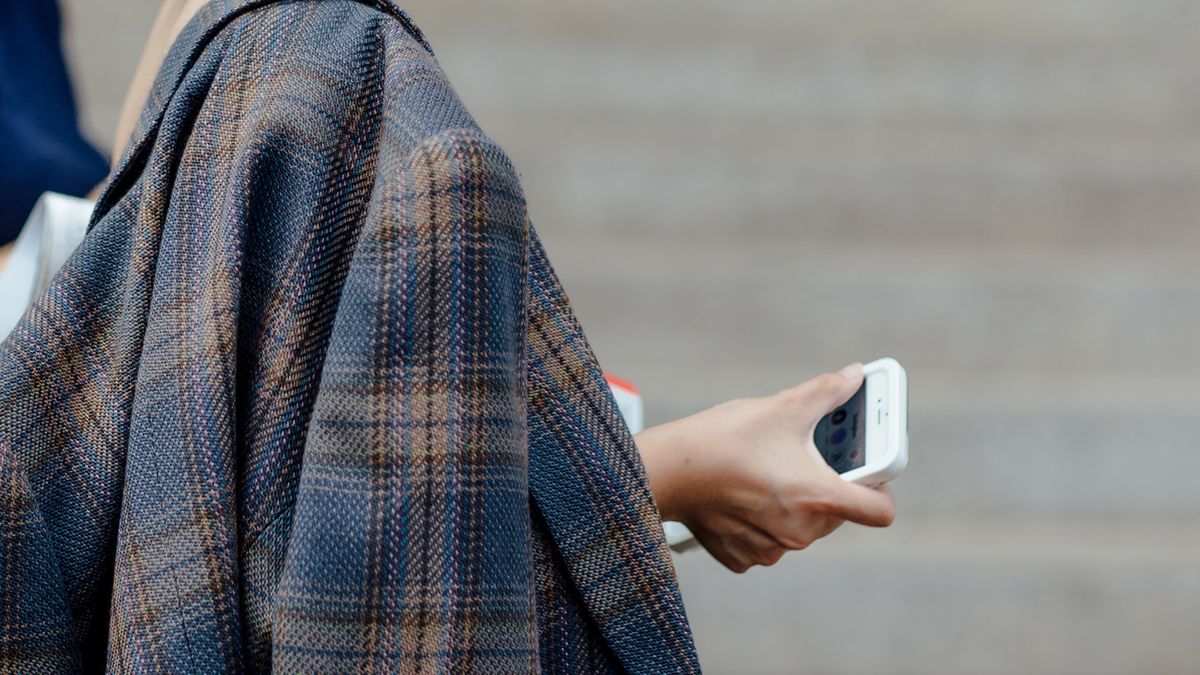 Culture
Is It Time to Cleanse Your Social Media Feeds?
Here's how to do it.
Paige Campbell Linden
If you're sick of certain people popping up in your various feeds on the regular, you might have reached the point at which you're ready to block them. To that, we say: More power to you, and godspeed. But if that annoying person is actually a relative, or an old friend you've lost touch with but don't want to alienate, or a frenemy of some kind, there are methods to quiet their loud bikini pics and shots of freshly foamed matcha without actually blocking them.

Whether you're ready to block a few folks or you're just hoping to tone down the constant barrage of information coming at you like a technological freight train, there are more options to consider than just regular old blocking, as New York reports. (Have you considered the soft block?)

Here's a breakdown of the ways you can tell your feed to chill the F out.
 

Block (Level 10)
As the proverb goes, if all else fails, block their ass. But proceed with caution. Entire stories have been written about
how to tell if someone blocked you on Facebook
and
Instagram
, and though both take a little sleuthing, you can definitely tell if you've been blocked—unless there's a chance someone deleted their profile overnight. (It happens!)
Twitter is a little more blunt about it: If you navigate to someone's page and
you've been blocked
, you'll be greeted by the following friendly message: "You're blocked. You can't see or follow [the blocker's] Tweets." At least you don't have to do any detective work. 
Mute (Level 5)
Ah, muting. The big three—Instagram, Facebook, and Twitter—figured out early on that you simply don't want to see your Aunt Sally's 37 daily cat posts, but you don't want to block her, either. And so, the dreamy mute button. On Twitter it's easy: Just hit "mute" instead of "block," and never read another tweet from your kindergarten best friend again.
Same goes for FB, though it's known as "unfollowing" instead of "muting" in those parts. You can also perform a temporary mute on Facebook by selecting "snooze," which is a selection that doubles as an opinion. ("Snooze" to the guy I knew in Santa Fe who always posted pictures of electronic equipment.)
On Instagram, you can only mute from the three-dot menu that appears on someone's posts. But if you'd prefer, you can relegate a user to the "restricted" list, which allows you to accept or reject their comments before they post and moves their DMs to a separate area. 
Soft Block (Level 1)
The soft block rose to fame this past summer,
thanks to a meme
, which is how things rise to fame these days. But it was always there—you just might not have known about it. Maybe you'd rather your conservative cousin doesn't see the racy photos you post to your IG, but you want to keep tabs on her cute dog
'
grams. Solution: Block her, and then immediately unblock her. You'll still see the Dalmatians, but she won't see your beach antics.
The same procedure applies over at Twitter and Facebook. Of course, this doesn't prevent the recipient of your soft block from following you again if and when they notice they're not following you anymore, which is a slight problem. But only a slight problem! Because, hey—if these are your biggest problems, you're blessed. 
Want more stories like this?
What Is the Future of Technology?
You Can Now Major in Instagram
Is Apple TV+ Worth It?