I Finally Found a Clean Mascara That I Love
The new beauty brand that's about to be on every bathroom shelf.
Makeup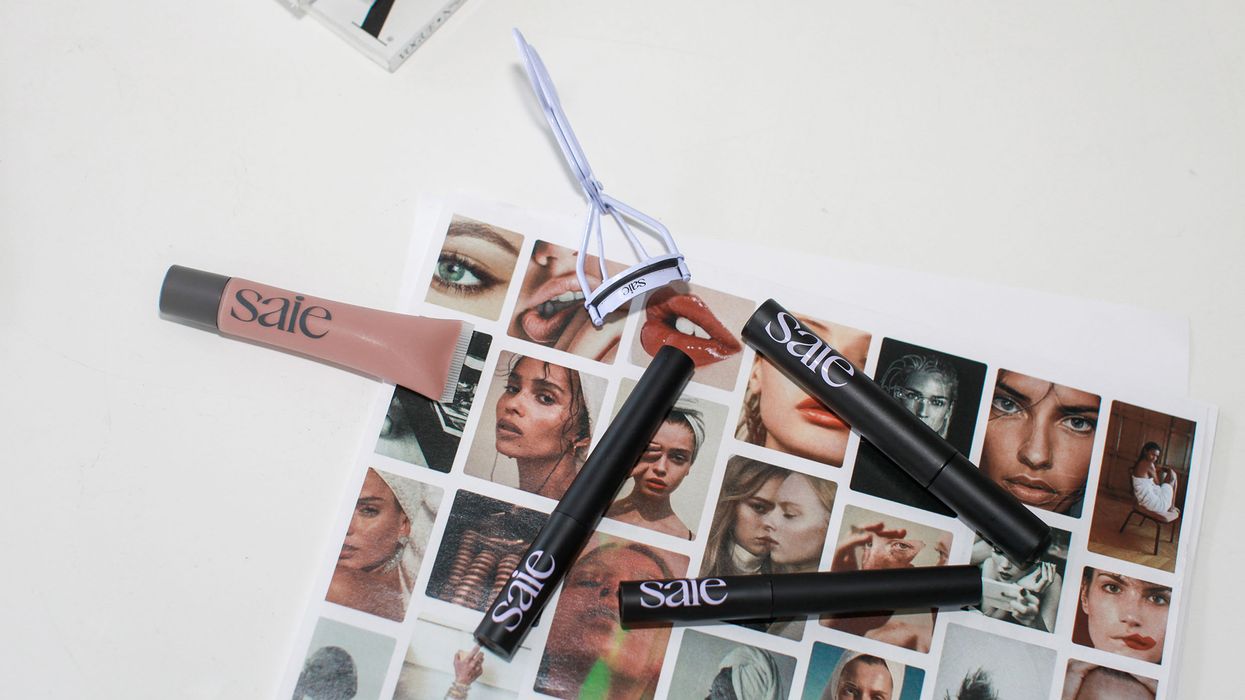 Like many of you, I've been making a conscious effort to clean up my beauty routine these days. No, I don't mean tidying and
organizing my products
(although that is still very much on my mind); rather, I'm searching for
products
that don't contain harmful ingredients like sodium lauryl sulfate and phthalates, among others. And while I've had moderate success in my skin-care choices, color cosmetics have proven more difficult. There are some lipsticks I love that contain synthetic colors, and finding a natural mascara has been nearly impossible—until now.
Saie
is the brainchild of former Estée Lauder executive Laney Crowell. After working for several years as a fashion editor and then moving to one of the biggest beauty companies in the world, she had seen her fair share of products and brands, but was feeling increasingly disappointed with the lack of clean options on the market. So she teamed up with her Lauder colleague Sarah Tallman, as well as wellness influencer Geri Hirsch and CAP beauty alum Hanna Wiegers, to launch Saie (pronounced "say"), an elegant line of makeup essentials that are not only clean, but contain the highest-quality ingredients available.
---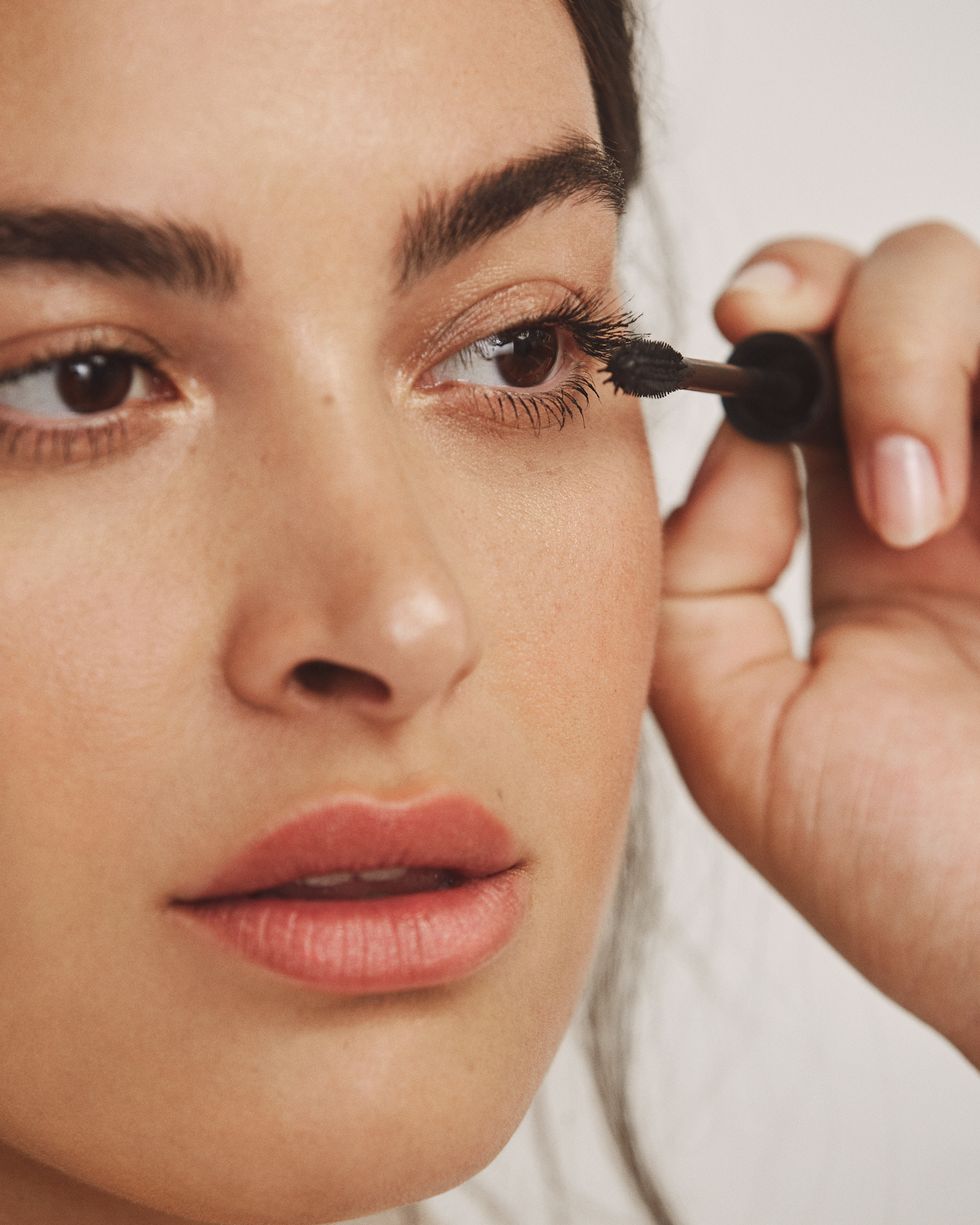 Photo: Courtesy of Saie
The trio of women she brought on to the company handle product development, creative direction, and sustainability, respectively, which has resulted in a brand that feels chic instead of crunchy and is not only a welcome alternative to traditional cosmetics, but one in which you never feel like you're sacrificing quality or fun. "I never felt like I could go into the stores I wanted to shop at," Crowell explained when we met ahead of the launch. "It was like I was missing out." Thankfully, her four debut products will help like-minded beauty lovers feel like they, too, are able to have high-quality choices when shopping for new makeup.
The collection has two Brow Butters, aka brow gels, in clear and tinted (there is only one color at the moment, a taupe-y brown), in addition to the Liquid Lip Balm, a creamy rose formula that gives your lips just a subtle flush of color. But it was Saie's Mascara 101 that had me chomping at the bit to try. Since I'd recently learned from a makeup artist that you absorb the most product and ingredients through your eyes (rather than your lips, like I'd always assumed), I had high hopes for this clean formula. And to my surprise and delight, it delivered.
After curling my lashes with the brand's lavender-colored curler, I swiped on a thick coat with the wand's short, stout bristles. The formula contains beeswax (humanely derived, Crowell assured me) along with shea butter to condition. It never felt chunky or difficult to coat the lashes from root to tip, but I was wary of the dark black formula dripping down my under-eyes by midday. At 3:00 PM I checked my desk mirror—no racoon eyes. By 6:00 PM there was the faintest shadow, but that occurs for nearly every mascara I try (unless it's waterproof). My lashes stayed lifted from the curler, and they looked full and fluffy, just the way I like them. Maybe they didn't have as much drama as I'd want for a Saturday night out, but for an everyday minimalist look, when I just want my eyes to resemble Bambi, it's pretty much ideal. And if that's not enough to entice you to try a clean cosmetic, everything from the line retails for under $25. Take that, beauty budget.
Saie's line of clean makeup products launches today, November 7, and is available on
saiehello.com
 and
goop.com
on November 8.
Photos: Courtesy of SaieWant more stories like this?
The 25 Best Beauty Products That Launched in October
4 Ways to Wear Glitter Makeup This Season
The 11 Best New Fragrances for Fall