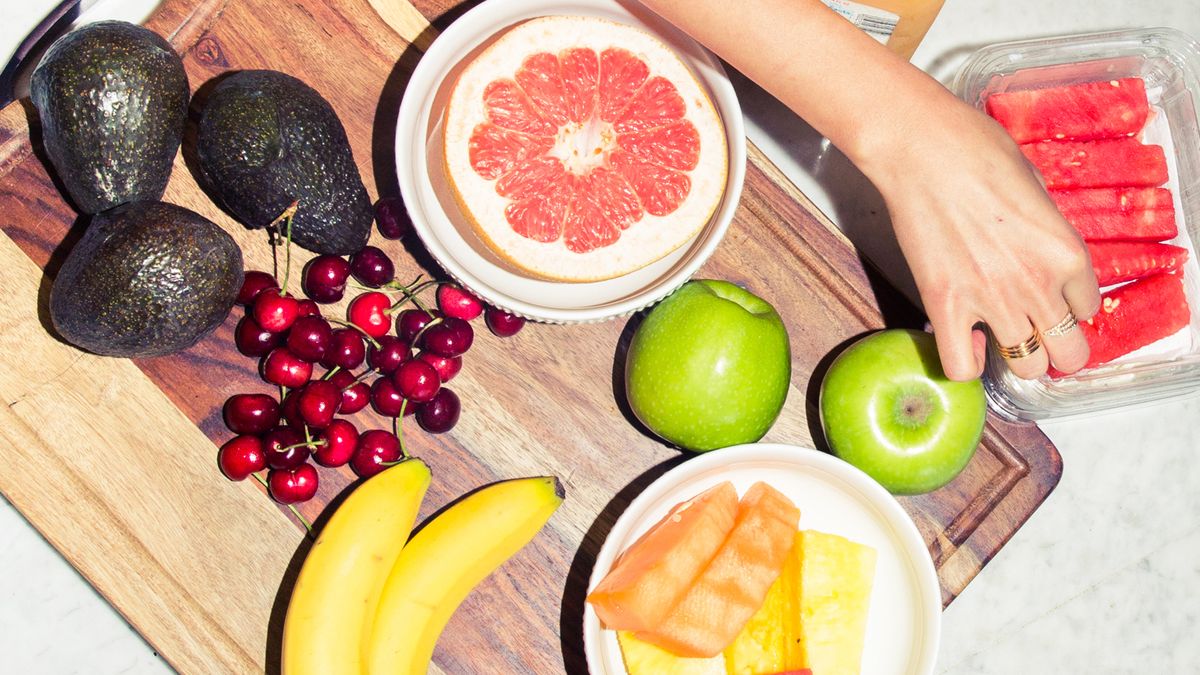 Food
Nutritious options instead of the vending machine.
Not sure about you, but at Cov HQ, between the perishable press gifts and the office-sized treats we bring in as a nice gesture, there's a constant stream of delicious carb-y and sugary desserts testing our willpower to its absolute brink. That willpower especially wanes right around 3 o'clock. But instead of reaching for another still-warm Insomnia cookie, nutritionist and founder of Food Coach NYC Dana James has some healthier suggestions that will satiate your sweet tooth and give you that energy you so badly need to make it to the end of the day.

"Your snacks should do double duty: stop you from getting hungry, and act as an opportunity to get more nutrients. Eating snacks that can be found in a vending machine (even if you didn't get them from a vending machine) will leave you depleted and grasping for that glass of wine at 7 PM. Instead, choose snacks that are vitalizing and support enhanced brain function. This requires a little more prep work, but it'll exponentially reward you with a sharper mind."
 

Instead of chips…
"You could have nori filled with avocado and hummus. The nori is rich in iodine, which helps boost the metabolism, while the hummus and avocado are both rich in brain-boosting nutrients vitamin E, zinc, and magnesium." 
Instead of chocolate…
"You could have warmed almond milk dusted with cacao and sprinkled in coconut sugar. It will give you more magnesium and calcium than chocolate and satisfies your sweet tooth. It's also less than 100 calories versus a bar at 200 calories." 
Instead of granola bars…
"You can make your own trail mix with Brazil nuts, goji berries, and coconut flakes. Granola bars are oatmeal cookies in the shape of a bar. Brazil nuts are the richest dietary source of selenium, and this helps boost the thyroid function for a faster metabolism, while goji berries are the richest dietary source of vitamin C needed for immunity and collagen production. Coconut flakes give a hint of fat to help the absorption of nutrients." 
Instead of office candy…
"...which is just a mindless response, allow yourself to have a mind break and go to the kitchen and chop up some fruit, which is nature's candy." 
Instead of pastries…
"You should think of them as sugar bombs, which drag down your energy and mood. Plan wisely so that you're not at the mercy of an office platter of pastries. If it's breakfast, have eggs. If it's the afternoon, head to Starbucks for an Evolution Fresh green vegetable juice." 
Want more stories like this?
Everyone Is Getting Lymphatic Drainage Massages. What Are They?
8 Moves to Undo All Those Office Hours
What Is Intuitive Eating?