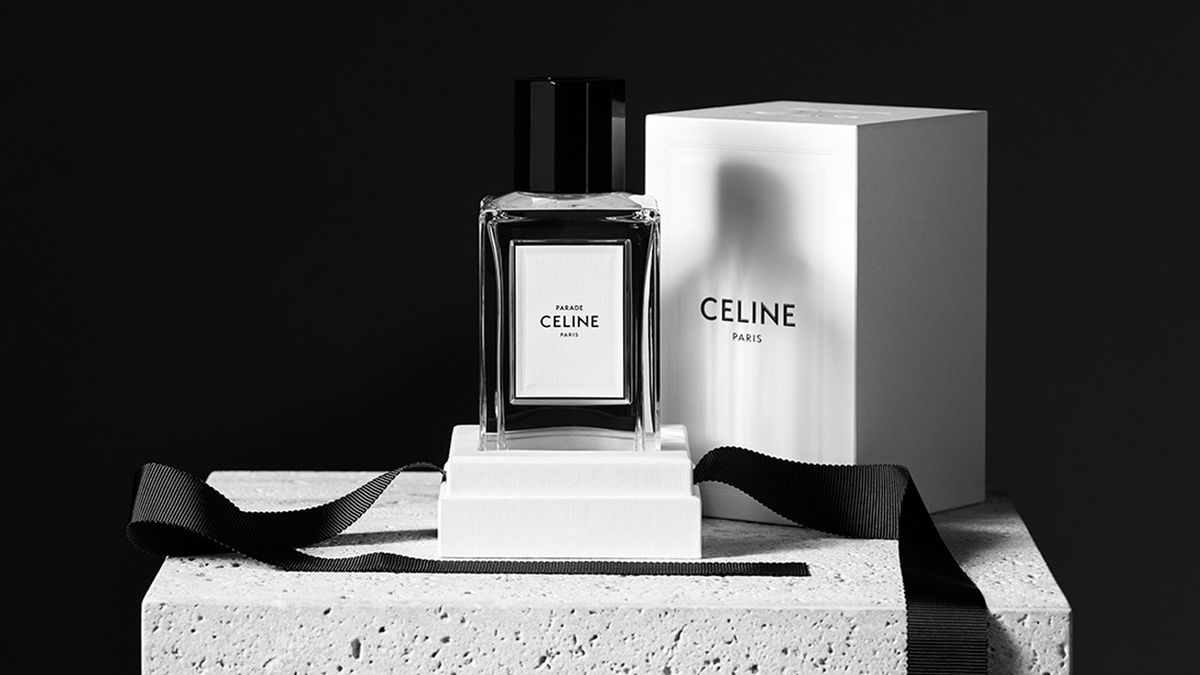 Beauty
Become Hedi Slimane–level cool in just one spritz.
Few fashion designers in recent memory have had as tumultuous a start at a new label as Hedi Slimane for
Celine
. For fans who thought removing the French accent from the brand name was scandalous, recovering from his debut runway show required something between a cocktail and a defibrillator. But now, with a few seasons under his belt, Slimane has found his rhythm as the purveyor of timeless luxury, the likes of which only a Parisian fashion house can provide. That's why we were not surprised (but still adequately delighted) to learn about the brand's first fragrance collection: Haute Parfumerie.
Slimane's newly reimagined vision for Celine is translating to scent in the same way he created the Maison Christian Dior Perfume Collection 15 years ago during his tenure as creative director. Touted as both masculine and feminine scents for day and night, the 11-piece collection blends classic Parisian references, such as the scent Saint-Germain-des-Près, with the laid-back '70 cool from his recent S/S/
'
19 show in Eue de Californie. Altogether it represents an "olfactory journal" chronicling the couturier's journey as a designer, with each of the scents interpretive of a person or place who shaped him and his career.
---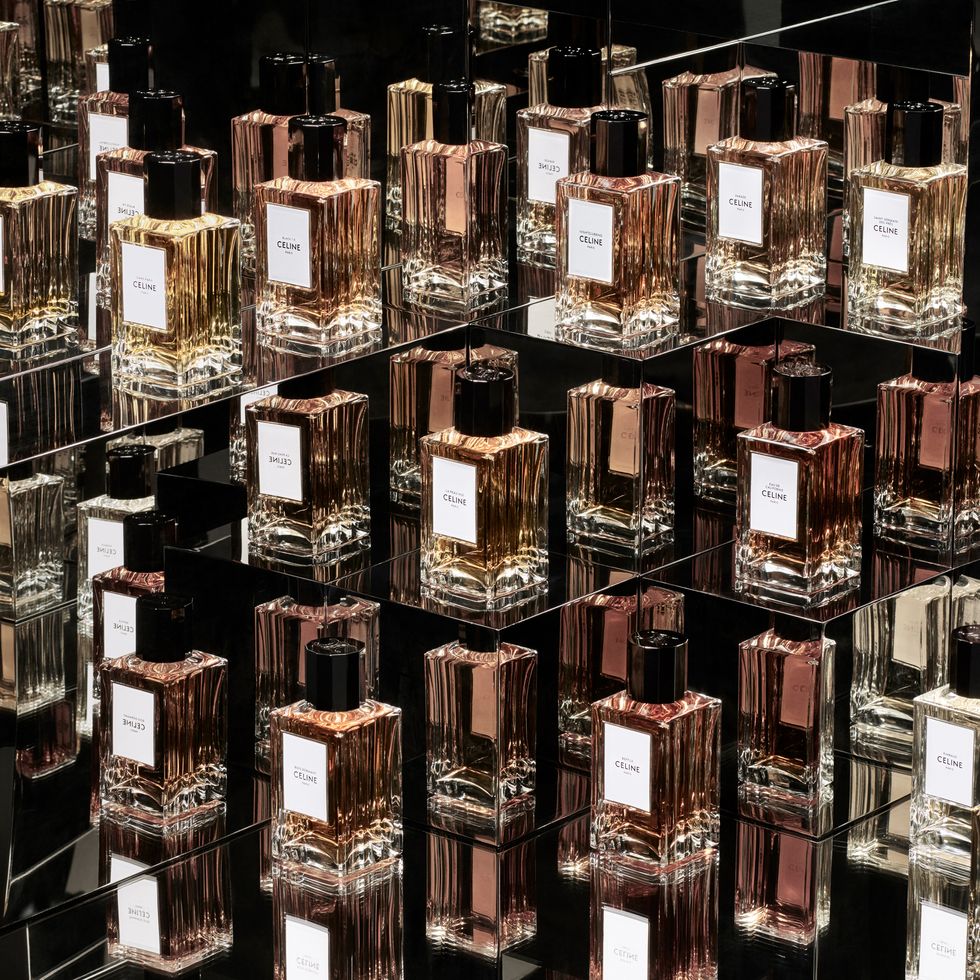 Photo: Courtesy of Celine
The modernist, rectangular glass bottles cut a sleek figure like only a Slimane-designed suit jacket could, hearkening back to traditional French glass-blowing techniques, while the fragrances themselves contain hypnotic ingredients like bergamot, neroli, and white orris butter. A powdery note unities them all, meant to act as a "diaphanous veil placed over the skin." They have the type of warm muskiness you'd expect to cling to your hair after weaving through a crowded fashion week after-party—lingering, moody, sensual, with just a wisp of smoke.
The mysteriously named Reptile scent is perhaps the most challenging, boasting cedar, pepper, tree moss, and leather musk, and raises the question of whether this is an interpretation of how Slimane experiences a lizard-skin bag, or if an animal run-in while on a vacation left a lasting impression. Either way, we're enjoying the aromatic romp through the mind of one of fashion's most prolific and polarizing designers.
If you're lost as to which of the 11 scents (two of which are still set to debut in 2020) is right for you, visitors can experience the scents in person at the Haute Parfumerie boutique at 390 rue Saint-Honoré in Paris' 1st arrondissement. Otherwise, they are available exclusively at Celine stores starting today, November 4, retailing for $320 for 200 mL.
Photos: Courtesy of Celine
Want more stories like this?
The 11 Best New Fragrances for Fall
The 25 Best Beauty Products That Launched in October
The New Natural Fragrance Brand That Makes Your Vanity Instantly More Chic