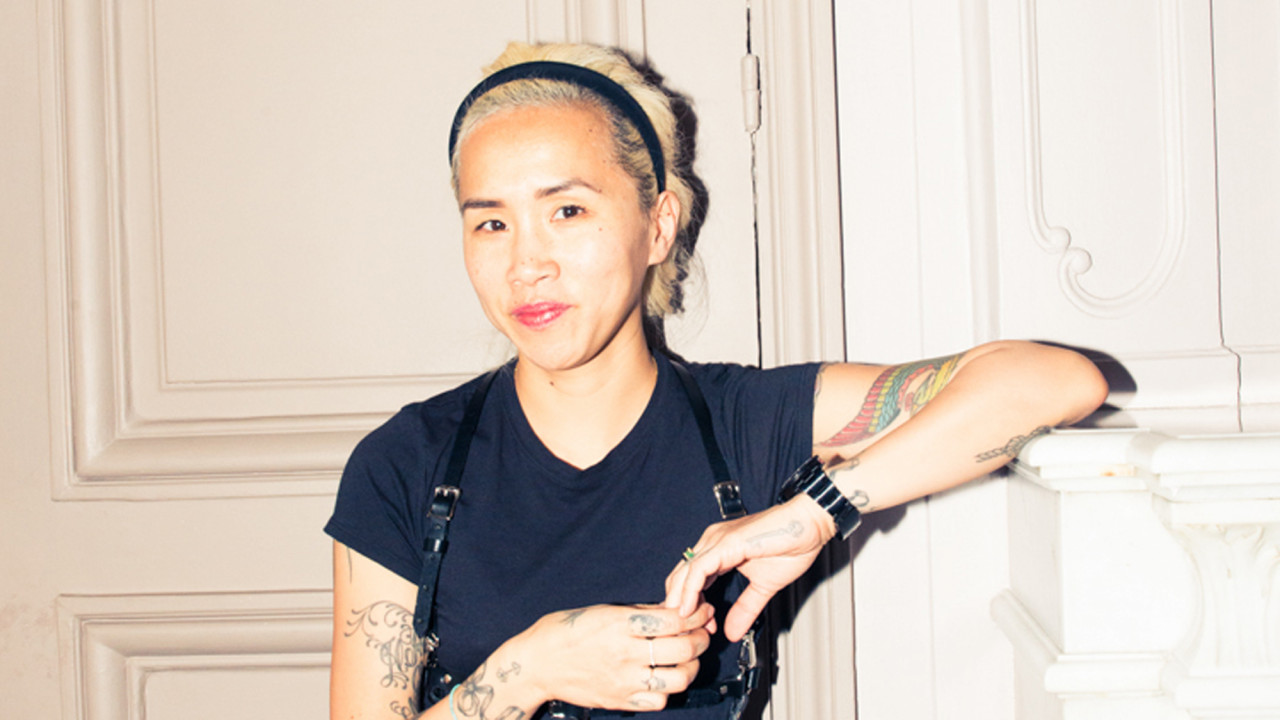 Nike's Latest Collection with Olivia Kim Is Everything
And everything else we can't stop talking about this week.
This week on Open Tabs—an assortment of links we have on our open tabs for the week—we're giving you a peek into our own internet habits and the stories and themes we can't seem to stop talking about, like Olivia Kim's new Nike collaboration, a new version to the Alphabet song, ways to reduce your student loan debt, and much, much more.
1. Nike's Collab with Olivia Kim Is a '90s Dream! (via The Cut)
Nike has always been a leader when it comes to collaborating with the best in the fashion industry. The sneaker giant's latest work is with Olivia Kim, Nordstrom's VP of Creative Projects—they tapped the New York native to design an entire collection with them. Featuring five different styles, including a pair of Jordan 4s covered in pony hair, the collection is set to release November 8th. Needless to say, our sneaker collections can't wait!
2. Different Ways to Reduce Your Student Loan Debt (via Glamour)
If you're about to start (or you still are) making payments on your student loan debts, you're not alone. Women make up about two-thirds of the national student loan debt—that's about $890 billion! Here are six different tricks on how to reduce and pay off your student loan debt.
3. It *Is* Normal to Just Hold Your Boobs (via Cosmopolitan)
If you've ever caught yourself just…well, holding your boobs casually, this is for you! As random and personal as it might seem to cup your breasts, it's completely normal. Oxytocin, a "feel-good hormone," gets released from the brain by the stimulation of a hand resting on your breasts, causing the action to be very relaxing and comforting.
4. John Legend Rewrote Lyrics to "Baby, It's Cold Outside" (via Elle)
We love holiday music as much as the next person, but there are some songs that have definitely run their course. "Baby, It's Cold Outside," the popular and yet very cringe-y holiday song, has received a lot of criticism over the past seasons for its "date-rapey" lyrics. Knowing this, singer-songwriter John Legend and actress Natasha Rothwell rewrote some of the lyrics that offer a form of consent to the joyful tune.
5.There's a New Version to the Alphabet Song (via New York Times)
At a time where it seems a lot of our childhood favorites are making a comeback in pop culture, there are some things from our childhood that should be left alone. Prime example: the Alphabet Song. Earlier this week a new version of the song was released that slowed down the flow of the letters L, M, N, O, and P, making for a very awkward pause at the letter N. Many took to the internet to share their distaste in the new version.
Want more stories like this?
How to Quit Candy After Halloween
Wildfires Are More Common Than Ever
7 Tips for Moving In with Your Significant Other