WWWRN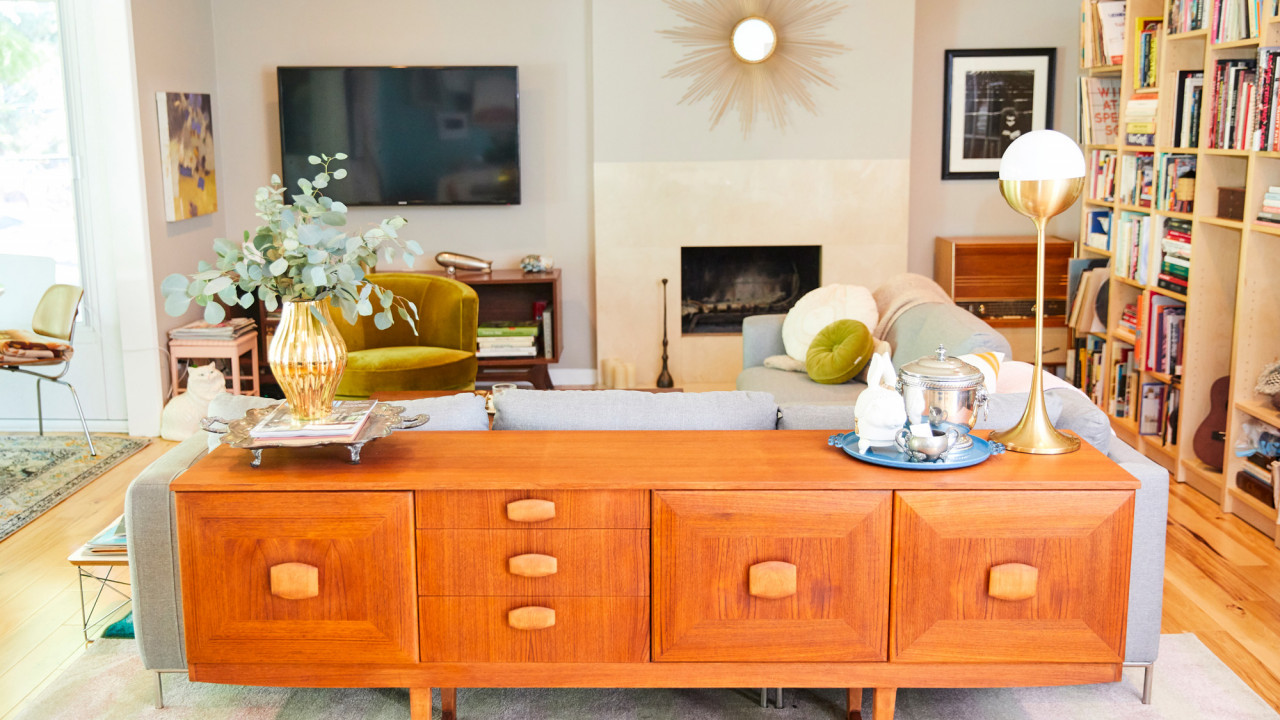 15 Home Decor Items We Want Right Now
You deserve a stylish oasis.
While we'll never pass up the opportunity to pick up a new pair of shoes or a particularly yummy bag, lately we've been craving some new home goods, too. Since many of us live in cities with limited square-footage, the space that we do have deserves some truly exceptional pieces. There's nothing like a new rug or a cute planter to liven up your home. So in the spirit of redecoration (it does the soul good), we've sourced the 15 best decor pieces available right now.
---
Rachel Pickus
Social Media & Affiliate Coordinator
1. Deiji Studios Ochre Pillow Slip: In true autumnal fashion, I'm now finding every excuse to stay in bed and allow the Netflix queue to do its job. However, this season I plan to give my nest an upgrade with Deiji Studio's dreamy linen collection.
2. Prada: The Complete Collections Book: If you, too, enjoy scrolling through The RealReal's vast selection of Y2K Prada, I guarantee this is a worthy purchase. In honor of Miuccia Prada's 30th anniversary, this book is an archival deep dive into the luxury brand's history. So until it's hanging in my closet, I guess my coffee table will be the one wearing Prada.
3. TOV Furniture Ada Velvet Accent Chair: I'm confident you know what I'm referring to when I mention The Chair. You know, the black hole that sits in the corner of your bedroom accumulating piles of miscellaneous objects that await the return to their rightful homes. Anyway, I can only dream that this pink velvet accent chair could be that for me (and my piles of laundry).
---
Hannah Baxter
Senior Beauty Editor
1. Dusen Dusen Set of Towels: My sister gave me this set of towels for my 30th birthday (because when you're 30, you want cool shit like towels), and they are absolutely perfect. Dump that set your mom bought you in college, and invest in pretty ones. It's worth it.
2. Mooner 3-Seater Sofa: I have a gorgeous sofa now, but I'm in the process of redoing my apartment and am craving a lighter vibe. Scandinavian design is heavily influencing me, and this jaw-dropping sofa might just have to join my Brooklyn abode.
3. West Elm Metal Framed Arched Floor Mirror: Don't pretend like you don't check yourself in the mirror before heading out the door. Why shouldn't I have a nice full-length style? I deserve it, and so do you.
---
Jacquelyn Greenfield
Editorial Production Fellow
1. PB Teen Eliza Tufted Headboard: I got this headboard as a Christmas gift when I first moved to New York, and it's by far one of the best gifts I've received. The tufted detailing will forever be timeless and just pulls the room together.
2. Desnio Letter J Poster: If you haven't caught on yet, I am *extremely* into personalization. This poster is exactly what my bare walls need!
3. Hudson Park Collection Jewel Faux Fur Throw: I live in a restored Victorian-style house, and for some odd reason, my room is always the coldest in the house. Having the coziest blanket is a necessity for me, not to mention how adorably pink it is.
---
Jodi Taylor
Editor
1. Kuumba Metal Can Incense Burner: I burn a lot of incense (to confirm, you can ask my roommate). I already have two incense holders in my apartment but am always on the lookout for more. Currently, I have my eyes on Kuumba's classic metal can burner. I love the utilitarian look of it, and my inner clean freak is ecstatic that it catches all the ashes.
2. Mr. Flower Fantastic Lucite Planter: Do I even need to explain myself? I've loved Mr. Flower Fantastic ever since I first came across his work on Instagram, so I was thrilled when he began to make these lucite planters. Something about them seems so chic to me.
3. Anna Karlin Boobs Decanter: Have you ever seen anything more wonderful? This makes me want to buy a bar cart, just so that I can properly display this work of art.
---
Noah Lehava
Director, Lifestyle and Talent
Part of the series:
WWWRN