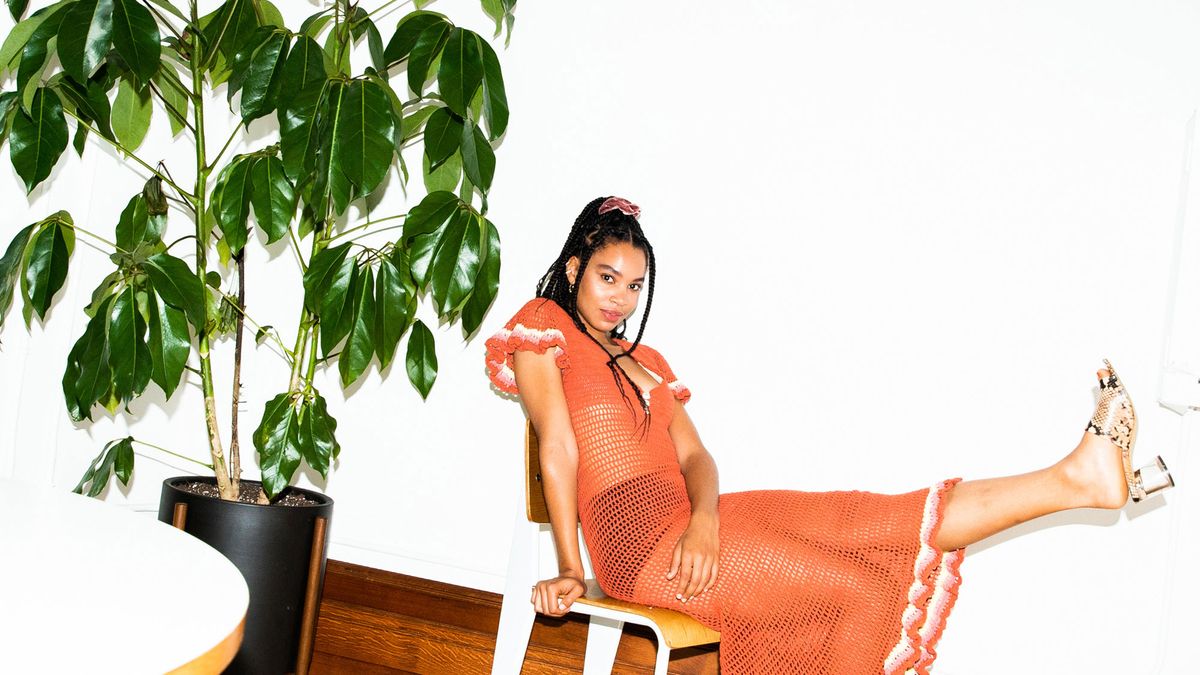 Celebrity
Meet the Star of Apple TV+'s "See"
Nesta Cooper secures her spot as sci-fi's leading lady.
Tim Buol
She could have landed a gig in a teen drama or ventured into anime dubbing, but for Toronto-born actress Nesta Cooper, sci-fi was her calling. From the post-apocalyptic time-traveling Travelers to Netflix's The 100 and her upcoming role on one of Apple TV+'s inaugural series, See, opposite Jason Momoa, Cooper carved out a cushy spot as sci-fi's leading lady. But that isn't to say she isn't planning a breakout into other genres. She told us as much when we caught her on a whirlwind New York press tour. It was just enough time for a hangout and to pry some hints about the upcoming season of See.


---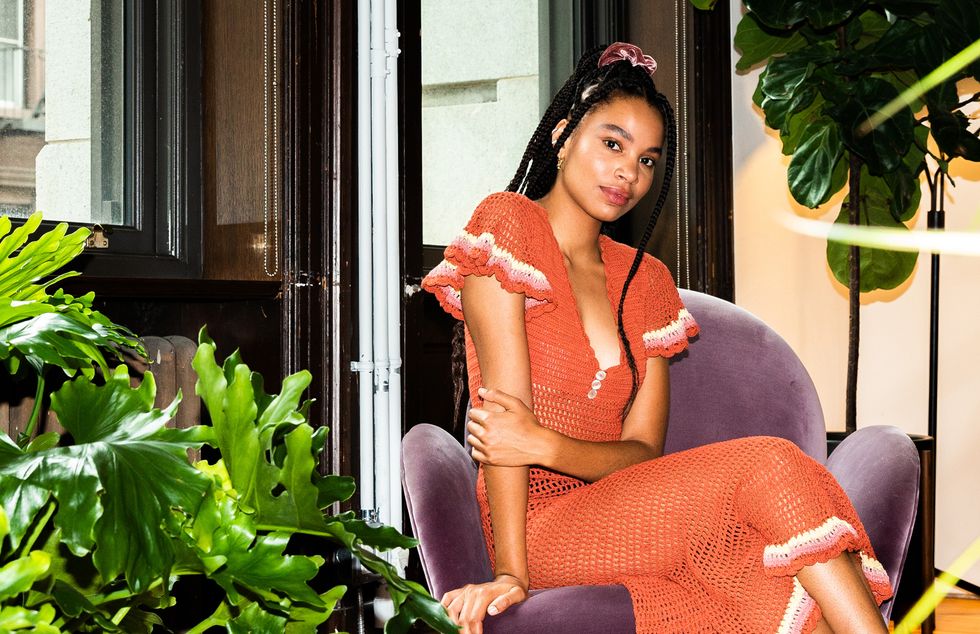 A lot of your latest projects are in the sci-fi realm—were you a sci-fi fan growing up?

"When I was starting out, I wanted to do more teen drama because that's what I thought I would be good at. But then I just fell into sci-fi. I got this insane love for it because it has never-ending possibilities—you can have post-apocalyptic, you can have time travel, you can have space travel. It's such a prevalent job right now, because we're living in a time where technology and science is leading all of us."

Do you believe in any of that stuff? Like in the Matrix or a post-apocalyptic world?

"I'm definitely secretly planning for the apocalypse. One thing that I'm super aware of is climate change and how the world is heating up, and [I'm thinking about] nuclear war and all of that super-fun stuff. I have an earthquake kit at home. I'm just very aware."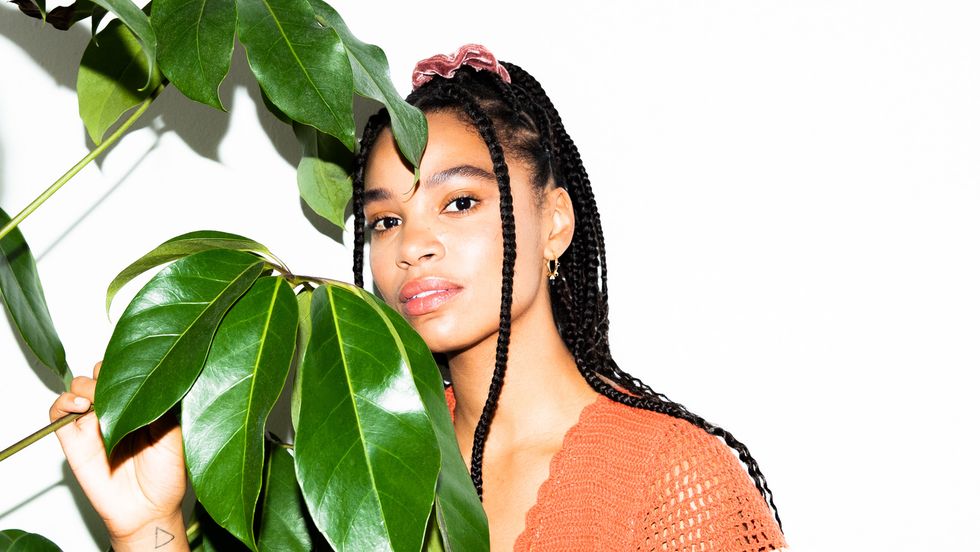 See is one of AppleTV+'s first series. What has it been like to be a part of this new venture?

"It's been crazy! We're all aware that we're a part of the beginning of something. And on top of that, we are working with a trillion-dollar company—that puts a certain amount of pressure [on us], but also is much more exciting. Apple already knows what we want, kind of, before we want it, so I feel really safe working with them. I was in good hands."

What drew you to the role?

"Haniwa, [my character]. And Francis Lawrence, who is our executive producer—I have always been such a big fan of his work. I admire him so much, and I really wanted a chance to work with him. Then I read the script. Haniwa is definitely the tougher twin, not in the sense that she is more tough-skinned than Kofun, but just that she's tougher to be around; she's harder on people, she's a little bratty, hard-willed, and she's very defiant. I had never played—or hadn't even read—a teenager that's so sensitive and emotional, but also strong at the same time. She's led completely by her emotions; she's so vulnerable to them, but she's also like a tough bitch, and that's what I really liked about her. She's an actual well-rounded human being, and in a lot of ways she reminded me of the way that I felt as a teenager. I identified with her immediately."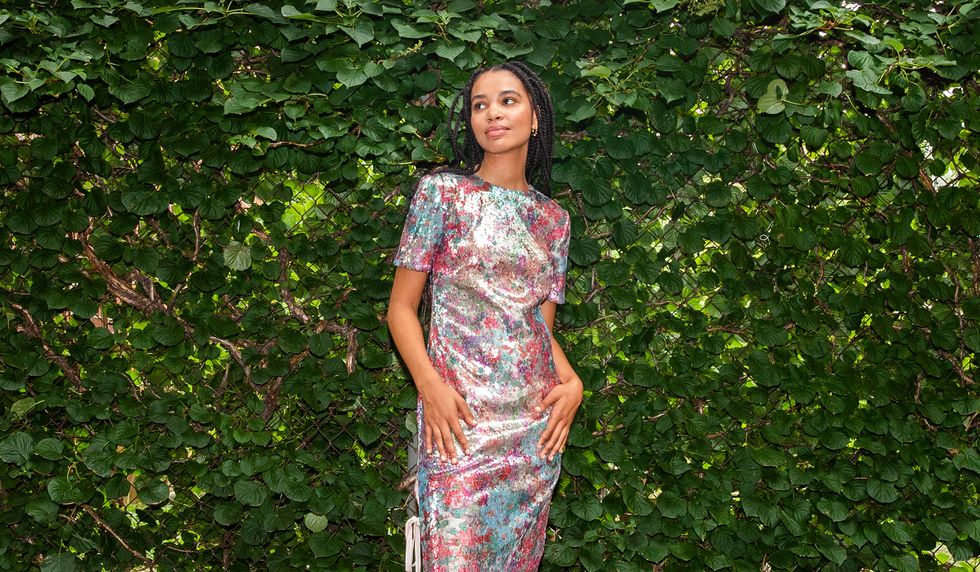 What was it like shooting in the wilderness in British Columbia?
"It wasn't too bad for me, because it was the weather that I grew up with, so I was used to it. The hardest part was our costumes. They were beautifully made, and I loved putting it on every day, but with that specific weather, it was super hot. So that was the challenging part [
laughs
], trudging through the mud and the rain in mock skin. But where we were was so gorgeous, it truly was like beautiful British Columbia. We shot in the most insane location, and when Francis Lawrence [our director] came in, he really set the precedent for that. He wanted it to be as grown-over and beautiful as possible."
What's the first thing you do in the morning?
"The first thing I do in the morning is cuddle with my dogs for 30 mins. My new rescue's name is Olive. She was found in an alleyway, so I don't know what kind of dog she is. But we wanted to get a friend for our dog. She was just so playful and fun that we kind of had to bring her home."
I know you're into comic books. What are you currently reading?
"I'm currently reading
Saga
, which is an image comic book. It's not usually the type of thing that people will go to the bookstore and pick up, but I love comics so much. I do read a lot of novels—I'm almost done with 
Goldfinch
right now. And I just finished a book called
Boundless
by Jillian Tamaki."
Want more stories like this?
60 Seconds with Priyanka Chopra Jonas
Hustlers' Lili Reinhart on Swearing off Low-Rise Jeans & All That Fake Vomit
Bex Taylor-Klaus Got Matching Tattoos with Kate Winslet and Susan Sarandon