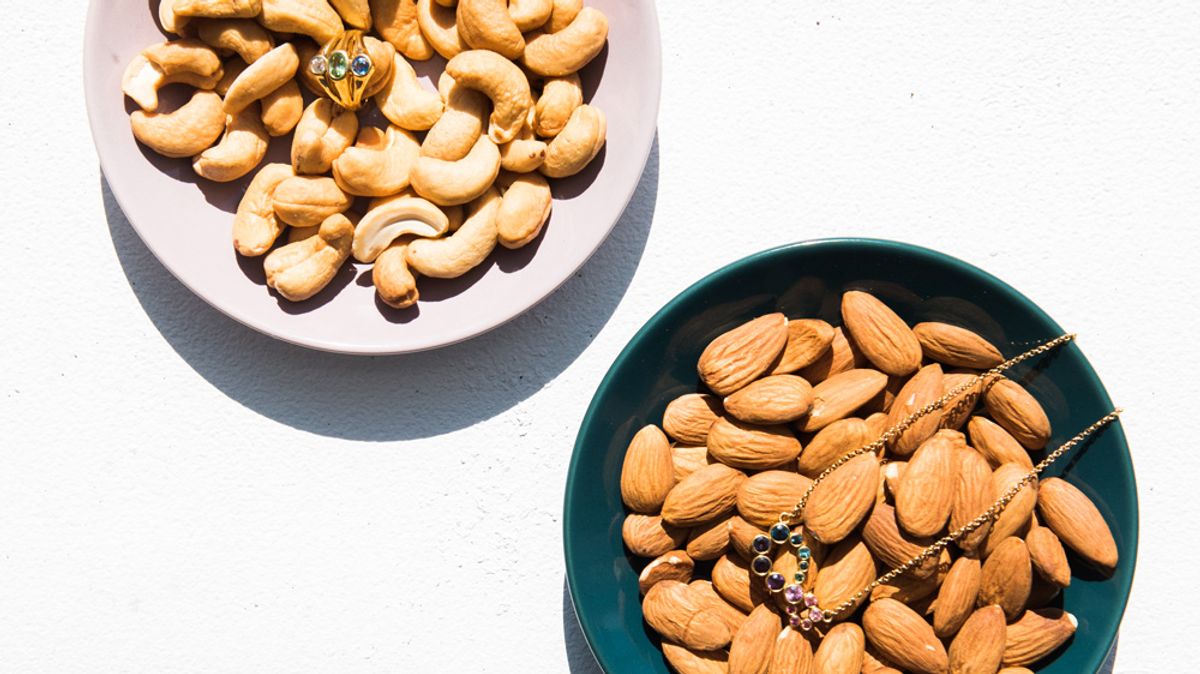 Health
You're Probably Low on This Essential Mineral
Most adults in the US are. Are you?
When you think about making sure you're getting your daily dose of nutrients, you're probably thinking about protein, healthy fats, fiber, vitamin C, and calcium. Maybe you pop a vitamin D every day because NYC winters are long, or even some B vitamins because you're vegetarian, vegan, or plant-based. But chances are you're not thinking about magnesium, even though almost 75 percent of US adults do not get the recommended daily amount of magnesium.

Symptoms of deficiency are bearable to live with at first. (Hey, isn't being tired, constipated, moody, and unable to relax and sleep a part of life?) According to Dana James, certified nutritionist and founder of Food Coach NYC + LA, magnesium has three primary roles in the body. 1) "[Magnesium is] used as a co-enzyme, [meaning it speeds things up in the body] for more than 300 different cellular processes," James explains.  2) It's a key electrolyte, which allows cells to communicate with each other. 3) It's an essential bone nutrient, without which our bodies can't utilize calcium in the bones and teeth. "Many more of us are deficient in magnesium, not calcium," James clarifies. All in all, not having enough magnesium in your system can, over time, trigger up to 22 different medical conditions, ranging from chronic anxiety to diabetes. Scary stuff.

So how do you know if you are deficient in this essential mineral? And what can you do about it? Well, James says magnesium deficiency comes from falling into one of two camps: "You eat the Sad American Diet devoid of vegetables (where magnesium is found), or you eat a clean plant-skewed diet, but you are stressed. And stress robs the body of magnesium," she explains. The good news is James's recommended sources for magnesium are very doable. And very delicious.
 

Green Vegetables
"All of your green vegetables are rich in magnesium: cucumbers, celery, kale, spinach, asparagus,  sugar snap peas, fennel, broccoli, and many more." 
Nuts and Seeds
"Sesame seeds, pumpkin seeds, and sunflower are excellent, as well as almonds, walnuts, cashews, and Brazil nuts. Avocado is another one." 
Replenish Post-Exercise
"If you over-exercise, you can also deplete your magnesium levels as you're sweating them out. We tend to talk about potassium and sodium as an electrolyte, but so is magnesium. Follow up a long run with green juice, and you'll replenish the potassium and magnesium." 
Supplement
"But remember, if you're stressed, you need more, so you may need to supplement:
1. "Magnesium citrate for constipation.
2. "Magnesium glycinate for insomnia and leg cramps.
3. "A blend of magnesium malate, magnesium l-threonate, magnesium lyscinate for headaches, stress, depression, and pretty much everything else." 
Want more stories like this?
Health Products to Get You Through Fall
How to Find the Best Travel Deals in 60 Seconds
A Breast Cancer Survivor's Incredible How-To Beauty Guide