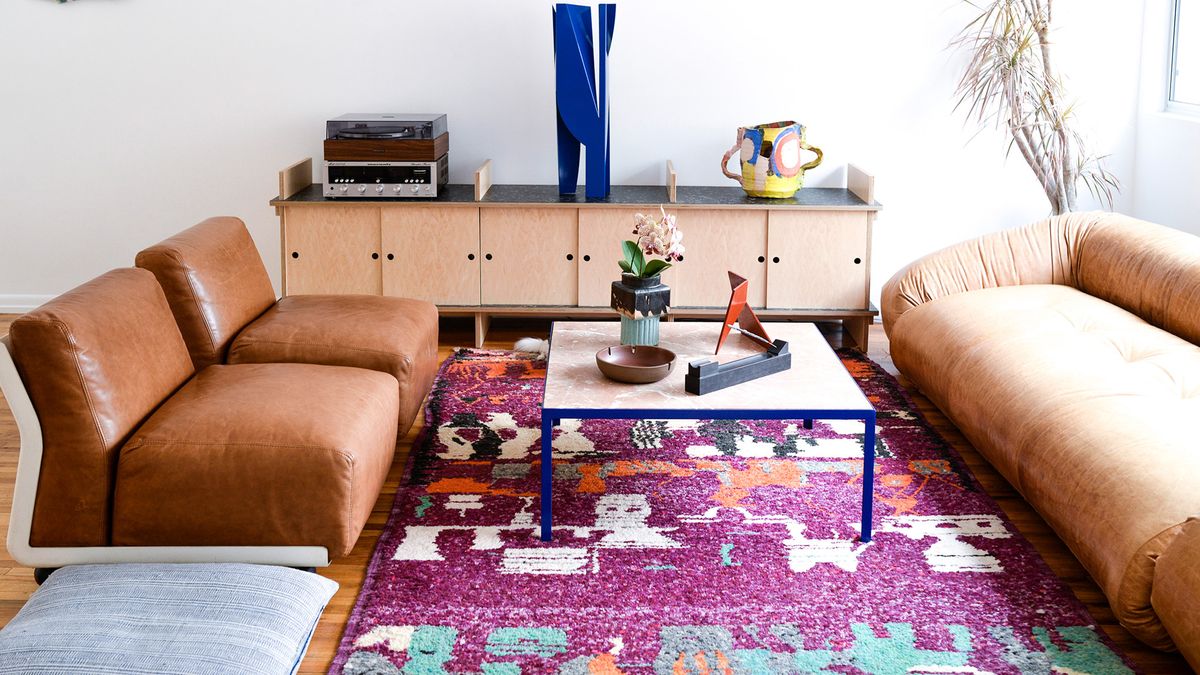 Decor
These are the ones you haven't heard of.
There is a school of though that if you're truly *living*, you're not spending much time at home, because all the fun and excitement is at a restaurant, or bar, or art gallery, or some other cool spot. We're calling BS. Staying in can be wonderful and luxurious, especially if you've made your home a comfortable, stylish reflection of your personal taste.
Whether you're looking to
hygge up
your space by making it super cozy, or striving for the Swedish mentality of
lagom
(translation: enough, sufficient, and "just right"), it's all about making your home your happy place. After all, Scandinavian countries are said to be "the happiest in the world" year after year.
TBH, who really needs the nightclub when you can light up some Diptyque candles and indulge in self-care by way of manis and masking? Even hosting your friends for cocktails and Cards Against Humanity can seem more appealing than loud bars and lineups.
These seven Instagram feeds will inspire you to take your space to the next level and give your guests serious
home
envy.
---
Interior designer, home chef, entertaining expert, and Cov-alum
Athena Calderone
believes that beauty stems from self-expression—and this self-expression is very much on display on her Instagram, as well as her blog,
EyeSwoon
. Calderone launched EyeSwoon "as a place to transform ordinary life into a feast for the eyes." And what a feast it is. Calderone's latest big project includes renovating her Brooklyn town house, in which she's fusing French flair with BK modernity. With her ability to juxtapose contrasting styles and breaking the rules, as well as her eye for the sophisticated and the unexpected, it's no wonder her work has been featured in
Vogue
,
Architectural Digest
, and
The New York Times
, to name a few. (Swoon.)
This modern stationery line was launched in 2014 with the intent to revive the sentimentality of slower communication—and we get it! Incorporating minimalism, texture, architecture, and real thoughtfulness, Well Received's Instagram aesthetic is monochromatic black, white, and grey dominating, and featuring traces of beige and millennial pink. Although it's a stationery brand, its IG features the stuff that decor dreams are made of.


Blogger, stylist, and author of
Sage Living: Decorate for the Life You Want
 Anne Sage shares her favorite decor, design, and dining pics on her Insta and her eponymous blog. We love the brightness of her grid, whether it's courtesy of the white walls, fresh flowers, or on-point lighting; after all, she's a co-founder of the L.A.-based creative studio-slash-event space Light Lab. Her Instagram features living room, kitchen, bathroom, and #shelfie inspo in spades.
Sarah Sherman Samuel is an L.A.-based designer, art director, and content creator whose lifestyle blog, Stories, chronicles her design portfolio and has become a channel to spotlight and sell her line of products, which she designs and/or handcrafts. (Samuel honed her product-design skills and personal aesthetic while working at an L.A.-based fashion paper product company.) No wonder her images are every Pinterest lover's dream: Her modern aesthetic is Cali-eclectic meets tropical-boho. We're pretty obsessed (as are her more than 135K Instagram followers).


No interior design and decor piece would be complete without Scandinavian representation; after all,
hygge
dominated in 2016. Designstuff is a Scandinavian-inspired online store created in Melbourne, Australia, of all places, by Danish fashion-buyer-turned-entrepreneur Christina Fedders. Its Instagram account features pics of awe-inspiring interiors amid Designstuff merch (everything from homewares and furniture to gifts and artwork).
Stylizimo is Norway's "most read interior design" blog, founded by interior designer Nina Holst. Holst turned her design side hustle into a full-time career. Her Insta grid is dominated by white, grey, beige, and green (courtesy of palm trees and fresh flowers) and gives new meaning to being the creative director of your Instagram feed. It's modern, chic, minimalist, and #goals in every way.


Boasting more of a Cali vibe, Amber Lewis is an interior designer and co-owner of Shoppe By Amber Interiors, online purveyor of rugs, linens, wallpaper, and custom furniture (the e-tailer recently opened a Calabasas location). Lewis' aesthetic is bold and colorful, underscored by an eclectic mix of vintage and modern—as seen in her Instagram pics. Double tapping guaranteed.