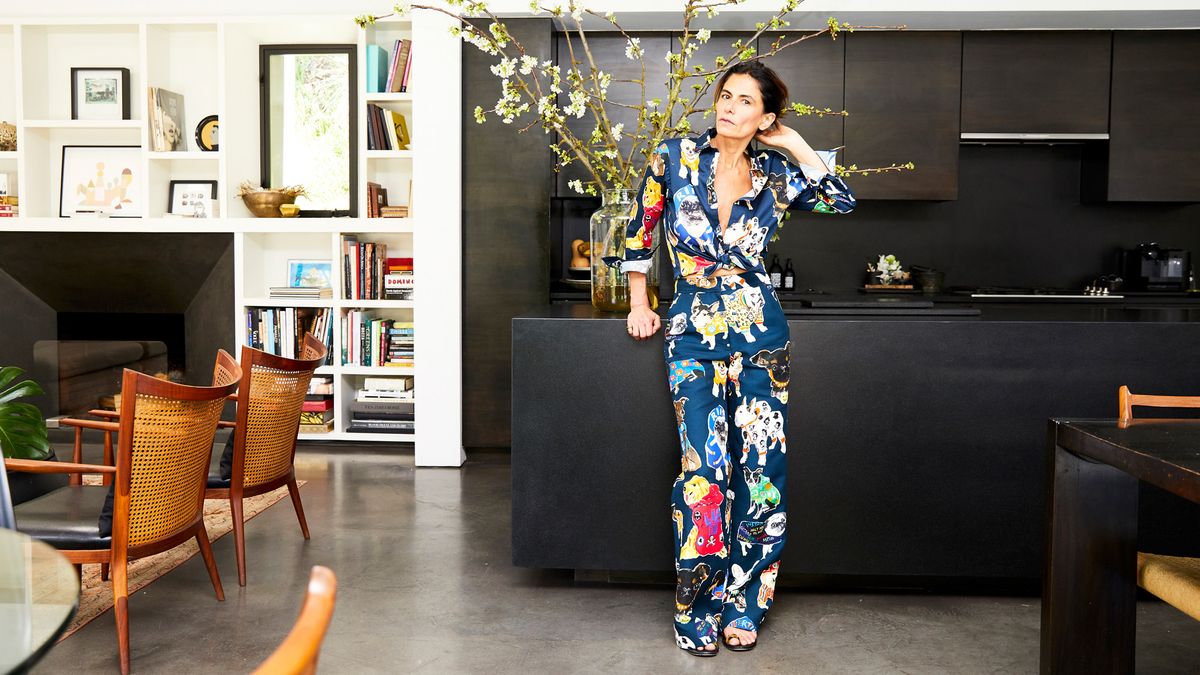 Interiors
Inside the legendary stylist's incredibly cool Laurel Canyon home.
Tristan Kallas
Floor-to-ceiling sliding glass doors that open up to a plush green backyard; a vegetable garden, a pool, and an all-black kitchen with custom, well, everything; a cloud-like bed in the master bedroom from which you can witness a family of deer lounging every morning, and a secret hidden wardrobe room. Sounds like the best house ever, no? Well, brace yourselves—this isn't some Pinterest fantasy. It's a real house in Laurel Canyon, belonging to (and remodeled by) celebrity stylist 
Maryam Malakpour
. Yes, the same Malakpour who has styled all of your favorite celebrities: Lenny Kravitz, Keith Richards, Heidi Klum,
Alessandra Ambrosio
, and LL Cool J included.
We were lucky enough to be welcomed into said home, and let's just say, we're ready to move in
whenever
. From a chair gifted to her by Hedi Slimane (adorned with a plaque that reads
"
Madame Maryam Malakpour
"
) to loads of
mid-century modern furniture
, countless photos of the stylist and her clients, and a very chic and cozy vibe, the place was pretty perfect. Even more so when we found out there was a secret wardrobe room that housed Malakpour's client's pieces. (Unfortunately we weren't allowed in, but neither is anyone else, so we'll let that one slide…for now.) As we moseyed around, she explained that she wanted her space to practically
"
ooze zen.
"
Given her windowside marble tub overlooking the garden, she nailed it.
Keep reading to find out how Malakpour ended up as Keith Richards
'
go-to stylist and the one time she let friends and family grafitti her entire kitchen.
---