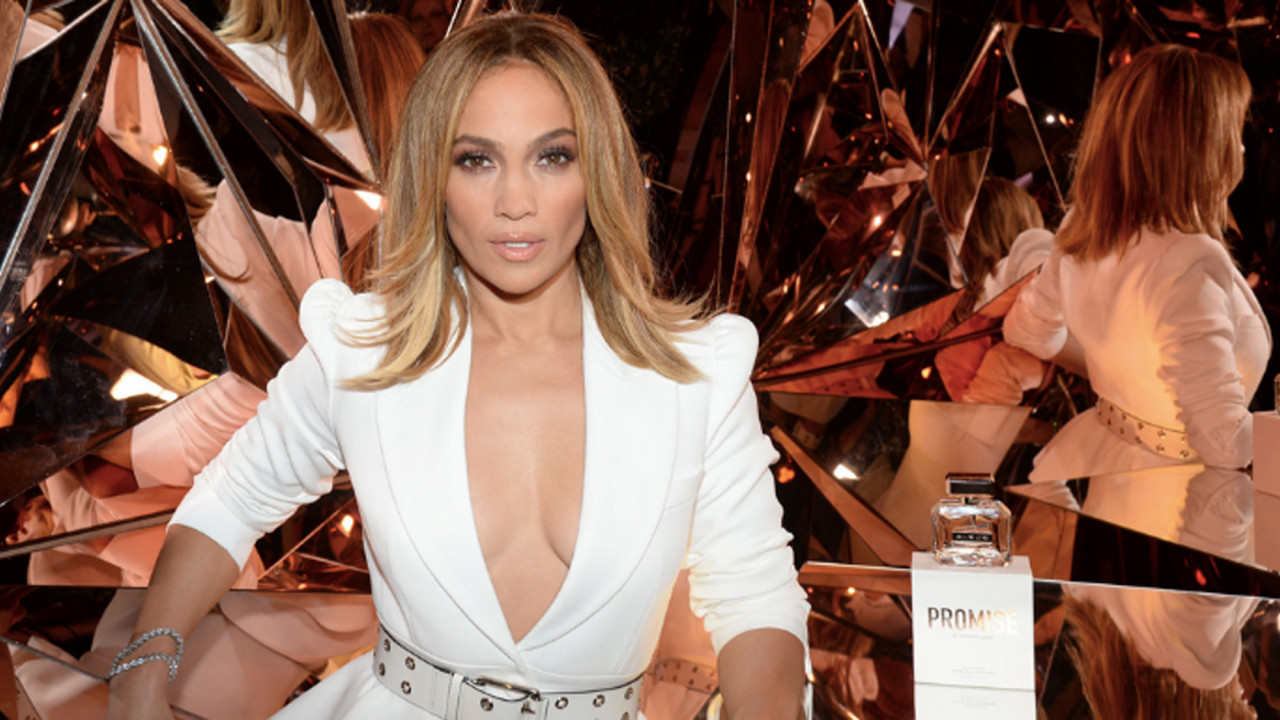 Jennifer Lopez Just Launched Her 25th Scent
Who doesn't want to smell like J.Lo?
Is anyone having a better year than Jennifer Lopez? The 50-year-old (seriously, how is that even possible?) broke the internet all over again by walking in the Versace S/S '20 fashion show in Milan, reminding us that her legendary red carpet moment in *the* jungle dress is responsible for the launch of Google image search. Casual. Not to mention her new movie Hustlers is already generating Oscar buzz and smashing box office records. She also got engaged to baseball legend boyfriend Alex Rodriguez with an eye-popping sparkler. And now, she's adding to her fragrance empire with her 25th scent, Promise.
With top notes of pink berry and Italian tangerine, and a warm woody base of orris, jasmine, and honeysuckle, Promise is a sweet and enticing blend from J.Lo. We were lucky enough to preview the scent last night and witness the actress' otherworldly glow in person (we discovered that she swears by the Serge Lutens Blusher, which can also double as a bronzer).
So, now we can not only attempt to replicate her luminous skin, but we can also smell just like her. Happy Friday indeed.
Promise by Jennifer Lopez is available today on Ulta.com and in Ulta Beauty Stores on September 29th. 3.4 ounces retails for $65.
Photo: Michael Simon
Want more stories like this?
This Luxe Line of Fragrances Will Transport You to the Côte d'Azur
Hustlers Was Filmed in 29 Days & More from the Film's Director
Is It 2005? Because French Manicures Are Back