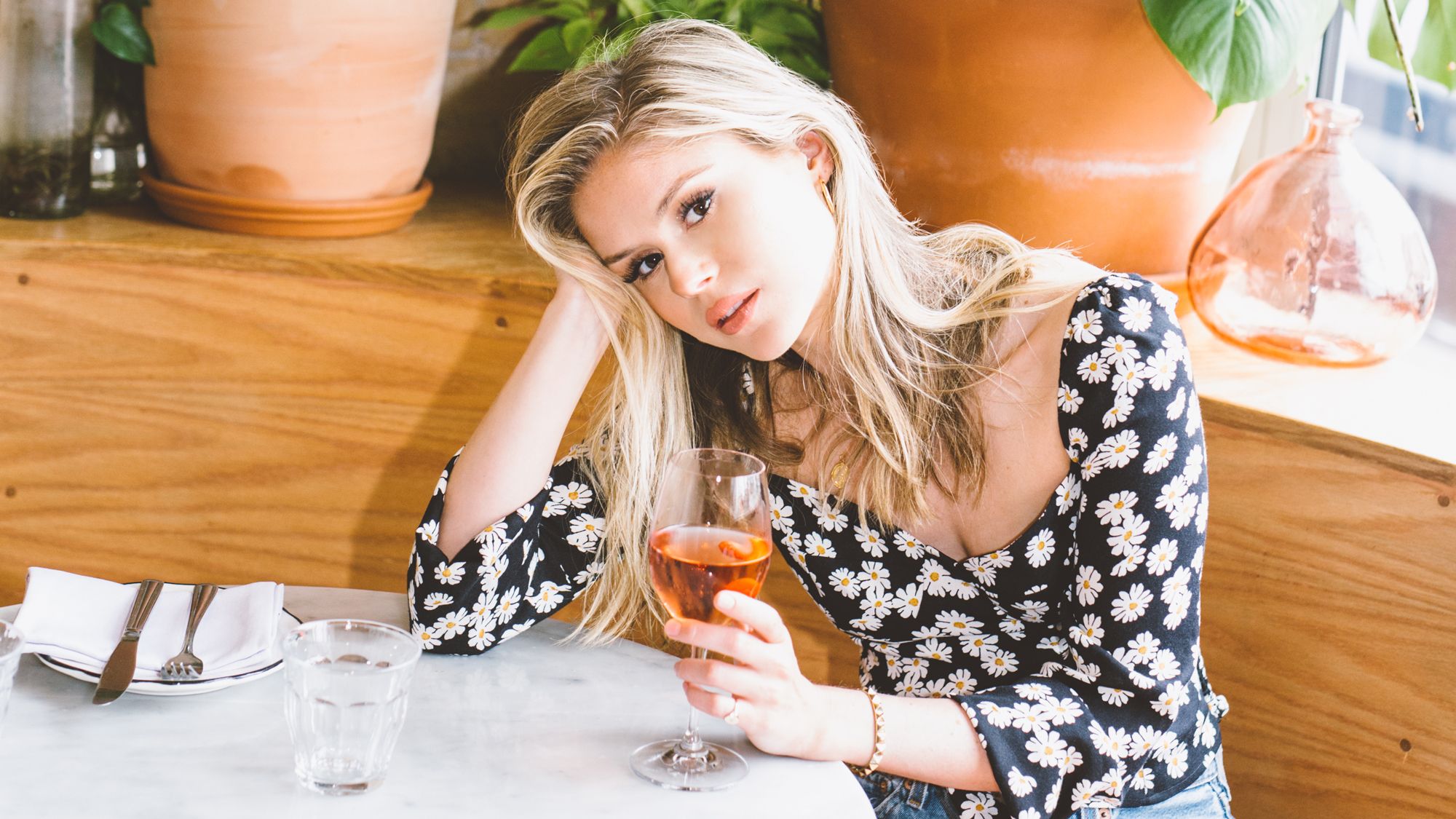 Travel
Wine bars, boutiques, and other local haunts that have wooed this former New Yorker.
Renata Kaveh
Traveling for work—for the rest of us—usually denotes a couple days (maybe a week) in a foreign city. But for those that land gigs on film or TV sets, it can mean months—and if picked up for multiple seasons or sequels, even years—in far-flung places. Luckily (if we do saw so ourselves) for
Erin Moriarty
, a leading role as Starlight on Amazon's hilarious, fantastical, cinematically violent antihero series
The Boys
settled her in
Toronto
—
the city she now considers a second home. Credit it to the parks filled with summer-drunk loungers that punctuate the urban neighborhoods of quaint coffee shops and independent boutiques, or the cozy wine bars that are no-frills local haunts. She does! Since we share a love for this special Canadian city—it is our hometown, after all—we spent a Sunday frolicking through Toronto's West End, stopping in at some of Moriarty's favorite spots. And, of course, we took the opportunity to pry for some spoilers about
The Boys
Season Two.
---
What made you fall in love with Toronto?
"I grew up in NYC, where there's a level of culture and accessibility and a richness of culture that I'm conditioned to [expect] in a city, and Toronto has that. There are independent movie theaters, great museums, amazing restaurants, coffee shops, and bookstores. It has all these beautiful parks you can go to and get a pseudo nature refuge in. To me, it has everything that I want out of a place that I'm living in for an extended period of time. Anything that's not a city, I get bored in. I just find the people in Toronto to be cool. I dig the balance here between the urban environment and these beautiful parks and different neighborhoods that no matter who you are, you can find your niche here. It kind of has everything in my mind."
"I love going to local coffee shops when I go to a new city because I love coffee. I can't live without it on a daily basis! One of my favorite things to do if I have work to do or a book that I'm reading is to go to a local coffee shop [in the city] where I'm going to be living for a while. Especially Sam James, which has a view of the park and is in one of my favorite neighborhoods of the city. It's a good place to park yourself, get your caffeine fix, and people-watch in a city that's not your own."
Typical order?
"Honestly, if I were to have one coffee drink in a day, the first one is always a classic drip hot coffee. If it
'
s summertime I will occasionally go iced, but I like a standard cup of really strong, dark roast drip coffee. That caffeinates me the most, and also I just like that first warm cup with my breakfast, it feels like a cozy morning routine."
You have strong straw opinions…
"Oh yes! I bring these metal straws with me everywhere I go—I always have [one] in my bag. Our plastic use is just so out of control, and there are so many little ways that we could make a large impact, and one of them is [switching] to metal straws. I've never looked back. I never leave the house without it."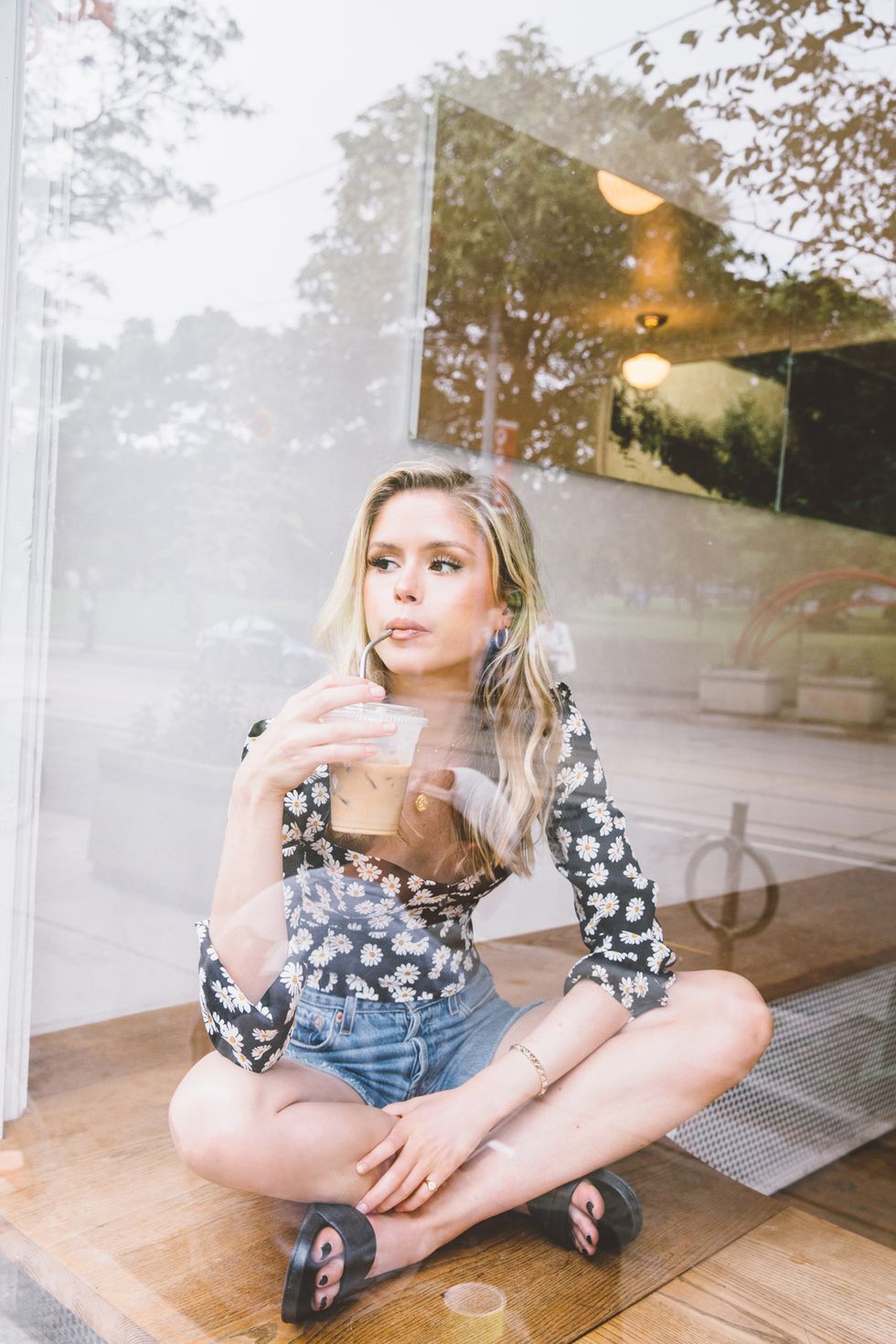 Now that we have a coffee, let's chat The Boys. How have things changed since the premiere?

"Honestly, things have changed for me in terms of feeling very busy in a really positive and overwhelming [way]. I think [for] actors, it's very much when it rains it pours and then the dry spells are very dry. I've been overwhelmed and flushed with responses coming at me, work coming at me, publicity coming at me—everything is ephemeral. I just soak it up. The fact that it's all happening as we're filming season two is very fortuitous because the positivity coming my way, and our way as a cast, [is something I can] fuel into the work I'm doing."

What can you tell me about season two? Anything?

"I mean, I can tell you that you're gonna see every single character in a way you've never seen them before and in a way you can't really anticipate. You see everyone in a new light and in circumstances that are uncomfortable for each and every one of them, and so they're forced to grapple with the circumstances. Some are able to, and some are not. It's just very new territory for each and every one of us. We also have a couple of amazing actors that are going to be in season two, like Giancarlo Esposito and Aya Cash. The world is expanding and getting crazier and bolder, if you can even imagine! I think it's gonna be funnier and darker at the same time."


TYPE BOOKS
883 Queen St. W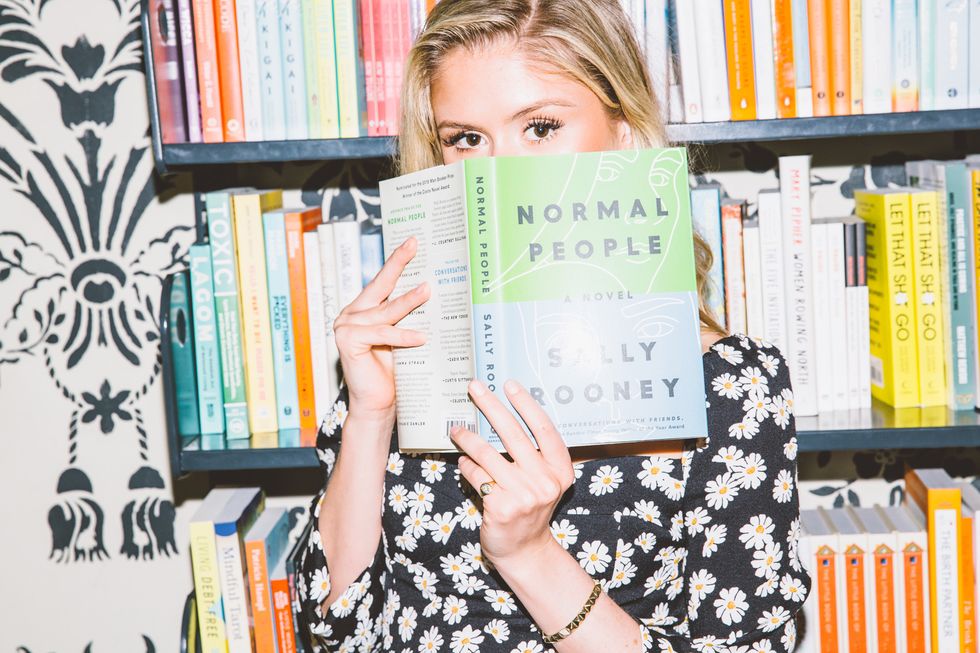 "I've loved Type Books since season one [of The Boys]. When I first got to Toronto last year, I was exploring it for the first time. I went to Trinity Bellwoods a lot, and I just wandered into Type Books one day. I always like to find local bookstores in any city that I travel or work in. I just think it's fun. They're often reflective of the cities, and usually, if I'm on location, I read more, so I'll stock up on books.

"Type Books is this small local bookstore that has a really awesome variety of books. The people that work there are awesome, and it kind of is your quintessential local bookstore—it's very cute, cozy, and inviting. It's fun to get lost in and wander around. There will always be an amazing amount of books left to read. Last year I started making weekly or bi-weekly visits, and it ended up being a ritual. I find those little rituals to be very necessary when I'm moving around a lot—things like my daily coffee shop, my local bookstore, my local wine bar, even my local Pilates place, those are the things that make me feel very grounded and at home."

Current Reading List:

"Sally Rooney, Rebecca Solnit, and Ann Patchett."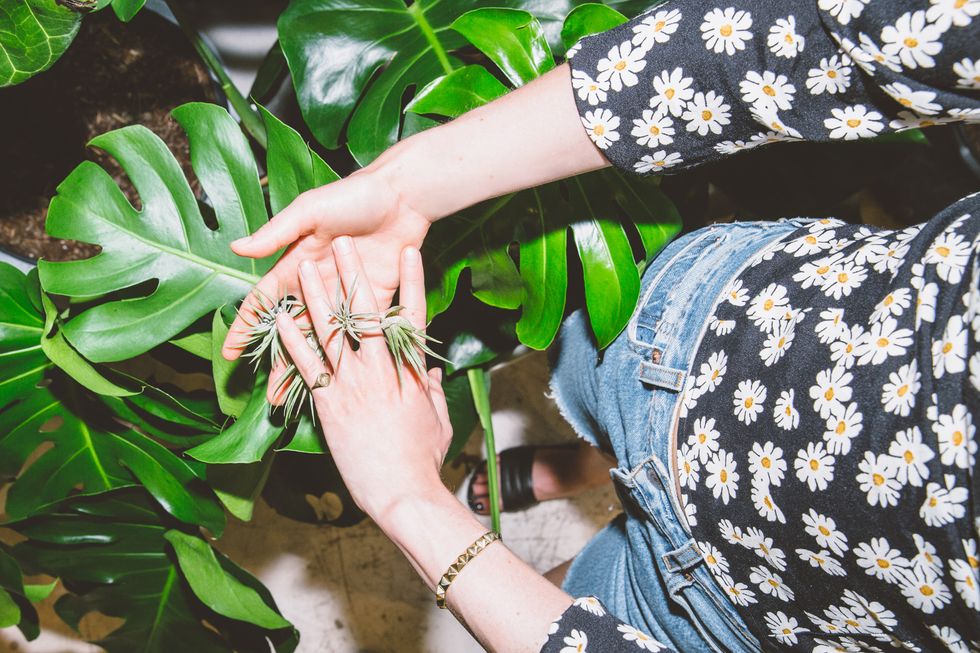 "I love plants. I think that they're an essential component to a happy home. Having greenery in a home, especially when you live in a city, brightens the environment—it has a palpable effect on uplifting your energy in ways we can't even be [cognizant] of."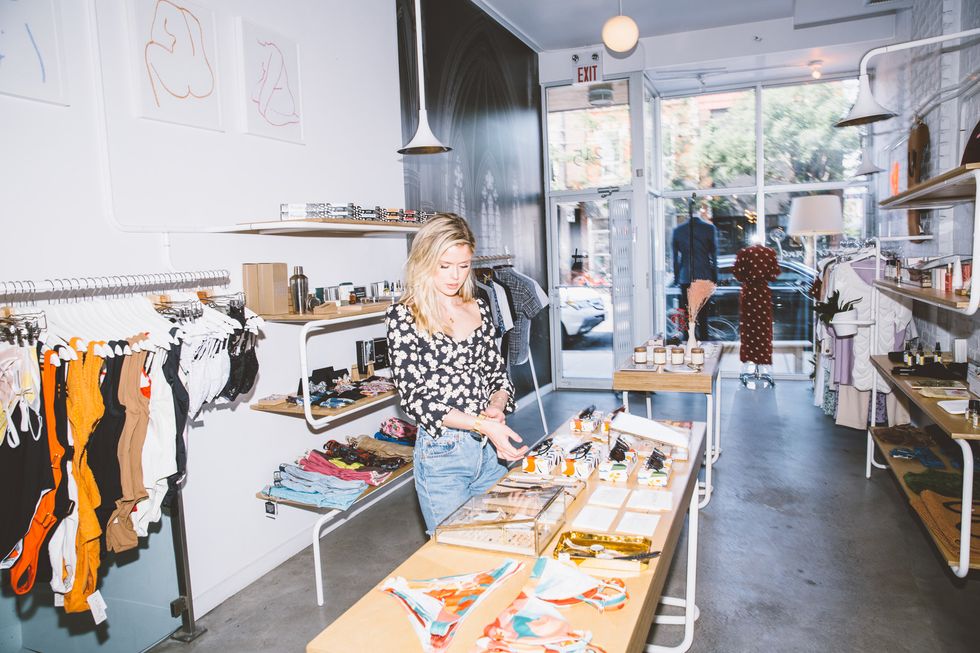 "I really love
Loversland
. It's a really cute shop, and I love the neighborhood—Little Portugal is one of my favorites. Another shop that I love is Philistine. I love Mama Loves Vintage, which has such a good aesthetic. People here have really good style, and those are three places that have local aesthetic that's really cool."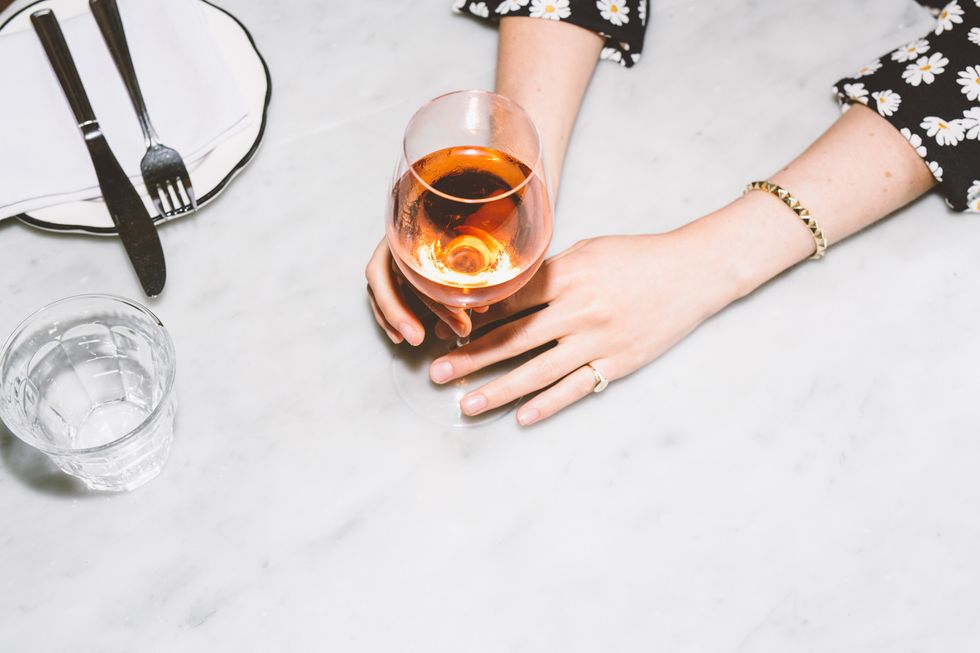 "First of all, I love the decor! Aesthetic is very important, especially when you're going for wine. I have to be honest, only in the last half year of my life have I gotten into wine. I don't even know how to describe it; I just decided one day I'm going to love wine, and I did—I totally faked it till I made it. Anthony Bourdain believed you can do that. Humans are so adaptable, and we need to eat food, so his theory was, if you just keep eating something or drinking something, you'll learn to like it. I didn't like mushrooms but I knew they had a lot of health benefits, so I tricked myself into liking them, and I love them now. I also love wine now, and I made that choice less for health reasons but more because I love the idea of the amount of different wines [there are out there] and tasting the different notes. Paris Paris is just this very pretty wine bar in the middle of Little Portugal. It's a relaxed bar, which is definitely more my speed these days."


"I love Kensington Market, but I only like to go on weekdays because weekends are just too crowded. I love going a little outside the city to hike; there's a dog park across the street from where I live, which I am at twice a day with my dog. I love High Park. It's so beautiful! Cherry Beach is really lovely in the summertime.
"I love this place called Mira, it's Peruvian food. All the food is delicious, all the drinks are delicious. I really like La Palma on Dundas—I like the atmosphere, and I like the food. I love Bar Raval, that's my favorite bar in the city. I love Bang Bang Ice Cream Bar, it's some of the best ice cream I've had in my life. Oh my god, I've waited in that line for longer than I'm going to admit just to have that ice cream. There's also this very cool little dive bar called the Communist's Daughter which I love."
Want more stories like this?
Hustlers' Lili Reinhart on Swearing off Low-Rise Jeans & All That Fake Vomit
Chace Crawford's New Roles Are a Far Cry From 
Gossip Girl
Jack Quaid is Stepping Into The Limelight