Allow Thakoon to Reintroduce Himself
After a two-year hiatus, Thakoon Panichgul relaunches his eponymous brand. Only this time, he's doing things a bit differently.
Designers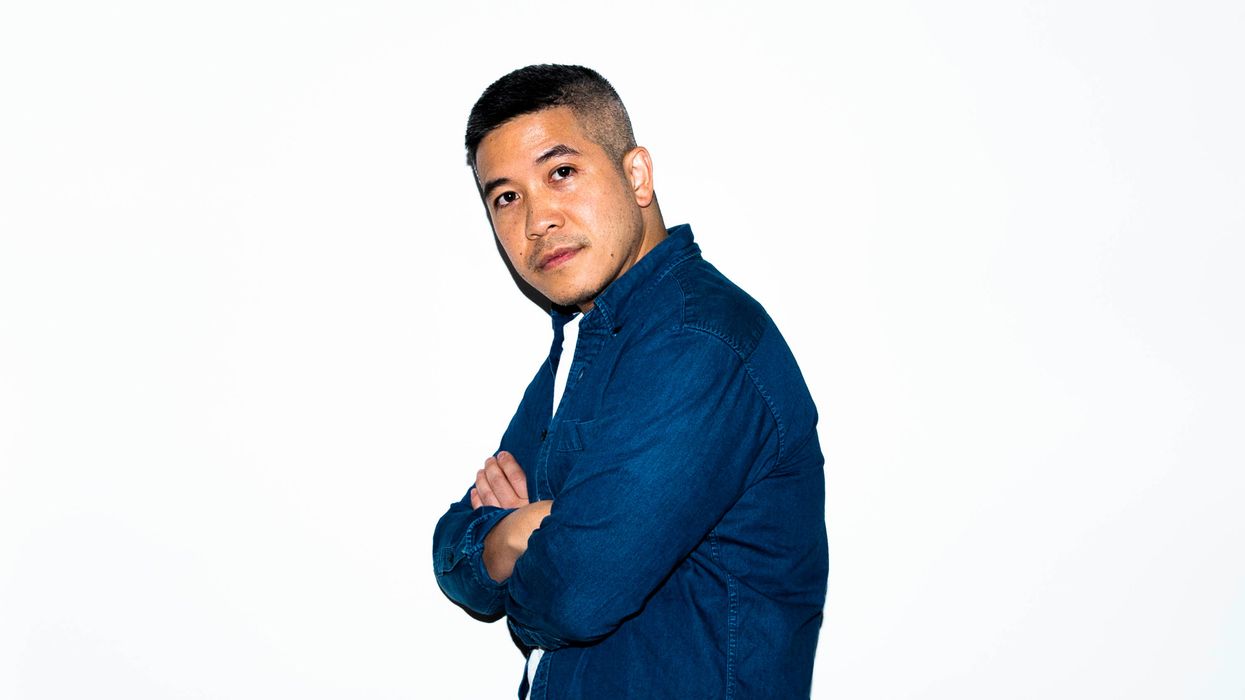 Two years ago, after more than a decade of helming a namesake brand that reached the pinnacle of fashion industry success—beloved by Anna Wintour, worn by Michelle Obama, fawned over every
New York Fashion Week
—Thakoon Panichgul did something bold in an industry that gloats about never slowing down: He took a break.
"I was feeling like something wasn't right," Panichgul tells us. It's days before the designer is set to relaunch his eponymous Thakoon label, and we're at the Tribeca home he shares with his husband, Russell Spina, and their Chihuahua-terrier mix, Stevie. "There was just a lot of noise in fashion at the time." That noise, he says, was largely due to the growing popularity of Instagram and the onset of the influencer era. Fashion was no longer just about fashion, and for all the good that social media did—like increasing brand visibility and providing a way for those previously excluded from the industry to participate in it—it blurred the line between designing for fashion's sake and designing for digital likes.
---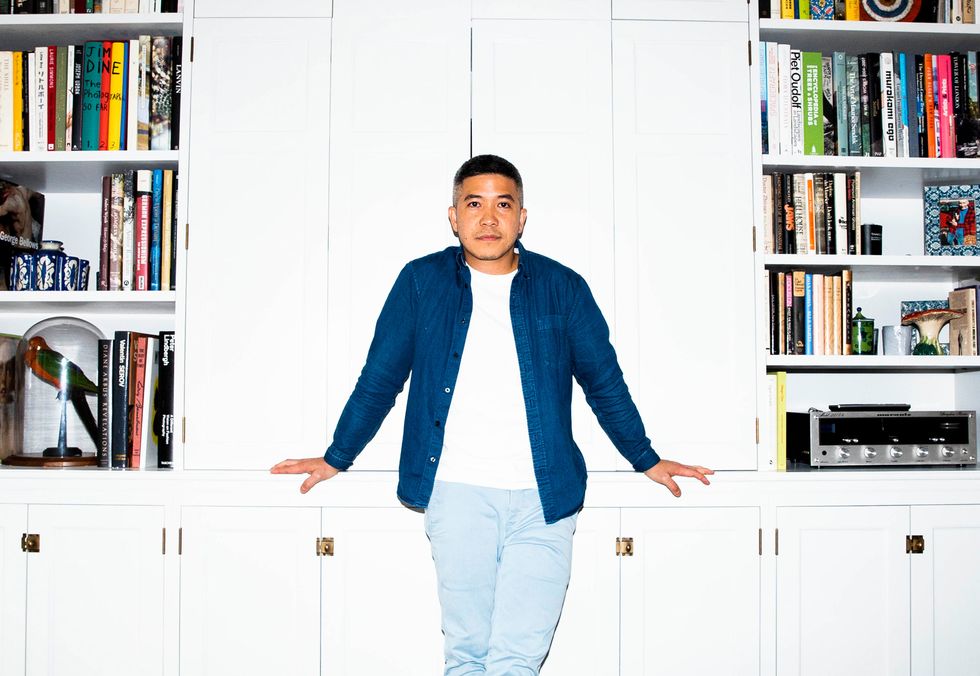 "I've always had supportive investors," Panichgul says, "and I was confident that Thakoon would come back in another iteration. We knew that it had to just go away and be quiet for a hot second before something new could emerge." While on hiatus, the Bangkok-born, Nebraska-raised designer traveled extensively. He made it a point to ignore the fashion scenes in Bali, Capri, Cuba, Marrakech, and Mexico City, but nonetheless found himself drawn to clothes and the way people dressed.
Earlier this week
Thakoon
relaunched with a marked difference from its former iteration. Previously at a luxury price point, pieces now range from $75–$225; whereas you could once find the line at Barneys and Bergdorf Goodman, it's now direct-to-consumer; bright colors and bold prints have been replaced with a palette of black, navy, and neutrals—versatile pieces in fabrics sourced from Portugal, Italy, and throughout Asia. "The sensibility of Thakoon is still there though," Panichgul says.
More on Panichgul's hiatus, relaunch, and thoughts on fashion in the social media age—in his own words—ahead.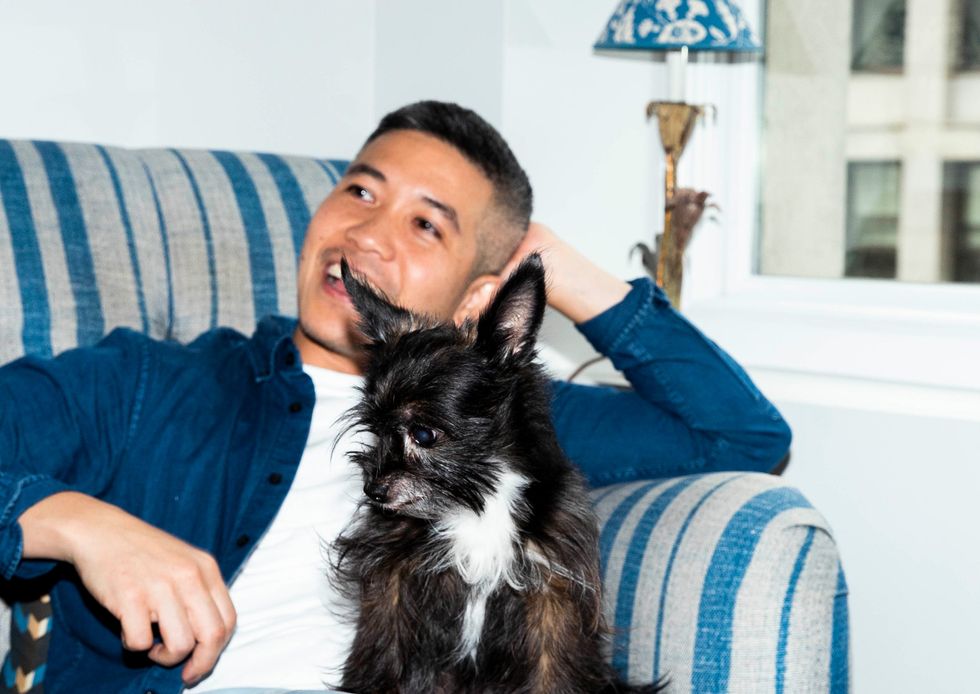 What was going on in 2017 that made you feel like you needed to step back for a moment?

"We were heavy into see-now, buy-now; that was the business model that everyone was talking about, and we were one of the first brands to do it. At the same time, everything was converging towards Instagram, and the industry jumped on the platform and sort of treated it as a monolith. It was like 'Adidas is successful on Instagram, so Prada should do what adidas is doing.' That essentially flattened out all the brands and put them onto a single path forward. With a designer brand, where the price point is averaging at $800, people can like something that you post on Instagram, but ultimately they need to consider that purchase. Most people can't just whip out $800 to spend on something. I think that's where the business model got it wrong."

How did your daily routine change when you took a break? Did you miss the daily grind of working all the time?

"You go through withdrawals. In the beginning, when all of a sudden everything stopped, I would still try to do lunch with friends and associates in fashion to keep up with what was going on. You feel like you're missing something. But then [that feeling] slowly slips away, and you're OK with it. A sabbatical is a really good thing for anybody."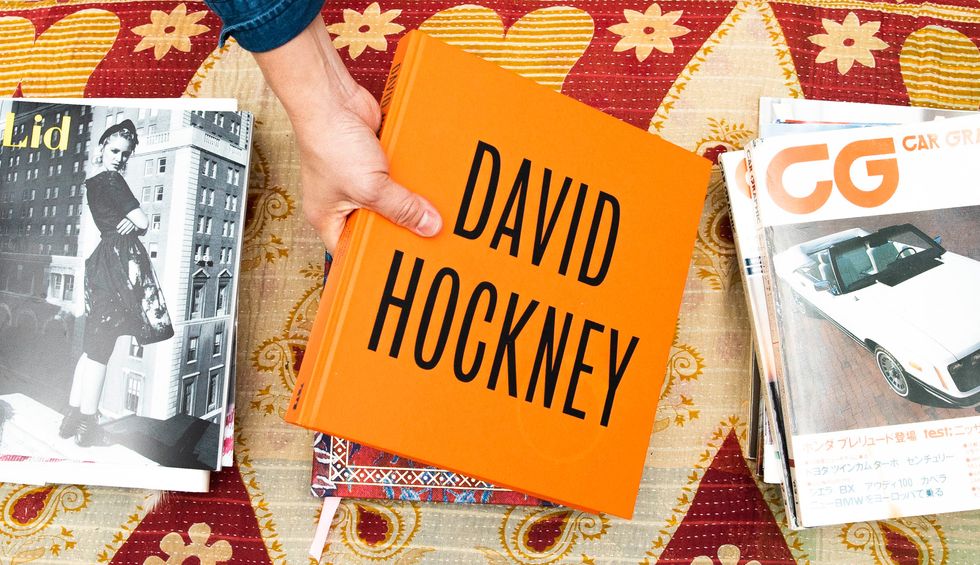 Virgil Abloh recently announced that he was taking some time off at the suggestion of his doctor. Aside from feeling you needed to step away for creative and business reasons, did you feel like you needed a break physically, too?
"Yeah, I saw that [about
Virgil
]. When I was [working all the time,] I was like, 'It's no biggie, I can deal with this, I'm tough.' But once I stepped back, I realized that I needed a break. We all say that we don't, but that comes from fear of being left out or forgotten. We grind so much in fashion in a way that doesn't make sense to me. I don't believe that's the path to success, and personally, it's not fulfilling. For a year and a half I was traveling to Hong Kong every two weeks. Two weeks in New York, get on a plane, two weeks in Hong Kong, get on a plane. It was exhausting."
This next iteration of Thakoon is at a considerably lower price point. How did you arrive at that decision?
"I used to be a fashion shopper. I was into fashion magazines, I was into designer clothes, and I shopped designer. [But] when I started traveling to Japan for work seven years ago, I saw consumption differently. There are a lot of designer brands in Japan, but there are also a lot of good, classic, everyday clothes by no-name brands
—
clothes with really good quality, good cuts, and good fabrics, and the price point is really good, too. I started buying a ton of that stuff. When I was on a sabbatical, everything started coming into focus, and I kept thinking, 'Why do we have to spend so much money on clothes?' That's a game that used to be part of the fashion system—[price] defining luxury. But I don't think that that's the case now. And today, consumers have more choices than ever before
—
good choices at lower price points. It didn't make sense to me that we were charging a certain price point for clothes that I don't believe need to be at that price point."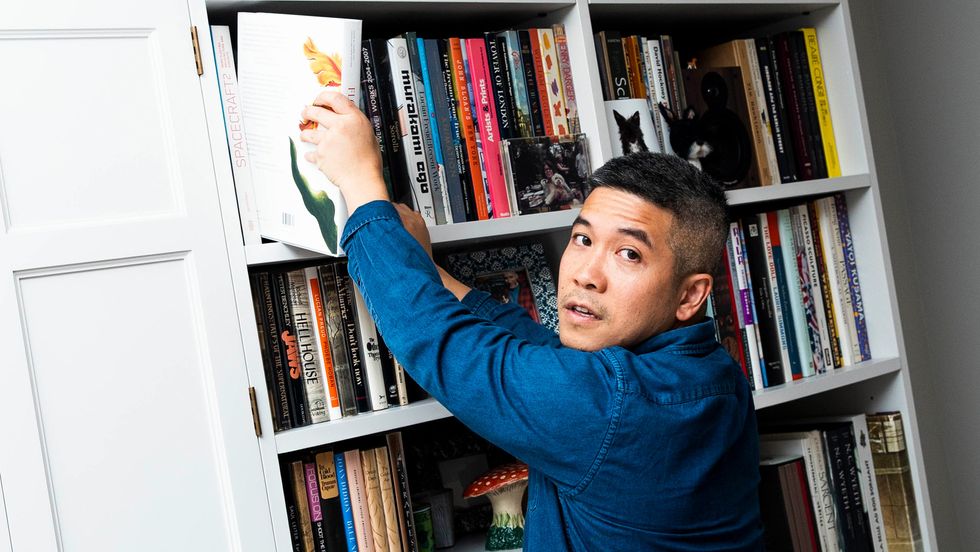 So how did this shift change your business model?
"The new business model is true to what I've been feeling post-sabbatical, which is that I think clothes should be building blocks in your wardrobe, but also serve functionally in a beautiful way. We're launching with 23 styles of really good, clean, well-designed pieces. We spent a lot of time on the fit, and we spent even more time finding the right materials. If we were going to drop the price point, I really didn't want to sacrifice the quality. It was really about digging and working with the manufacturers and mills and price engineer to make that happen."
Having been in the thick of the fashion industry as social media was just starting to blow up, what are your thoughts on it now?
"Like I said, social media is not a monolith—there isn't one approach for every brand. I do think fawning over influencers too much takes away from a brand, though. For my brand, I'm inviting people into my house, but they don't need to take over and become the highlight of the party. I came into fashion prior to influencers and went to shows without them and without camera phones. It was a lot more… I'm not going to say
civilized
, but it was really about the clothes. I think it's good that social media has democratized fashion, but the way that the runway system is set up right now, it's more about entertainment. [During New York Fashion Week] I was at Spring Studios having a meeting, and I saw influencers in ball gowns and contoured makeup and thigh-high boots all in one—at noon on a Sunday. I don't think that's OK. Are you going to a club, or are you going to a show? And if you're going to a show, is it entertainment for you, or do you legit care about the clothes? So I think there has to be a line drawn. There should be a dialogue, but ultimately, you always want to be in control of your own brand. You don't want it hijacked by social media and influencers.
"
In an ideal situation, how do you hope the brand moves forward?
"I think the true ride-or-die Thakoon fans will see the price point and the fit, and they'll get into it right away. That's what I'm hoping for. For new customers, the entry is not that difficult to get into either, because of the price point and the quality. As much as possible, I want to engage in a dialogue with the customers, just to see what works and what doesn't work. We're opening up a store in October in the West Village. We're kind of carving out a little world."
Want more stories like this?
An Afternoon with Isabel Marant
The Fashion Queen of the South Spills Her Secrets to Success
Brian Atwood Talks Glamour Shoes and Working with Gianni Versace