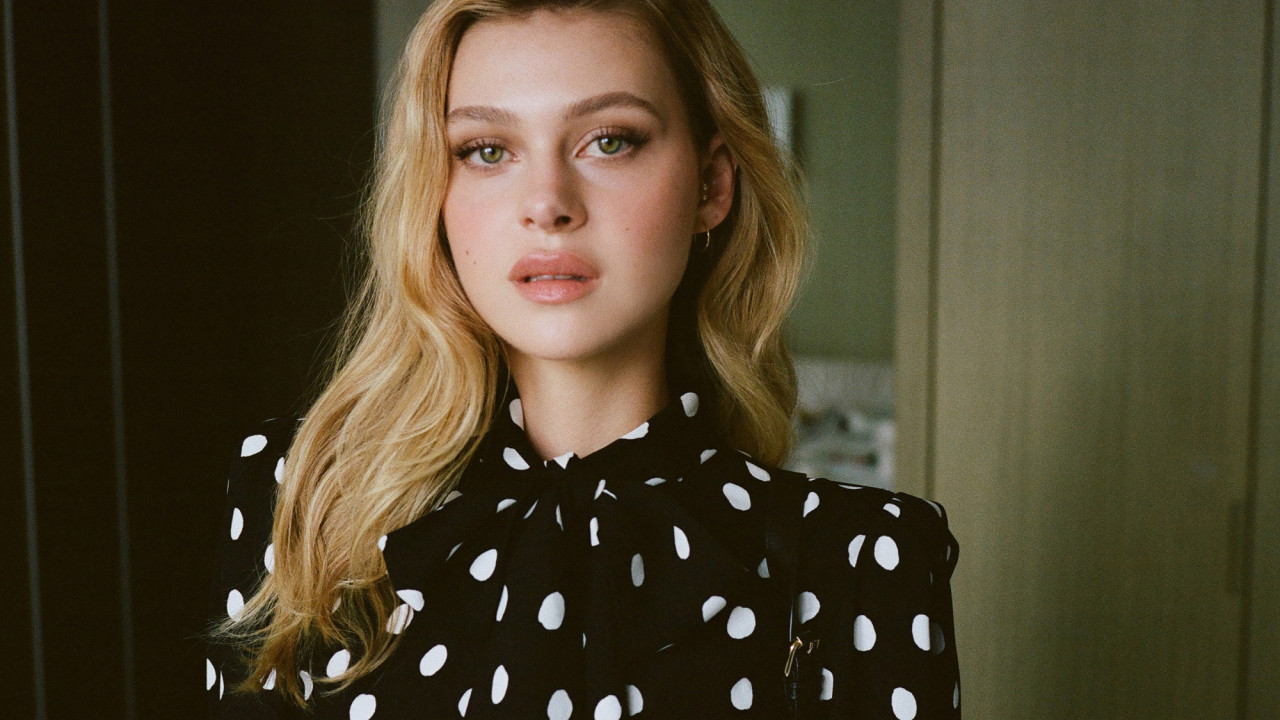 Getting to Know Nicola Peltz
The actress and model answers our burning questions.
You may know Nicola Peltz from your Instagram feed—she likely stops you in your tracks. But what you may not know is that Peltz first gained notoriety on the theater circuit at the start of her career. Acting is her first love. With her new film, The Obituary of Tunde Johnson, Peltz propels off our phones and onto the big screen once again. Amidst her packed schedule for her TIFF premiere, we met up in a little corner at the Four Seasons to get to know her a little bit better. There was a quick interlude for a Youtube-fueled lesson in Pogs before we talked about Pokemon cards, hockey, and the one sushi item she will never try again. A whole lot more fact-finding questions ahead.
Was acting always in the cards for you?
"I have six brothers and a sister. I grew up playing ice hockey, and my dad really wanted me to focus on playing ice hockey, he thought it was so cool. I was center-right and right wing."
I'm gonna pretend I know what that is:
"[Laughs] Then, when I was 11 years old, I asked my mom if I could try acting—it started because I loved my drama class. My parents were very against it [at first]. They didn't get it. We lived an hour away from Manhattan, and I convinced my mom to bring me to one manager. She was like, 'Listen, if they take you, great. If they don't, do not bring it up to me until you're 18 years old.' So I begged the woman to take me. I think she just felt so bad for me that she took me on as a client. My first audition, I ended up booking, and it was a play at the Manhattan Theatre Club called Blackbird."
Do you think you'd ever go back to theater?
"I cannot dance or sing to save my life [laughs] so I could only do just theater. But yeah, I loved it so much."
Who would you love to work with?
"Jim Mangold. Girl, Interrupted was also a reason why I wanted to become an actress. I was obsessed with that movie at a young age."
Do you have anyone that's really inspired you or been a mentor to you?
"For my career, I'd say my acting coach, Nancy Banks. She's like my aunt, she's part of my family now. I've worked with her since I was 15 [years old]. She's been like my acting fairy godmother."
Has there been a piece of advice she's given you that's stuck with you?
"She gives me advice on everything, thank god. She always says 'stay in the moment.'"
Do you have any rituals for getting into character?
"Nancy has always asked me to journal for my characters. If it's a tough audition or if I do book a job, she'll give me a scenario, and then I'll create a backstory [for my character]. So when I get on set, I know everything about my character."
You have such a public image on social media. How do you decide between what to share and what to keep private?
"You know, I really don't think about it too much. You can't let that be your validation, that's when it gets really unhealthy. But if you use it to keep in contact with friends or family so you can see what they're doing when they post or use it to connect with your fans, that's the beautiful [thing] about it."
What's the first thing you do in the morning?
"Check my phone."
What does your perfect Sunday entail?
"Staying in bed, watching a movie, and eating blueberry pancakes."
What can be found on you at all times?
"Chapstick and my phone."
Is there a fun fact that nobody would know about you, that you can share?
"I don't think very many people know that I love to write."
What was your first job ever?
"The play at the Manhattan Theatre Club."