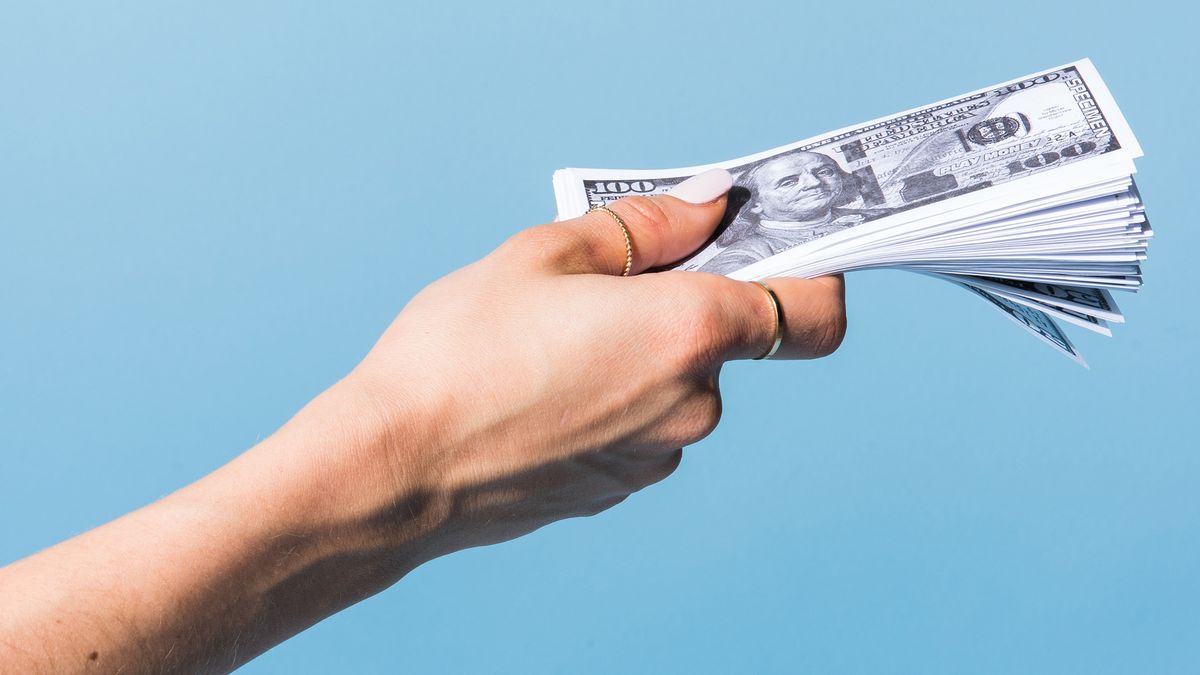 Get Your Shit Together
What Exactly Is a Line of Credit?
Before you borrow money from the bank, here's what you need to know.
Do you ever think about how crazy it is that we sit through hundreds of hours of math class only to enter adulthood with no real skills in budgeting, investments, and other financial literacies? For example, what is a line of credit? What's the importance of good credit? Or how do we go about buying a home? Just to name a few. Adulthood is hard; there's no other way to look at it. So in the spirit of Get Your Shit Together Week, we've decided to dive into a few of those topics. Today we're focusing on a line of credit: what are they, do you need one, how you get one, et cetera. We tapped Shannon McLay, founder and CEO of The Financial Gym, and Marsha Barnes, founder of The Finance Bar, to get some answers.
 

TO START, WHAT EXACTLY IS A LINE OF CREDIT?
Shannon McLay:
"A line of credit is a financial product that allows a consumer (or business) to borrow when funds are needed. The borrower is only required to pay back what they've used, not the entire limit of the line of credit. Lines of credit can either be secured (backed by collateral) or unsecured. One of the most popular examples is a home equity line of credit, aka a HELOC." 
HOW DO YOU KNOW IF IT'S RIGHT FOR YOU?
Marsha Barnes:
"If there are home expenses, immediate car maintenance repairs needed, or any other major expenses, this could be the best option for you. In the instance you have established healthy financial habits with the ability to pay debts off timely, you're a great candidate to incorporate a line of credit. As an example, a great financial habit [is] using a line of credit only as needed."
SM:
"Unlike credit cards, where you can only access part of your limit in cash, you can borrow up to 100 percent of the line of credit. If you're able to cover an expense with a credit card or a personal loan at a lower rate, you may want to consider one of those options." 
WHAT MAKES YOU ELIGIBLE?
SM:
"You should have a credit score of at least 680, a clean credit history with no delinquent accounts, and steady income. Depending on whether you're applying for a secured or unsecured line, you may need to have a certain amount of savings or stocks."
MB:
"Before applying, be sure to comb through your credit report for any items to verify accuracy. If there are any discrepancies, be sure to clean those up before applying for a line of credit." 
WHAT ARE THE PROS?
SM:
"There are a few pros when it comes to lines of credit. One is being able to pay off and reuse your line of credit as often as you want for the life of the line. Another is the flexibility it offers. You're able to use as little or as much as you like if you have ongoing projects. Lastly, a line of credit can be used to fill in for delayed payments for freelancers. This is a much better option than a cash advance or payday loan."
MB:
"One main benefit is that you don't have to pay any interest until money is actually borrowed. Also, there are no set payments over a repayment period, like other traditional loans." 
ANY CONS?
SM:
"A line of credit also has a variable rate, meaning your payments may not be consistent from month to month (unlike a personal loan). You also want to confirm if there are any maintenance fees associated with this product. These vary by lender, so be sure to read the fine print." 
WHAT DO THE INTEREST RATES LOOK LIKE?
MB:
"Interest rates truly differ based on the lender and the borrower's credit history. The best way to guarantee you'll have a reasonable interest rate is by inquiring with the lenders of your choice and cross-comparing potential rates. Remember, this is an unsecured line of credit, meaning there is no collateral needed. There are many online calculator resources that can simulate potential payments. Using these tools can help you better identify what comfortably fits in your budget." 
Want more stories like this?
Financial Infidelity Is On the Rise
6 Ways to Save Money & Stick to a Budget
I Finally Got Real about Budgeting in My 30s