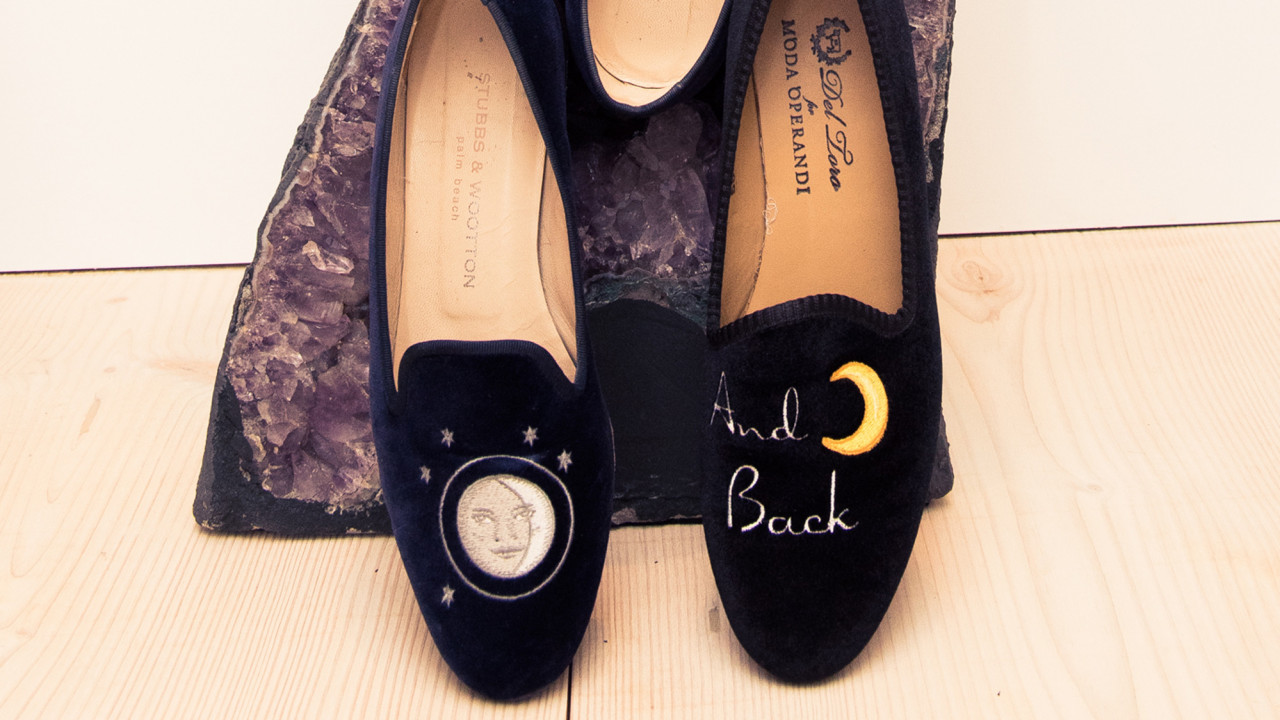 There's a Special Moon This *Friday the 13th*
And everything else we can't stop talking about this week.
This week on Open Tabs—an assortment of links we have on our open tabs for the week—we're giving you a peek into our own internet habits and the stories and themes we can't seem to stop talking about, like how it's Friday the 13th and there's a full moon, how Serena Williams debuted her clothing line at NYFW, the new iPhone, and much, much more.
1. It's the First Full Moon on Friday the 13th in 13 Years (via Washington Post)
Whether you believe in superstitions or not, today is definitely something to take note of. Tonight will be the first full harvest moon on a Friday the 13th in 13 years. (Coincidence? We think not!) The last one was back in January of 2006 and wasn't nearly as special as this one will be. Tonight's moon is considered a "micromoon" and is said to "appear 14 percent smaller and 30 percent dimmer" than supermoons. Spooky, no?
2. Serena Williams Graces the Runway at NYFW (via Elle)
It was a big week for Serena Williams. She played her heart out during the US Open and presented her line, S by Serena Williams, on the last day of New York Fashion Week. Ranging from sizes XS to 3X, her collection is "strong, sexy, and sophisticated" clothing for women who "break limits." In addition to putting on an amazing show, Williams closed it out by taking her final bow with her adorable daughter, Olympia.
3. Apple Introduced the New iPhone 11 (via Hypebae)
You know fall is right around the corner when Apple introduces a new iPhone. The latest phone to come from the tech giant has not one, but two cameras and comes in an array of colors; from a new green and purple to the typical black and white, there will also be a red in collaboration with PRODUCT(RED). The latest phone will come in three models, iPhone 11, 11 Pro, and 11 Pro Max, and is available for pre-order today.
4. Everything We're Excited About for Season 3 of The Crown (via Vogue)
We love a good Netflix Original series around here, The Crown being a definite favorite. With all the talk about Olivia Colman, who will play the role of Queen Elizabeth II, we couldn't help but dig into all the juicy details of the show. The season unfortunately doesn't release for another two months (on November 17th), but it's set in the time period of 1964 through 1977 and will dive into the ins and outs of Princess Margaret's divorce, with Princess Margaret being played by Helena Bonham Carter.
5. If You're Thinking about Starting to Vape, Don't (via Vice)
We've all heard that smoking is bad for you. No matter if you're smoking tobacco, nicotine, or marijuana, vaping has been on the rise as a "safe" alternative—until now. It's been reported that a sixth person has died from a mysterious lung illness caused from vaping. Over 450 cases of illnesses associated with vaping have been reported in the country. Something to consider if you're planning on continuing to vape or if you're looking to start.
Want more stories like this?
Sorry, There's No Such Thing as Work Life-Balance
You Can Now *Officially* Date on Facebook
How to Feel More Confident in 60 Seconds