WWWRN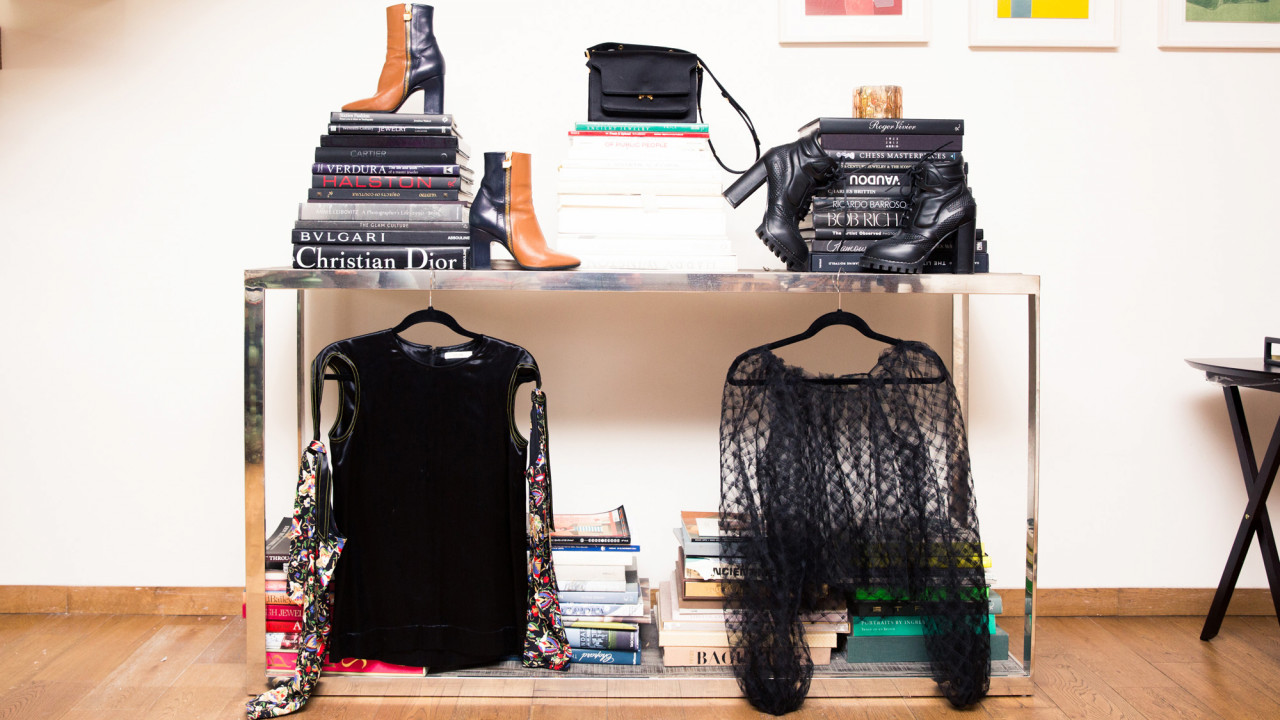 The Pieces We Want from the Brands You Haven't Heard of...Yet
Our editors share their top picks from the brands that are about to be everywhere. In collaboration with NET-A-PORTER.
It's no secret that around these parts, we have a serious soft spot for emerging designers. The never-ending rabbit hole that is our Instagram feed begets near-daily newfound obsessions, and at times, it feels like even the most obscure or out-there of brands blow up seemingly overnight (never mind an entire season) and are suddenly spotted everywhere.
Occasionally, however, we find ourselves stumped by a new name, or we stumble upon an emerging label the old-fashioned way—and truthfully, there's nothing that delights us more. After all, it's partly the role of a retailer to facilitate discovery—nothing wrong with a li'l ol'-fashioned surprise and delight, if you will. And leave it to none other than NET-A-PORTER—because seriously, whomst else?!—to give us exactly that. In fact, on the heels of fashion month, they've recently launched a brand-new shopping section, The Vanguard, effectively ushering in the next wave of global fashion talents. In addition to giving the brands considerable spotlight and introducing them to their customer base, the retailer supports and empowers designers through a mentorship program to ensure future growth and expansion. In short, NET-A-PORTER is putting them on in more ways than one. Below, the picks and labels our editors are most excited about (and for which you should be, too—before the wait lists begin).
---
Meagan Wilson
Associate Creative Director
1. Peter Do Trimmed Leather Trench: It might be the hyperbolic fashion girl in me, but I all but screamed when I spotted this trench. It's a little bit Sharon Stone circa Basic Instinct, a little bit Matrix, a whole lot painfully chic. Makes perfect sense, given that designer Peter Do's a Celine alum (under Phoebe Philo, natch). The wide canvas lapels and cinched-waist belt especially kill me.
2. Le 17 Septembre Ribbed Wide Leg Pants: I live for a luxe sweatpant, and there's something especially indulgent about playing with sartorial fire and opting for a bright, creamy white. They're the kind of thing you wear to chill on your couch with your snack of choice, and the luxury comes in part from a devil-may-care attitude towards the high, high likelihood of stains and spills—high risk, high reward, if you will. I'd wear these everywhere from the airport to the office, and just about anywhere in between.
3. Naturae Sacra Leather Tote: I'm a sucker for a cool, sculptural, cut-out detail or effect on a bag, and the combination of this arty resin handle alongside the clean, sharp lines of the tote make me weak in the knees.
---
Jodi Taylor
Editor
1. Bite Studios Belted Organic Silk Midi Dress: Have you ever seen a dress scream fall more than this one? Didn't think so. The second I laid eyes on it, I fell in love. I'm talking that head-over-heels type of love. I mean, it's a dress, it's a coat, it's a robe if you want. Perfection.
2. Naturae Sacra Aiges Resin & Leather Tote: I've never heard of this brand until now (thank you, NET-A-PORTER), and while this may sound a bit dramatic (story of my life), I'm not sure how I was living without it. I love a well-structured handle and the option of a longer leather strap. Bonus points for the fact that it's handmade by artisans in Turkey.
3. Le 17 Septembre Draped Woven Top: While this top is quite a bit different from what normally sits in my wardrobe, I'm really into it. Sometimes it's good to switch things up. I'm imagining myself pairing it with a leather skirt or a good pair of wide-leg pants.
---
Hannah Baxter
Senior Beauty Editor
1. The Sant Furoshiki Mini Leather Tote: I've never seen a structured handbag look quite like this before. I'm super picky with handbags, but this little guy is pretty much made for me.
2. Bite Studios Organic Silk Satin Midi Dress: Don't underestimate the value of having a minimalist black dress in your wardrobe. Pair it with platform boots and some statement silver jewelry for a killer look that works from day to night.
3. Le 17 Septembre Oversized Woven Coat: There's nothing I love more than a menswear-inspired drapey coat. I have plans to wear this luscious neutral green with chunky sneakers, straight-leg jeans, and a high-neck sweater all season long.
---
Noah Lehava
Director, Lifestyle and Talent
1. Naturea Sacra Cyssus Leather and Resin Bag: My knees get weak for this color of leather, and when you pair that with tortoiseshell slices for the strap, well, I'm on the floor.
2. Peter Do Convertible Crepe Blazer: Attention, please! This blazer is also…a vest! Bet you didn't see that one coming. I'd wear this to work with skinny cropped leather trousers or on weekends with light-wash jeans. The real party happens when the sleeves come off for dinner or drinks with friends.
3. Bite Studios Organic Silk Shirt: My rule book states you can never have enough white silk blouses. Capisce?
---
Leah Faye Cooper
Editorial Director
1. Le 17 Septembre Asymmetric Woven Wrap Skirt: I wear a midi skirt at least three days a week, and I'm always looking for more to add to my wardrobe—especially ones like these, that have great details (hello, waist ribbon that ties into a bow) but are also versatile. I'll take two.
2. Bite Studios Organic Cotton-Gabardine Trench Coat: A classic trench coat is one of those pieces that everyone needs, right? I don't own one, so it looks like this effortless, perfectly structured stunner is heading to my closet.
3. The Sant Amigasa Leather Tote: I love a bag in an interesting, unexpected shape, but it's rare that they read as elevated as this one. Between the luxe leather and the gold hardware, I'm starting a bag-specific saving account.
Part of the series:
WWWRN