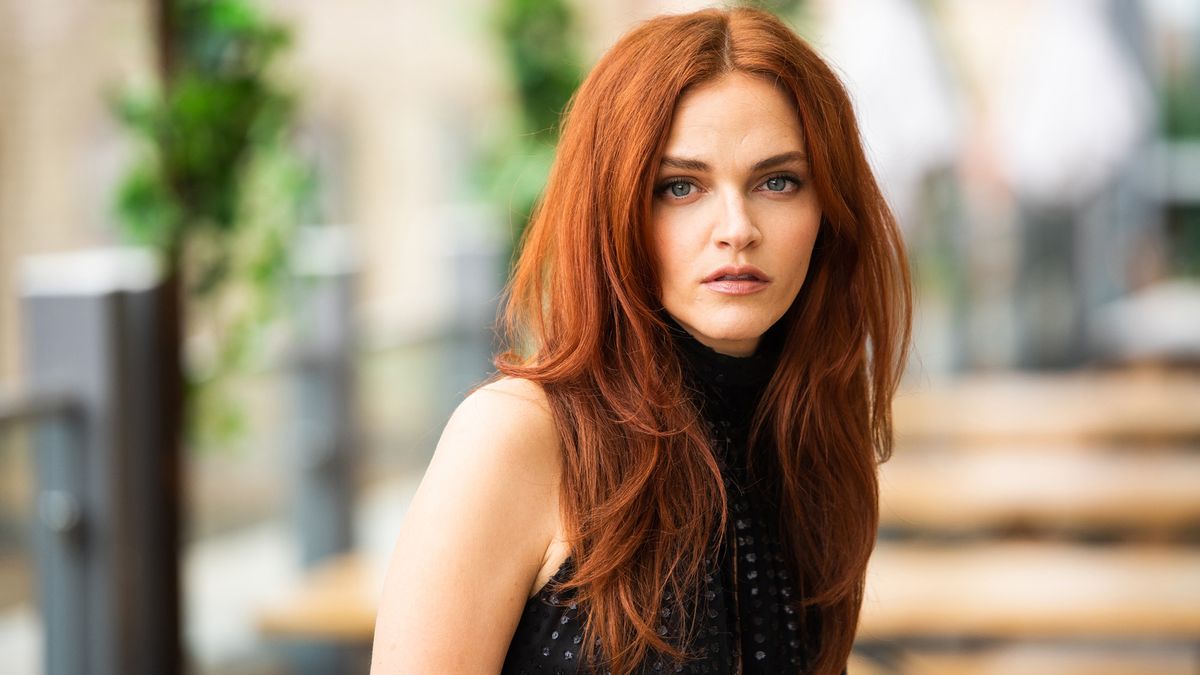 Celebrity
The Lesson Madeline Brewer Learned from Jennifer Lopez
Talking with the actress about what it was like on set of Hustlers (spoiler, it was great) and the power of a reset between gigs.
"I think a well-written role is multifaceted and nuanced,"
Madeline Brewer
says, kicking off her heels and pecking at a taro chip just as we snap our last photo. Brewer brings that complex sensibility to every character no matter how big or small—from Tricia Miller in
Orange Is the New Black
to Janine in
The Handmaid's Tale
and most recently as the unpredictable Dawn in
Hustlers
. "Dawn is in two scenes, but it's about finding every little piece about [the character], getting their personal history, and understanding what brought them to where they are now," she tells us. Her fiery red hair whips around at the sight of a bee—Brewer has never been stung and doesn't want to risk it. We're on the rooftop; down below, a crowd of celeb-spotted hopefuls linger around the velvet rope cornering off the entrance to
Baro
. So we tuck ourselves into a glass enclosure by the staircase to tête-à-tête about *that* J.Lo moment on set, stripping away the male gaze when portraying sex workers, and the power of a reset.
---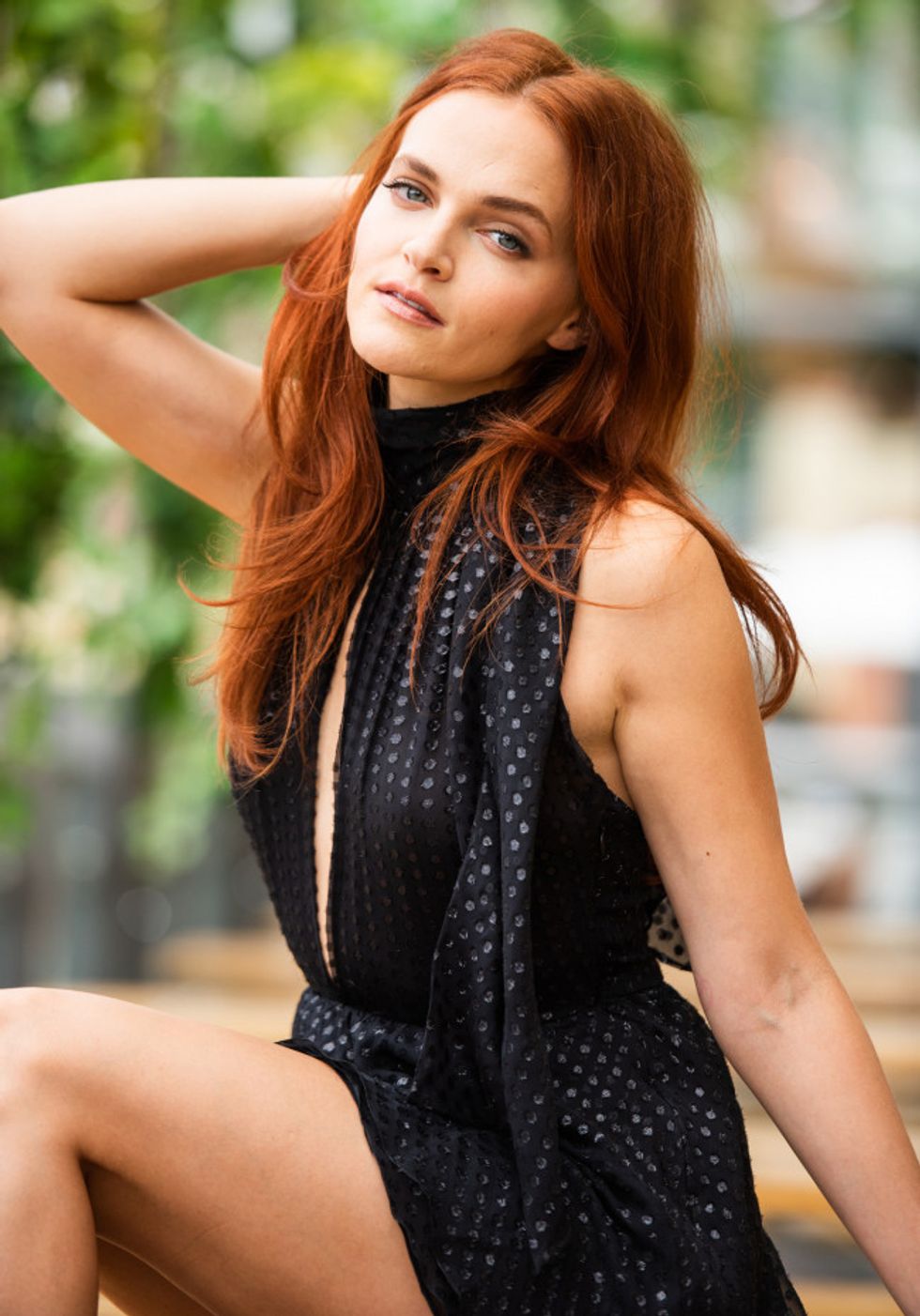 So tell us, why did you want to work on Hustlers?
"First of all, Lorene Scafaria is fucking brilliant. She's so cool and laid back, but so passionate. She doesn't want to be a filmmaker to be a filmmaker; she wants to do it because she wants to tell a really good story, in a way that only she can. I was drawn to Hustlers because it's a story about women and friendship. It's about sex workers, which is a topic I really love. It's women surviving the only way that they know how. After I had my first conversation with Lorene, I was like, 'I don't care what has to happen. I have to be in this film. I don't care what part or anything. Just let me be in it.'"
That seems to be the consensus! Did your role in Cam inform this role?
"What I learned working with Isa Mazzei, the woman who wrote Cam and is a former cam girl, is to have a more critical eye and a better understanding of sex work and how it has been portrayed in film for decades. It takes effort to resist the male-gaze [view] we have of sex workers in Hollywood films. The characters aren't at all similar [between the films], but the understanding that sex work is work, that sex workers are people doing a job, [is the same]. What I learned on Cam about sex work helped inform how I would approach the level of respect someone has to have for sex workers to make a movie about them. When I had that conversation with Lorene, she got it. She knew she couldn't tell a story about sex workers without talking to sex workers, including them, or hearing their stories. She didn't fall into any trope or any stereotype. She really told an honest story."
What was the most memorable day on set?
"There's one that always comes to mind. [Hustlers is] a quick set. Jennifer [Lopez] isn't wasting any time, and Lorene [Scafaria] knows what she wants— she knew what she was going for. She gave us room to play, but she was very clear and very hardworking. Todd [Banhazi], our DP, is a genius. His genius doesn't take a lot of time. He knows what he's going for. He's very prepared and has a great team. So I came in, and I'm much more used to extensive blocking, moving around the space and feeling it. They were like, 'You're going to go there, and then there, and then there, and that's the scene.' So we go in to do that, and then we leave to finish up hair and makeup and then come back to shoot. I was standing in the places where they had previously told me to stand, but they had moved my mark, so Jennifer goes, 'Baby, do you want to stand on your mark?' I was like, 'Oh my god. Day one, scene one, Jennifer Lopez has to tell me, 'Do you want to stand on your mark?' She was so cool, too. I was like, 'Fuck, she thinks I'm terrible!' But no, she was cool. Everyone on set had the consensus that she's the mama. She was just like, 'I will make sure you are OK, and that you are OK. I'm good, let's make this thing.'"
You have so many projects on the go. How do you shape-shift and recalibrate between projects?
"I have to take downtime. I don't mean to be like, 'Oh, I'm such an artist,' but I do give a lot of myself to my work. When I'm in work mode, I work so hard—I never stop thinking about it. So when it's time to stop, I have to crash for like, four days. No human interaction. Netflix only. Postmates. Nobody talk to me—I'm a gremlin for the next four days."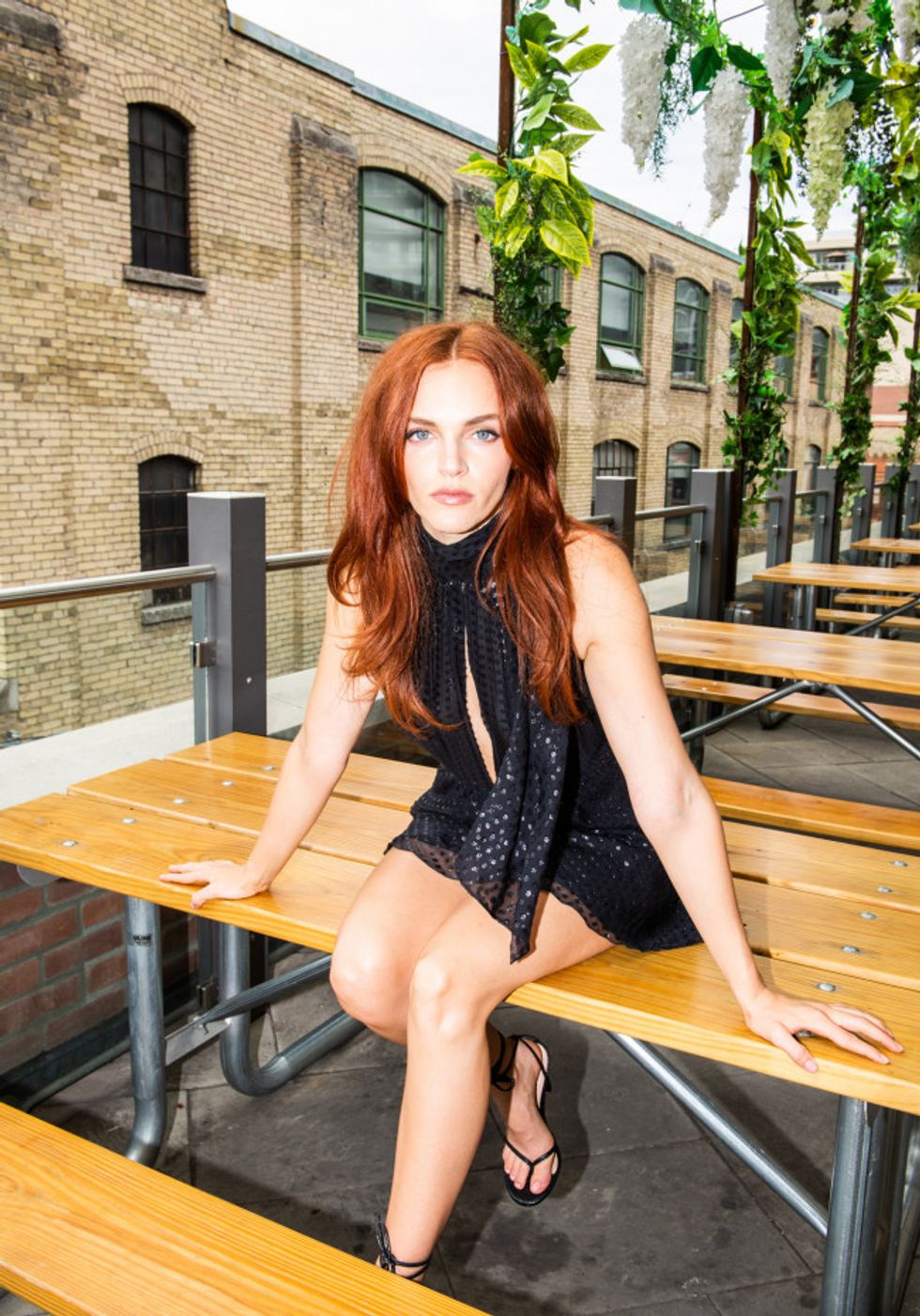 What's the first thing you do in the morning?
"Coffee. My boyfriend makes me coffee every morning because he's a saint."
The last thing you do before bed?
"Take a bath."
Where do you feel most creative?
"New York City."