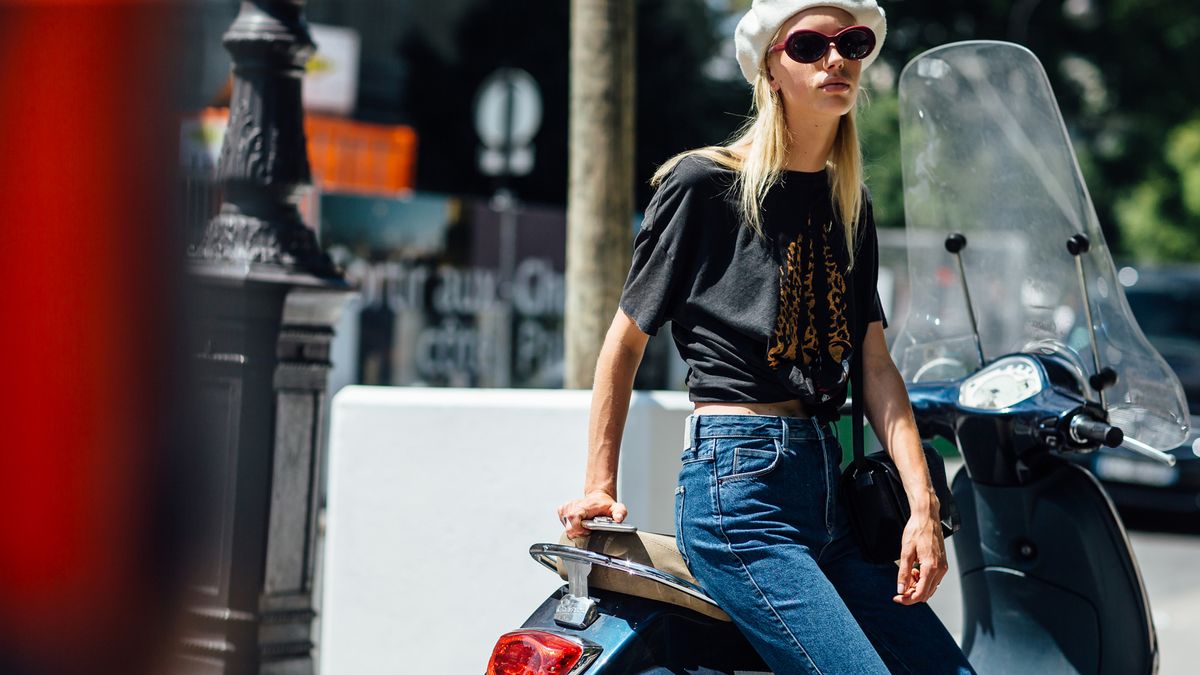 Travel
The Fashion Lover's Guide to Antwerp
And everything else to do in the Belgian city.
Paige Campbell Linden
Paris, London, Rome, and the like will always top our list of
cities to visit
in Europe, but there's another must-see destination that has been flying under the radar for years: Antwerp. The quaint Belgian city could be described as the smaller, slightly cooler cousin of the capital Brussels. With plenty of medieval architecture and a bustling food scene, it quickly stole our hearts after we spent two days there this past summer. We also happened to have one of the best tour guides imaginable,
Tanguy Ottomer
, a Belgian-born historian who favors crisp-cut suits and knows everything to see, eat, and shop during your stay.
Check out some of his recommendations for an especially fashionable weekend in Antwerp.
---
---
Where to Stay
---
This luxury boutique hotel in the center of the city offers a true gastronomique experience at its restaurant. Plus, most rooms come with an extra-long king bed, so you'll have an exceptional night of sleep before you explore the city.
The contemporary modernist design of this hotel is basically made for Instagram. But don't worry—there are still plenty of historical touches for fans of the old-school European interiors. It's also conveniently located in the Zurenborg art nouveau area.
An eclectic, beautiful hotel that seeks to create a whole experience from top to bottom. It's a haven in the southern part of the city.
---
Where to Eat
---
Widely hailed as the best breakfast in Antwerp, this menu features local ingredients for delicious dishes that are just begging to be shared.
This is more than just a stellar spot to grab lunch—it's a high-end concept store and apartment built out in a former home. Explore the multiple floors, and dream of moving to Antwerp yourself.
Dinner: The Jane
Don't forget to reserve a table at this Michelin star restaurant. It's housed in what used to be the chapel of a military hospital and offers one of the best wine lists in the city.
---
Where to Drink
---
If you've planned an afternoon at the Antwerp Fashion Museum (more on that later), be sure to stop by this spot for a delicious cup of coffee.
When you're in the mood for a fancy cocktail, this is the undisputed place to be. The deconstructed Old Fashioned is to die for, and don't forget to try the Elixir d'Anvers. It's an Antwerp liquor that's been around since 1863.
Sometimes you need a cozy place to hide away and drink endless glasses of champagne with your friends. This is your spot.
---
What to Do
---
We've never had a tour guide quite like Ottomer, and we can without a doubt say it was equal parts enjoyable and enlightening. Like, did you realize that Antwerp got its name from a legend about a giant that cut off people's hands? Hand-werpen means hand trowing. The more you know! Whether you want to see the original Dries Van Noten store, or learn the history of the rail station, he will offer all that and more for a fabulous walking experience through the city.
While the exhibits at the MAS museum are always worthwhile, don't forget to take a trip to the roof for one of the best panoramic views of the city.
Check out some of the most innovative modern art from artists around the world. Whether its a painting, a model, or an interactive installation, you won't regret an afternoon spent here.
If you think this will just be a train station, you're severely underestimating the Belgian people. It's one of the most beautiful in the world and genuinely looks like a palace.
---
Where to Shop
---
There are multiple locations around the city for this popular European store, making it convenient to stop in during your other activities. Find the coolest trends of the season for both men and women at reasonable prices.
Located in the city center, this stunning building is the site of the first-ever brick-and-mortar Dries Van Noten. No trip to Antwerp is complete without checking out the city's most celebrated designer.
If you're looking to pick up a few designer pieces that you might not be able to find in the States, then be sure to check out this shop. You can find everything from Margiela and Raf Simons to Jil Sander and Dior.