Celebrity
When Auditioning for Hustlers, Julia Stiles Wouldn't Take No for an Answer
Talking her '90s feminist teen icon status, getting into comedy, and the female power of Hustlers.
Julia Stiles
has it all figured out. She might beg to differ, but the '90s teen idol has long been making smart—may they be unintentional—decisions throughout her decades-long career. From her role as the illustrious Kat Stratford in
10 Things I Hate About You
in 1999, which would be her breakout and declare her a feminist icon, to a mainstay in the
Bourne
films, everyone's favorite in 
Save the Last Dance, 
and a lead in
Riviera.
 Her latest role as Jessica Pressler, the journalist who penned the
New York
 magazine viral article about former strip-club employees who drug and steal from their Wall Street clients, in the women-led adaptation
Hustlers
, was a project she was determined to be a part of. "I spoke to Lorene [Scafaria] over Skype for over an hour and told her all the reasons why I loved what she had written, and at the end she was like, 'OK, well, there's a process of casting, but if you have any questions, let me know,' kind of wrapping it up. And I was like, 'My question is what do I have to do to be in this movie?' Stiles quips. We sat down at
Buca Osteria & Enoteca
to talk about what drew her to this role, lessons she's learned in her career, and the one piece of advice she always tries to follow.
---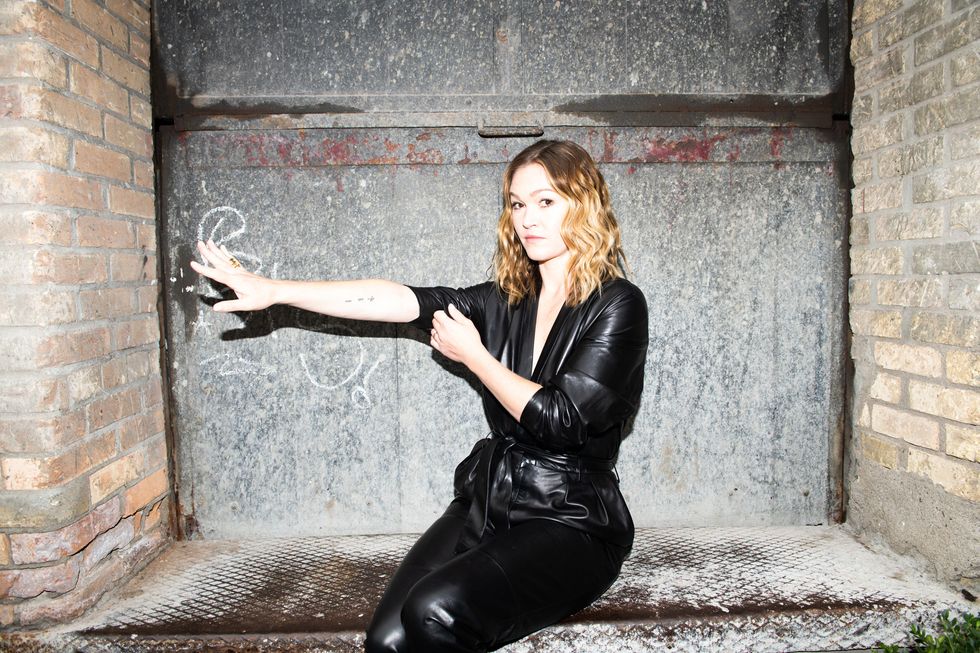 What went through your mind when you first read the script for Hustlers?

"I loved it. I had read the article when it first came out, so when they sent me the script, I was like, 'oh yeah, I remember that article, that was crazy.' I just thought Lorene's take on it was so exciting and refreshing. You could tell that story five different ways and she approached it with such compassion and interest in all the different perspectives, with humor, but then she also kept the film grounded. My agents were like, 'Well, you're not going to be one of the dancers.' And I was like, 'No, the journalist is really interesting.' Not only is she the eyes and ears for the audience, but I liked that there was this contrast between the good girl/bad girl or a girl who has a straight and narrow job versus a job that we stigmatize, and there's an interesting parallel between my character and the other women."

You've taken on roles with strong female characters, was that something you intentional pursued?

"I don't know how much of it is in my control and it maybe is a mix of what I gravitate towards and what people consider casting me in. But I think maybe more now that I'm older I'm conscious of being a strong character. That's what interests me consciously, maybe when I was younger it was not planned."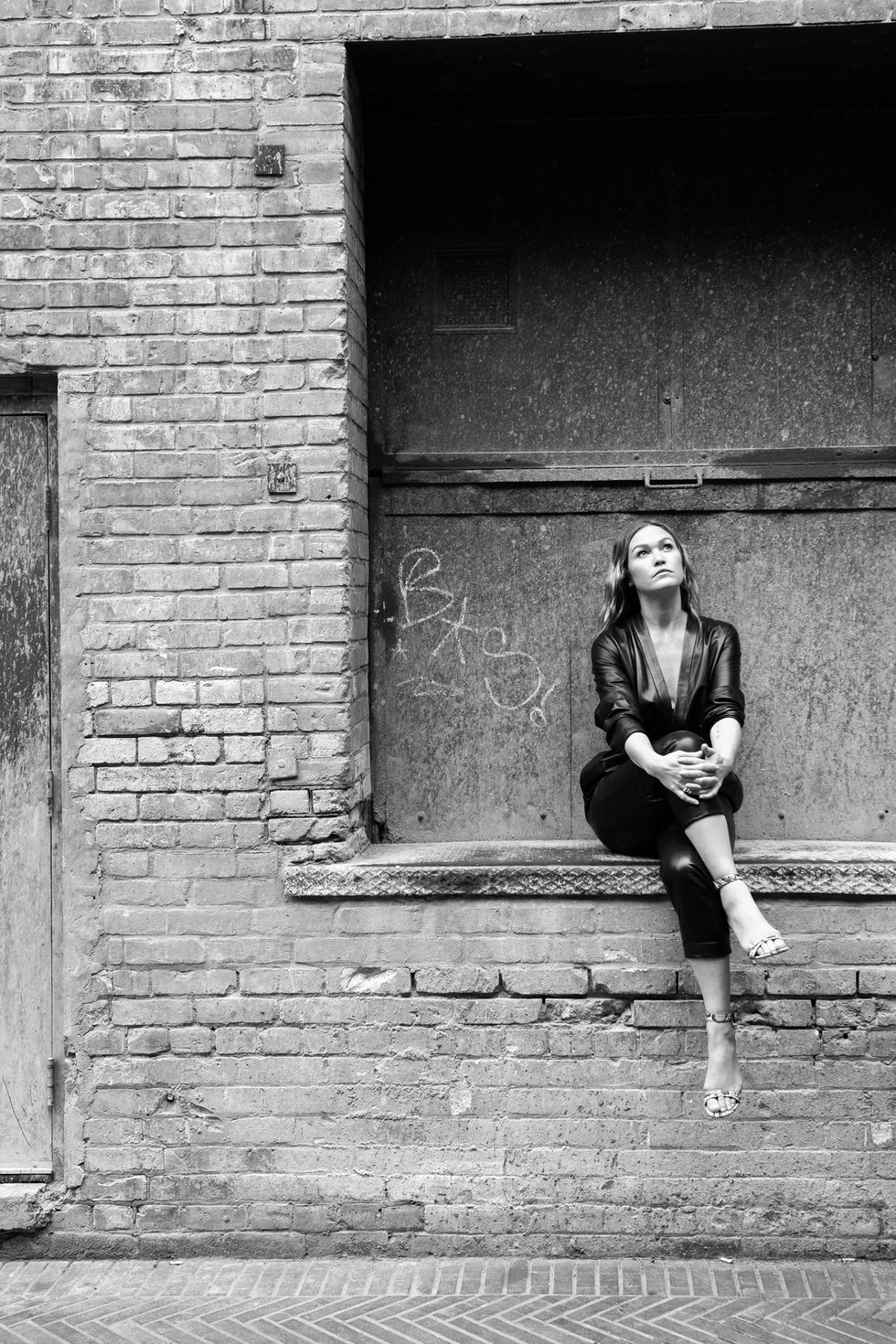 Hustlers seemed like such a safe environment for all the women involved. Did you ever experience a situation that wasn't?

"Yeah, totally. Whether it was a hostile director or...a lot of times as an actor you're told what to do and [you're] just sort of taking orders, sometimes creativity can be limited that way. Now, I'm able to advocate for myself and be assertive. But I still have that people pleaser in me that any actor has, where I tend to not be confrontational but I tend to play out all that stuff on screen. We get to say and do all the things on screen that we don't get to do in real life."

Has there been a genre that you're interested in exploring?

"Comedy, just because that's what I watch. Moments in Riviera where I'm screaming and crying every day, I'm like, you know, it would be fun to just improvise and laugh a little more."

What's your favorite comedy?

"Of all time, do you know the movie Clue? I probably know it by heart! I just think it's so quick and every time I see it, I hear new lines that are hilarious to me. Then, in terms of contemporary things that I'm watching, I love Schitt's Creek. Working Moms is also a Canadian show—I've watched it all and I wish they would make more so I can keep watching. Fleabag is also great.
I watched an interview where you said you shouldn't be quoted in print until you're 28 years old, can you tell me a little bit about that?

"That's sort of my cheeky way of saying that I've said some dumb things that I've been quoted on [laughs]. I feel like I started getting interviewed at a young age, where I was still forming opinions and conscious of what people expected of me. So I tended to say things just for effect and not what I really thought about or believed in. I wish that someone had given me media training. You know how athletes when they're doing a press conference, they're sort of like 'Yeah, we're just doing what coach tells us.' If someone had told me to do that, it would have saved me from saying a lot of things that I sort of roll my eyes at now."

10 Things I Hate About You is a movie that is so signifying of my generation, do you have any film that has the same impact for you?

"Totally, there's a few but the first one that comes to mind is Desperately Seeking Susan. It was 1985 Madonna just as she was breaking out—she was so cool in the movie. It took place in the East Village, Rosanna Arquette was this suburban housewife that was bored with her life and somehow started following Madonna's character through the classified ads. Rosanna Arquette is obsessed with this woman because she represents freedom and independence and just how cool Madonna is in the film. The clothes are amazing and Aidan Quinn is so sexy and it's like the East Village in the '80s. I was probably four or five when it came out, but now looking back at it as an adult, it has a deeper thing to it. Which is this woman idolizing and envying the freedom and independence and ownership over her life that Madonna has in the movie."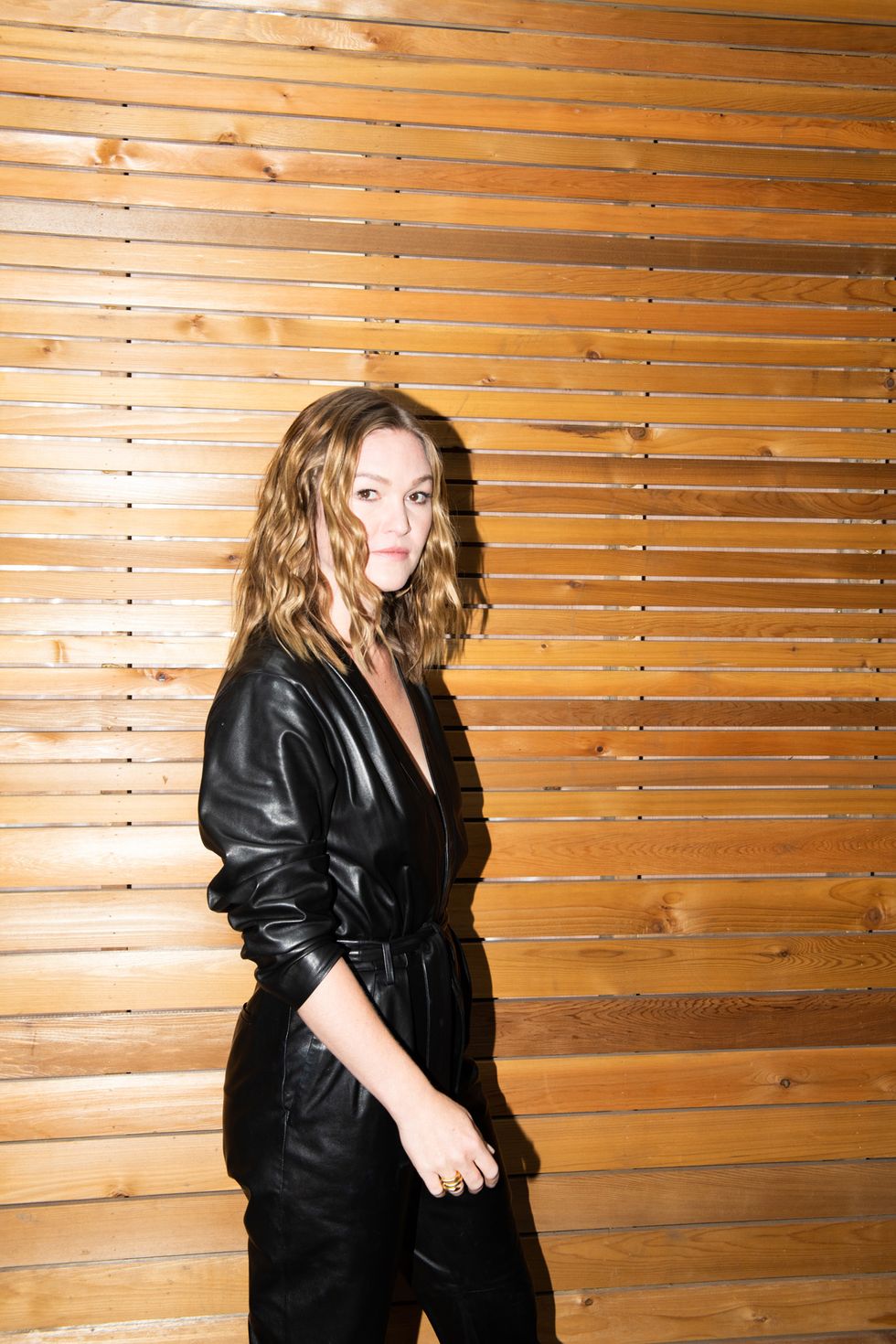 Did you ever think that 10 Things I Hate About You would have the impact that it did?

"You can never anticipate these things. I think only in hindsight I can explain maybe why. I feel pleased that people are still talking about it. The thing that resonated with women about it is what drew me to the part in the first place. But I mean I was 17 [years old] and an auditioning actress that wanted a job and felt really lucky that it happened to be that one."

If you weren't acting, what would you be doing?

"I think being a journalist would be really interesting. Investigative, sort of what my character Jessica Pressler does, which is longer lead stories."

What's the last thing you do before bed?

"Hope that I'm gonna get enough sleep. I wash my face, brush my teeth, and when I'm lying in bed, I try to relax my body in meditation. That helps me if I can't sleep."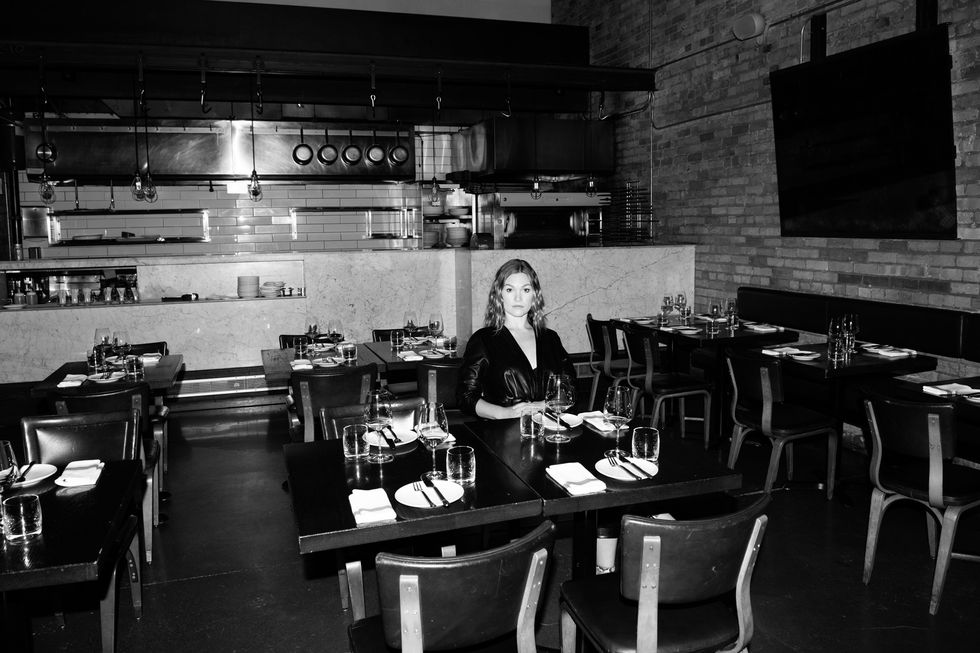 Is there anything else you do for health and wellness?
"First thing in the morning I like to drink water with some lemon in it. I feel like that's really good at keeping colds at bay. I also take magnesium, which seems to help, and probiotics. You know, I was the kid in the lunch line that asked for broccoli, so I always try to have a lot of vegetables at least once a day."
Best piece of advice you've ever received?
"'Seek happiness,' from my mom. She's said that to me at times. It means different things to me, but that it's sort of a choice to gravitate towards the people and things that make you happy."
If you fall into a rabbit hole on your phone, what are you doing?
"Music videos and concert videos. I love music."
Want more stories like this?
Hustlers' Lili Reinhart on Swearing off Low-Rise Jeans & All That Fake Vomit
Eiza González on Being Bullied & Dating in the Limelight
Danielle Macdonald Is On the Rise