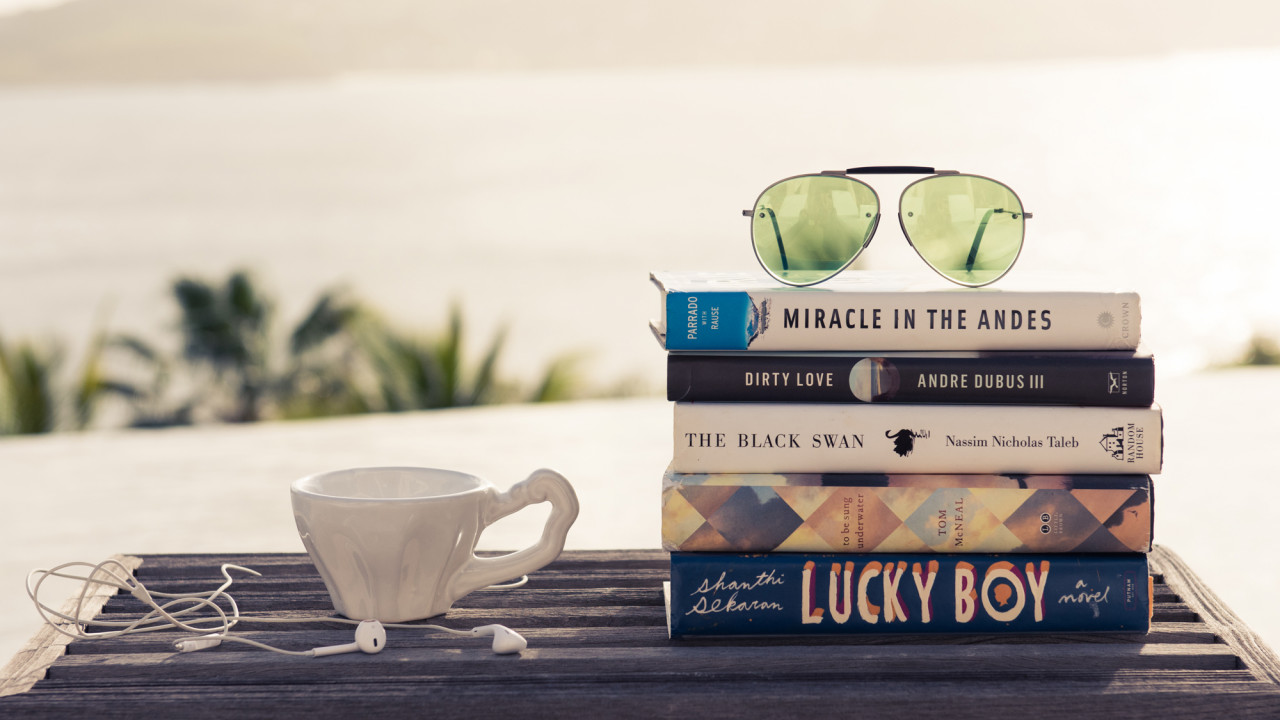 Sorry, There's No Such Thing as Work-Life Balance
But all is not lost. This genius tip could transform the way you think about work.
Do you love your job? The way our society is set up, even the luckiest of us—the ones who can honestly say they enjoy what they do—probably find something to gripe about from time to time. But realistically, it can be difficult to find joy in one's work, and even harder to resist the urge to fast-forward through the workday to get to "real life." And that's where we go wrong, as Time reports.
The problem begins with the term "work-life balance," which implies that such a "balance" is attainable in the first place. "Work-life balance is a strange aspiration for a fulfilling life," the co-authors of Nine Lies About Work: A Freethinking Leader's Guide to the Real World wrote in Time. "This false hope is made worse by the categories themselves. They imply that work is bad, and life is good; we lose ourselves in work but find ourselves in life; we survive work, but live life." This simply isn't the case, they argue, and if you go through life thinking this way, you'll set yourself up to be miserable.
Rather than thinking of work as heavy and life as light—your eight (or nine, or ten) hours at work each day as a duty, and the rest of your waking life as your "real" life—the researchers and thought leaders recommend flipping that idea on its head and instead embrace all 24 hours of your day.
They have concrete suggestions to go about doing this, thankfully—they're not just like, "Do you! Embrace life! Be happy!" because everyone knows that wouldn't be helpful. First off, try not to see work as the opposite of life. "It is instead a part of life—just as family is, as are friends and community and hobbies," they write. "All of these aspects of living have their share of wonderful, uplifting moments and their share of moments that drag us down. The same is true of work, yet when we think of it as an inherent bad in need of a counterweight, we lose sight of the possibility for better."
Next order of business: Spend one full week "in love with your job." Wait, what? Choosing to be in love with a job you don't necessarily love sounds just as difficult as choosing to be in love with a person you don't find attractive. But here's what they mean: Carry a notebook around with you for a week at work. (If you're an emergency-room doctor or in a similar hands-on field, this may not be a super practical way to go about your day, but we digress.)
Draw a vertical line down the center of the pad and make two columns: "Loved It" and "Loathed It." When you feel, as they put it, "the telltale signs of love" when you perform a task, add it to the "Loved It" list. They define this as looking forward to doing something before you do it, finding time speeds up while you're doing it, and feeling invigorated after you have done it.
When you feel the opposite, add the task to the "Loathed It" column. They define the feelings of loathing something as "before you do something, you procrastinate; while you do it, time drags; and when you're done with it, you hope you never have to do it again." Fair.
Instead of categorizing your day into "work" and "life," try classifying your time into "loved" and "loathed." And once you have a stronger sense of what you really hate about your job and what you adore, find the means to turn up the volume on the good part. Apparently, a study of a random sample of the working populations of 19 countries found that 73 percent of people say they could change their job to fit their strengths, but only 18 percent actually do.
The challenge issued here is to find a way to change your job, little by little, so there's more love and less loathe as you go about your day. And next time you find yourself bemoaning your lack of work-life balance, remind yourself there are positives and negatives of every job, just like your off-duty hours. Combining mindfulness with a feeling of agency can go a long way in finding work-life balance. Er—we mean, balance, period.
Want more stories like this?
4 Women on How They Negotiated $10,000+ Raises
Meet Lola Plaku, Entrepreneur & Music Industry Extraordinaire
I Took a $30,000 Pay Cut to Follow My Passion—Here Are My Thoughts