WWWRN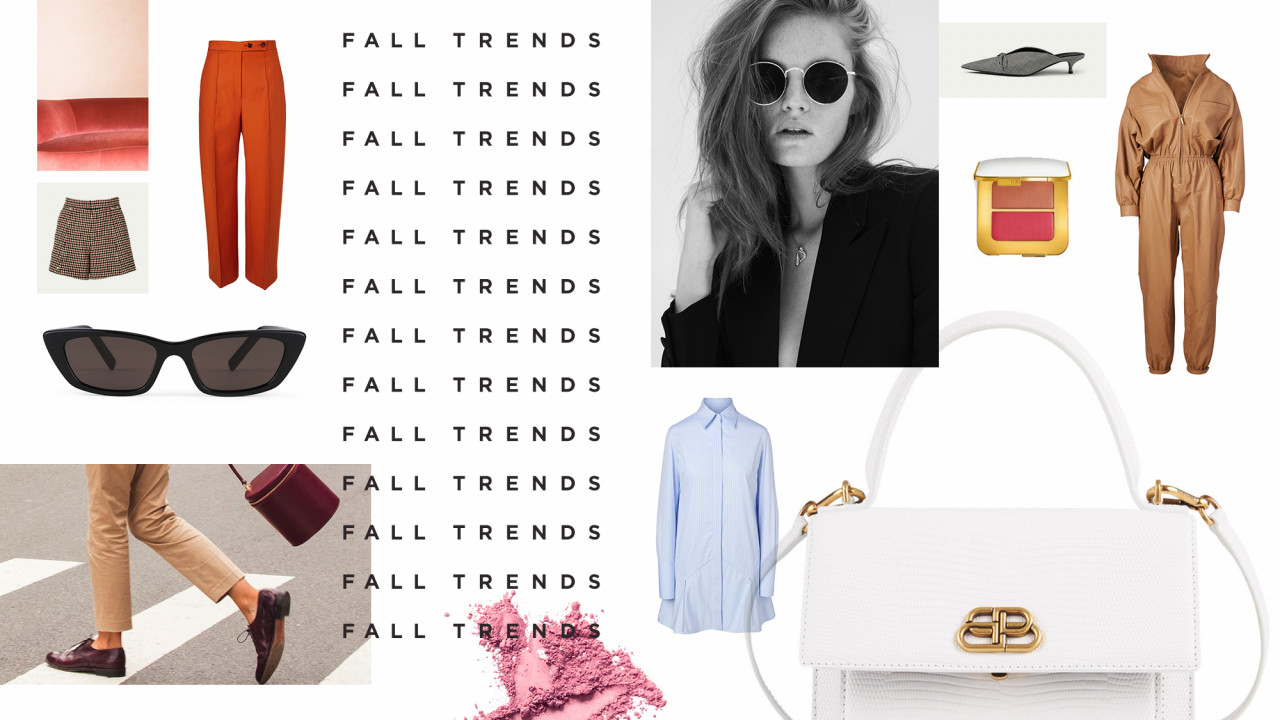 The Most Exciting Trends We're Shopping for Fall
Watch out—these are about to be everywhere. In collaboration with Holt Renfrew.
There's something about the arrival of September that shakes us from the warm haze of the summer months and prompts us to dive headfirst into spreadsheets, to-do lists, and, well, dressing like an adult again. No more rolling from the beach to dinner with nary a wardrobe change in between—we're rolling up our sleeves and have work to do. Here, the micro-trends we've had our eyes on since they first walked down the runways earlier this spring, with a little help from the team at the premiere luxury department store of our home and native land—Holt Renfrew.
(PS! Want to hang with us IRL and talk all things trends? We'll be popping up at Holt Renfrew stores across Canada... Click here to see where you can find us!)
---
Warm Neutrals
---
We know by now that neutrals needn't be vanilla—especially when embracing a warm palette with a wide variety of shades. Layering is the key for maximizing a luxe look and feel—dressing head-to-toe in one shade is our go-to trick for looking endlessly, instantly pulled together, whereas we'll break it up with multiple hues for added interest and intrigue. The stand-out staples we're stocking up on ahead of the rest of the season? Tailored suiting, lush knits, classic shirt dresses, animal prints and snakeskin, and deliciously '70s shades, plus one seriously badass boiler suit.
Don't worry—this is a "back to cool" pun-free-zone. Instead, we're turning to more tailored takes on the long-standing varsity trend. At first blush that might sound all buttoned up, but in fact, it's really just the opposite: Think more cool girl in detention (probably for bringing her mango Juul pods to class) than preppy teacher's pet. It's equal parts English countryside and American collegiate, with a healthy sprinkle of streetwear juuuuust to keep things interesting (and modern). That looks like plenty of pleats, boyish brogues, structured work bags, and pieces like boxy ringer tees with sneaky hints of logo for that streetwear feel.
It's a perennial fave, but there's something about a fresh, flushed cheek that feels especially right come fall. Like finger paints, only you're an adult trying to bring a little life back into your face after an, ahem, long night. The best formulas come in a wide range of shades that encourage—even demand—play and pair best with fresh, glowing skin and brushed-up, boy-ish brows. We suggest stocking up on a roller (we love BeautyBio's jumbo one) and a brightening serum to clarify skin.
Redefining the notion of "power dressing" is one of the most exciting things to happen in fashion over the past couple of seasons. After all, isn't a power suit or matching set made infinitely cooler and more comfortable (and thus, more powerful) with a pair of leather sneakers than towering heels? Instead, it's all about what makes you feel your best, most commanding you. Suiting is certainly still on the menu—as are bossed-up statement accessories that bring real presence to an outfit. That might look like a sharp pair of colorful statement trousers, a fitted blazer in an unexpected shade (like powder pink), blackout sunglasses to mask your poker face, and essential blouses and button-downs that perfectly transition into celebratory cocktails after you close the deal and secure the bag.
Part of the series:
WWWRN