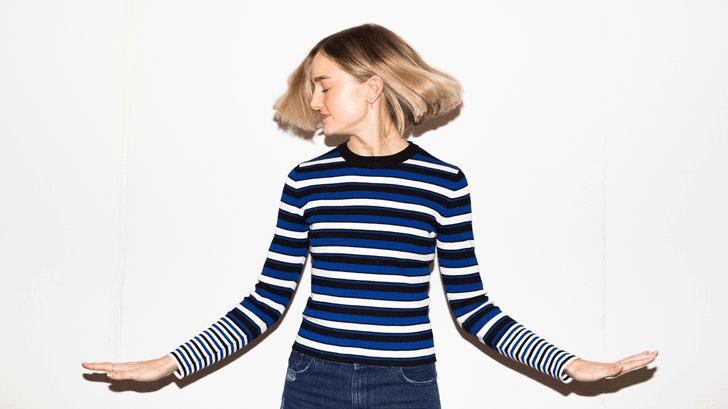 Hair
10 products I swear by to keep my color-treated hair in check.
Mastering my hair has been, like it has for many people, a journey. I grew up in an outdoorsy family, which meant that my routine consisted of washing with the jumbo-sized shampoo and conditioner in the shower before brushing it out and throwing it up in a ponytail. There was no room for bouncy curls at soccer practice or while helping my mom clean horse stalls at the barn. I didn't even know I had wavy hair until high school—it was always just a ball of voluminous frizz. But throughout my late teens and early twenties, I started to experiment with both color (my dad is a redhead, and in college I decided I should be one, too) and my natural texture, which falls somewhere around Olsen-twin-level 2B waves.
These days, I consider my daily hair routine somewhat low-maintenance (for a beauty editor at least), but on Sundays I pull out all the stops to baby my stands. That means conditioning, brightening, and clarifying, with a focus on removing any leftover product, which can weigh down the texture, and preventing my
beige-y blond highlights
from turning brassy. All in all, it takes me about 30 minutes to get my hair ready for the week ahead. Check out the 10 products I'm currently using in my Sunday spa hair-care regimen below.
---
1 / 10
Bumble and bumble Color Gloss in Cool Blonde
, $34
Before I even wet my hair, I slather on this deep purple mask to refresh my blond dye job. Even if I'm careful with the products I use, the color tends to fade slightly, but after sitting with this on for 20 minutes, you'd never know it had been months since my last appointment. Use the gloves provided though—this stuff is no joke.