12 Hour Day? First, You Need This Foundation
It's seriously game-changing. In collaboration with Shiseido.
Makeup
Ever looked in the mirror or caught your reflection after an especially loooong day?  We don't know about you, but for us, there are a few culprits and telltale signs that make themselves known instantly: shine (the *wrong* kind), redness (especially around the nose and cheeks), and all of the dark spots, discoloration, and other bits that need evening out start to reveal themselves again. Cue us desperately caking our faces with whatever complexion product's kicking around in our bag (on top of day-old makeup) to cover it. Surely there's a better way?

 
---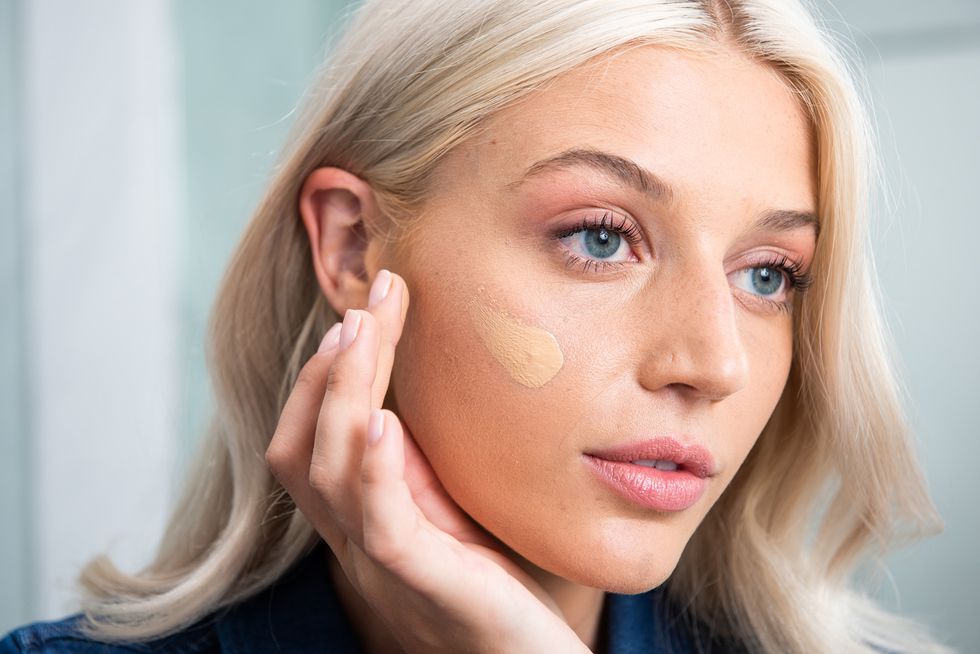 With fashion week coming up fast and furiously, we figured it was time we found an all-day solution to keep skin looking flawless all day long. When it comes to a day of back-to-back runway shows and presentations, meetings, appointments, parties, after-parties, after-after-parties (not to mention the inevitable delays, missed trains, traffic…), we don't play. It's crucial to both feel and look your best—lest you find yourself face-to-face with someone extremely intimidating and walk away to discover your face appears to have melted away hours ago.

With a little help from our makeup artist friends, and after rifling through the beauty bags of models, cool girls, and those who generally look great all day, it appears we have a winner: Shiseido's Synchro Skin Self-Refreshing Foundation.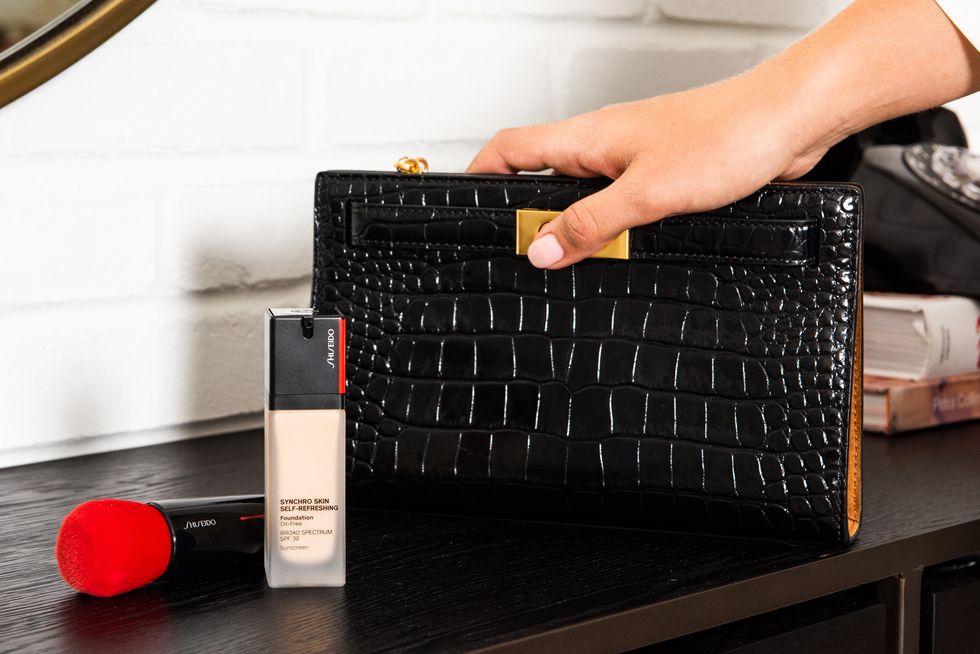 None other than Shiseido Celebrity Makeup Artist Vincent Oquendo (whom you may know from his work with Bella and Gigi Hadid, Winnie Harlow, Elsa Hosk, Lilly Collins, Janet Mock...need we go on?) first put us on during a shoot earlier this summer. Despite the outrageous heat outside, Oquendo called out the foundation as one of his favorites for its "self-refreshing" quality. "If I'm doing one of my clients for the red carpet, I don't want to worry about their foundation creasing in their nasolabial folds [or] under the eyes," he says. "I love this particular formula because it creates that barrier, so it keeps the skin looking fresh." We can vouch for its skin-like finish and staying power, too: Suffice it to say we just found our secret weapon.
Fashion credits: Look 1: Jumpsuit, Sézane; Shoes, Staud; Bag, Staud. Look 2: Dress, Tory Burch; Shoes, YSL; Bag, Tory Burch; Jewlery, Melinda Maria.