Celebrity
A Day in New York with Rico Nasty
Meet the Maryland rapper encouraging us to let out our anger.
Alec Kugler
Rico Nasty
couldn't have had a more fitting response to the question of which emoji describes her best: 😈. Born in New York and raised in Maryland, the 22-year-old rapper (born Maria Kelly) has evolved into many different personas throughout her musical career;
"
the goth,
"
"
the rager,
"
and
"
Tacobella,
"
to name a few. While she's decided to settle on Rico Nasty for good, you can still get a feel for each chapter in her life by playing through her mixtapes. "I was at least 16 years old; my first mixtape was out, and I wanted to drop another one," the rapper tells us of the moment she knew she wanted a career in music. "I think the fact that I wanted to go back and invest so much time into it really stuck out to me, like,
Damn, this might really be something you love
."
---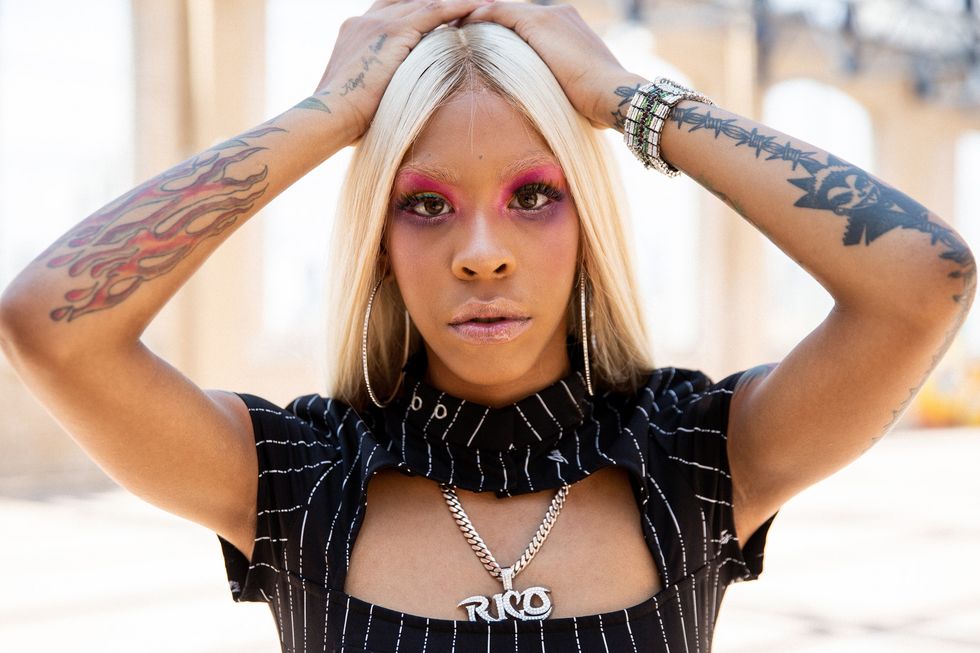 Two years later, in 2016, the rapper dropped two more mixtapes, and by the time she signed to Atlantic Records in 2018, she had released six. "When I was younger, I would perform for my parents," she reminisces on the moment she fell in love with music. "I had a Spice Girls CD and a Britney Spears one—I always relied on music to change my mood if I was in a bad one."
Rico Nasty
's
sound is eponymous—punk-like, fast, and angry raps—something that the hip-hop world is eating up. Once you pair that with her penchant for bold fashion and daring makeup (think everything from neon beads and barrettes to spiked Crocs, fishnet masks, and electric-hued hair), you have a full-blown rock star in Rico Nasty.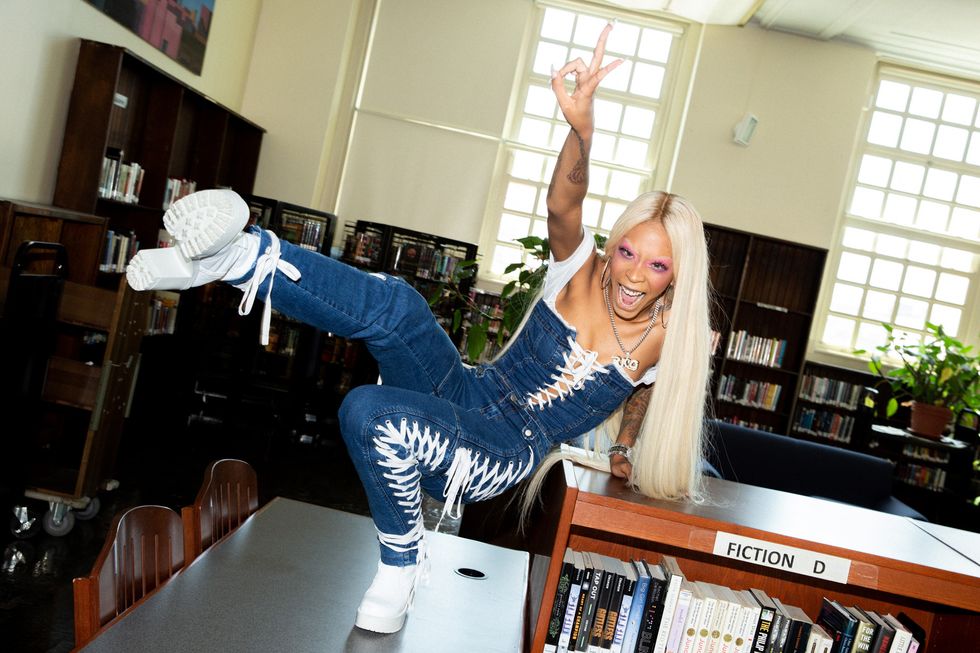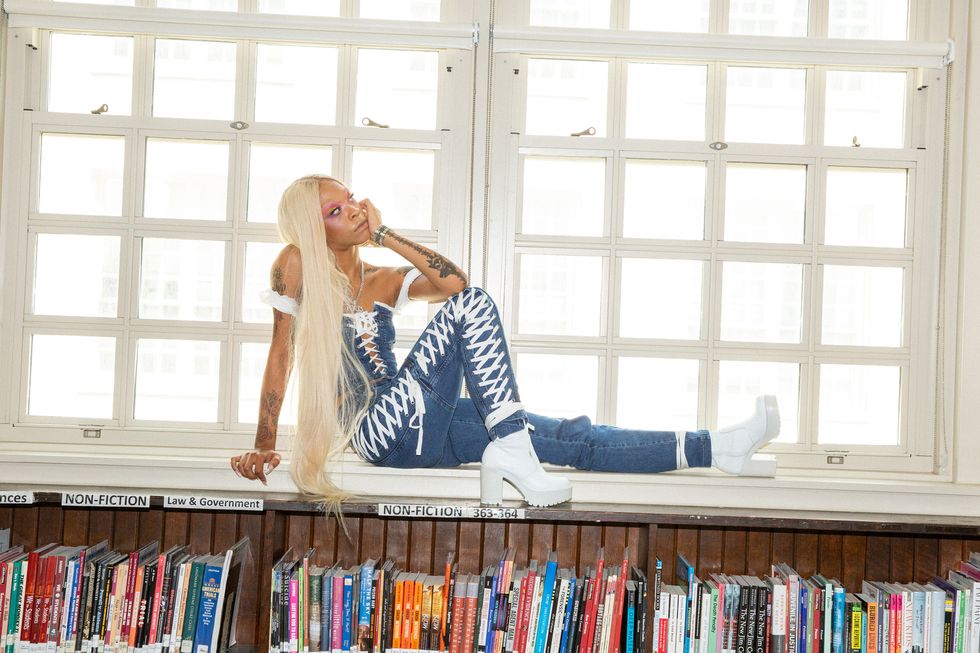 Her most recent mixtape, a joint project labeled
Anger Management
, dropped this past April in collaboration with longtime producer Kenny Beats. This catalogue of songs will show a few different sides to the fiery Rico Nasty, as she raps about self-discovery, her wild and crazy shows, letting her anger out, and dealing with fake friends. When asked which of the tracks was the hardest to write? "I think 'Sell Out' simply because I don't normally get so vulnerable." The song speaks to losing friends, selling out her shows but not herself, and staying on the grind. Lyrics like "the expression of anger is a form of rejuvenation" confirm what we already knew to be true: Rico Nasty knows exactly who she is, and she isn't afraid to show it.
"[I get nervous] all the fucking time," she confesses about releasing new music. "I can honestly say each time I'm about to drop a song, I get a slight adrenaline rush. I love sharing stuff with my fans, especially when it's a surprise. I love getting feedback on my shit, it helps me to be better and go harder as well." It's sentiments like these that give you a true look into the rapper's proclivity to honesty. "A lot of people think I'm super hyper and talkative, when I'm actually the opposite," she adds.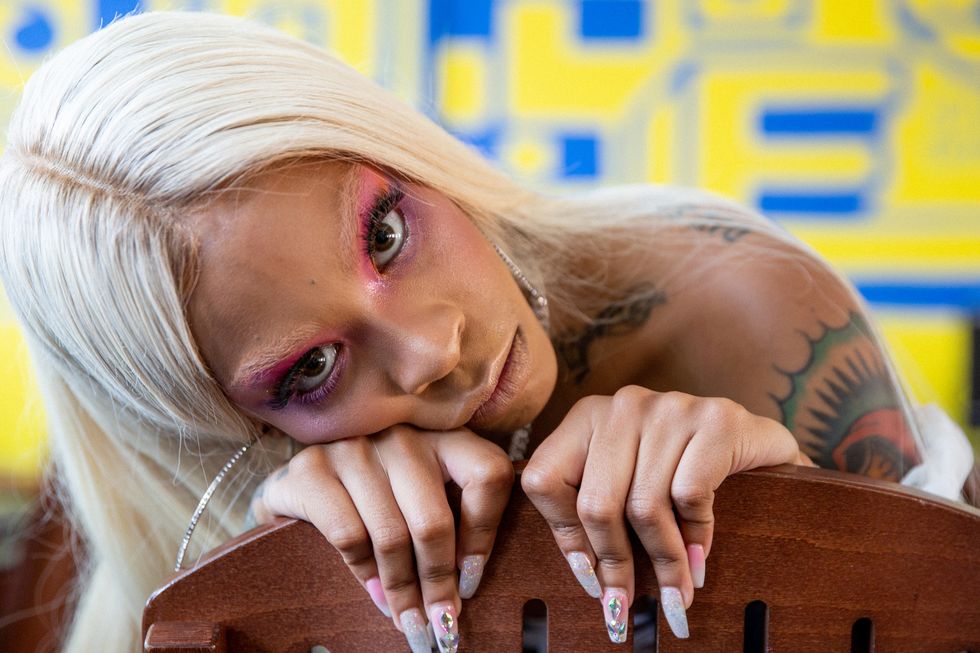 As we follow Rico Nasty through the library of the New Design High School in New York, we're in awe of the gum-popping superstar who seems to do it all. "I'm a mom, aka a superhero!" she boasts about her four-year-old son, Cameron. "I drink a lot of water," the rapper tells us when asked how she manages that work-life balance. "I frequently set reminders and make lists of things. I try to get a lot of rest when I can, because earlier in my career it was super hard to get any sleep."
She gives off the vibe of someone who will accomplish anything they put their mind to, so when she tells us who she's dreaming of collaborating with, we have no doubt she'll succeed in doing so. "Lizzo is someone I've been bumping a lot lately, I'd love to work with her. I can't think of a lot of people right now, besides Rihanna [
laughs
]." In the meantime, we can look forward to more mixtapes and albums; next up, she tells us, is
Nightmare Vacation
.
Want more stories like this?
How 6lack Preps for the MTV VMAs
Inside Rapper Kodie Shane's Rick Owens-Filled Closet
Getting Ready with Saweetie Teaches You a Thing or Two about Confidence