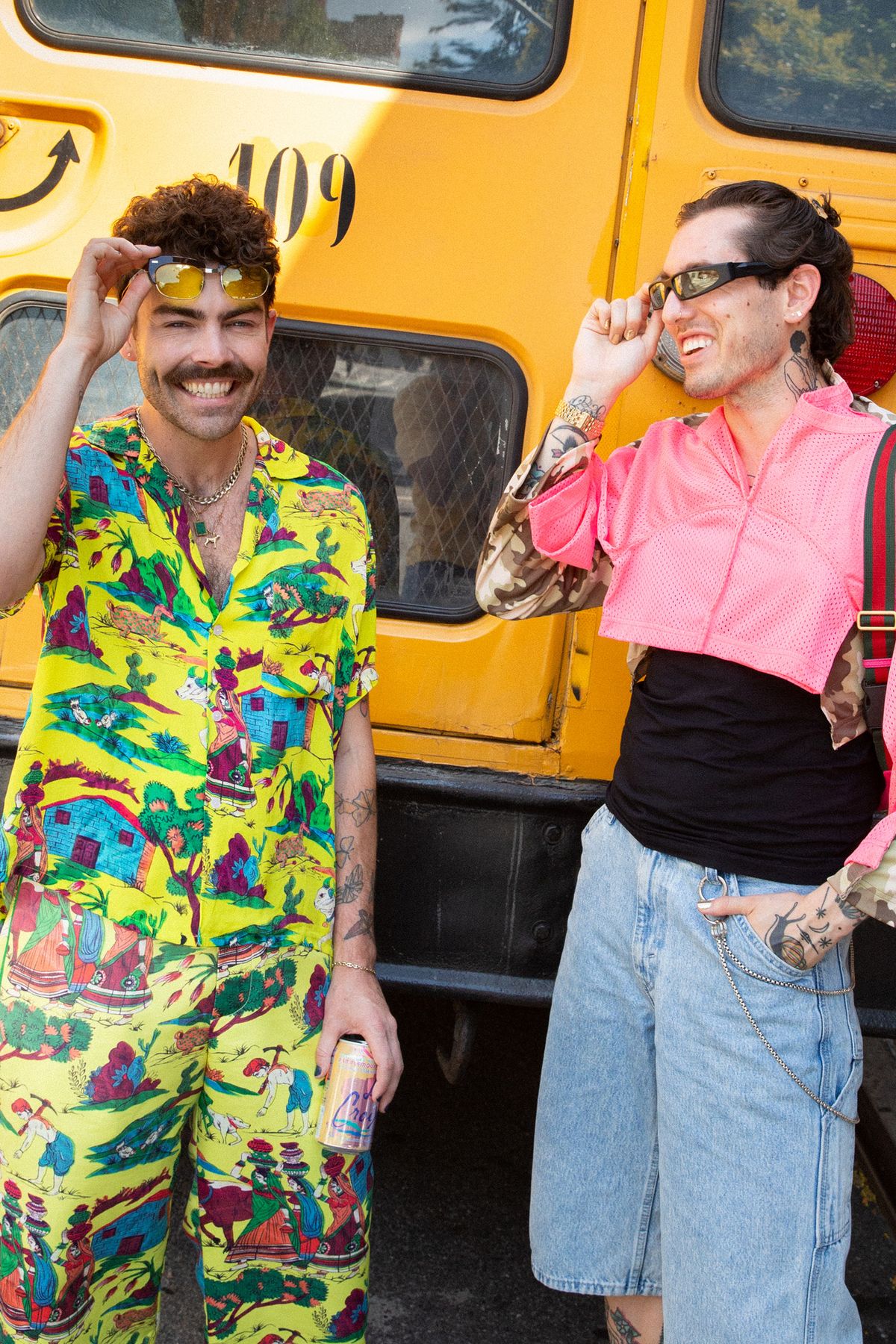 Closet
And a thing for neon, too. New York.
Alec Kugler
Hannah Baxter, Monique Kamargo
We've
said it before
, and we'll say it again: Darroch and Michael Putnam (or Derek and Mikey, as they affectionately call one another) of floral design brand
Putnam & Putnam
are some of the nicest people we've ever met. Not only do the two create jaw-droppingly beautiful floral arrangements (for the likes of
Gwyneth Paltrow
,
Dior
, and
Vogue
, to name a *few*), they seamlessly finish each other's sentences, will have you belly-laughing within seconds of meeting them, and have some of the most covetable and colorful closets we've ever laid eyes on. The synergy between the two behind the scenes of their namesake business, with Michael designing and creating the arrangements, and Darroch handling photography and business development, bleeds into their home life, where each has their own unique style. Michael's the type to wear a bucket hat around the clock, while more often than not, you'll find Darroch in a pair of chunky platforms. Pieces like silver-tipped Calvin Klein boots and a hot pink Gucci fanny pack have become fixtures in their respective wardrobes, of which they have many, given they each call
two different apartments home
. After meeting the couple at Darroch's LES digs, it was easy to see how Putnam & Putnam has become the colossal success that it is (they're already working on their second book!) and how both Michael and Darrick stay looking fabulous through it all.
Click through below to see their enviable closet pieces and to get the 411 on their business and second book.