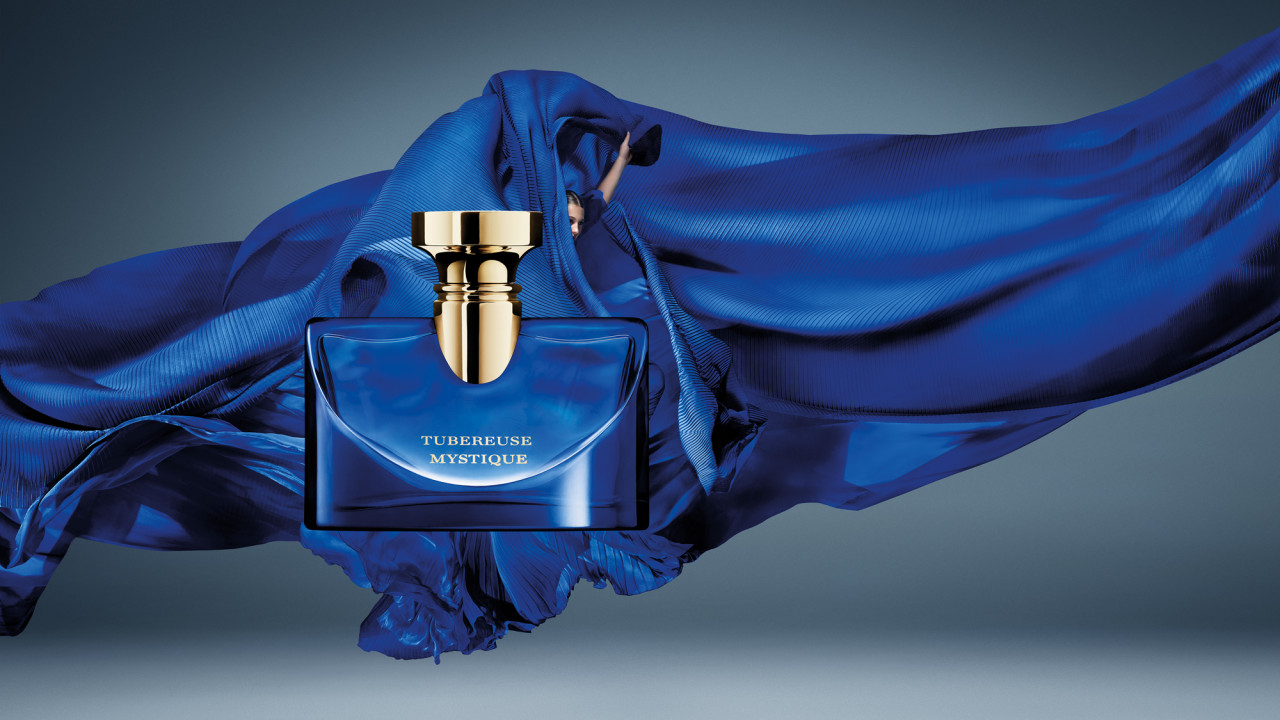 Channel Your Inner Italian with This Alluring New Fragrance
Bvlgari Parfums adds their fifth scent to the Splendida collection.
For someone who is in no way, shape, or form a perfumer—only a connoisseur of scent—I always assumed there was a limit to the number of ways you can reinvent a flower. A rose smells like a rose, no matter what you do to it, right? Vanilla, or jasmine, or coriander can only be manipulated in as much as they are combined with other ingredients, like a cocktail. After a recent trip to Lake Como, Italy, with Bvlgari Parfums, though, I discovered how truly nuanced it is to harvest flora and fauna. For their newest floral oriental scent, Tubereuse Mystique, it came down to the decision to use a flower harvested at night, rather than during the day, to completely reinvent the world's most expensive (and sought-after) ingredient.
Twilight tuberose flower is at the core of the house's latest release, joining four other fragrances in Bvlargi's Splendida collection. It was created by master perfumer Sophie Labbé, an esteemed nose who has also developed scents for Givenchy, Ferragamo, and Floraiku. With top notes of davana essence and blackcurrant buds, it starts off sweet but not sickly so, eventually warming into the heart of the night-blooming tuberose.
As Labbé informed me, the team wanted to avoid the traditionally green, almost vegetable-like scent of the flower in favor of something warmer and more complex, which is why they decided to only use tuberose that is actually harvested at night. I was offered a bud from each variety (daytime-harvested and nighttime-harvested), and the difference between the two versions was obvious, even for a novice like me. As Labbé stated, "You have some more lactonic, creamy notes of velvety peach compared to the one harvested in the morning. It's also a little bit more animalic in the floralcy. It's richer."
The base notes of vanilla absolute and myrrh resin round out the perfume, creating a scent that clings to your skin in all the right ways. It's fittingly addictive, which was a note that Labbé focused on during the development process. "All of these plants are addictive in their different facets," she explained. "Some are lighter, but this one is much more mature and bewitching."
The Bvlgari woman has always embodied the bold self-confidence of the Italians, as Bvlgari creative director Amandine Pallez says. "[These] perfumes have always been infused with Italian divas, and those women are usually very assertive. They're not shy; they speak loudly; they have a strong personality, and this fragrance perfectly reflects who those women are." I can only hope that as I continue to wear Tubereuse Mystique that my own inner Italian diva will emerge. I have a sneaking suspicion that she will.
Tubereuse Mystique retails for $146 and is available on September 2 in-store & online at Bloomingdale's, Saks, Macy's, Dillard's & Bulgari.com.
Photo: Courtesy of Bvlgari Parfums
Want more stories like this?
60 Seconds with Michelle Pfeiffer
Signature Scents Aren't Just for People Anymore
You Might Be Surprised to Know Who the Perfumers Are Behind the Bottles on Your Shelf