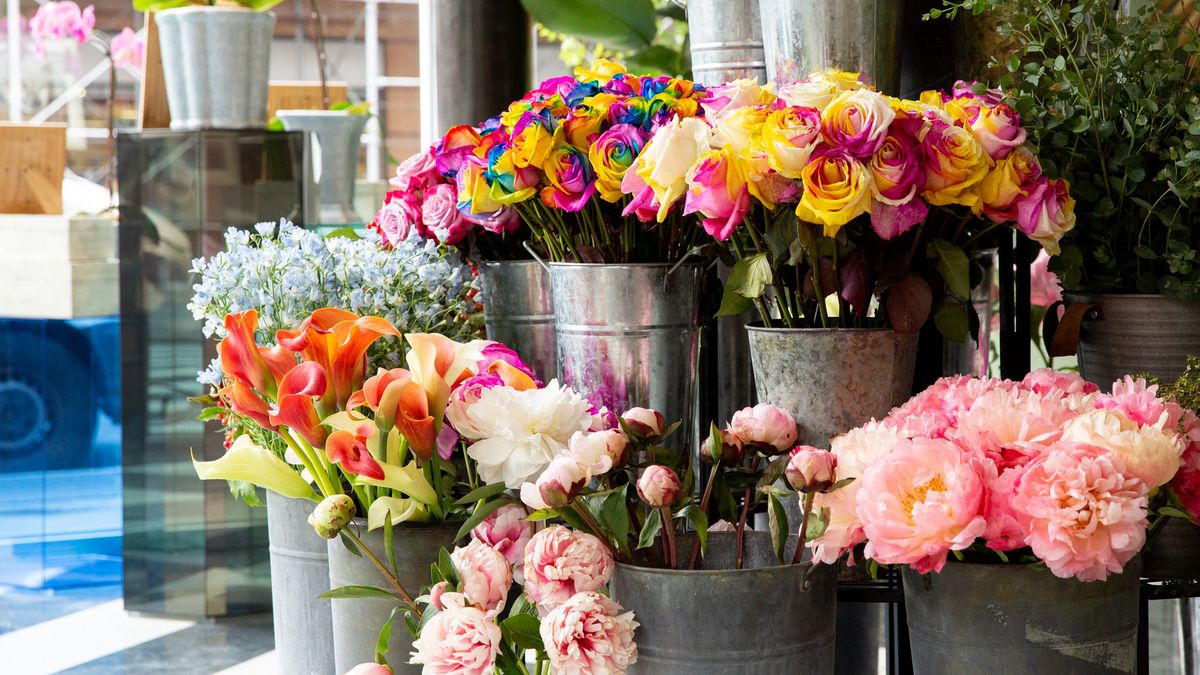 Career
Raúl Àvila also does all of your favorite runway shows, awards shows, and premieres.
Alec Kugler
Jaws hit the floor when event designer
Raúl Àvila
told us about the time he and his team only had roughly 15 to 18 hours to put together their entire production for
the Met Gala
. If you're wondering what that organized chaos looks like: 300 people rushing in to start setting up the minute the museum closes the Sunday night prior. Àvila has handled the event design for 14 years straight, yet still finds himself crossing his fingers that everything goes smoothly. There was, however, that one time he had to chase down a runaway peacock (more on that in a sec). The 18-hour execution takes a full year of vigorous planning, and while the Met may be the biggest event of Àvila's, it's not the only one. Throughout the year, you can find him curating beautiful events and extravagant floral arrangements for runway shows, weddings, awards shows, movie premieres, and, more recently, bar mitzvahs (those are some big party budgets). His
client list
includes the names of top design houses (CHANEL, Cartier, and Hermès, ring a bell?), New York museums, PR agencies, and publications.
There truly is no corner of the industry that Àvila hasn't graced with a floral design, and he owes a lot of that to his longtime mentor, Robert Isabell, and none other than Anna Wintour herself. "She's been with me since I started my company—she really made my company what it is today," he gushed. "All of my clients are from word of mouth. I never did traditional marketing, so Anna was really my bond, my everything." All of his success led him to open up his very own floral and decorative shop, Raúl Retail, just last year in the heart of Chelsea. Below, we talk career paths, Anna Wintour life lessons, and what a typical day looks like for him.
---
From modeling to event planning:

"I was a runway model in the early '90s, traveling all over the world and seeing designs, sets, and shows. I went to New York, and I ran into Robert Isabell and realized he was the one responsible for all the parties and shows that were happening then. He offered me a job, and I was there for 14 years. It's funny because it was my first real job. I started working for him and found that it was something I wanted to do. He was really my mentor, and thanks to him, I am where I am today. With his help I really found my feelings for the industry and my inspiration—everything worked out really well."

Why he decided to launch his own company:

"[When] I decided to leave [my job], I had 45 people under me. It wasn't about the money I was making or working for Robert, it was about wanting to do something for myself. Nothing will happen until you try, so I decided to leave in 2004 and started my company in 2005. My first client was Anna Wintour; she called me and was like, 'What happened to Robert?' I told her that I just wanted to start my own thing, and she said, 'OK, well, I want to work with you.' In that time, Robert felt he wanted to move in a different direction.

"Today, [Anna] is still everything to me. I do all of her events and her personal stuff as well: her kids' weddings, birthdays, parties in the countries, parties in the city. I work for all of the other Condé Nast publications and with a lot of fashion designers and fashion houses, thanks to her. She was always someone that I admired so much, and she's a friend more than anything else. She's always 10 minutes early, so I learned to be on time, which is very important, and [I've learned to] communicate and be honest with myself and my work."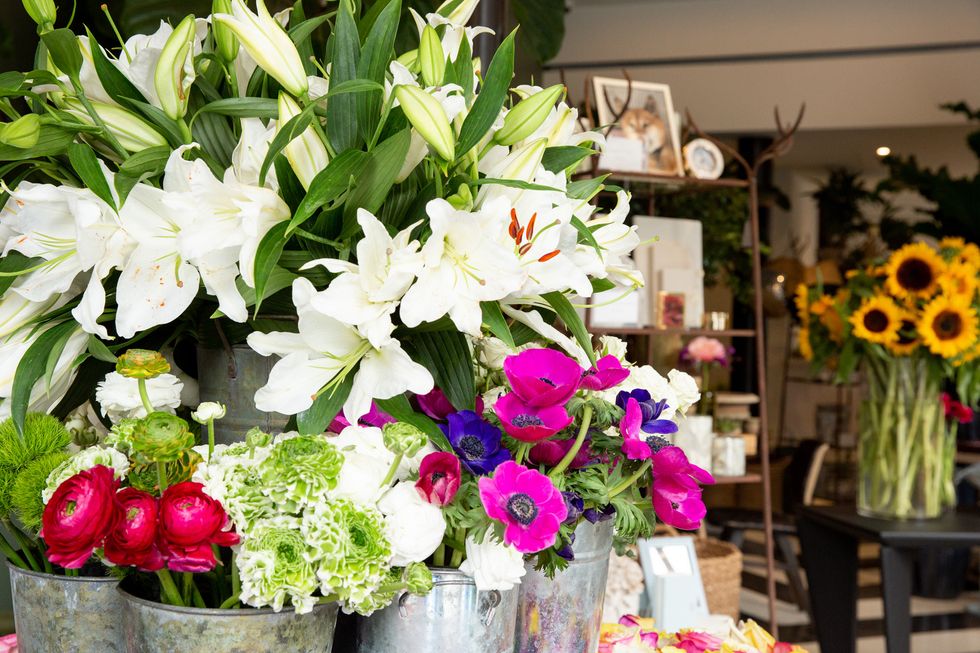 What a typical day looks like for him:
"I wake up at 5:00 AM, do something for 45 minutes, then I take a shower. I go to the flower market every single day at 6:30 AM because there's not a lot of people. It's such a relaxing 30
–
45 minutes, [and it] really opens my mind. I look at things that I need for parties, and then from there I go right to my office. I arrive at 9:00 AM, and we go over all the projects we have for the week. I get home around 9:30
–
10:00 PM, and then we probably have an event. I go to events three or four times a week. I used to go every night, but now I really choose which ones I want to go to, and I don't stay late because I have to be up early. I'll go have a drink or a bite and then come home and go to bed."
A lot of research and planning goes into each event:
"You start thinking about things you can do to represent the idea or designer without hurting anyone else. You really have to think about [how you can stay away from doing something] that's not politically incorrect and how to do something that everyone [will] talk about. I do a lot of research, completely diving in. I've been working with the Met Gala for the last 15 years, so every year is really hard for me and my team. We have to come up with an idea that makes sense and [is one that] we can deliver. On top of that, the Met has a lot of rules and regulations. It really takes a lot of strength, a lot of work, a lot of thinking. I sometimes don't even sleep—the last week before the Met Gala is impossible for me to get my brain to rest because I'm thinking about every single thing that I'm doing so nothing can go wrong or be delayed."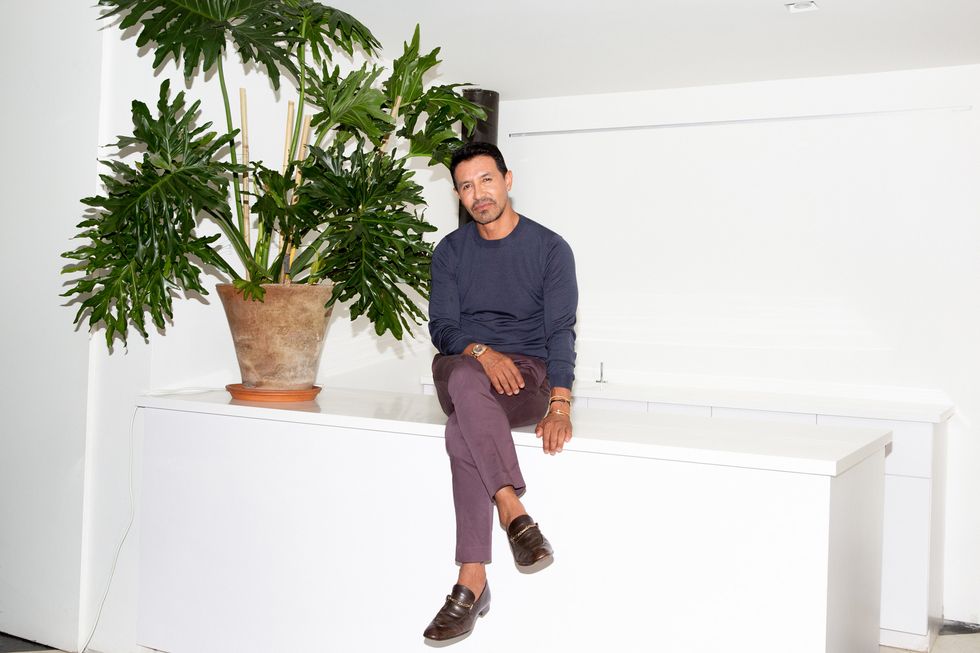 Some of his favorite events from 2019:

"I [hadn't] done that many, but for some reason people are really reaching out [for] bar mitzvahs. I think that's something I was opposed to before because I'm Catholic, but getting to know the Jewish community and how they love to elaborate that time of their life—especially for someone so young—is amazing. So bar mitzvahs for me are something I've approached this year with an open mind. It's amazing how elaborate they are, how people want to entertain and really celebrate someone's life to that proportion. It's a very special moment."

*That* peacock incident:

"I had something happen my first Met Gala. I thought we were going to be fired on the spot. The designer we were honoring [was] Paul Poiret, and I had no idea who he was, so I Googled him. I went to Paris, I went to his archives, I looked through books and magazines from the early 1900s. He was not only a fashion designer, he was also an interior decorator, so I studied [from] the moment he was born until the moment he died. Then I pitched Anna my idea. My idea was a bird cage, and she says, 'Why a bird cage?' I said, 'If you look at every one of his designs, he incorporates them.' My idea was to have a 25 x 20 ft. bird cage and have two peacocks [that would] open their tails when the guests arrive. Anna shows up at 7:00 AM on the day of the Met Gala. We put the female [peacock] inside the bird cage, and she flew away. She flew into the galleries, into the tapestries. People were running after this bird, I was dying. Anna was laughing, but I thought she was going to fire me on the spot. We finally got the bird, but of course, the Met Museum was not happy. Thank god nothing was damaged."


Opening his store was only a matter of time:
"People were always asking me when I was going to open a store, but I was so busy. This space opened one day in my neighborhood, so I went inside and looked and started coming up with ideas. I went back to my team, and they were like, 'That would be amazing.' It took a year to build, [but] we're finally open, and now I'm in the process of opening a caf
é
floor, which is going to sell Columbian coffee. That's going to be open at the end of September."
What he wants to be remembered for:
"I want to be remembered as someone who was true to what I believed in, someone who is honest with his work, and someone that really loved what they did. I'm true to my word. If I tell you I'm going to make it happen, I'm going to make it happen no matter what. I give you my word, and you will have my word—honesty is very important to me."
Want more stories like this?
Two Friends Ditched Corporate America to Make You Better Underwear
Hildy Kuryk on What She Learned from Barack Obama & Vogue
How This Woman Went from a PR Exec to a Venture Capitalist