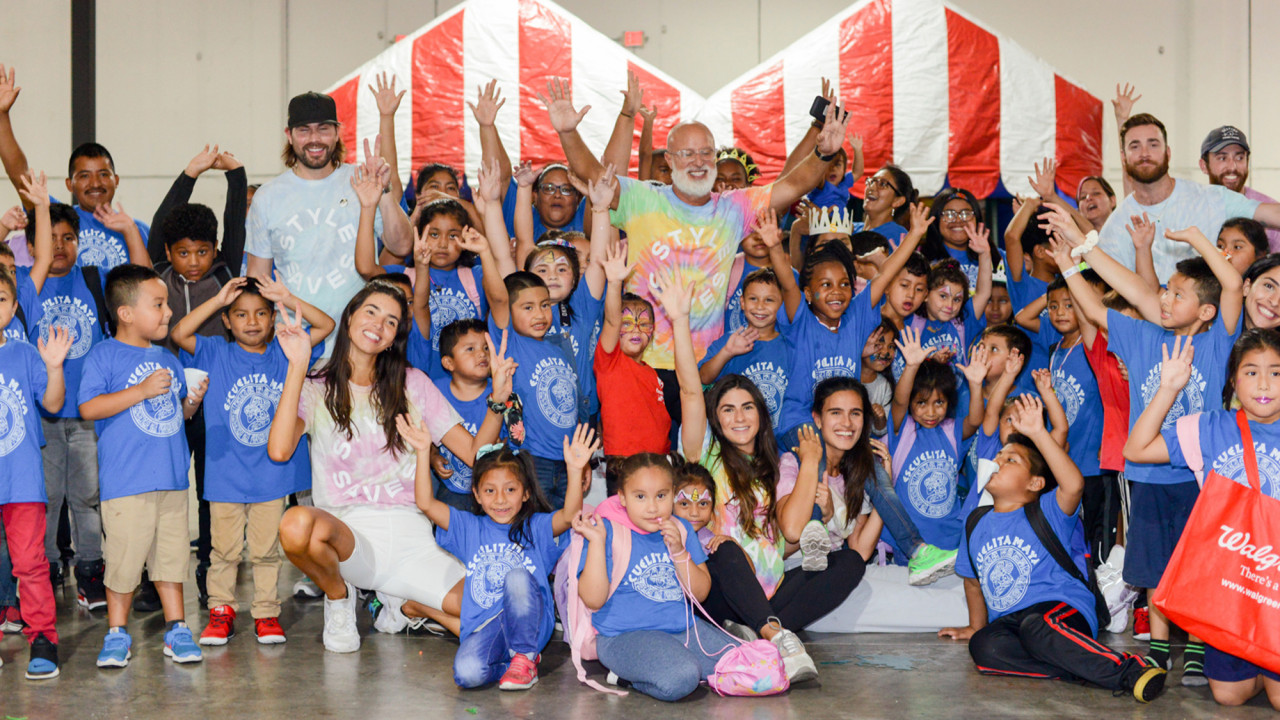 The Fashion Nonprofit That Makes Kids Feel Good about Going Back to School
Style Saves evens the playing field for underprivileged students.
When you think of philanthropic efforts, you might not think much about fashion. But those in underserved and underprivileged areas don't always have access to new clothing and shoes, and that can be especially hard if you're a kid. Eight years ago, Rachael Russell Saiger, the founder of Style Saves, was working as a stylist and took her younger brothers back-to-school shopping, which provided the inspiration for her Miami-based organization.
"I started to think about the kids I went to school with who weren't able to buy new supplies or clothes for the upcoming school year and realized that styling kids for back-to-school would be a great charity," Russell Saiger, who is also the fashion director of Miansai, tells us. And so Style Saves began, which kicked off by dressing 50 kids for back-to-school, and has now expanded to dress 7,500 students, from kindergarten to high school seniors.
This year, in mid-August, a record number of students and their families—many living in shelters, foster care, and migrant camp organizations—swung by Mana Wynwood Convention Center in Miami to "shop" for new clothes, uniforms, sneakers, school supplies, and accessories in a department-store-style environment. It's a special treat for the children and their families. "I think everyone can relate to that anxious, excited feeling you get when it's time to start the new year, and what it would mean to give everyone an even playing field by providing them with the fundamental necessities they need for the academic year," Russell Saiger says.
"We try to help the mothers and families too, so we give the opportunity to shop for the necessities the students need to succeed in their upcoming school year and whatever else we can provide to their parents or guardians to alleviate financial stress," Russell Saiger says. "Some of the things we hand out include brand-new pajamas, socks, underwear, athletic wear, and baby clothes."
In addition to prepping students for back-to-school, Style Saves also hosts an annual prom event, featuring a curated shoe wall and racks of color-coordinated gowns. The organization also helped with disaster relief in the Florida Keys, Puerto Rico, Houston, and Malibu; provided students with coats and cold-weather accessories in Brooklyn; and worked on international service trips for the past several years in Haiti, Colombia, Honduras, Nicaragua, Cuba, and South Africa.
And Russell Saiger's not slowing down. "Next year, for our tenth anniversary, our plan is to reach 10,000 students," she says. "We will continue to grow locally, expand globally, and be that helping hand wherever we are needed." If you want to pitch in, just $50 funds one child's back-to-school weekend. Head here to donate and get involved.
Photo: Courtesy of Style Saves
Want more stories like this?
7 Secrets I Learned Making $11 Million for Charity
Rent the Runway Is Now Carrying Children's Sizes
We Found the Perfect Understated Bag